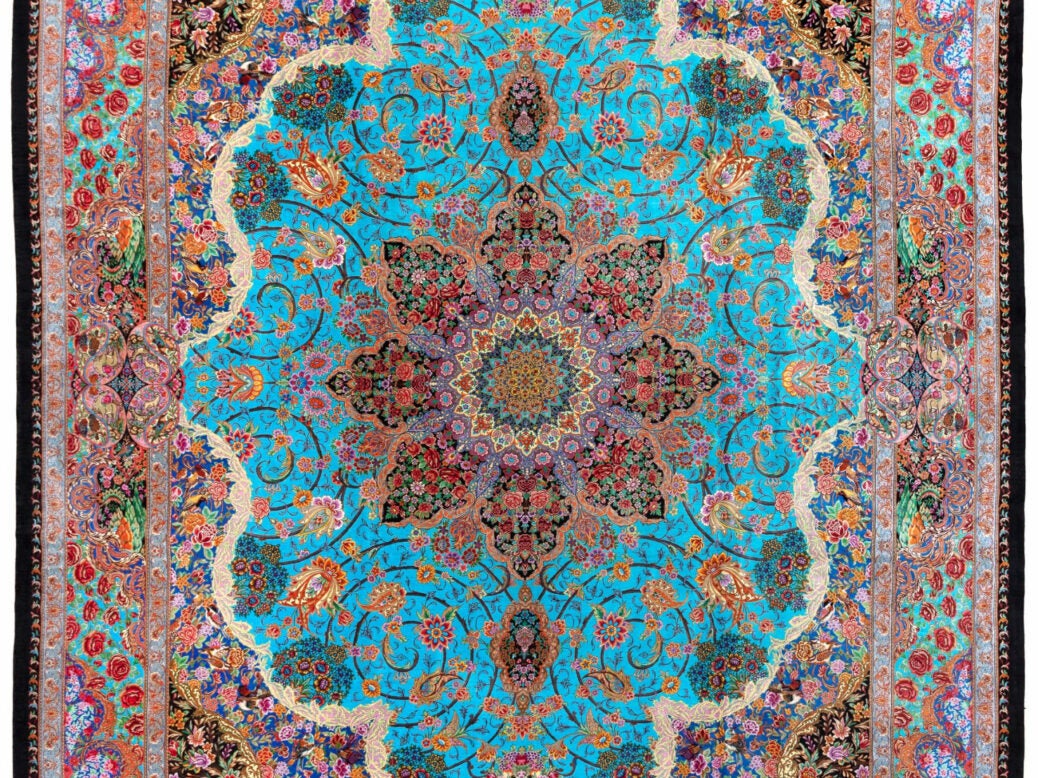 This article contains affiliate links. See our Privacy Policy for more information.
Homeware and design pieces shouldn't be overlooked when it comes to choosing gifts for loved ones. Whether it's a bespoke piece, a limited edition, or an object full of heritage and craftsmanship, luxury home gifts are built to last — often lasting generations and becoming family heirlooms. Here, Elite Traveler celebrates the best luxury gifts for the home with our curated gift guide.
Cassina and Virgil Abloh, Design Block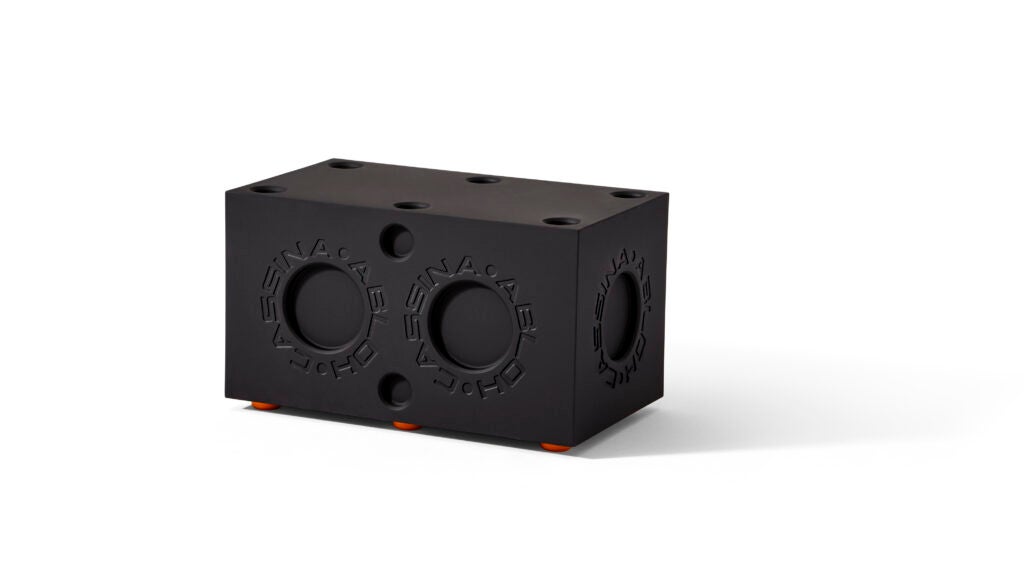 When Virgil Abloh passed in 2021, it wasn't just the fashion world that mourned the designer, but, it felt like, the entire world, such was the scope of his influence and the magnitude of his accomplishments. A pioneer of contemporary fashion, Abloh wasn't just a visionary of the clothing scene, but design too: he graduated with a Masters in Architecture from the Illinois Institute of Technology. Modular Imagination, the two different-sized, matte black building blocks, is a testament to Abloh's vision, and the current minimalism trend sweeping the interiors industry today, giving owners free range to use these recycled wood pieces of furniture to use as they wish, whether as a bench, a table, a stool, or anything that comes to the whims of the imagination.
POA, cassina.com
Swarovski, Sculpture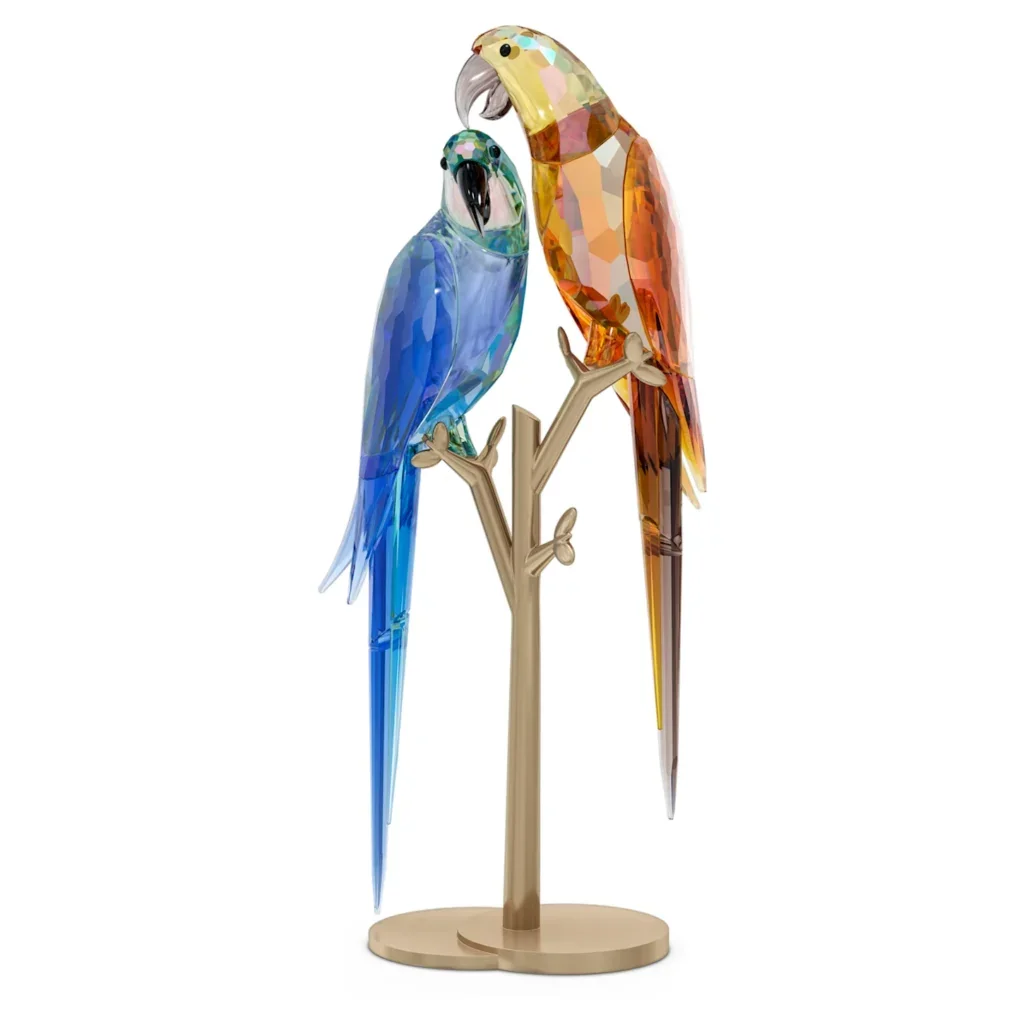 This gorgeous pair of Macaws, flawlessly crafted by luxury old hands Swarovski, is the perfect sprinkle of tasteful kitsch for any space. Sparkling in shades of green, blue, orange and yellow crystal – measuring 872 facets in total – the champagne toned gold metal base finishes the design with added elements of leaves and stems, for a final product that takes its inspiration from nature and its cue from the house's long history of curating perfect crystal pieces. Coming in at just under ten inches tall, this is the perfect gift for any vibrant household.
$1,490, swarovski.com
Essie, Persian Rug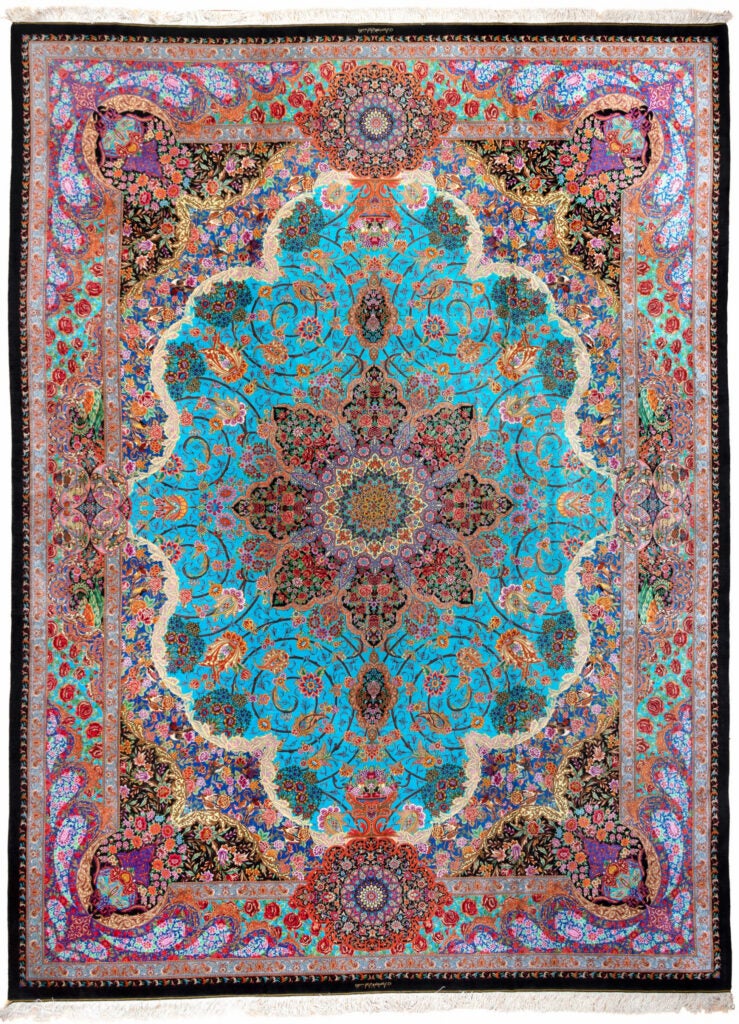 Standing proudly in between The Ritz London and the Royal Academy of Arts, Essie Carpets is a world leader in the finest quality Persian rugs. Born in Iran to a family of Persian carpet designers that date back to 1766, Essie Sakhai's eponymous brand has charmed the most exclusive of spaces across the globe, from Gucci showrooms to Eric Clapton's home. A Persian rug is a timeless piece, and with the current 1970s revival sweeping through both the fashion and interior design worlds, there's never been a better time for an investment piece that will add beauty, grace, and style to any space.
POA, essiecarpets.com
Annisa Kermiche, Vase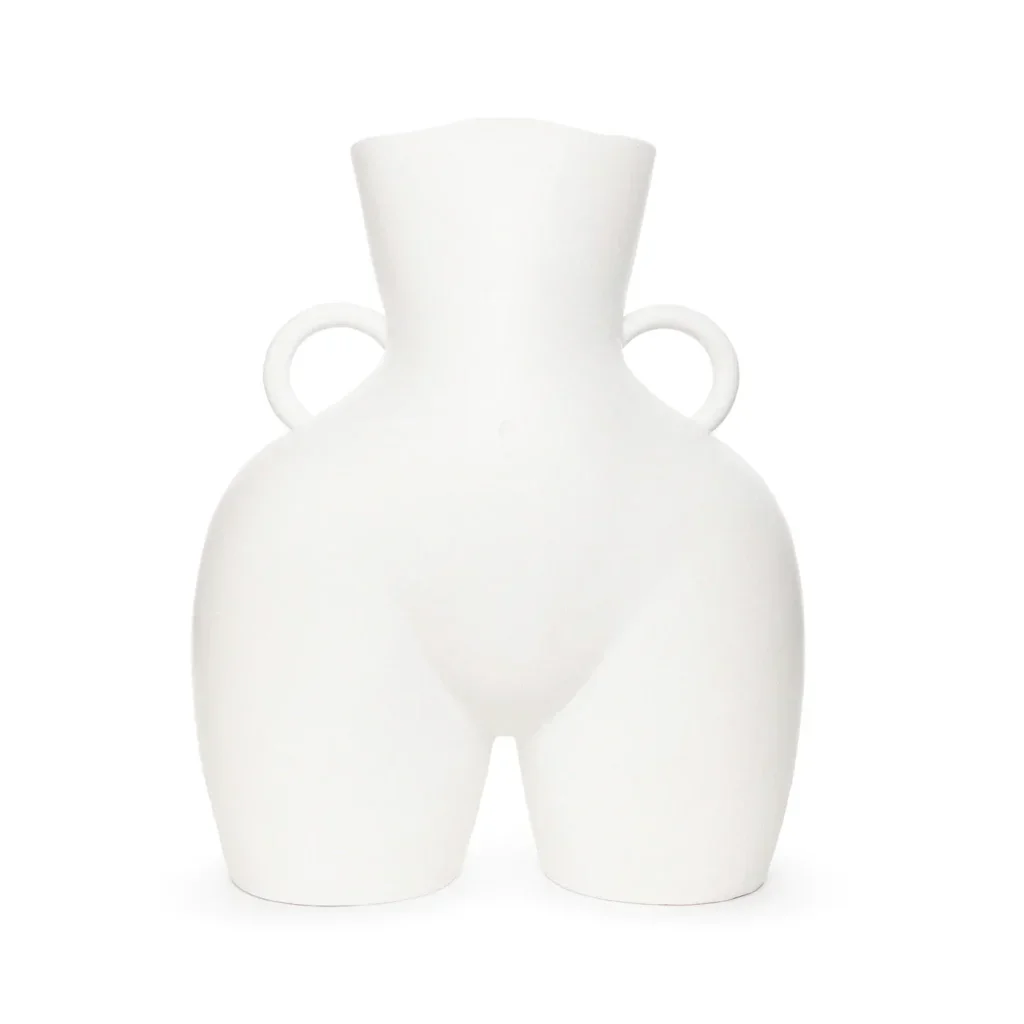 We'd like to say that the naked female form is having a moment in art, but truthfully, when has it ever not? Parisian designer Annisa Kermiche's Mama Love Handles Vase is inspired by Romanian legendary sculptor Constantin Brâncusi, and visually a minimalist ode to the centuries of the curves of women depicted in art. Sculpted from ceramic, Kermiche's designs are celebrated for her striking eye and bold application. Coming in at 35 inches in height, this two-handle vase is marvelous with flowers, and equally as aesthetically powerful as a standalone piece. An ideal gift for any art – or horticultural — lover.
$4,400, anissakermiche.com
Dior, Hydrangea Candle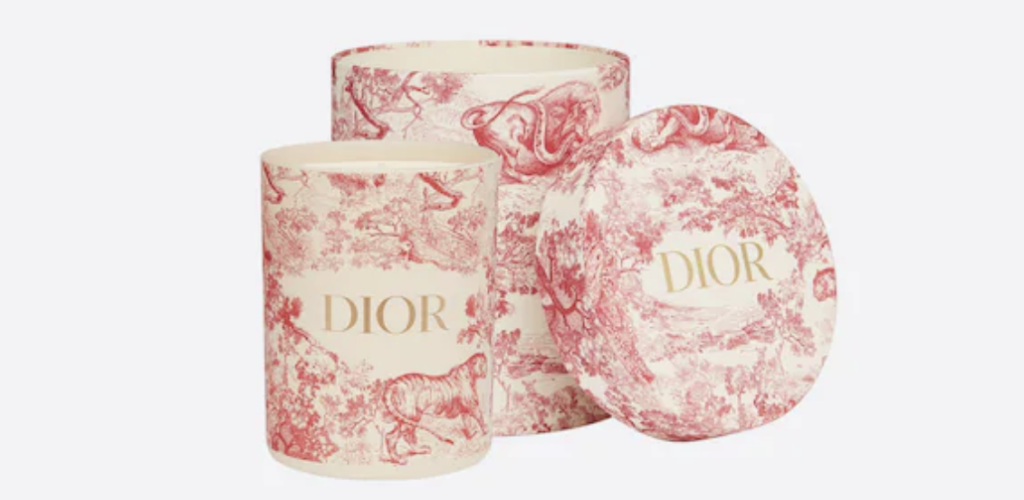 A candle is one of our favorite fail-safe gifts to give, and as it goes, Dior Maison is one of our favorite luxury houses to gift from. So, therefore, it comes as no surprise that we cannot recommend the Hydrangea candle enough. The packaging of both the glass candle and the box are exquisite sketching reminiscent of the Regency era in a raspberry shade, adorned with the house's iconic Cannage motif. The scent itself is hydrangea scented, for a 60 hour burn time that rolls over perfectly to the incoming spring season.
$248, dior.com
Assouline, Champagne: Impossible Collection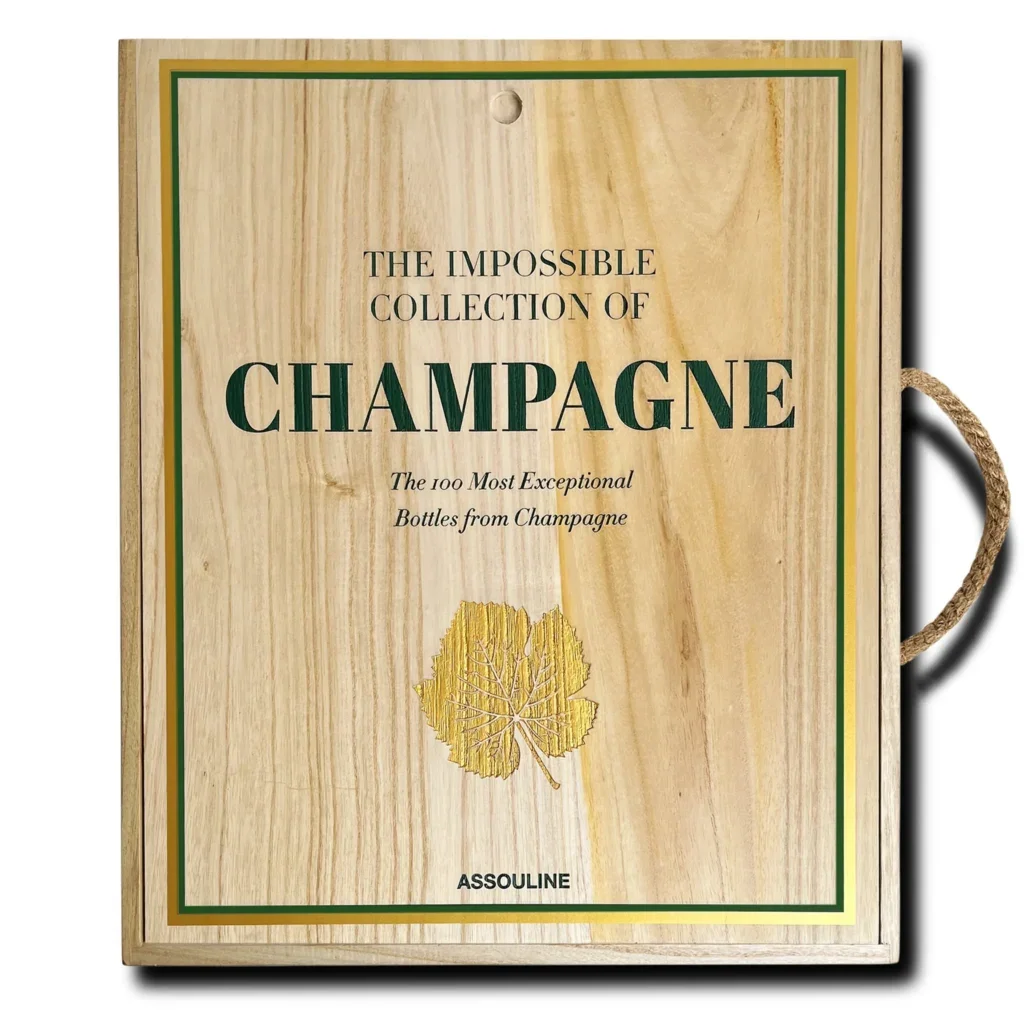 "I only drink champagne on two occasions," Coco Chanel famously quipped. "When I am in love and when I am not." We don't need to tell you that the gift of the world's favorite liquid is the adult version of leaving carrots out for Rudolph. Assouline's Impossible Collection of Champagne is a foolproof hit across the board, whether for family, friends, or even the office Secret Santa. This collection, curated by world-renowned sommelier Enrico Bernardo, spans three centuries and is wonderfully illustrated with insight, anecdotes, and tasting experiences.  Bound by hand and presented in a wooden box, the collection comes with complimentary white gloves and the luxury company's signature tote bag.
$1,110, assouline.com
Cumbria Crystal, Decanter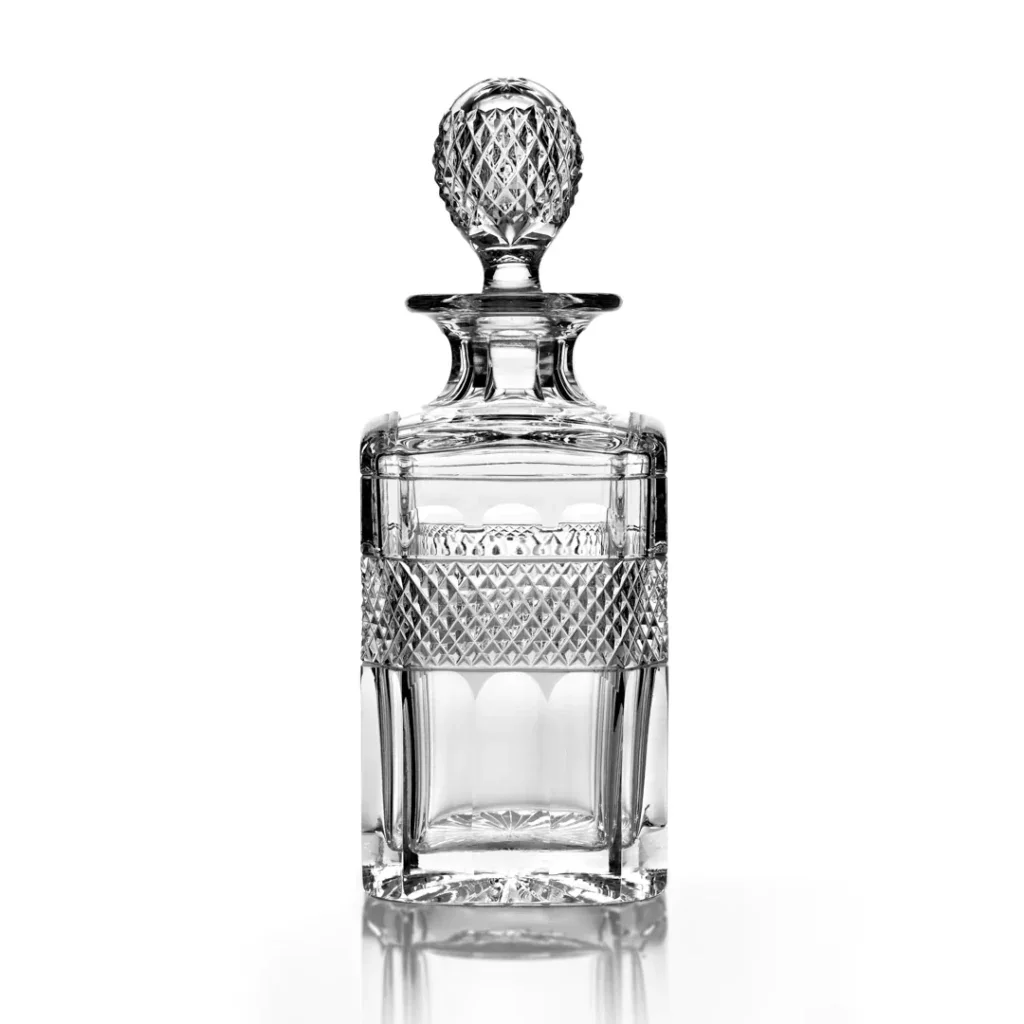 Named after the village and lake of England's Lake District, famous for being the home of poet William Wordsworth, Cumbria Crystal's Grasmere Collection mirror the romantic spirit of the lake's vistas and the poet's words. A timeless piece that should be featured in any quality drinks' cabinet, the Grasmere Square spirit decanter has featured in Downton Abbey episodes and was even used by James Bond in Casino Royale. (Who knew that a decanter could be so English?) Beautifully crafted and delicately refined, this decanter is in a classic Georgian style, and is, quite rightly, one of the most popular pieces in the collection. Especially, naturally, with the Anglophiles.
$530, cumbriacrystal.com
L'Objet, Poker Set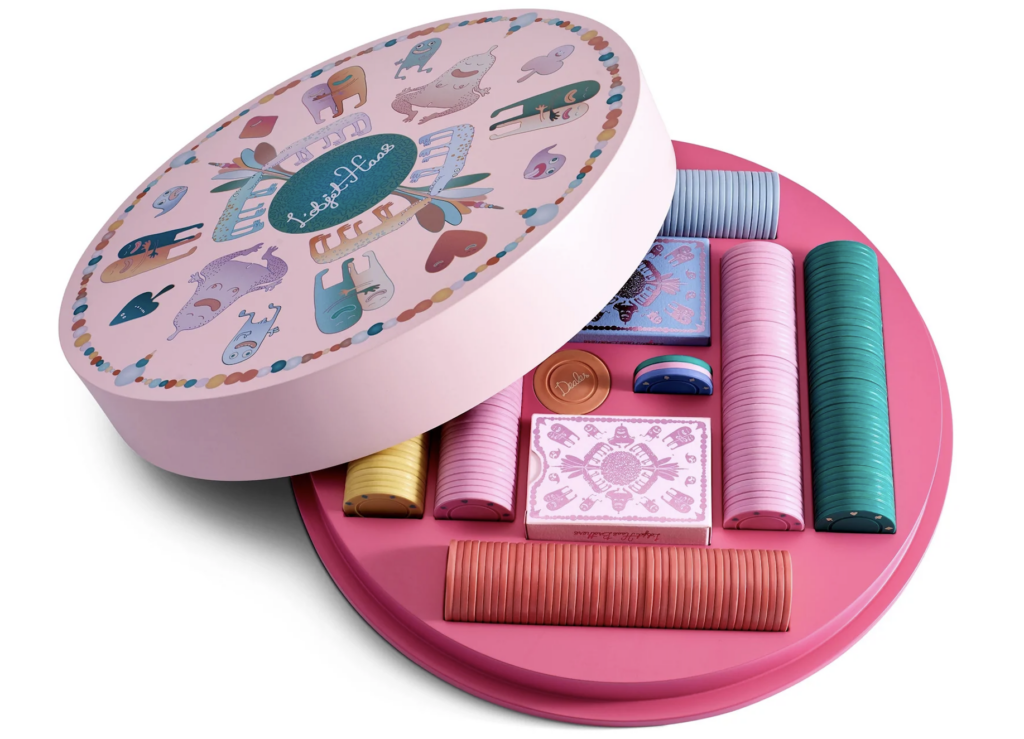 The beloved card game crosses generations, cultures and time zones for late nights that go into the early hours. Bright in color and kitsch in tone, cheer up those dark, endless winter nights with the brightest poker set in town, featuring pastel-colored chips and glitter colored playing cards. Iconic design house L'Objet, first founded in 2004, is a relative new kid on the block, but is already taking the British luxury design industry by storm, with branches open in Harrods, Selfridges, and Liberty London. 
$1,100, l-objet.com
Lalique, Owl Old Fashioned Tumblr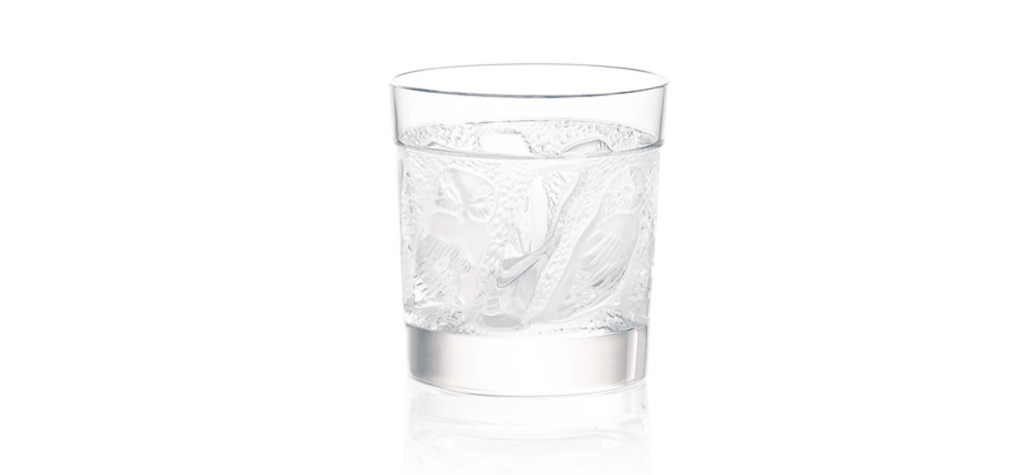 Inspired by the owl, the bird that for centuries has symbolized wisdom, French luxury designers Lalique have created a glass so immaculate in detail, and so glorious in execution, it can be assured the animal in question would be very, very proud. Lalique are among some of the finest glassmakers across the globe, and have been leading the charge for industry excellence and pioneering beauty since 1885, in which the first workshop in Paris was set up. These tumblers, made out of pure crystal, are a perfect gift for anyone — of the legal drinking age, that is — but new homeowners would be especially grateful for such a wondrous heritage piece.
$310, lalique.com
Enkay, Sambhar Rug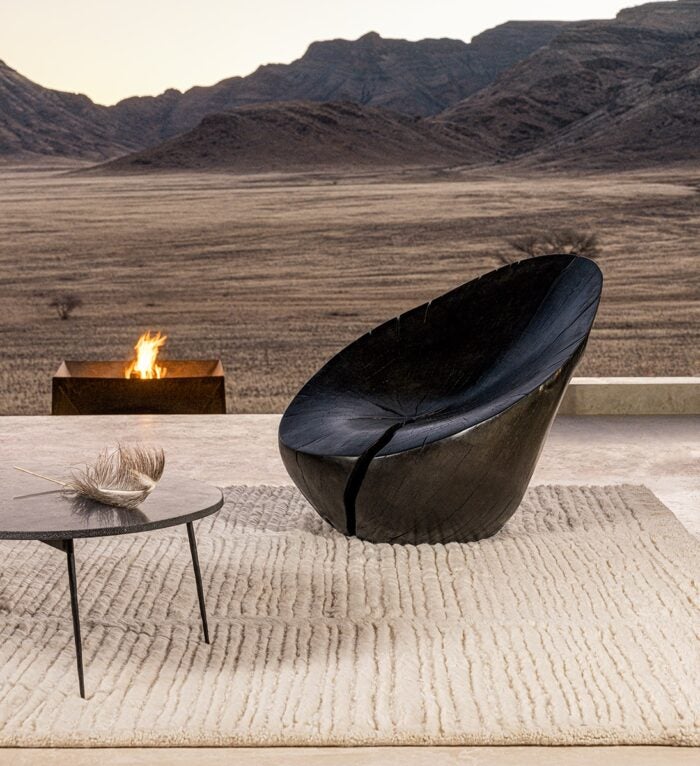 To craft its deliciously soft rugs, Enkay hand-selects the finest sustainably grown wools, which are then carefully woven by hand in India using time-honored techniques. The brand has built its model to completely alleviate middlemen, not only to ensure the supply chain is fully traceable but also to make sure that everyone working within it, from the top to the bottom, is paid a fair wage and has proper working conditions. The level of care that goes into each piece is exemplified in the plush ivory-toned Sambhar Rug, which is crafted from 100% ethically sourced New Zealand wool with woven lines adding to the sensory underfoot feeling.
$4,998 for 10 x 14 ft, enkay.com
House of Hackney, Cheetah Bookends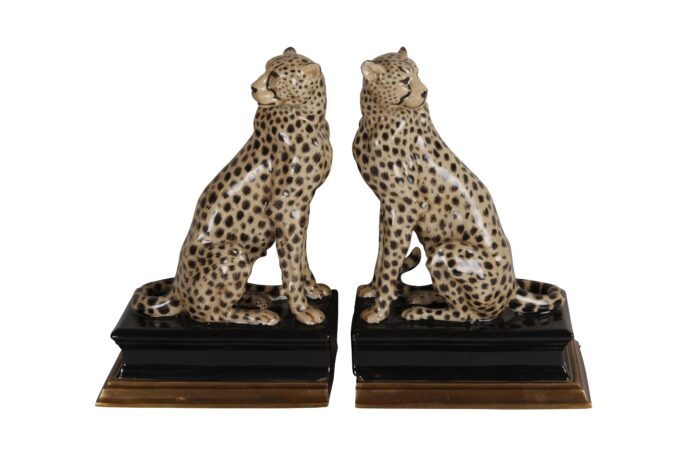 If you ever wanted proof that maximalism is bang on trend once more, look no further than London-based interiors brand, House of Hackney. Outlandish prints, garish colors and bold motifs make up the bulk of the company's design offerings, with sustainability being a core brand principle. To inject a little bit of fun into this year's homeware gift-giving, opt for these playful Cheetah Bookends, which show two porcelain cats sitting atop a porcelain and brass podium. With each bookend purchase, House of Hackney is committed to purchasing and protecting 377 sq ft of forest as part of its partnership with international conservation charity, World Land Trust.
$632, houseofhackney.com
Begg x Co, Cashmere Throw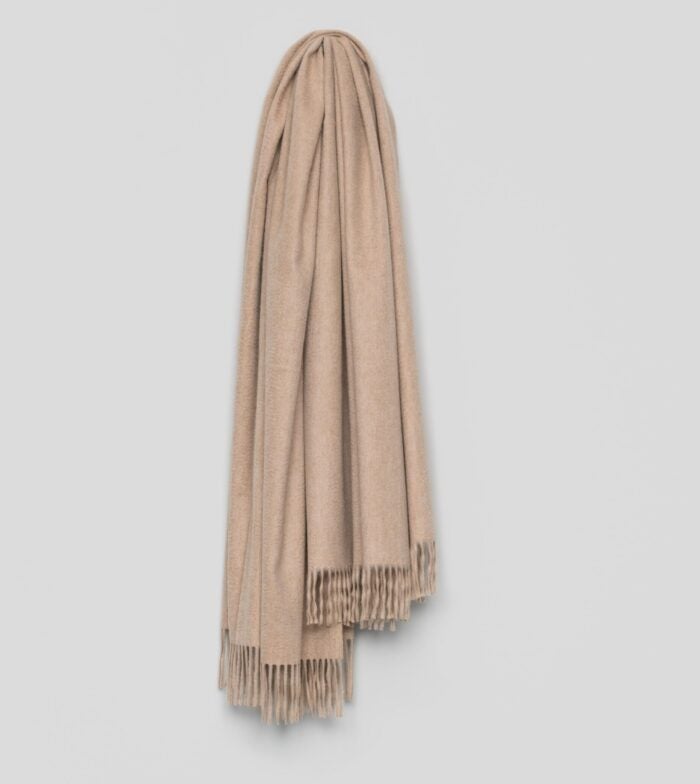 Not much beats cozying up with a snuggly throw in the winter months. Our favorite comes from UK-based Begg x Co, which draws upon traditional craftsmanship to create eco-conscious woolen clothes, homeware and accessories at its Scotland mill. The Begg x Co Large Arran throw is woven from 100% cashmere with a unique ripple effect thanks to a gentle brushing process, creating an irresistibly soft finish. Available in a range of neutral earthy tones, the Arran throw will instantly look at home with any interior style and is the perfect luxury gift for any homeware lover.
$1,514, beggxco.com
Matouk, Schumacher Collection Burnett Border Bedding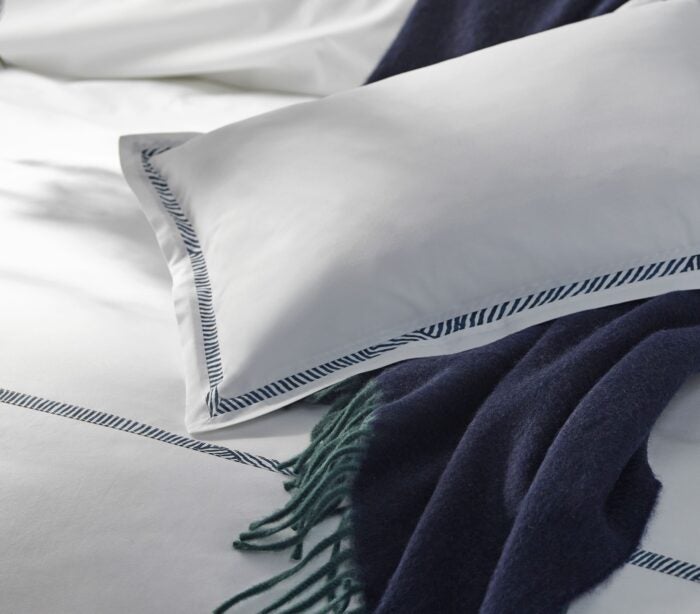 The gift of a good night's sleep is completely unrivaled. Although you can't click your fingers and magic eight hours of shut-eye a night, you can give your loved one a set of eco-conscious Matouk 520 thread count percale cotton bedsheets, which is just about the next best thing. The Burnett Border set maintains Matouk's signature clean design with the addition of a hand-finished border of Schumacher's Burnett brushstroke print, available in your choice of berry red, blue, navy or silver-gray. Be sure to get monogramming for an extra personal touch.
From $1,200 for sheet, cover and pillowcase set, matouk.com
Baughaus Design, Flora Dinner Plate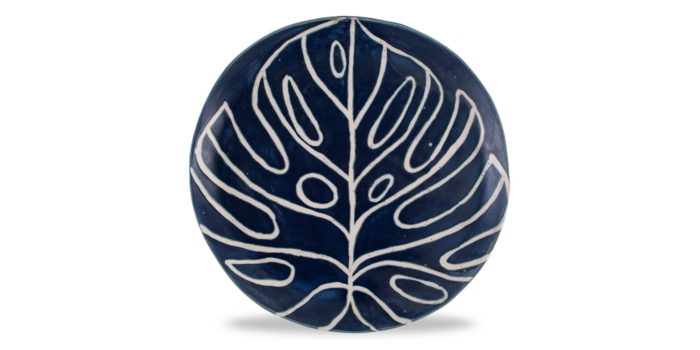 Beautiful tableware is a must at any dinner party, so this Christmas, gift your favorite host with a set to be proud of. Every Baughaus Design piece is carefully crafted by hand in Jamaica by a small team of talented potters. The pieces represent a melting pot of cultures, with founder Dana Baugh seeking to blend the lines between local materials such as Jamaican wood and the crispness of pure porcelain. For a gift that makes a statement yet is timelessly elegant, we love the Flora Dinner Plates, featuring a statement monstera leaf design.
$300 for six, baughausdesign.com
Baccarat, Baby Candy Light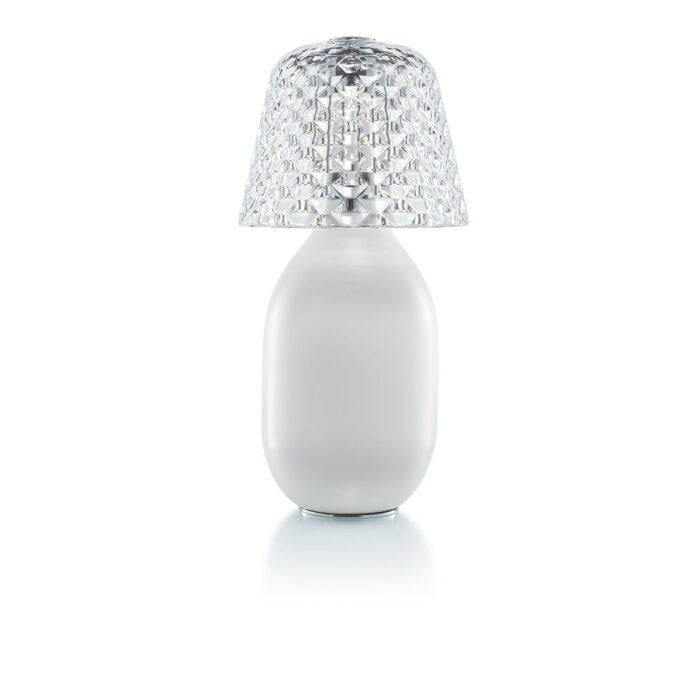 There's no one in the world who does crystal quite like Baccarat. The French brand has been crafting fine wares for the home and beyond for over 250 years, with several royal families among its customer base. And so, there are few brands better suited to a luxury homeware gift guide. Created in collaboration with esteemed Spanish designer Jaime Hayon, the wireless Baby Candy Light is a perfect example of Baccarat's ability to blend modern styles with classic crystal craftsmanship. A stunning light-refracting crystal shade sits on top of a ceramic base, available in either Baccarat's signature glossy red, matte black, matte gold or matte white.
$990, baccarat.com
McQueens, Breath of Clarity Wreath and Candle Set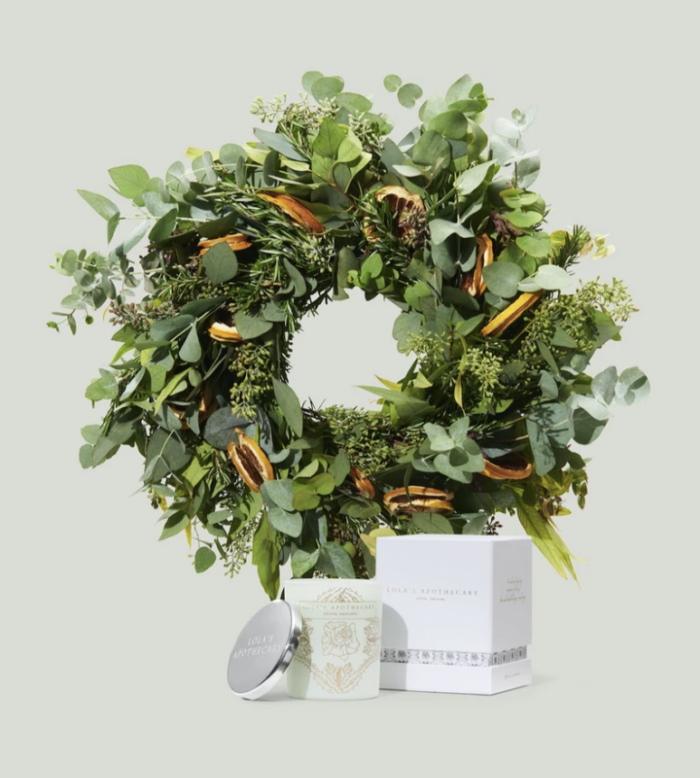 There's nothing quite like a beautiful wreath to welcome in the festive spirit. This year, keep the magic alive a little longer with the Breath of Clarity gift set, which sees iconic florist McQueens partner with the UK-based Lola's Apothecary to release a limited-edition festive candle and wreath bundle. Inspired by Lola's calm-inducing Breath of Clarity home fragrance range, McQueen's holiday wreath features local pine foliage complemented by fragrant eucalyptus and rosemary, finished off with crisp citrus notes. While the wreath will look impressively elegant adorning a front door, it can also be used as a chic table centerpiece.
$225, us.mcqueensflowers.com
Brinkhaus, The Eider Duvet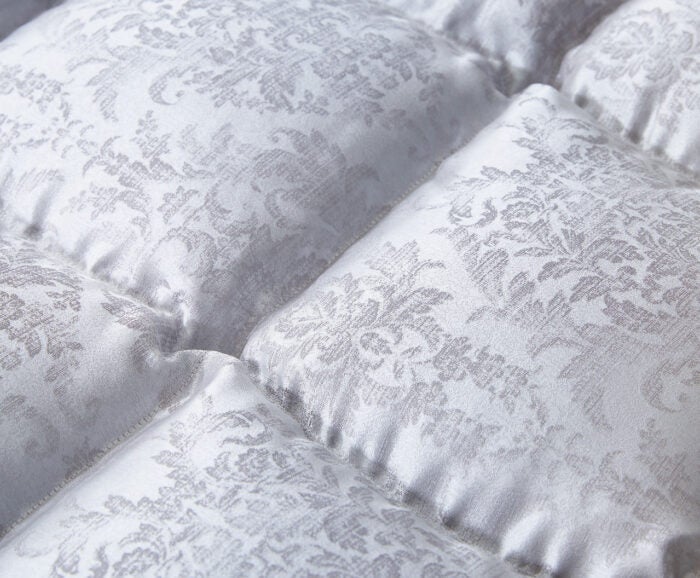 While duvets and comforters might seem almost too practical to be considered gifts, special consideration should be taken when discussing the Brinkhaus' Eider Duvet. Arguably one of the most luxurious duvets in the world, it is filled with down from the Icelandic Eider duck, which is carefully collected from the Eiders' empty nests without disturbing the birds — making it the rarest of Brinkhaus' duvets. Available in a range of sizes, the Eider Duvet is encased in either silk or cotton.
From $6,260, brinkhaus.co.uk
Trove, Calcite Table Lamps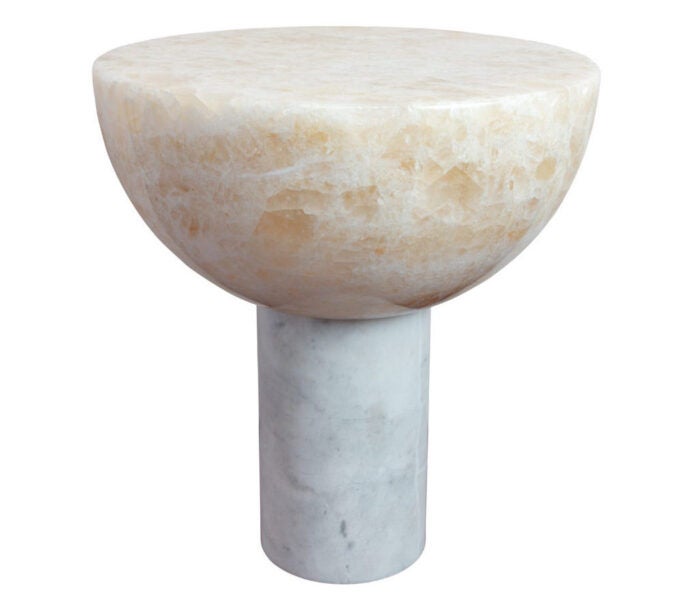 Mixing contemporary design with vintage pieces can have its difficulties, but one way around this is to choose smaller items that, while sculptural, won't distract from other statement objects. Featuring a marble base and calcite crystal top, this pair of Calcite Table Lamps from Trove has a mid-century design and produces a warming yellow glow when lit. They also make a great home gift for any crystal enthusiast, who will appreciate the calcite's ability to absorb negative energy from the space.
$6,125, thetrove.co.uk
Lalique, 100 Points Champagne Coupe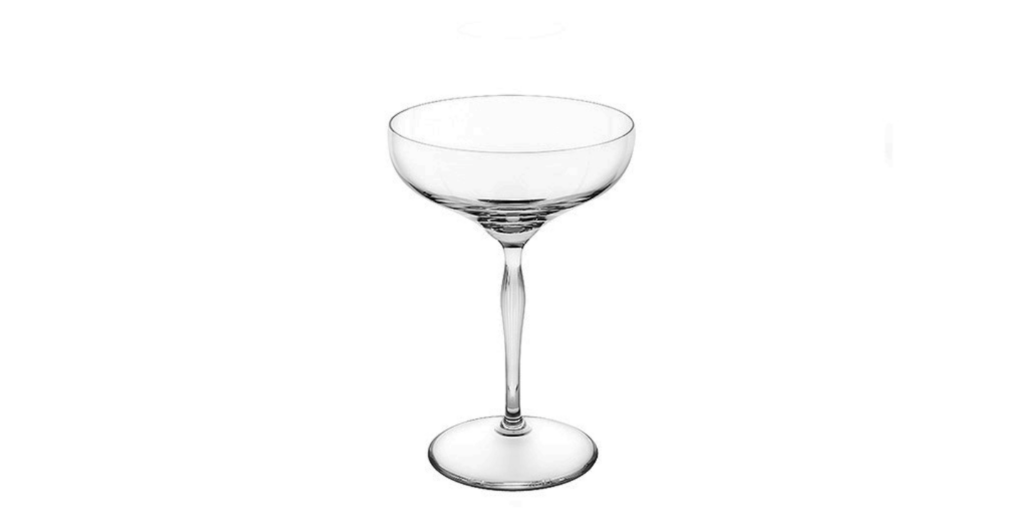 Lalique is one of our favorite luxury French brands, which naturally, is a difficult field to narrow. So no wonder we've had to put the glassmakers on our list twice; and this time, with their wonderful champagne glass, designed by James Suckling. The name refers to the wine scoring system, and the collection endeavors to reflect the fusion of Lalique's classical, graceful style with an oozing of modern design. Crystal fashioned by the best in the game, the glass weighs just under half a pound and comes in at over six inches in height.
$170, lalique.com
Lladro, Paradise Candle
No luxury home gift guide would be complete without the addition of an indulgent candle, and a Spanish-designed handmade candle from Lladro is the quintessential small, considerate gift for any loved one. Inspired by the work of famous French artist Henri Rousseau, the Paradise Candle features a porcelain candleholder with a floral theme and a candle with a Gardens of Valencia scent. Once the candle has burned down, the handmade holder can be kept as a delightful work of art.
$895, lladro.com
Click here to return to the Elite Traveler Holiday Gift Guide