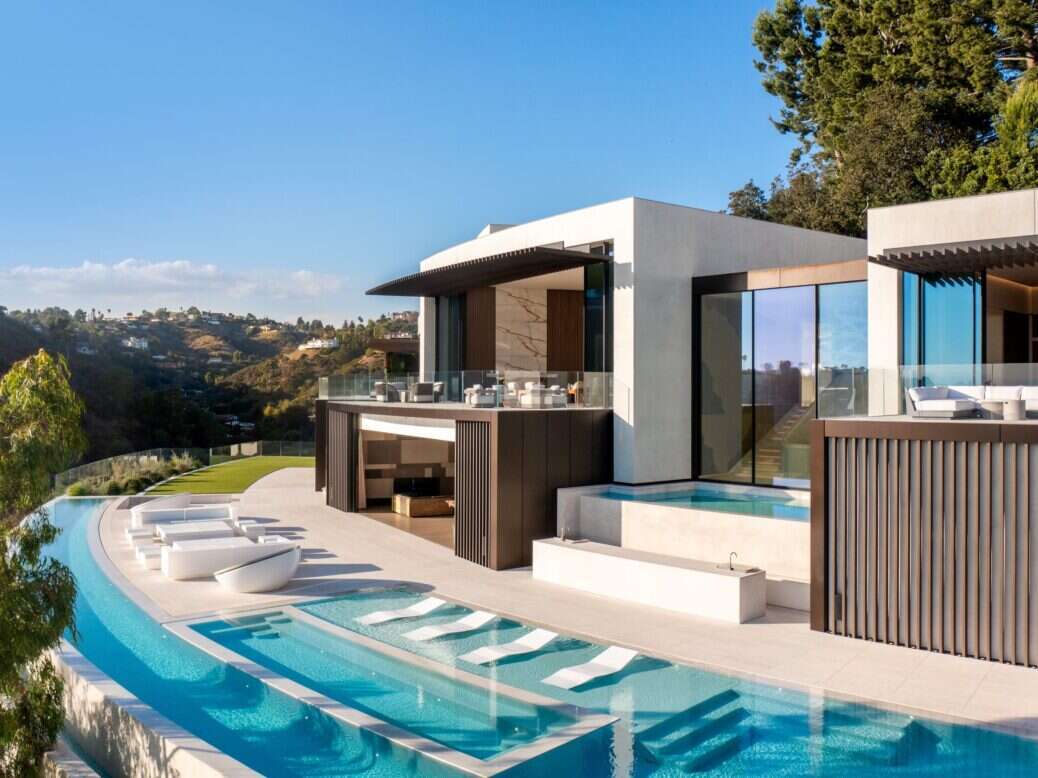 At one point in the human story, even the oldest castles were once brand new; the buildings we take for granted as part of our everyday ancestral heritage, once pioneering pieces of radical architecture.
Such is the case of this brilliant Bel-Air mansion, which is on the market for a cool $185 million. Taking over six years to construct, this nine-digit property was built by some of the world's leading designers, and subsequently decorated by acclaimed interior design firms.
"Extraordinary doesn't even begin to describe this brand-new, never lived-in Bel Air residence," commented Alasdair Hedley, head of international at John D Wood & Co, the property's estate agency.
[See also: Conrad Los Angeles: A New Era of Modern Luxury]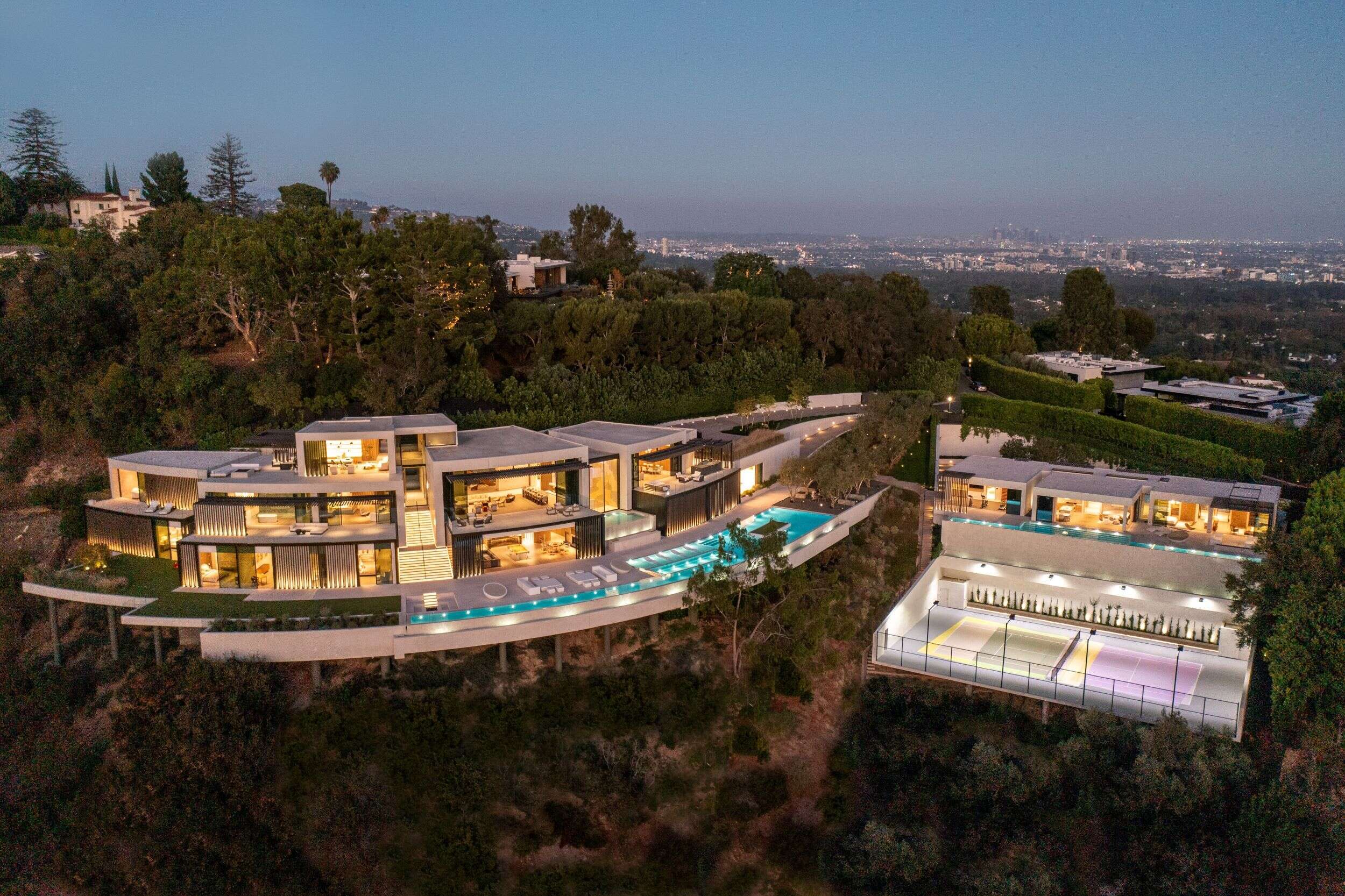 "Every artistic element and design detail has been carefully considered with impeccable attention in this home – coupled with the most awe-inspiring city and ocean views, it is so aptly named La Vue! This really is a wholly enchanting property."
Sprawling across over two-and-a-half acres atop the hills that so characterize the exclusive Los Angeles neighborhood, this Bel-Air mansion is something of a modern-day palace; it is, perhaps, quicker to list off what it doesn't have, rather than what it does.
The architects and designers have thought of absolutely everything for the 21st-century family, from the floor-to-ceiling glass pocket doors that bring that glorious Californian sun and sky inside – not to mention the fantastic vistas across both the ocean, the hills and the city skyline – to a two-bedroom guest house and wellness center.
[See also: California Michelin Guide 2023: State's Top Restaurants Revealed]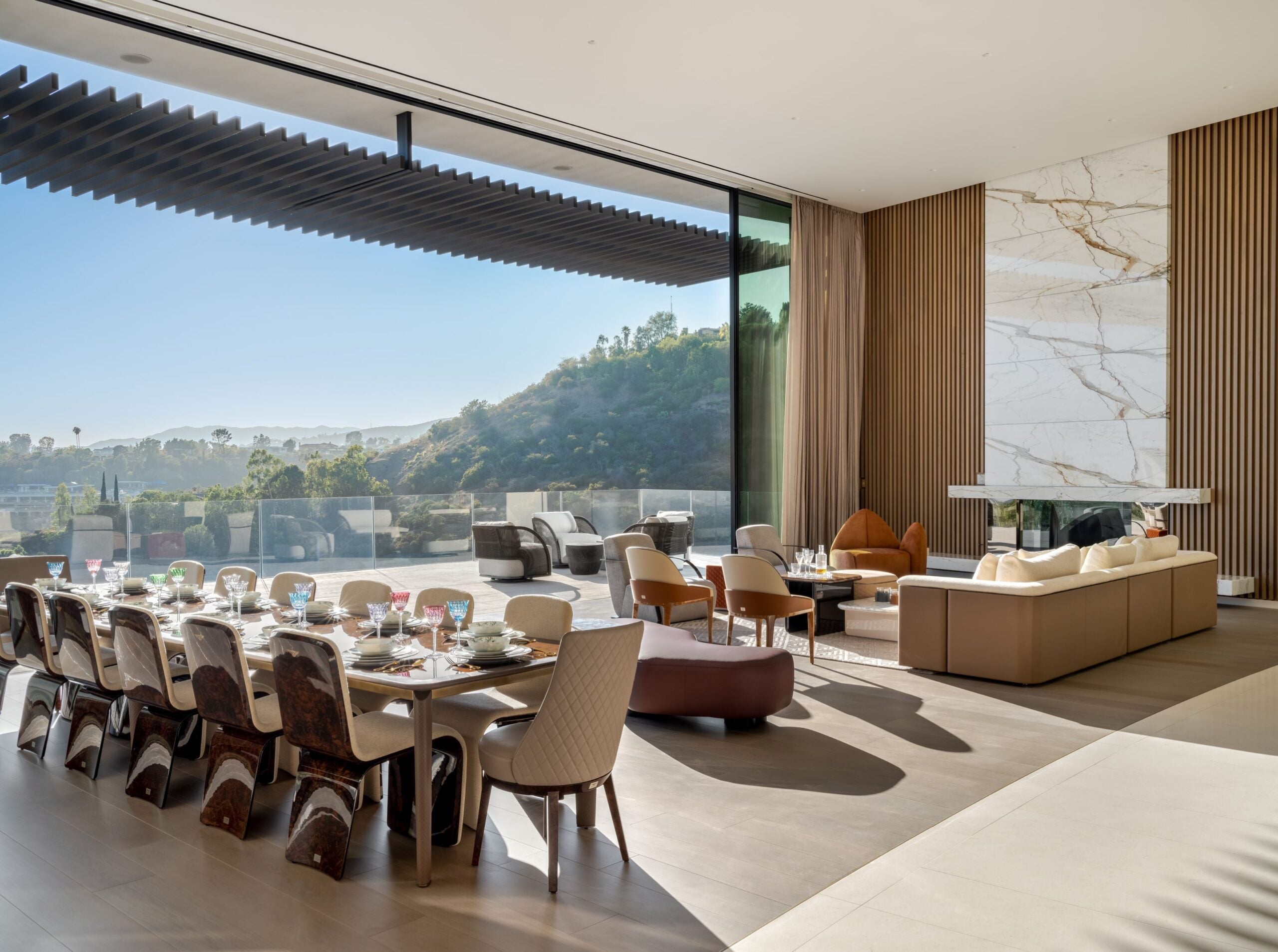 The wellness center will be particularly attractive to high fliers; mirroring that of a luxury hotel more than a residential property, the guest house of the Bel-Air mansion includes a fitness room, a custom Italian-made sauna and a steam room.
The main house features eight bedrooms, while the two houses combined feature a staggering – if not somewhat bewildering – 23 bathrooms in total. Also included across the property is a custom-designed lighted tennis court, a state-of-the-art home theater, and – as important for those that love to host as their children who like exploring – a temperature-controlled wine room that has space for up to 2,000 bottles.
Importantly, it's not all just bling. The outdoor seating area beside an olive orchard feels utterly Mediterranean in detail, and the vistas across California from all angles of the property are spectacular. The best place to gaze at them across the entire Bel-Air mansion? (There's a lot to pick from!) From the infinity pool, measuring a record-breaking 175 ft, overlooking the hills and boasting views that stretch across the ocean.
[See also: The Most Luxurious California Staycation Destinations]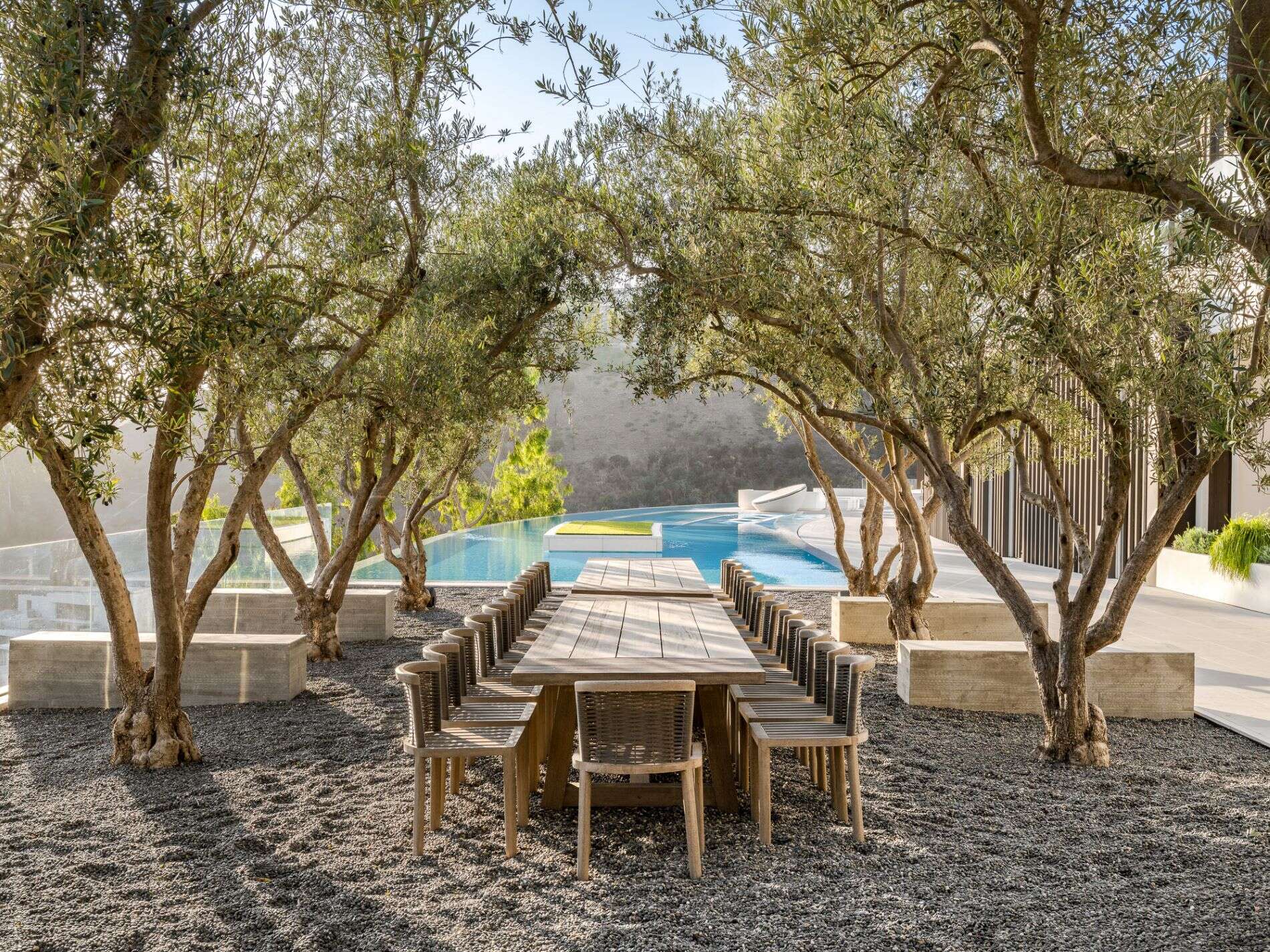 $185,000,000, johndwood-international.com