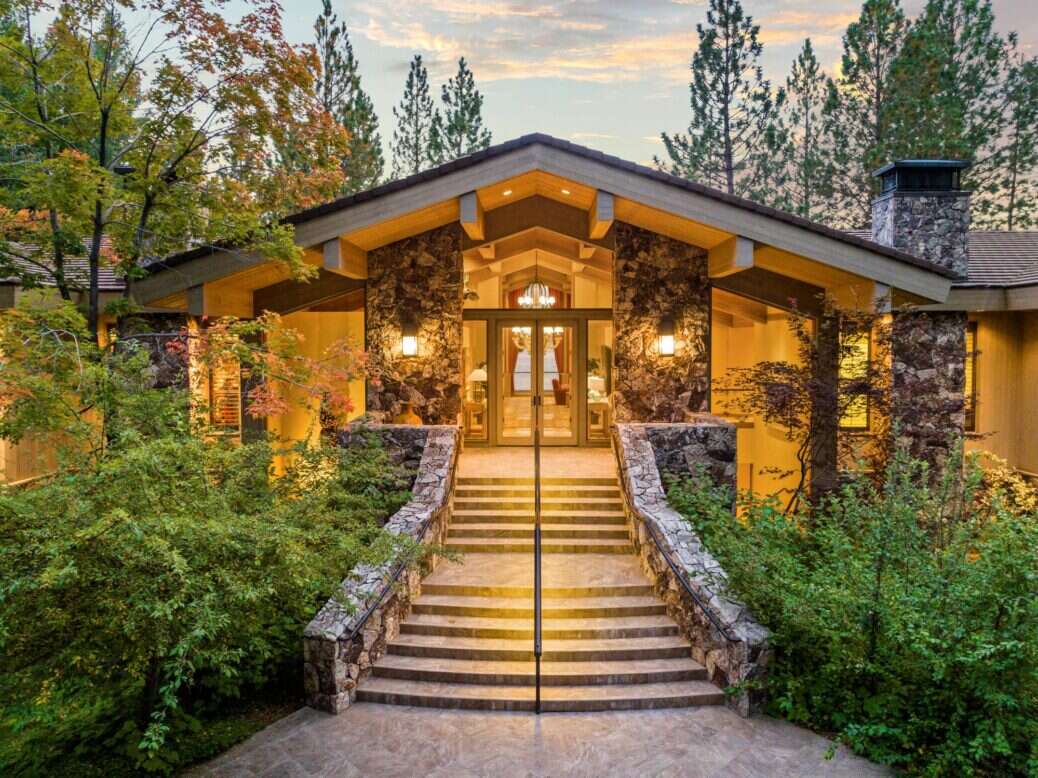 A sparkling deep turquoise lake surrounded by lush forest, with seemingly endless opportunities to explore; Lake Tahoe, for those that know it, is an All-American location like no other. From activities such as sailing to skiing, to the wonderfully alpine charm of the region – all, of course, across a backdrop of utterly awing natural beauty – it's no wonder that prices for Lake Tahoe property is consistently on the rise.
And that's considerable, considering how popular Lake Tahoe has been throughout the generations. The district, located nearly 6,000 ft above the Sierra Nevada mountains and straddling the California and Nevada borders, is unsurprisingly a long-time haunt of the States' wealthiest, with the region even having an unofficial Billionaire Row.
For those seeking to join in with the fun – or even just in the market to upgrade – Christie's International Real Estate have listed a Lake Tahoe property at $76 million, which should it sell for the list price, will be the most expensive sale in Lake Tahoe history.
[See also: Taholistic: A Month of Wellness at Edgewood Tahoe Resort]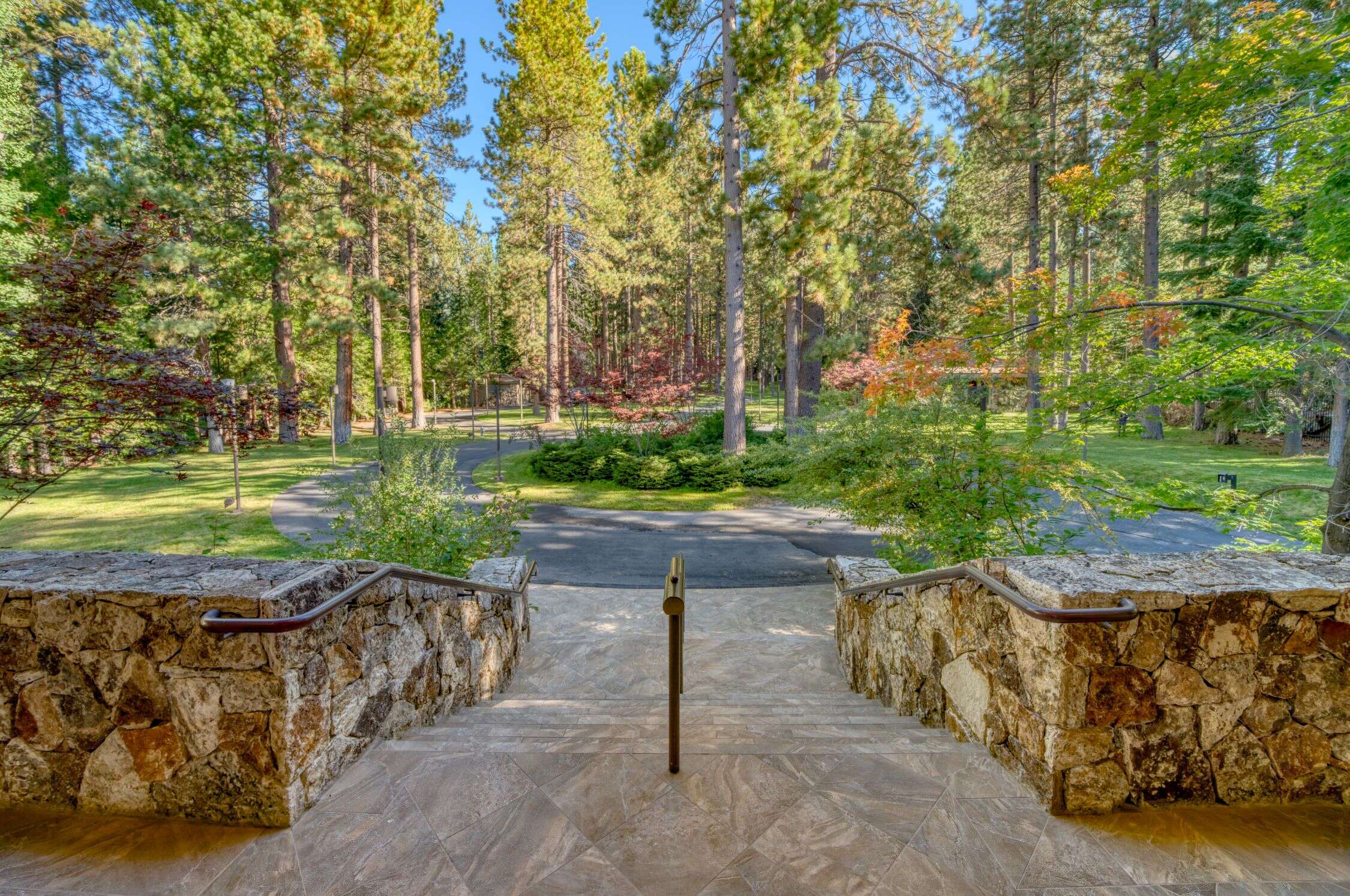 So what gives? Firstly, the privacy, courtesy of the extensive land the listing comes with. The gated property sits across five acres of terrain, including 210 ft of privately owned sandy beach, along with a deep-water pier, a boat hoist, a jet ski platform, and two buoys.
Tucked within the pines and opening out to the lake front, the vistas are unmissable, offering captivating views across both the forest and Lake Tahoe. The architecture and interior design, thankfully, allow these glorious landscapes do the talking. Built by hotelier Steve Wynn, the inside of the property fuses together down-to-earth cabin charm with unmistakable luxury that is somewhat reminiscent of Art Deco stylings, to great success.
This Lake Tahoe property, which features seven bedrooms and seven bathroom – three of which are ensuite – also includes a three-bedroom guest house, rendering it the perfect location for big family gatherings and celebrations.
[See also: A Spiritual Tour of America's Wild West]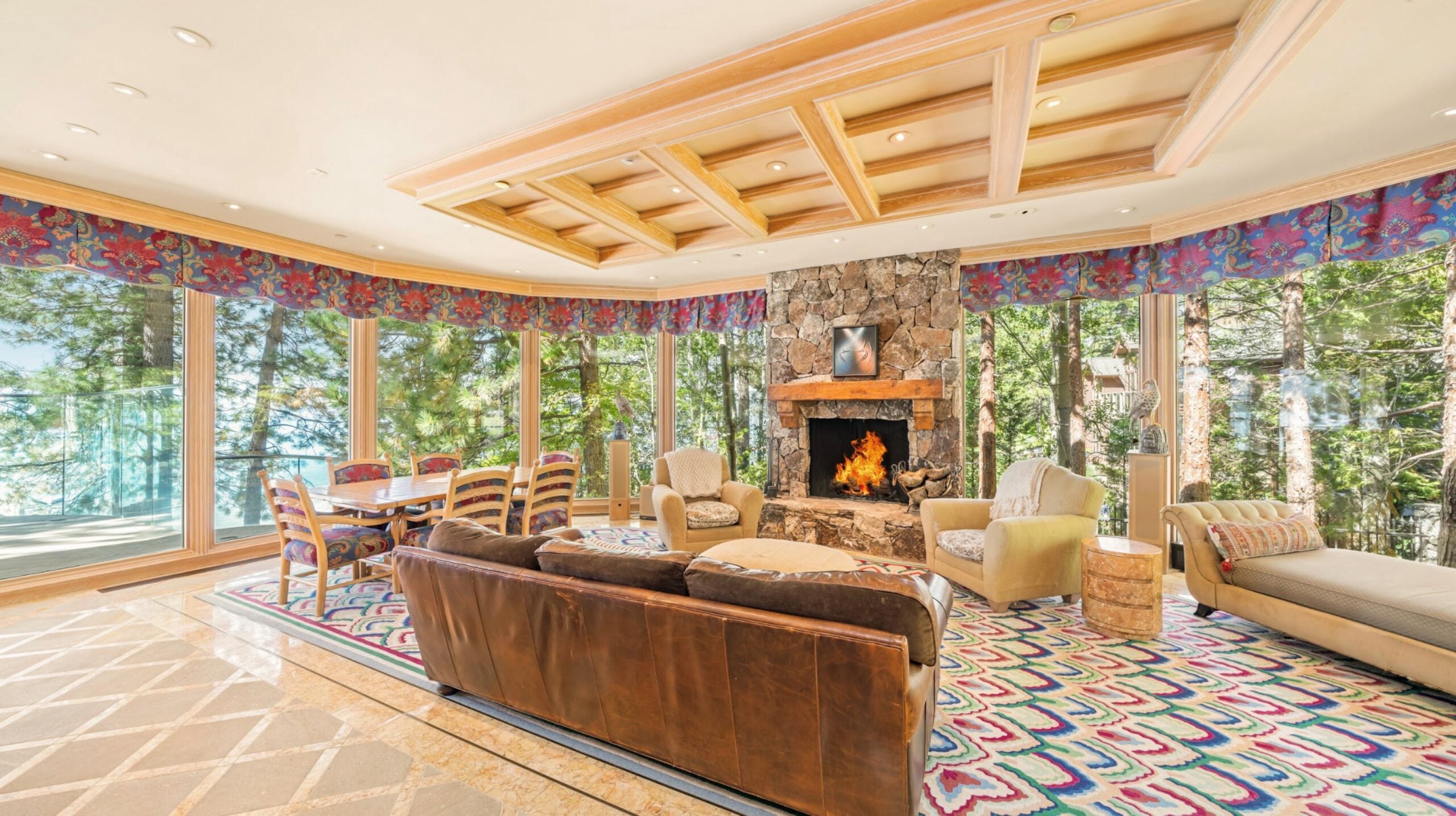 Other amenities include a dedicated fitness and massage room, a gourmet kitchen, a media room, a game room with partial kitchen, a wine room, and several living spaces throughout.
"We have so many stunning homes in Incline, but when I walked through the front door of this home for the first time and looked out at the lake from the deck, I could hardly catch my breath," commented listing agent Christine Perry at Christie's International Real Estate Sereno.
"It truly hit me that the decision to build on this spot was brilliant. It feels like you are walking into another world when you come through that door."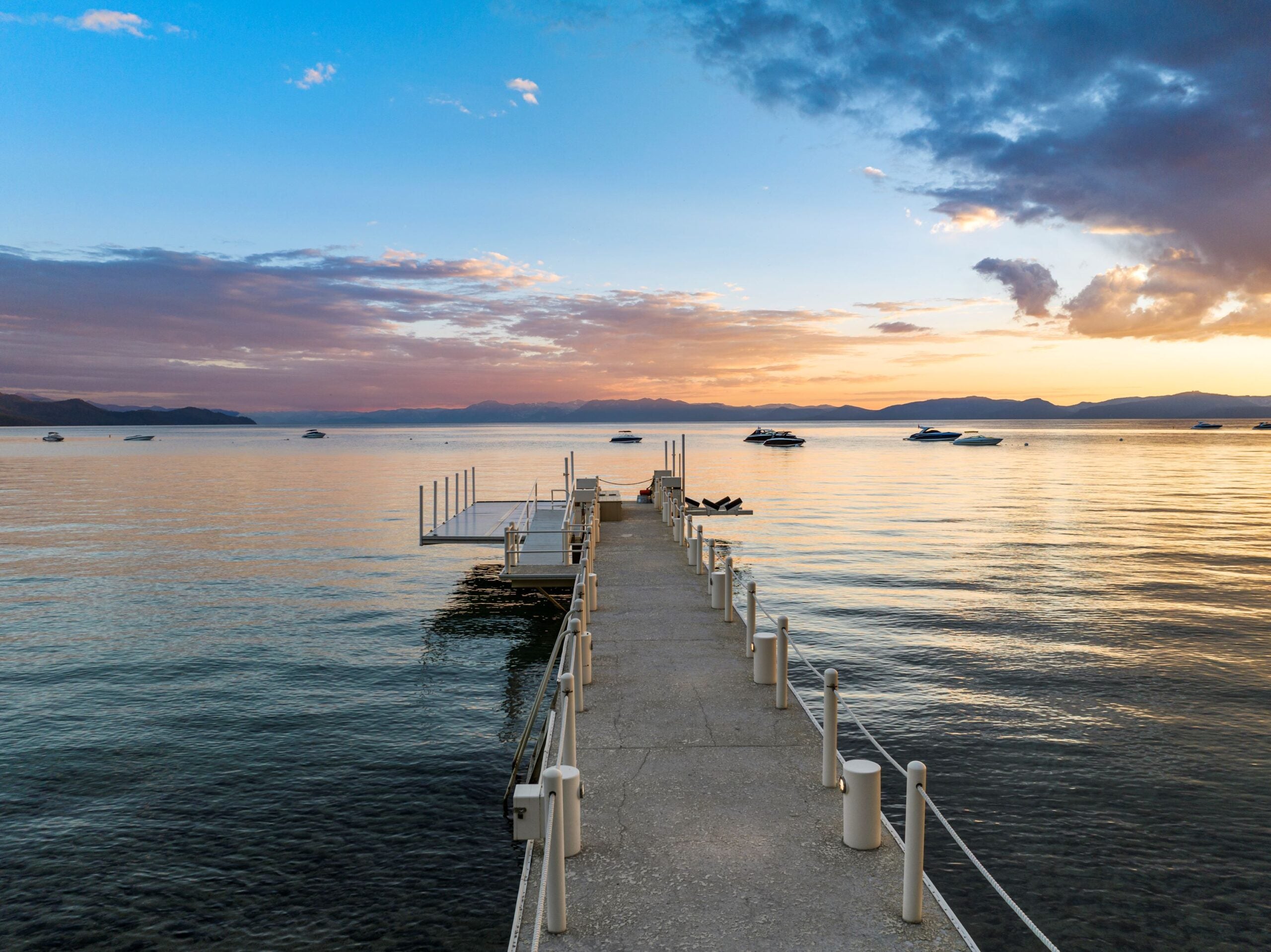 [See also: Art Deco and Modernism Meet in Sublime Napa Valley Property]
$76,000,000. steveandchristineperry.com