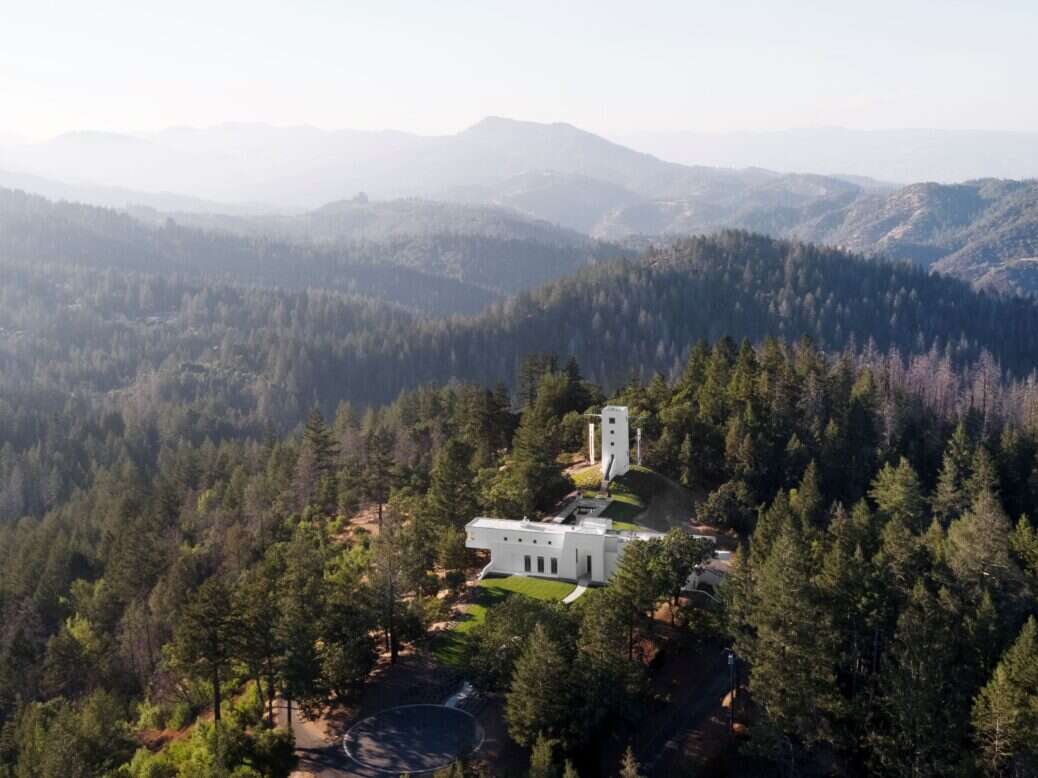 Sprawling across over 130 acres atop Mount Veeder, with vistas extending across the breathtaking Napa Valley, this property – first built in 1988 – toes a fascinating, fabulous line between the past and the future, an estate both super stylish and somewhat spaceship.
Weaving together aspects of modernism, Art Deco and even deconstructivism, the property is of notable historic and cultural relevance across the world stage. The villa, pool and guest tower were designed by UK-based architect David Connor for a considerable (and anonymous) Swedish heir and subsequently published in 20th Century Architecture by Jonathan Glancy, and Architecture in the Twentieth Century, by Gössel and Leuthäuser.
This Napa Valley property has even, in a surprising twist, been said to have hosted the Dalai Lama at one point.
[See also: The Most Beautiful Wineries to Visit in California]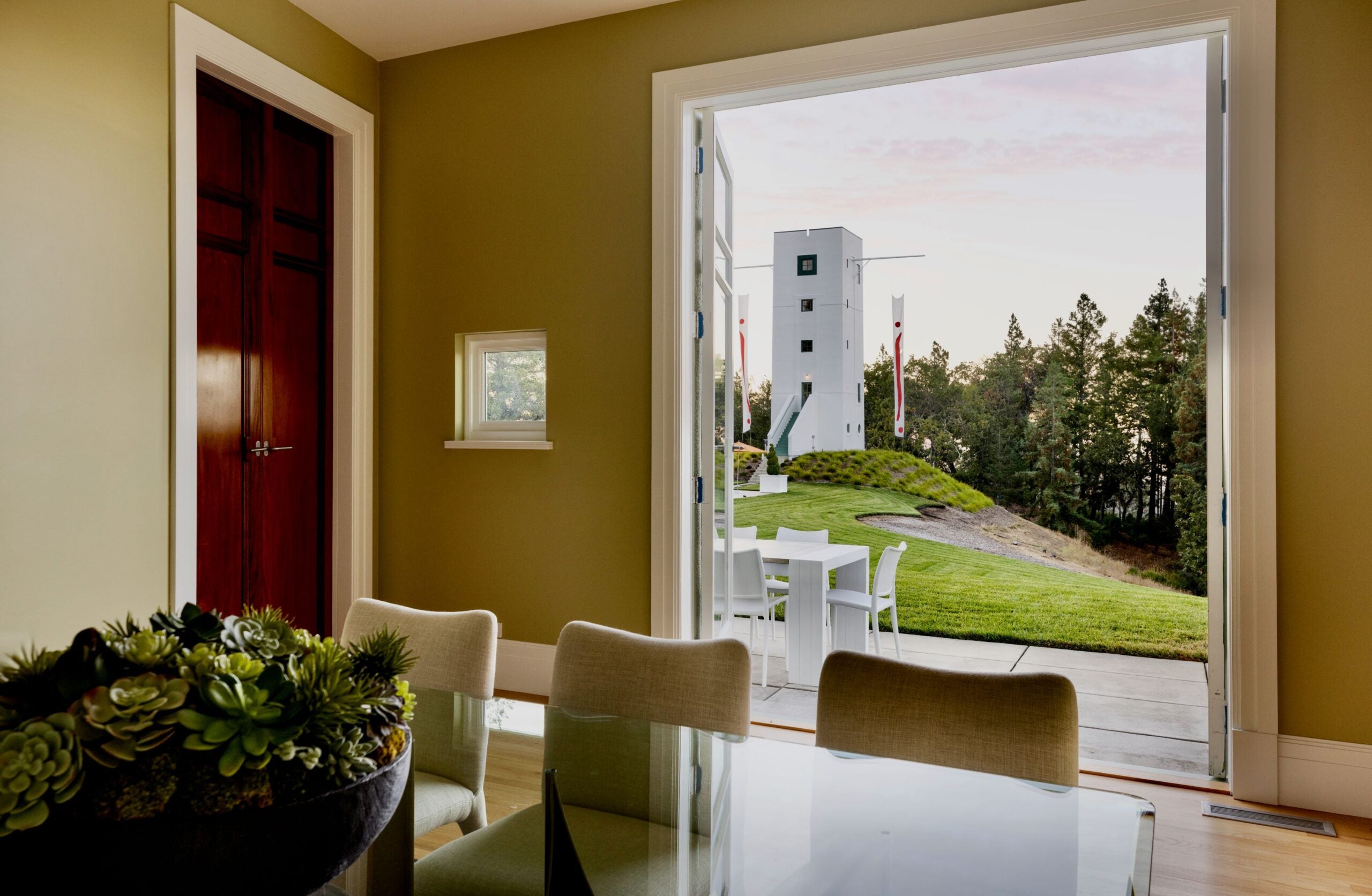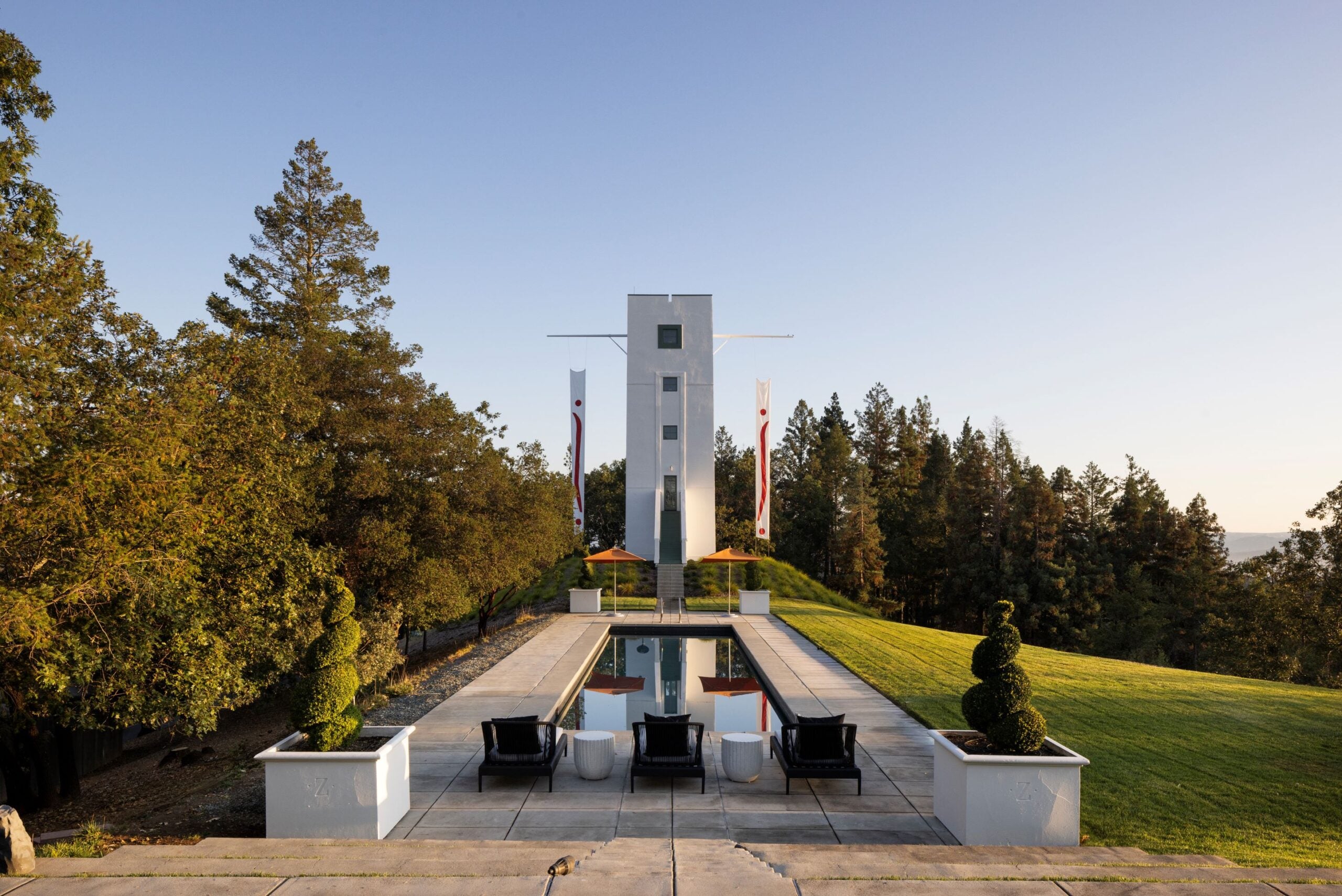 Today, the main villa residence is a calming white tone, positioned on a lush green lawn where an adjacent black Fletcher Benton 'Folded Circles' sculpture adds an element of dynamism beside the gently curving lawn path.
Wings extend from the west and east sides of the property, establishing the symmetry of perfect geometry across the brilliant Napa Valley background. These wings include two of the property's four bedrooms, four of which are located within the main villa.
Four-and-a-half bathrooms, a library, a gym, and multiple dining and entertainment spaces are also found inside the main villa, whilst the view from the living area is characterized by the guest tower, a design that purportedly holds claims to being the tallest structure in Napa Valley.
[See also: Follow in Barbara Hepworth's Footsteps on 45 Park Lane's Art Trail]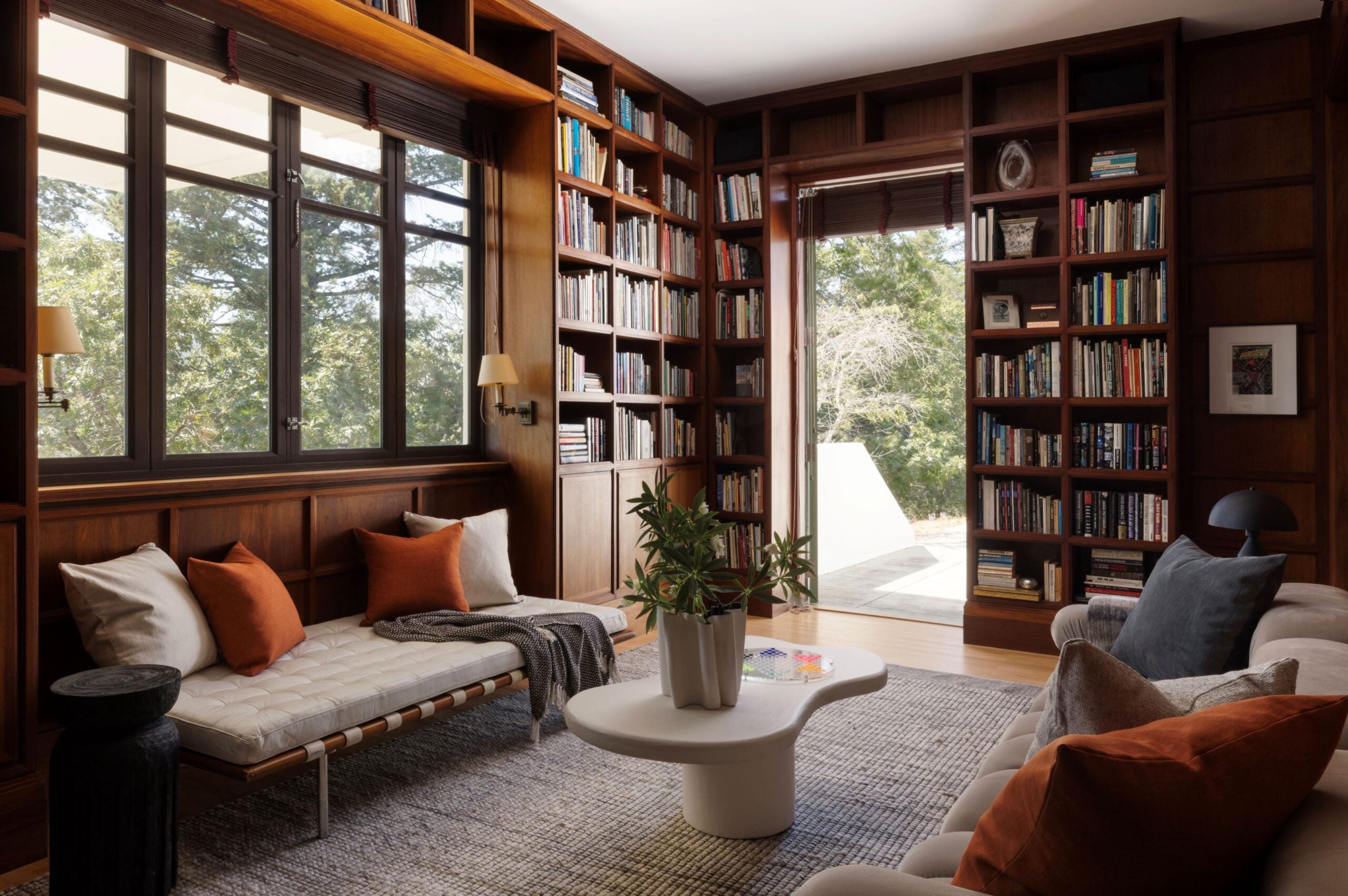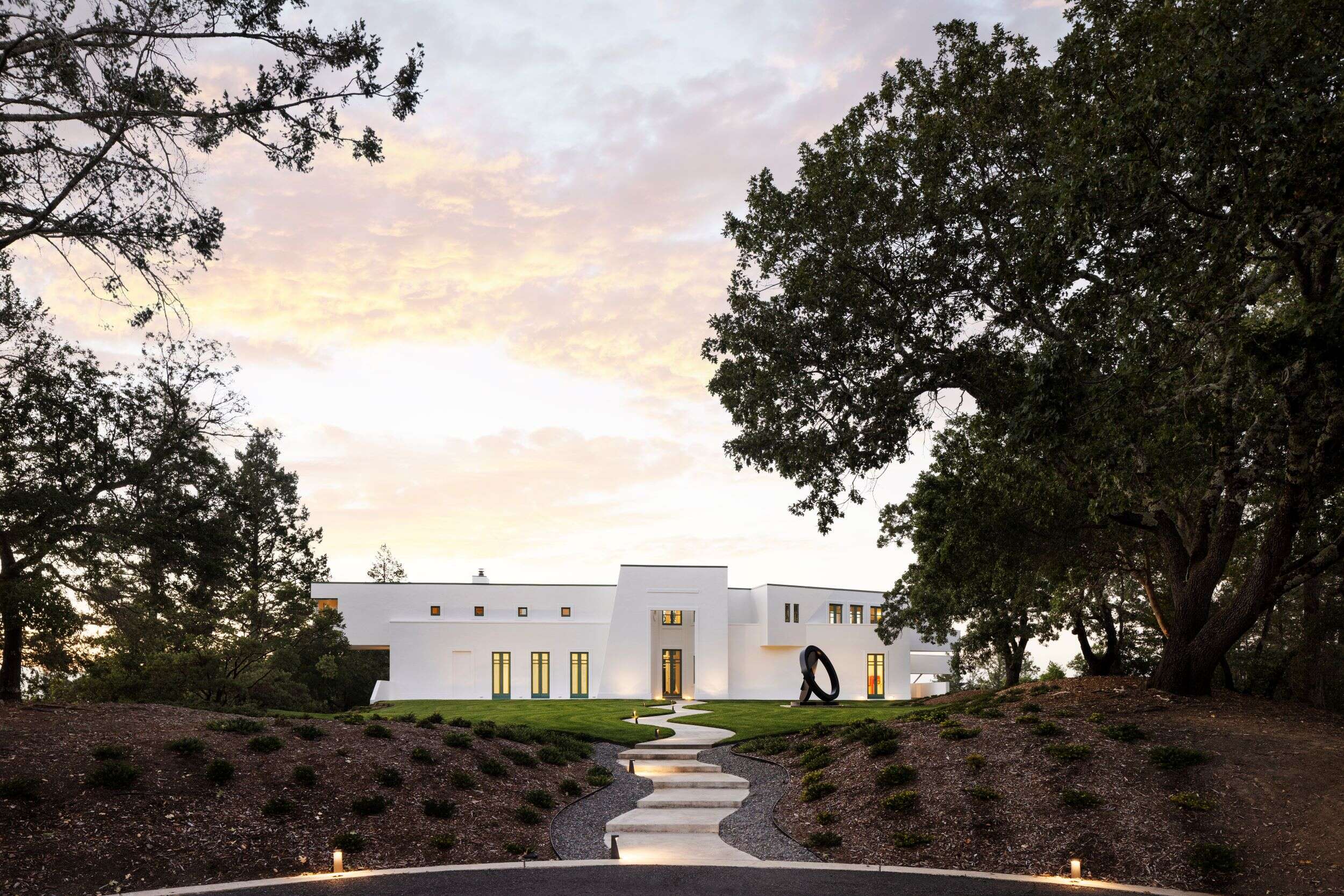 Inside the tower are two bedrooms and bathrooms, and a kitchen, all designed to a brilliant degree; this is, perhaps, the most exciting guest room experience we've seen in years. And yet it's the lookout on top, with panoramic views of the Napa Valley that stretch out to the terrain beyond, that render this part of the property so exhilarating.
A swimming pool resides between the two buildings, adding an element of calm serenity between the two glistening white structures. What's more, the property sits amidst over eight acres of meticulously tended vineyards, in which the premium Cabernet vines are award-winning.
$22,000,000, sothebysrealty.com
[See also: California Michelin Guide 2023: State's Top Restaurants Revealed]