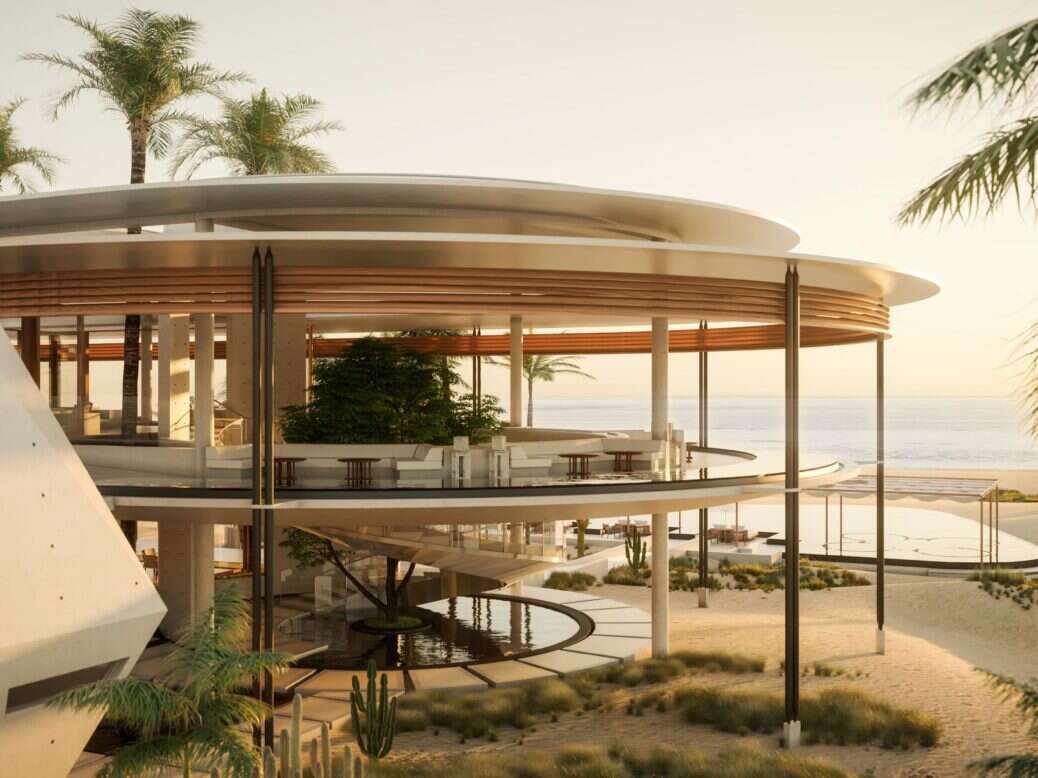 These days it's no longer enough to own the perfect home. Top-end developers are clamoring to impress prospective buyers with an ever-growing list of top-notch amenities. Golf clubs? Gourmet eateries? 24-hour concierges? These ultra-exclusive properties have all the perks of a five-star hotel — and then some.
Dotted across the globe in the most glamorous locations, this type of prime real estate is no longer the reserve of affluent retirees. With flexible working habits increasing and more time spent at home, young professionals and families are turning to lifestyle developments to find a sense of community within a network of like-minded residents.
Of course, the property itself must be up to scratch. Developers are joining forces with trusted hotels so owners will know exactly what to expect from their new home. Some of the resorts featured here bring together multiple different branded residences to create a coveted members-only neighborhood.
[See also: What are Branded Residences?]
Preserve Sporting Club & Residences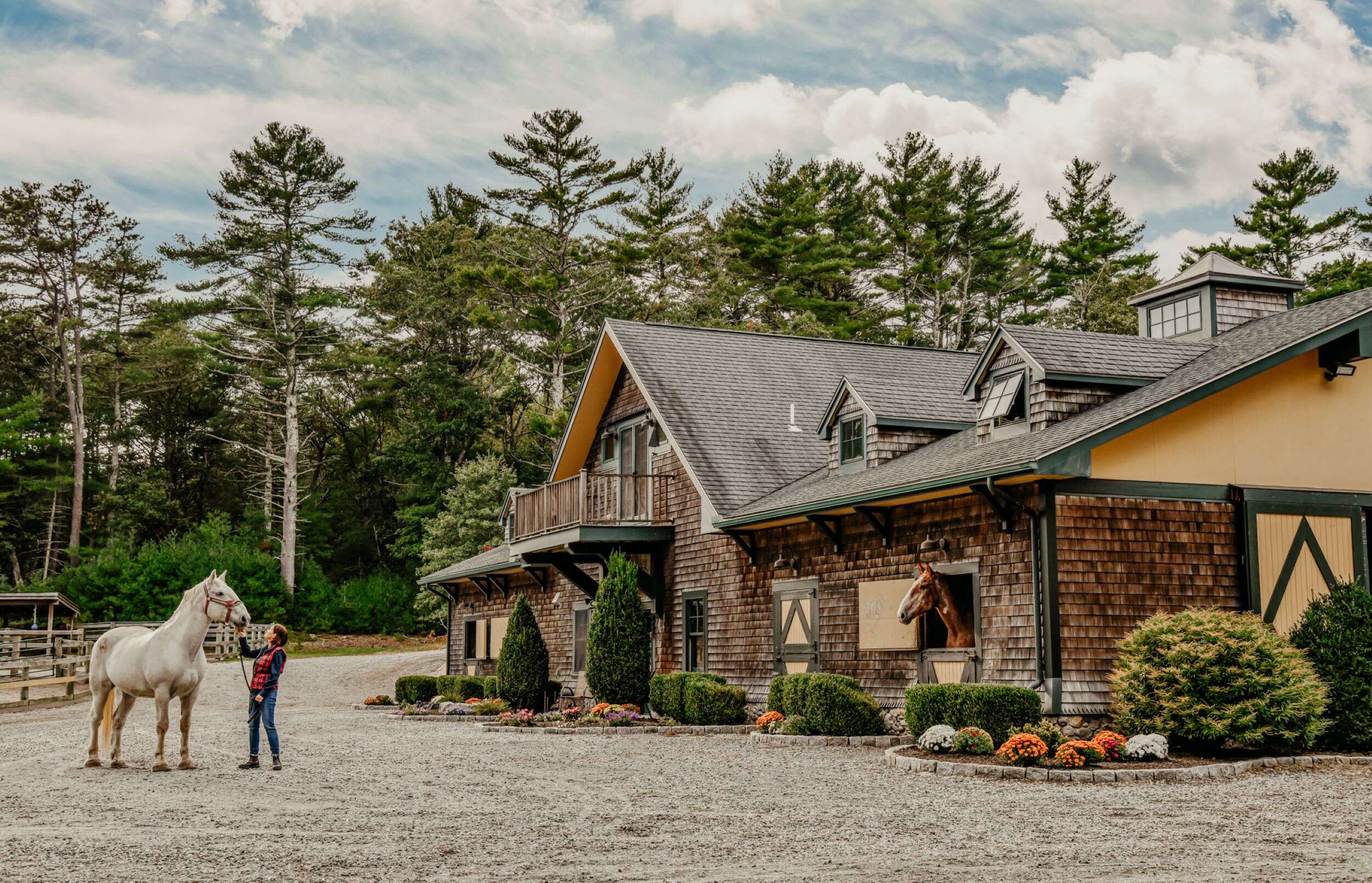 Set within a gated 3,500-acre property in Richmond, Rhode Island, this posh retreat was originally designed as a private sporting club. Today, it's a sprawling development peppered with luxury residences.
This is the prime real estate for lovers of the great outdoors. Fringed by New England's lush green forests and rolling hills, you certainly won't be short of places to explore. Residents have access to a wide range of activities that change with the seasons — from kayaking and zip-lining to clay-shooting and fly-fishing.
There's also an Equestrian Center offering horseback riding lessons, an 18-hole golf course and four tennis courts. After a day of outdoor adventures, the 12,000-sq-ft spa awaits. With two heated whirlpools, an infinity pool and private sauna, it's the ideal setting to indulge in some R&R.
[See also: The Best Luxury Hotels in Rhode Island]
The Preserve isn't just an adults-only playground, though. The kid's activities are just as fun — think s'mores and stargazing, rock climbing, and survival skills sessions where little ones are taught how to whittle wood and build shelters.
As for dining, residents have plenty of options including a rustic steakhouse and laid-back cafe. And, for a truly unique experience head to the Maker's Mark Hobbit Houses. Tucked into the hillside boulders, you'll feel as if you've stumbled straight into Lord of the Rings. Here, residents and members can book one of the three houses for private dinners with bourbon pairings.
When it comes to buying a property at The Preserve, there are a variety of lodgings. The Hilltop Lodge residences are located high above the estate center set within an elegant four-story lodge. Available in one-, two-, and three-bedroom configurations, ground-level residences boast private patios while those on the top floors have spacious balconies.
The most exclusive abodes of all, however, are the Laurel Ridge Homes. Akin to stylish mountain cabins, the stand-alone properties feature soaring vaulted ceilings, rustic stone fireplaces and warm wooden flooring. Naturally, the concierge team is on hand to cater to your every whim.
Homes start at $1m, preservesportingclub.com
[See also: A Luxury Guide to a Long Weekend in Newport]
Peninsula Papagayo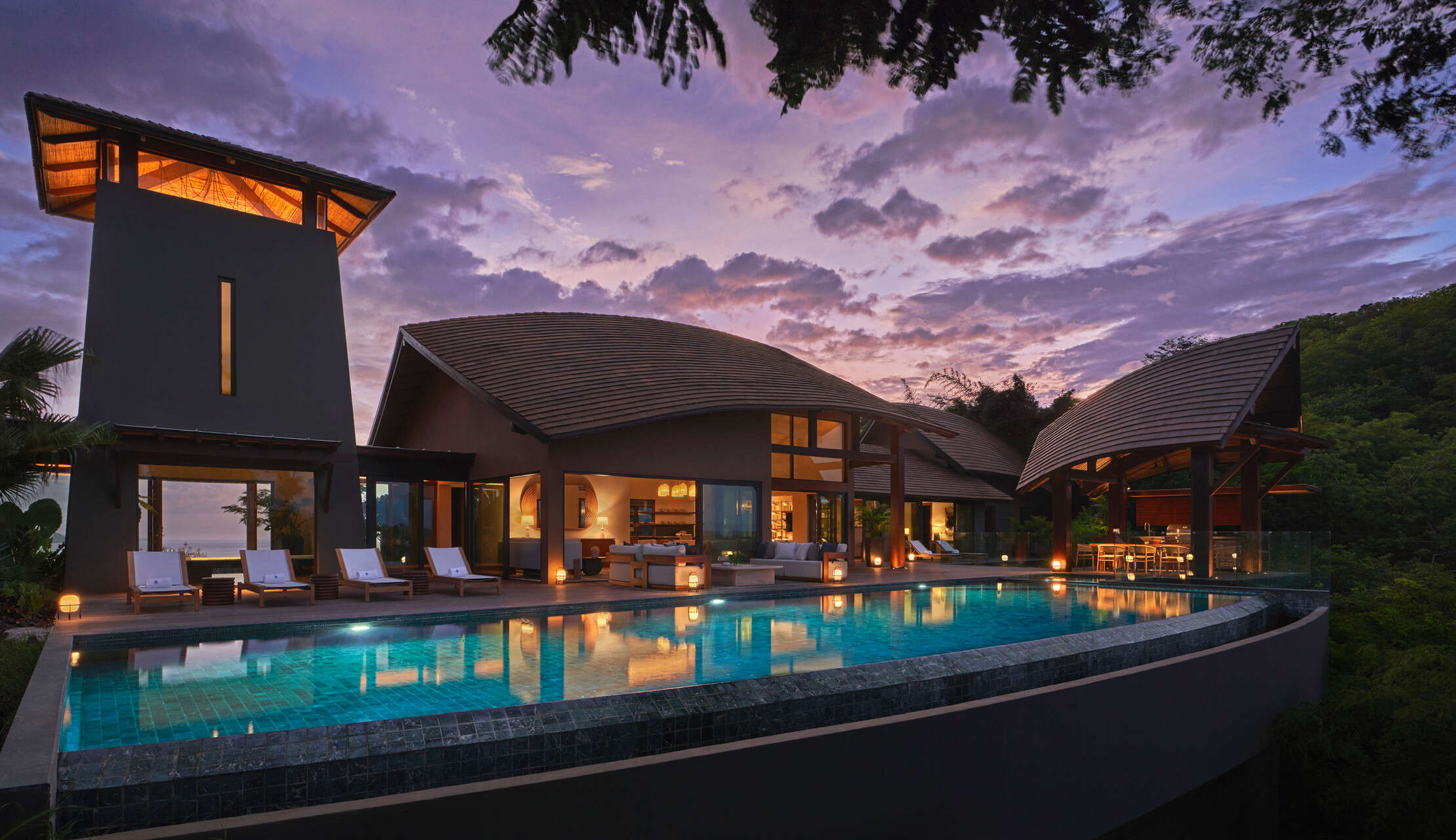 As one of the most biodiverse countries in the world, Costa Rica is home to countless natural beauty spots. If it's a breathtaking setting you're after, you'll be hard-pressed to find better than Peninsula Papagayo, an idyllic coastal retreat situated in the northwest of the Guanacaste province.
The 1,400-acre resort is surrounded by the Area de Conservación Guanacaste, a patchwork of protected areas home to a diverse array of wildlife including endangered mangrove hummingbirds, leatherback sea turtles and over 8,000 species of butterflies and moths.
Eco-conscious travelers will be pleased to hear Pensinula Papagayo is doing its bit to protect these sublime surroundings. The resort has several initiatives in place to minimize its impact on the environment from coral reef restoration programs to carbon offsetting schemes.
[See also: Costa Rican Property is a Tropical Palazzo at $16 Million]
Properties of this prime real estate are seriously exclusive. Four Seasons has a collection of luxury cliff-top villas overlooking Prieta Bay with residents given access to the resort's long list of amenities: housekeeping, private chefs and kid's clubs to name a few.
Ritz-Carlton has also thrown its hat into the ring announcing Nekajui — a residential enclave set to open in 2024. Designed to blend seamlessly with the environment, the villas and estate homes will feature cool stone walls, solid wood front doors carved from Guanacaste cedar, and teak-clad beamed ceilings.
Other properties currently for sale include a gorgeous collection of five-bedroom homes — The Enclaves — designed by revered Costa Rican architect Ronald Zürcher. Due for delivery in 2025, the homes are ideal for families thanks to the spacious communal areas. The best place to soak up the ocean views will be from the heated saltwater pools out on the terrace.
All homeowners have access to Peninsula Papagayo's private club where they can get to know the other residents and make lifelong friends. The amenities are extensive: a beachside clubhouse, beach cabanas, two signature restaurants, three pools, gym and spa.
Other facilities that deserve a mention include the marina (Papagayo isn't far from the Galapagos Islands so it's well worth planning a yacht trip); the Nature Center where guides are on hand to help you plan treks beyond the reserve; and the perfectly manicured 18-hole golf course.
Nekajui Ritz-Carlton homes start at $4.9m; The Enclaves residences start at $6m, peninsulapapagayo.com
[See also: An Exclusive Peninsula Papagayo Itinerary for Elite Traveler Readers]
Cabot Saint Lucia
Bill Coore and Ben Crenshaw — the duo behind some of the greatest golf courses — are designing an incredible new oceanside course on the northern tip of Saint Lucia. Known for its picture-perfect beaches and soaring mountains, the Caribbean island is certainly a beautiful setting for teeing off, and a natural location to invest in this prime real estate.
The 18-hole course has been meticulously planned to make the most of the jaw-dropping views, winding around the island's rocky outcrops and tropical bays. While golf is undoubtedly the main draw at Cabot Saint Lucia, the new development will also boast some 300 residential dwellings (set to open in 2024).
Directly above the golf course, overlooking the Cas en Bas Beach, is where you'll find the Fairway Villas. Available in three- and four-bedroom configurations, the properties have been designed to blend indoor and outdoor spaces; the light-filled central courtyards are just made for alfresco dinners.
If you've ever thought of building your dream home, you can also buy one of Cabot Saint Lucia's lots. This gives you the opportunity to choose the exact location — whether that be hilltop or beachside — and bring in your own architectural design team. Lot 109, for example, spans 24,000 sq ft and is situated 200 ft above sea level with incredible views of the south and east coast of the island.
There are plenty of facilities for residents to enjoy including three upscale restaurants, a tranquil spa and an expansive sports club complete with a kid's water park. Saint Lucia is an excellent destination for water activities and residents will be spoilt for choice with everything from guided whale watching tours to deep-sea fishing trips.
Premium lots and Fairway Villas from $1.6m to $9.75m, cabotsaintlucia.com
[See also: The Ultimate Luxury Guide to St. Lucia]
Costa Palmas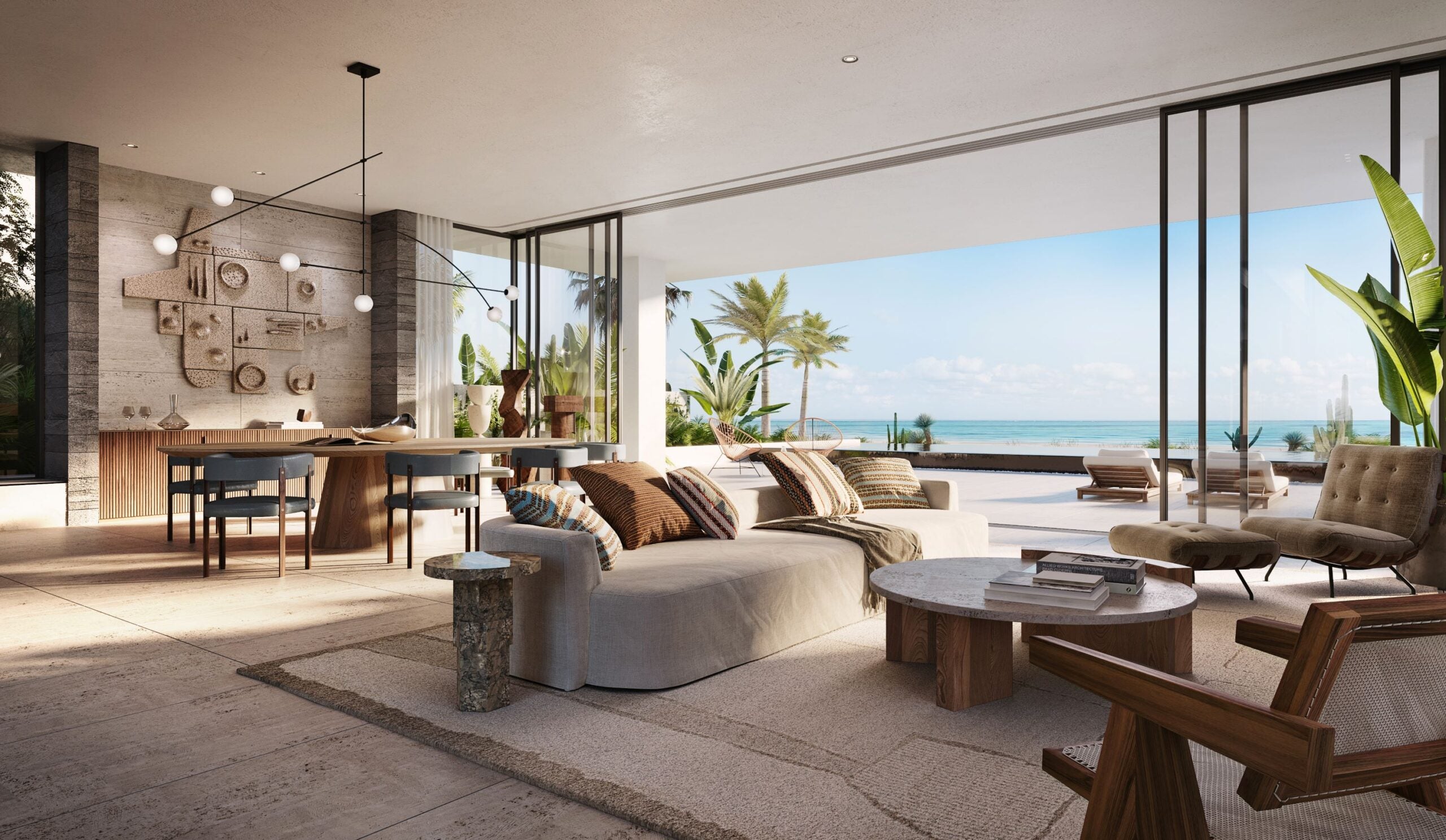 Everyone knows Mexico's Baja California peninsula is dreamy. It is, of course, a wildly popular vacation destination with throngs of well-heeled travelers buzzing into Cabo every summer aboard their private jets. On the lesser-known (but equally dreamy) East Cape of Baja lies Costa Palmas.
Set along a quiet two-mile stretch of beach overlooking the Sea of Cortez, the 1,500-acre development is a secluded haven. At the heart of the development is the Marina Village, currently under construction. Once complete, the full-service port will be able to host up to 250 motor yachts, sailboats and fishing vessels. It's also set to welcome a collection of high-end boutiques, fine dining eateries and even a nightclub.
Four Seasons and Aman both have resorts at Costa Palmas with every facility you would expect from the hotel heavyweights, including luxury spas, fitness centers and restaurants.
[See also: The Best Restaurants in Los Cabos]
When it comes to real estate, there are several options. Four Seasons has a range of private residences dotted throughout Costa Palmas. The biggest are the private villas — bespoke homes designed with four-, five- and six-bedroom layouts. They've been built with location in mind: The Marina Villa, for example, features a discreet private dock offering direct access to your boat, while the Golf Villas are steps from the 18-hole Robert Jones II-designed golf course.
Aman is also currently constructing a series of homes — the Amanvari residences — ranging from four- to seven-bedroom properties. Spanning 13,000 to 20,000 sq ft, these are the perfect residences for entertaining large groups. Floor plans and renderings reveal Aman's signature open-plan, minimalist interiors with plenty of outdoor space.
The newest addition to Costa Palmas will be Casa Blake. Situated within Marina Village, the collection of studio, one-, two-, and three-bedroom residences are set to be super stylish. Martin Brudnizki Design Studio — the acclaimed firm behind Annabel's in London — is being brought in to craft the interiors with a color palette inspired by the seaside location.
There will be plenty of communal spaces to mix with fellow residents at Casa Blake including a marina-side pool, lively bar and private shaded garden. Homeowners will also be given access to the members-only Costa Palmas club as a Yacht Club or Golf Club member. While there isn't yet a firm opening date, renderings have been released and you can register your interest to buy a slice of this prime real estate.
Properties at Costa Palmas range from $700k – $20m, costapalmas.com
[See also: A Day in the Life of Martin Brudnizki]
Portonovi Montenegro
Mention Montenegro and a few things spring to mind: dramatic mountains, sun-drenched beaches and a healthy dose of glamour. The ruggedly beautiful Balkan country has long been a favored spot.
One of the most exclusive developments in Montenegro is Portonovi. Located in the heart of Boka Bay along the Adriatic coast, it's a truly spectacular setting. Naturally, the development boasts a sizable marina (able to accommodate superyachts of up to 393 ft) with helipad access and 24/7 security.
Boka Bay is ideally situated for exploring the southern Adriatic and it's well worth taking a trip onboard a yacht to Venice or Corfu. There's also a Yacht Club — everyone is welcome regardless of sailing ability — which hosts regular regattas with plenty of shoreside activities after the racing.
The development is home to a collection of prime real estate including the opulent Sky Villas which boast stand-out views of the waterfront and velvet-green mountains. You won't have to worry about prying eyes: each of the penthouse properties have private elevator access, spacious sky terraces and enormous infinity pools.
Portonovi is also home to a One&Only resort complete with three different water-side eateries and a Chenot spa offering specially tailored health programs. The luxury hotel brand is selling just ten three- and four-bedroom waterfront villas. The Orjen Villa (named after the highest mountain on the Adriatic coastline) features floor-to-ceiling windows that open onto a private garden, as well as a pool, private sandy beach and jetty.
A dedicated butler service, in-villa personal training and personal nutritionist are among the long list of amenities available for One&Only residents at Portonovi.
Sky Villas from €5.8m (approx. $6.3m) to €6.5m (approx. $7m), One&Only private homes from €9.8m (approx. $10.6m) to €15.2m (approx. $16.5m), portonovi.com
[See also: Montenegro: Europe's Best Kept Romantic Secret]