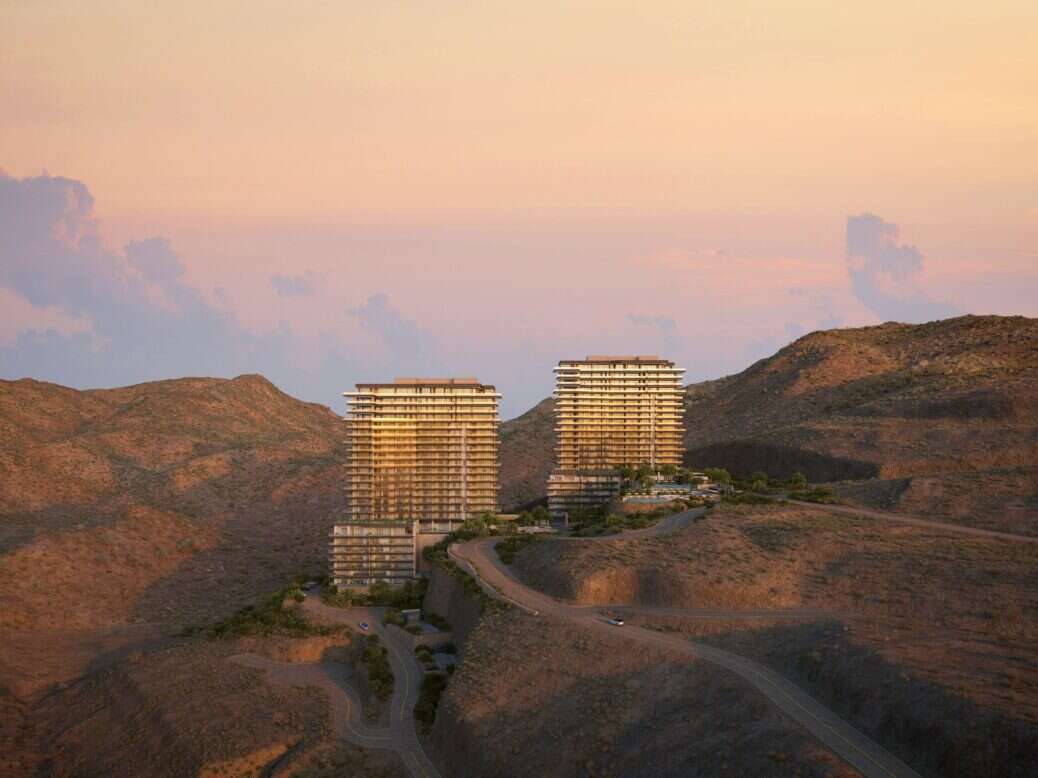 Located right within the desert terrain of the picturesque MacDonald Highlands, and a pleasant half-hour drive from the epicenter of Sin City itself, the Four Seasons Las Vegas Residences are perfect for those seeking a place of their own within Las Vegas without all the signs, sounds, and sirens that have so come to characterize the Nevada city.
Scheduled to begin vertical construction in 2024, and announced to officially open in 2026, this is a good time to invest in Las Vegas property, for sales of luxury new home properties are reported to be booming across the city.
Whether for reasons of work – the residences are close in proximity to the airport – or a desired West Coast homestand, the Four Seasons Las Vegas Residences provide fully serviced living for its owners, particularly useful for those seeking a space they would only reside in part-time.
[See also: What are Branded Residences?]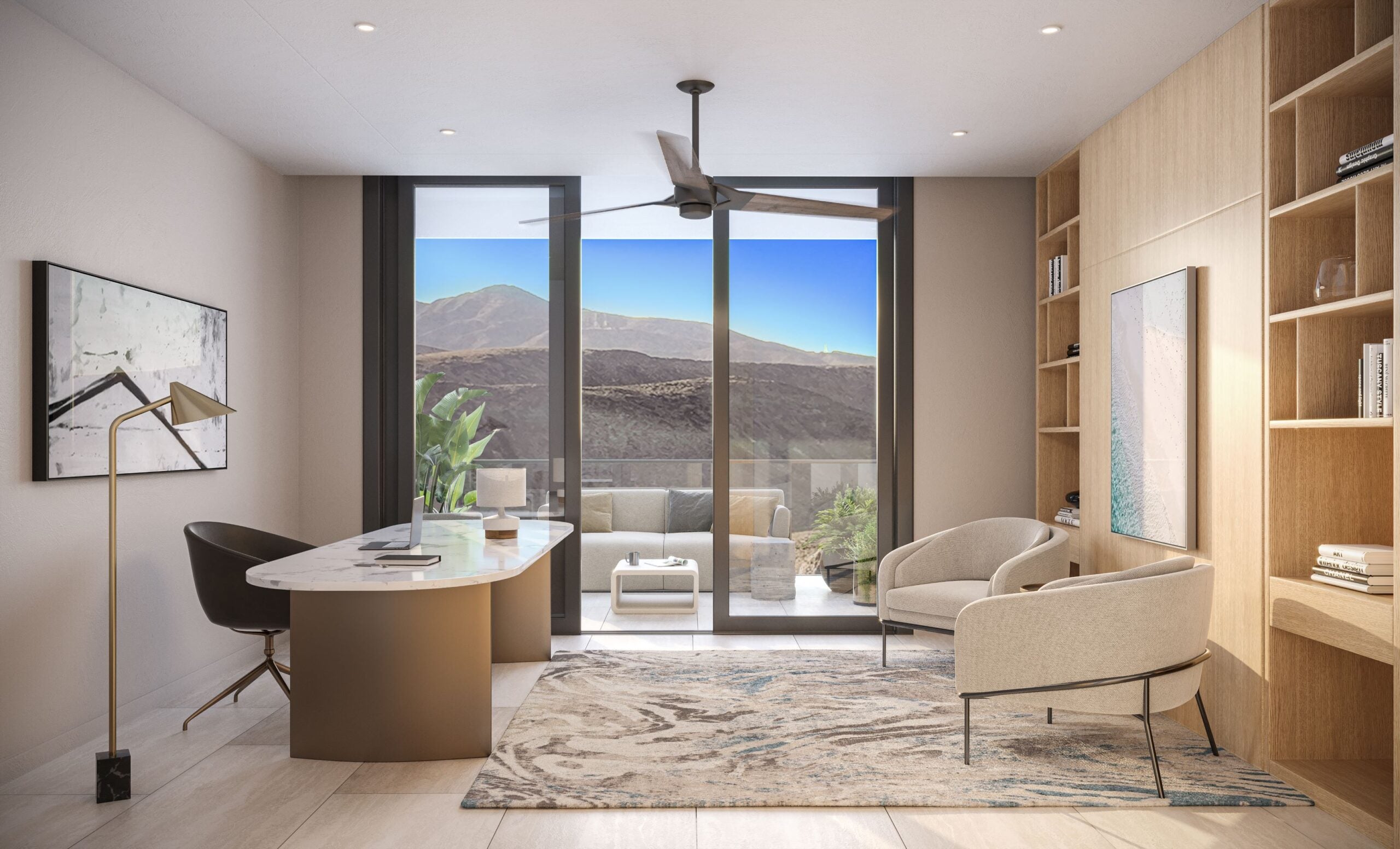 "Las Vegas attracts a diverse range of demographics, from snowbirds and tax-savvy individuals to sports enthusiasts and luxury aficionados," commented executive vice president Craig Eddins.
"With the entertainment industry making a significant mark in the destination and Formula 1's 10-year contract with the city, we anticipate a variety of owners and demographics seeking the advantages of turnkey living and investing in a brand that is a leader in luxury."
Composed of two towers, it is the Residence 1702 in the South Tower that is particularly notable. Featuring three bedrooms and four bathrooms and coming in at 3,365 sq ft of interior space – and 667 sq ft of exterior – the residence has utterly everything one would expect of a Four Seasons property, with sporadic flashes of Vegas lights.
[See also: Waldorf Astoria Las Vegas Unveils Stunning Transformation]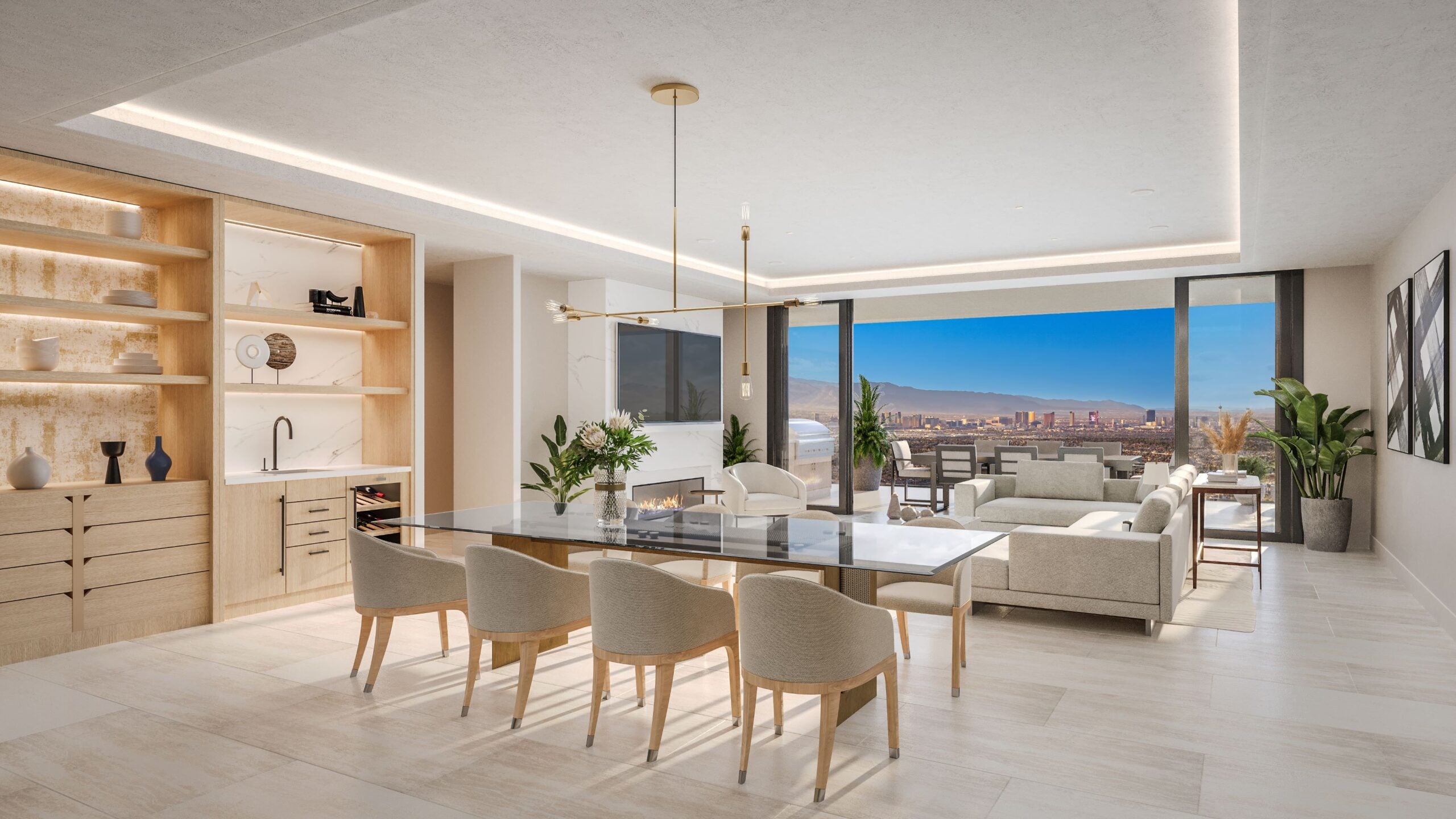 The standout features are the vistas of the Las Vegas Strip throughout the property, accompanied by just as momentous views of the valley and mountains on the other side. Views of Sin City are best accessed through the living spaces and master suite, especially when stepping out onto its patios; the mountains, through the den room's private balcony.
And naturally, there's so much more to this property of the Four Seasons Las Vegas Residences than just its utterly awing landscapes. With other features that include indoor and outdoor dining spaces, a glorious living room, and a wet bar with wine storage – this is Vegas, after all – Residence 1702 is just as wonderful for living in as it is for hosting, no doubt aided by its multiple bedrooms.
[See also: The 11 Best Restaurants in Las Vegas]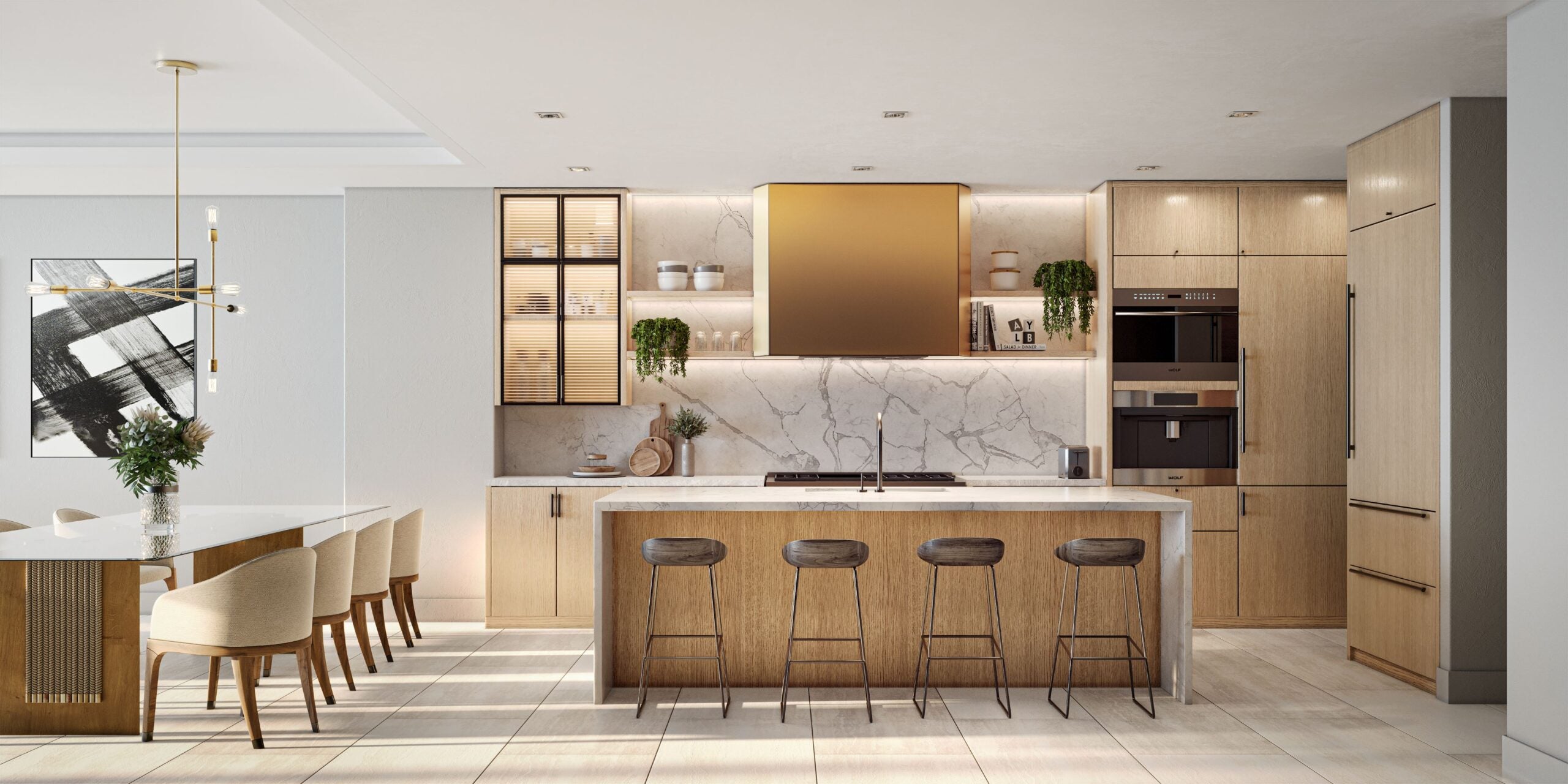 "Owners can also be assured of security and privacy, a privilege not readily available in other real estate developments or communities," Eddins continued.
"Additionally, residents benefit from 24-hour valet and concierge services, ensuring that all their needs are taken care of, allowing them to reclaim valuable time for the enjoyment of their day-to-day lives."
$4,950,000. lasvegasprivateresidences.com
[See also: Enjoy LA's Famous Scenery From This Four Seasons Condo]