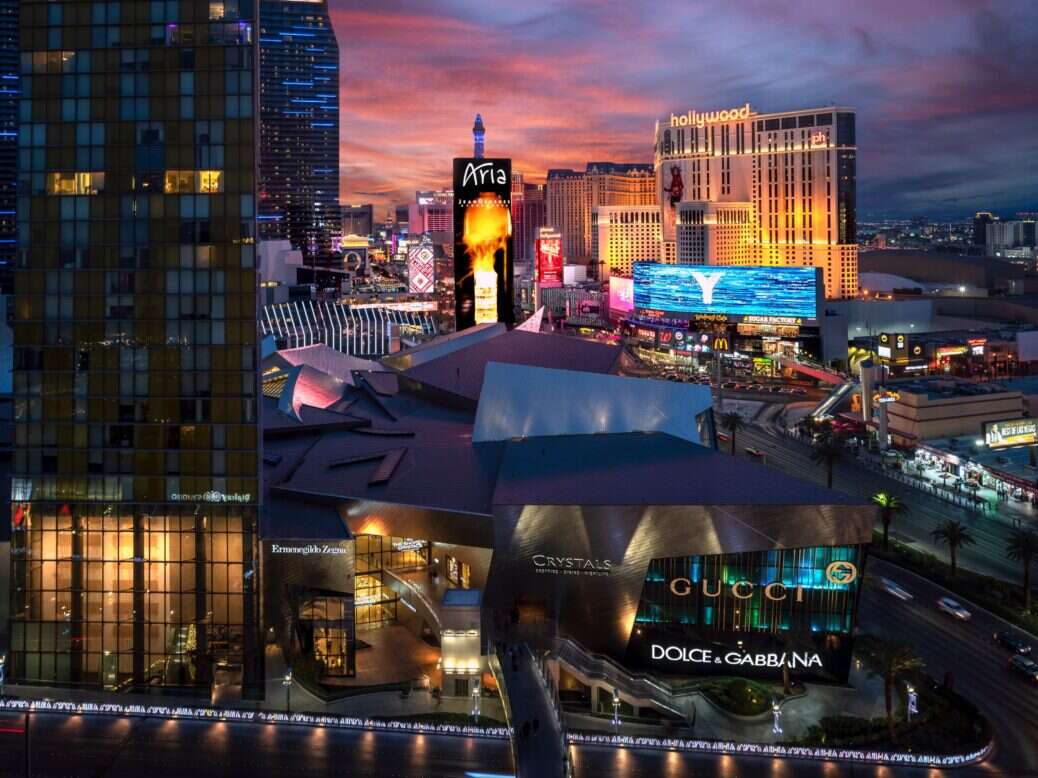 The Waldorf Astoria Las Vegas has announced the completion of the initial phase of its extensive, multimillion-dollar transformation. This marks a significant milestone in the evolution of this non-gaming, non-smoking luxury resort. 
The revamp encompasses a comprehensive redesign of all guest rooms and suites, a makeover of the guest arrival area, and enhancements to the meeting and event spaces. The second phase of the hotel's transformation, by architecture and design firm Rockwell Group, is to commence in Spring 2024.
"We are thrilled to debut the highly anticipated first phase of our property-wide transformation of Waldorf Astoria Las Vegas, further positioning the hotel as a premier, luxury stay of choice while visiting our famed city," said Sebastian Stutz, general manager of Waldorf Astoria Las Vegas. 
[See also: Costa Rica's $7m Sustainable Waldorf Astoria Residence]
[See also: André Aparício Sets the Standard at Waldorf Astoria Cancun]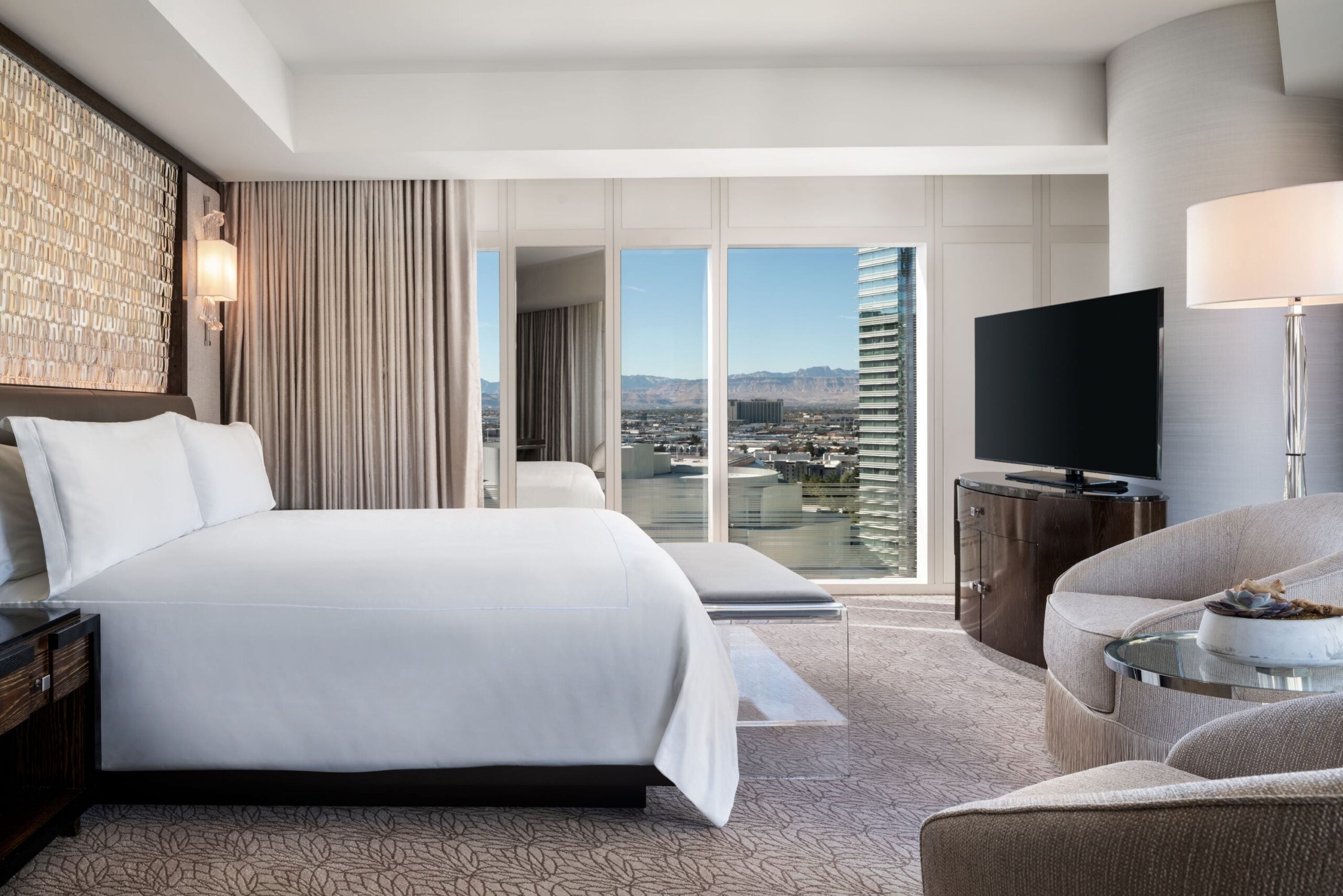 The hotel's lobby and front desk have undergone a complete makeover to enrich guests' arrival experience. Exhibiting an Art Deco theme, the expanded space now showcases over 11,000 sq ft of Italian-imported Calcutta gold, complemented by gold and emerald furniture accents and a bespoke crystal chandelier, creating the atmosphere of luxury that Las Vegas is renowned for.
The newly renovated arrival area, now situated on the ground floor, is decorated with artwork from contemporary Italian artist Angelo Musco and visual artist Casper Faassen, giving the area a fresh and exciting feel. It also features a beautifully landscaped porte-cochere to welcome new and returning guests.
In line with the desert landscape that surrounds the property, the 389 guest rooms have been redesigned with a neutral color palette interspersed with warm tones to create a welcoming ambiance. Floor-to-ceiling windows offer guests panoramic views of the city. 
[See also: First Look at Chicago Waldorf Astoria's Major Renovation]

[See also: The Smoked Negroni by Hilton Lake Como]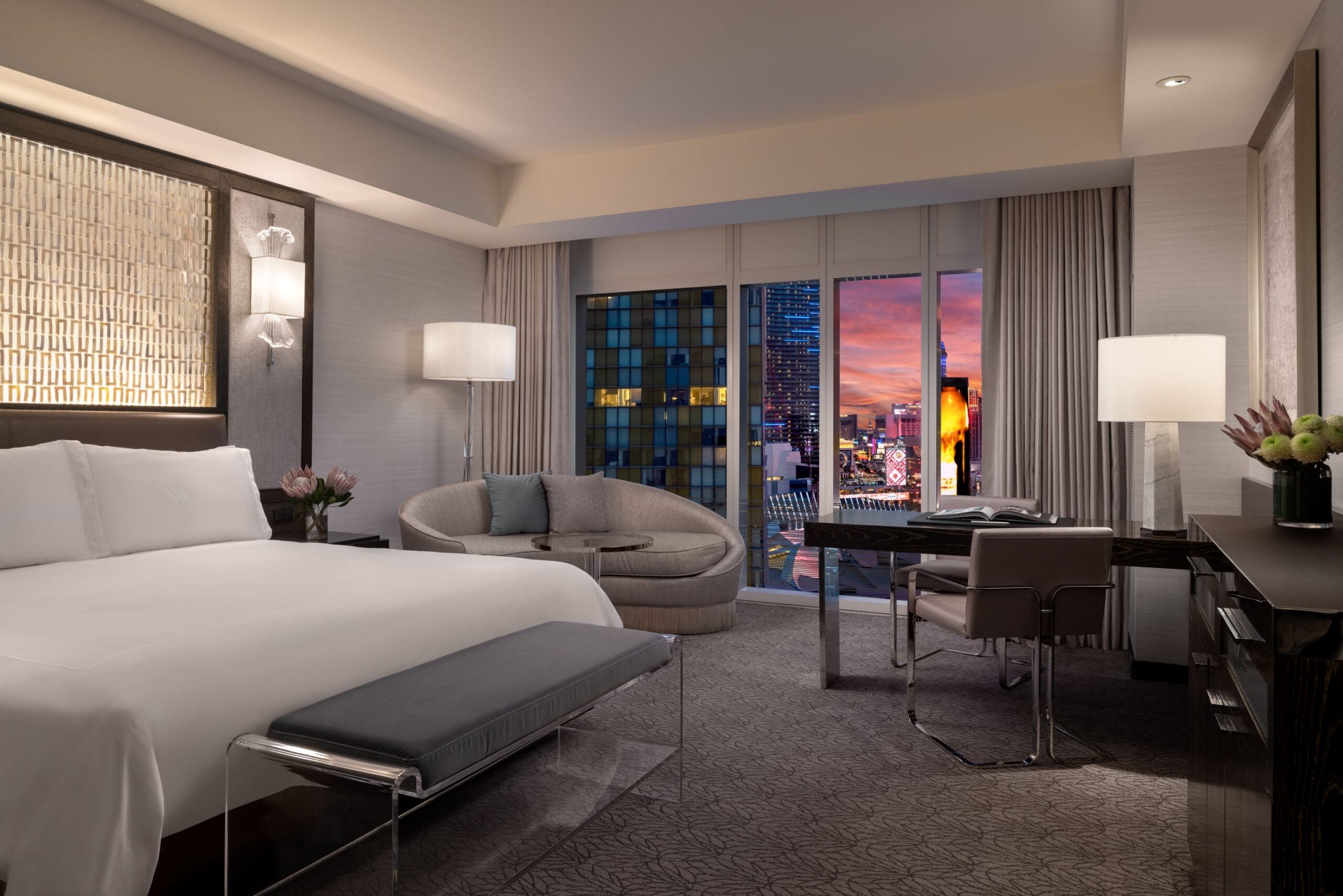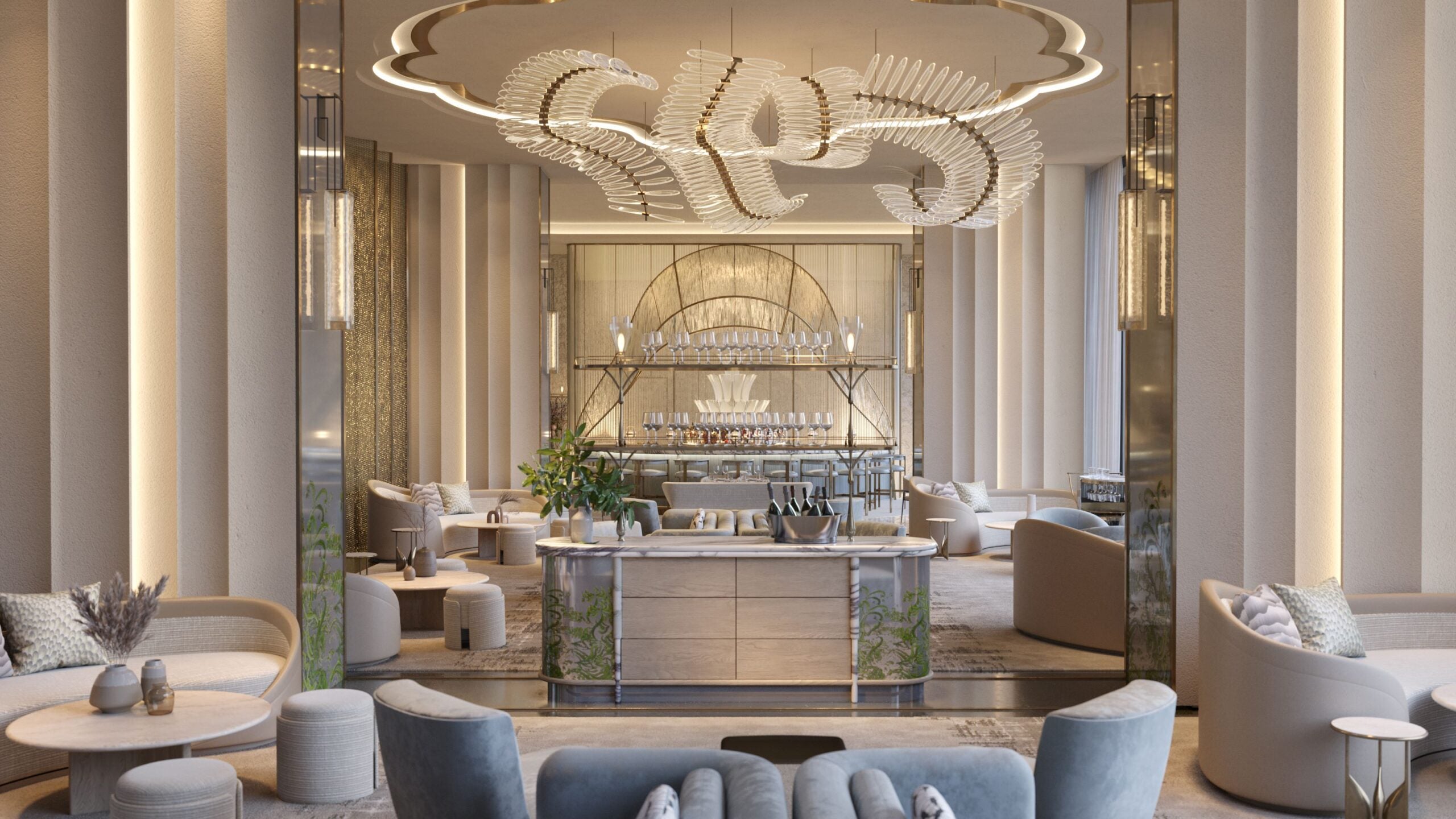 The 84 suites exude a residential feel with updated wall coverings, contemporary furniture, and jewel-toned accents that echo the glamor of Sin City. 
The hotel's fourteen meeting and event spaces have been refreshed with new carpets and wall coverings that feature a desert motif, mirroring the hotel's stunning surroundings. 
The second phase of developments will introduce Peacock Alley on the 23rd floor. This luxurious tea lounge and innovative bar concept will serve international tea infusions and creative craft cocktails against the background of sparkling Las Vegas Boulevard. 
[See also: The 6 Best Spas in Las Vegas]
[See also: The 11 Best Restaurants in Las Vegas]
[See also: Waldorf Astoria Beverly Hills Launches Bespoke New Experiences]