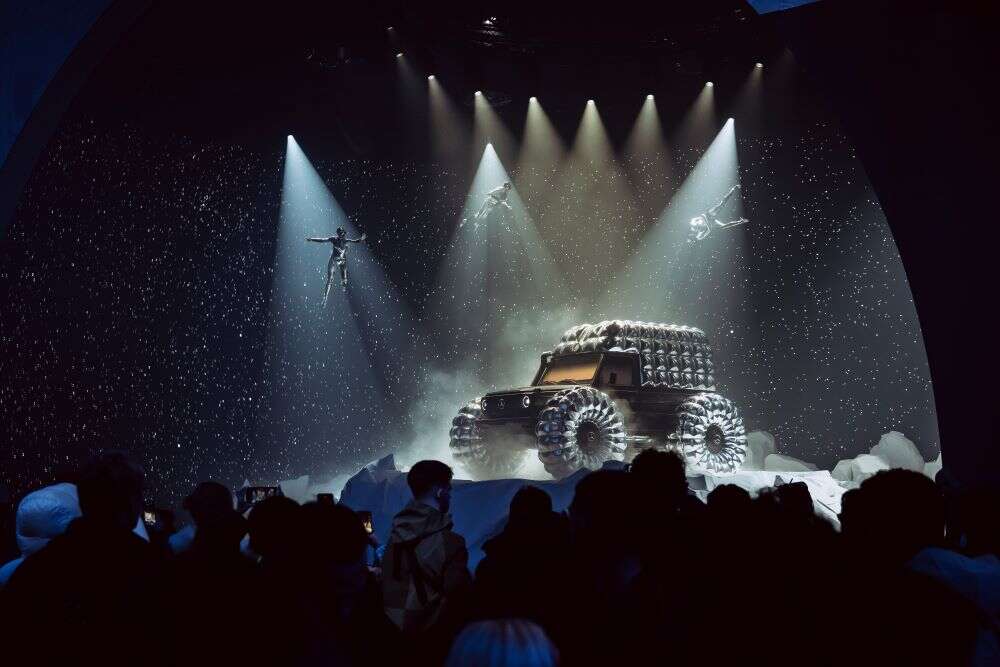 Moncler and Mercedes-Benz have launched a new collaboration, the first between the two luxury powerhouses. The launch took place at Moncler's highly anticipated "The Art of Genius" live show during London Fashion Week.
The collaboration, which is Moncler's first partnership with an automotive company, highlights the Italian luxury fashion company's ambition beyond the puffer jackets and elegant skiwear Moncler is known for across the world.
Similarly, the collaboration displays the growing diversification of Mercedes-Benz in its expansion into the fashion world.
[See also: Milan Style: Where to be Seen in Italy's Fashion Capital]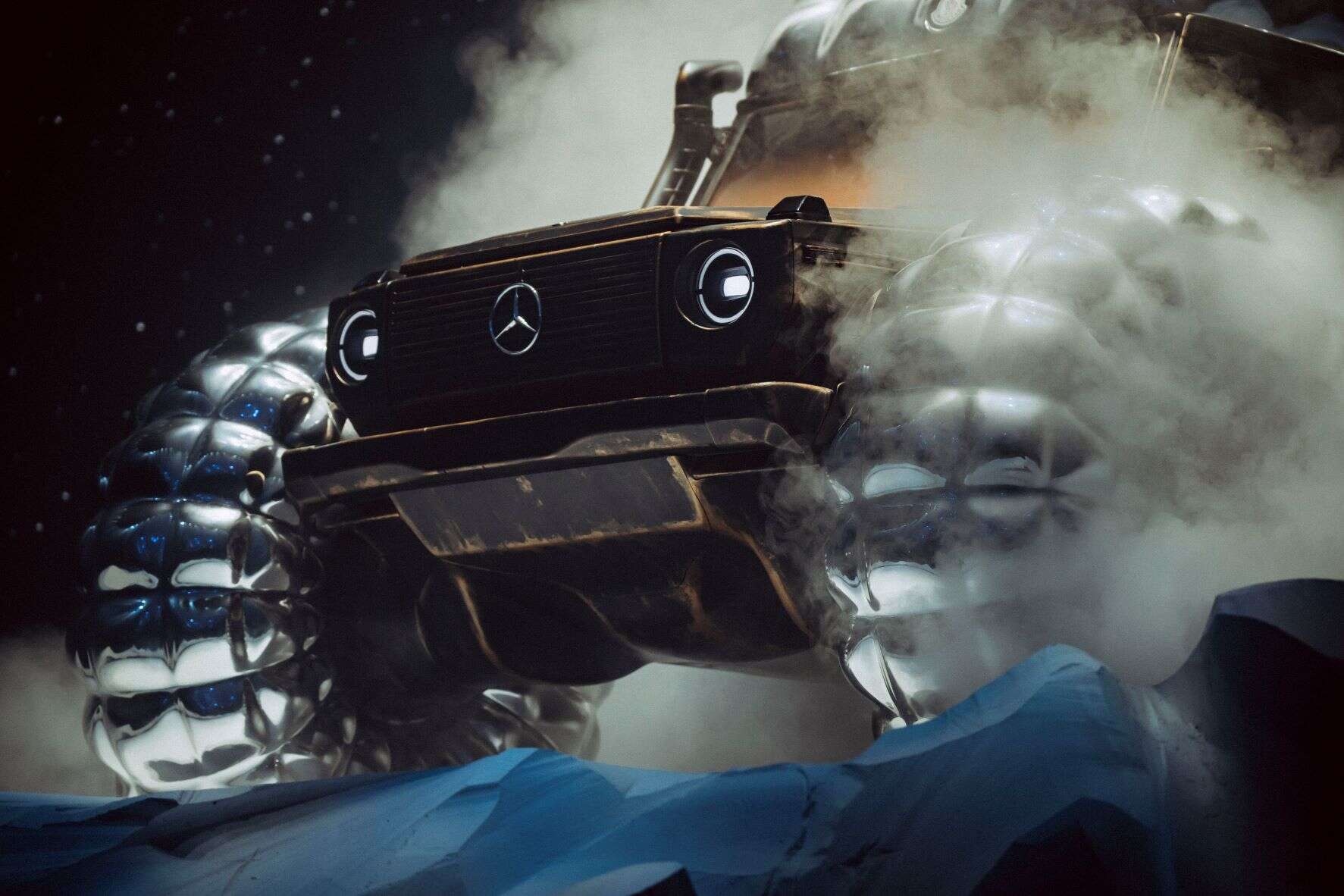 Previously, Mercedes-Benz had collaborated with Virgil Abloh over a limited-edition car and clothing collection inspired by Abloh's Off-White brand. Named Project Maybach, it debuted at Art Basel Miami Beach at the Rubell Museum, after the visionary's death in 2021.
Other recent collaborations within the creative industry include a clothing line with streetwear brand Palace, and a streetwear line stocked at high street brand Pacsun with A$AP Rocky's brand AWGE.
Created exclusively for the collaboration, Mercedes-Benz unveiled a unique art piece created by Gordon Wagener, chief design officer at Mercedes-Benz Group AG. Wagener has headed the company's design team since 2008 and became chief design officer in 2016.
The Project Mondo G is a piece of art that fuses the iconic frame of the G-Class car with Moncler's trademark puffer jacket design, in a glorious contrast between the two styles: the angles and strict lines of the G-Class, and the soft silhouettes of the Moncler fabrics.
[See also: Louis Vuitton Joins Forces With Yayoi Kusama for New Collection]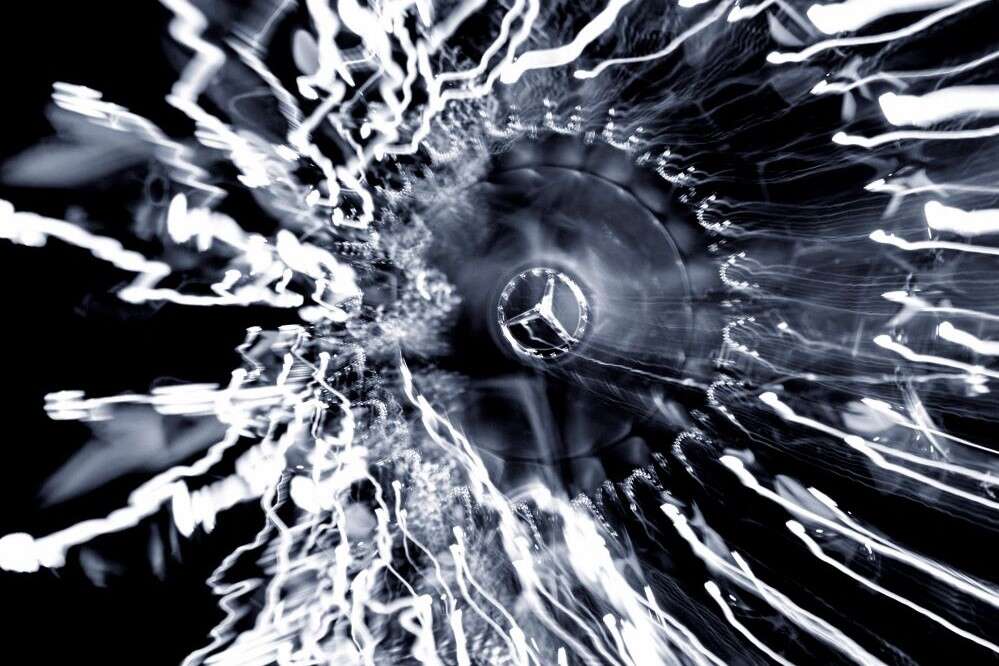 "The Art of Genius" took place on February 20th at the newly regenerated Olympia London. The event was one of the highlights of a busy London Fashion Week, especially for Moncler; another collaboration the brand presented is with Roc Nation. A bastion of the music industry, three of the partners included in the lineup are Jay-Z, Alicia Keys and Pharrell Williams.
Other names that presented at Moncler's London Fashion Week launch include Adidas Originals, Crocs design Salehe Bembury, and Palm Angels, the streetwear brand founded by former art director of Moncler, Francesco Ragazzi.
[See also: David Hockney to Open Immersive Exhibition in London]