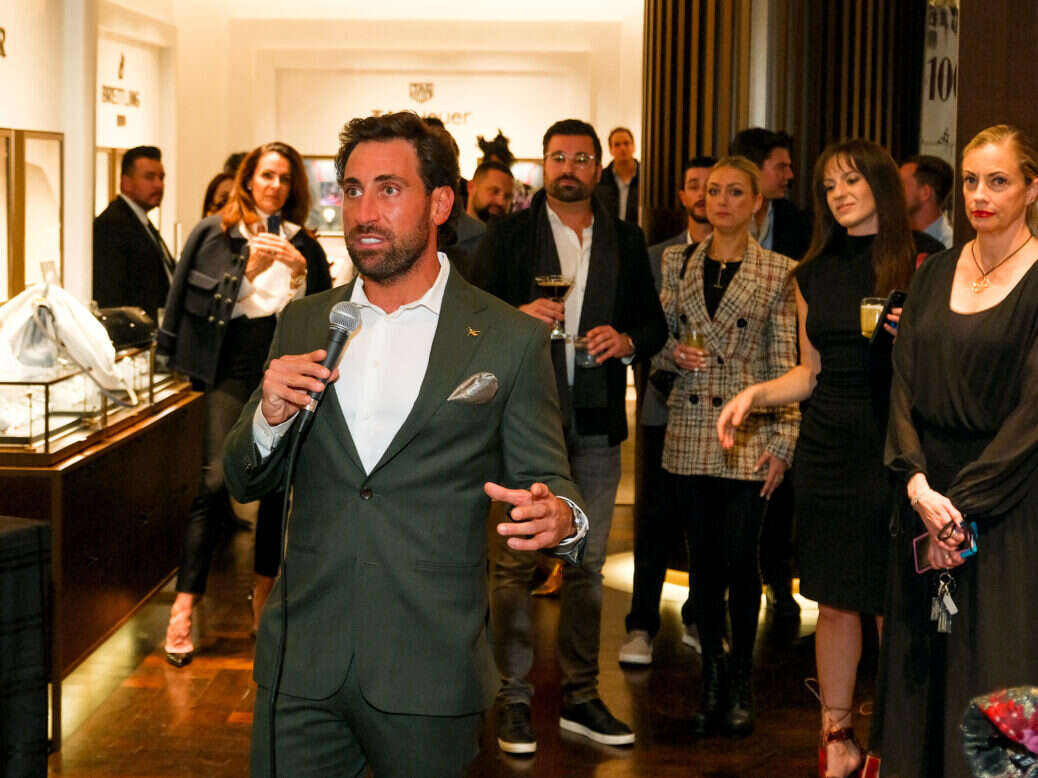 Elite Traveler hosted an exclusive cocktail party to celebrate the launch of its Fall issue at Bucherer 1888 TimeMachine, where over 150 guests enjoyed privileged access to one of the most extensive watch collections in New York.
Following a brief introduction by Bucherer CMO Carina Ertl, Elite Traveler's senior vice president of lifestyle, Corey Zaretsky, began proceedings by detailing some of the best features from the Fall issue and lending insight into the publication's exciting plans for the future. You can get an overview of these plans by viewing our latest Media Kit here.
The iconic boutique, which opened in 2019, was an apt venue as the Fall issue featured our annual Top Watches list. Now in its sixth year, the list was once again curated by the industry-leading journalist Roberta Naas. Featuring 40 timepieces from 40 different brands, Top Watches provides an extensive overview of today's watchmaking world.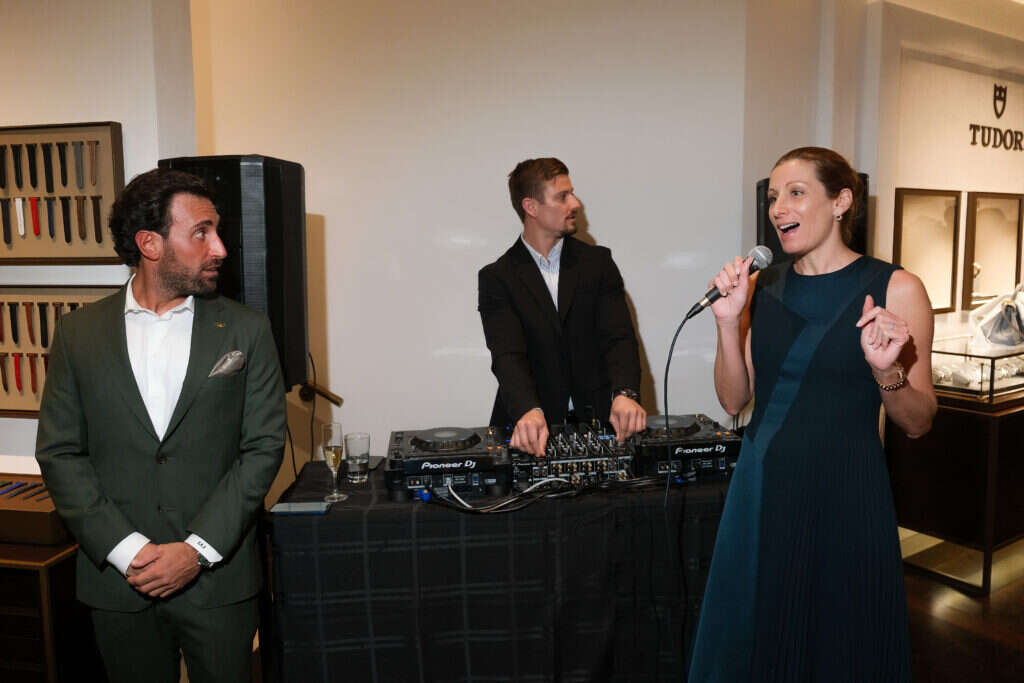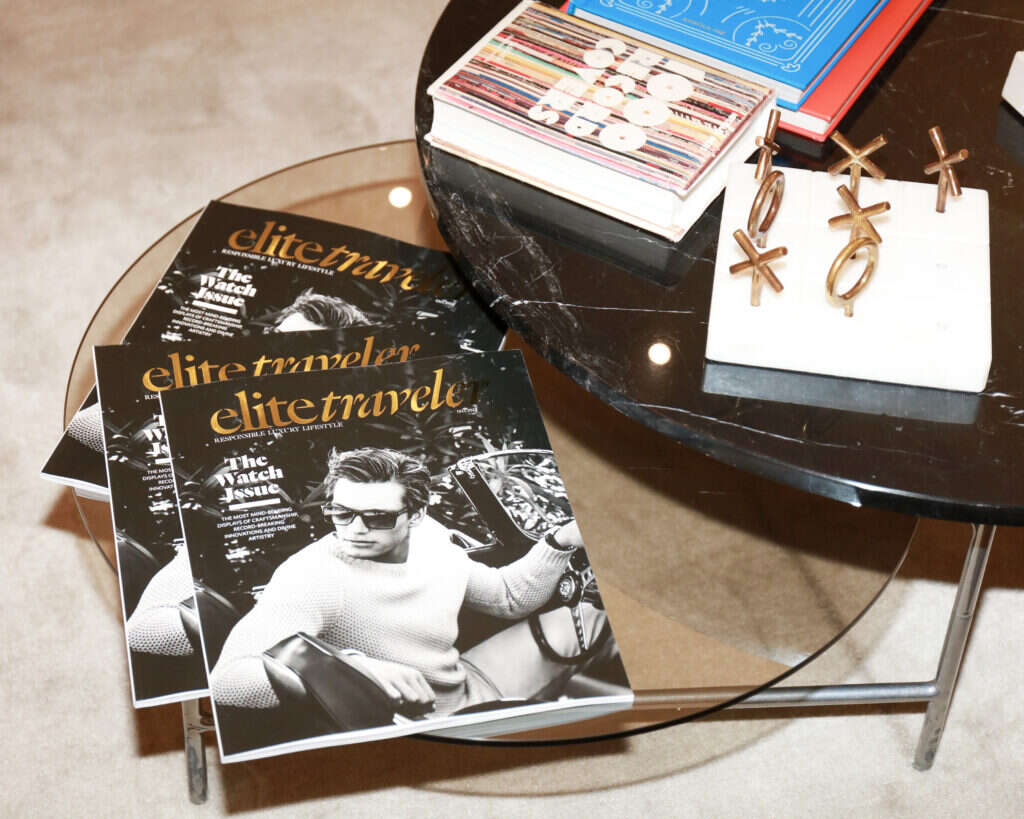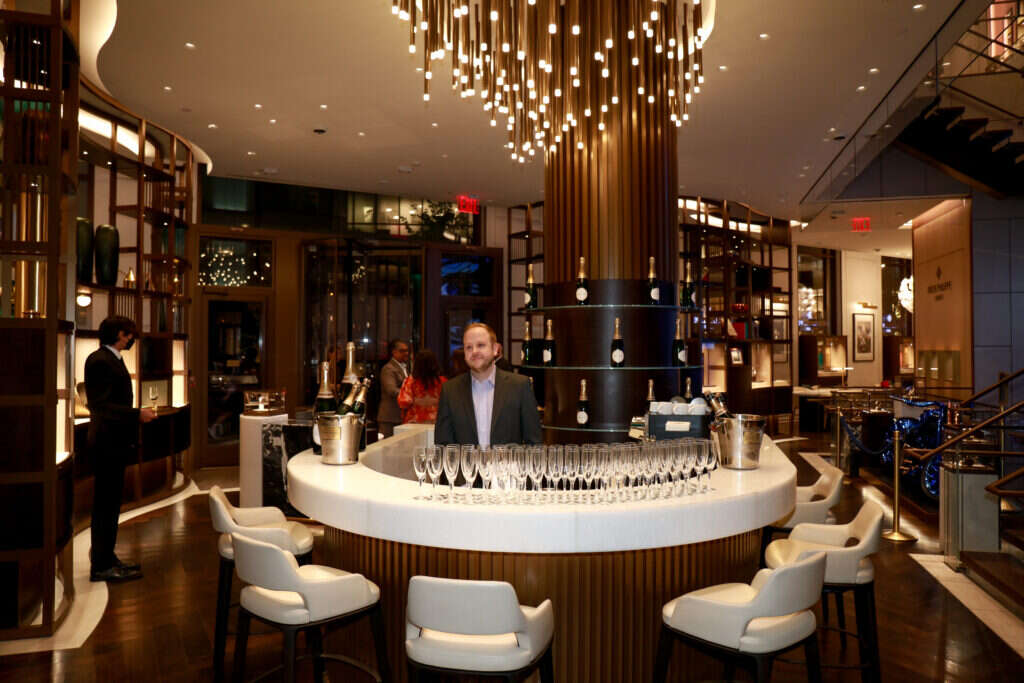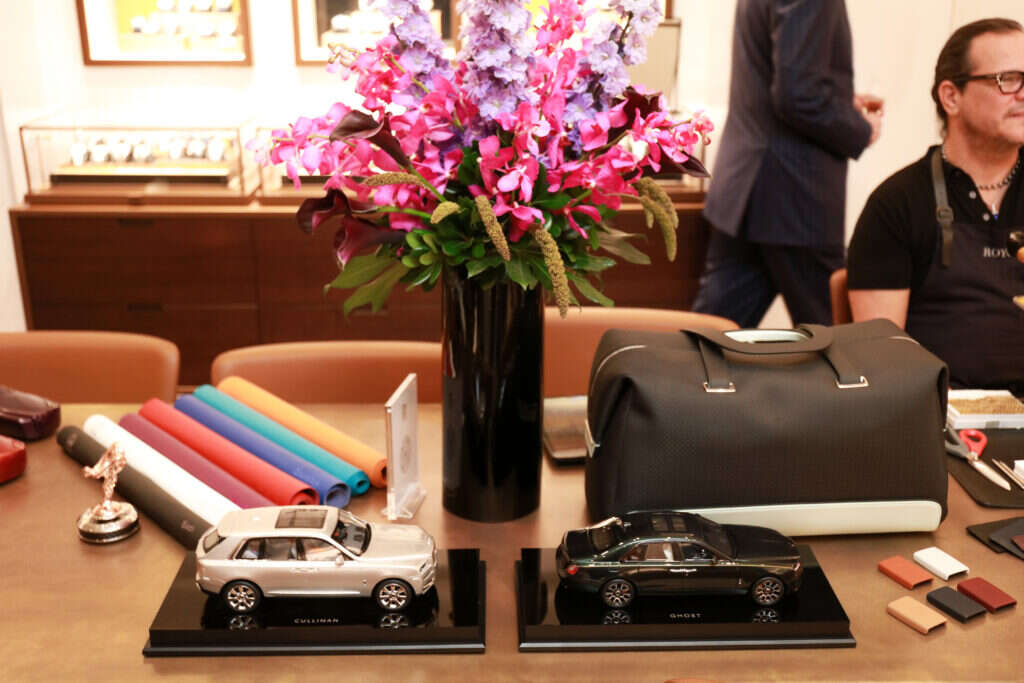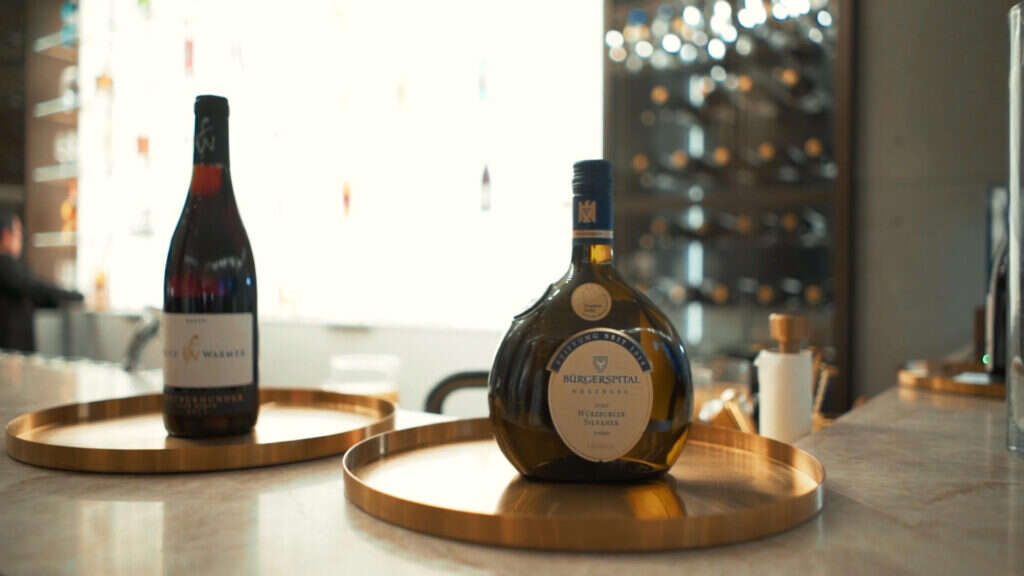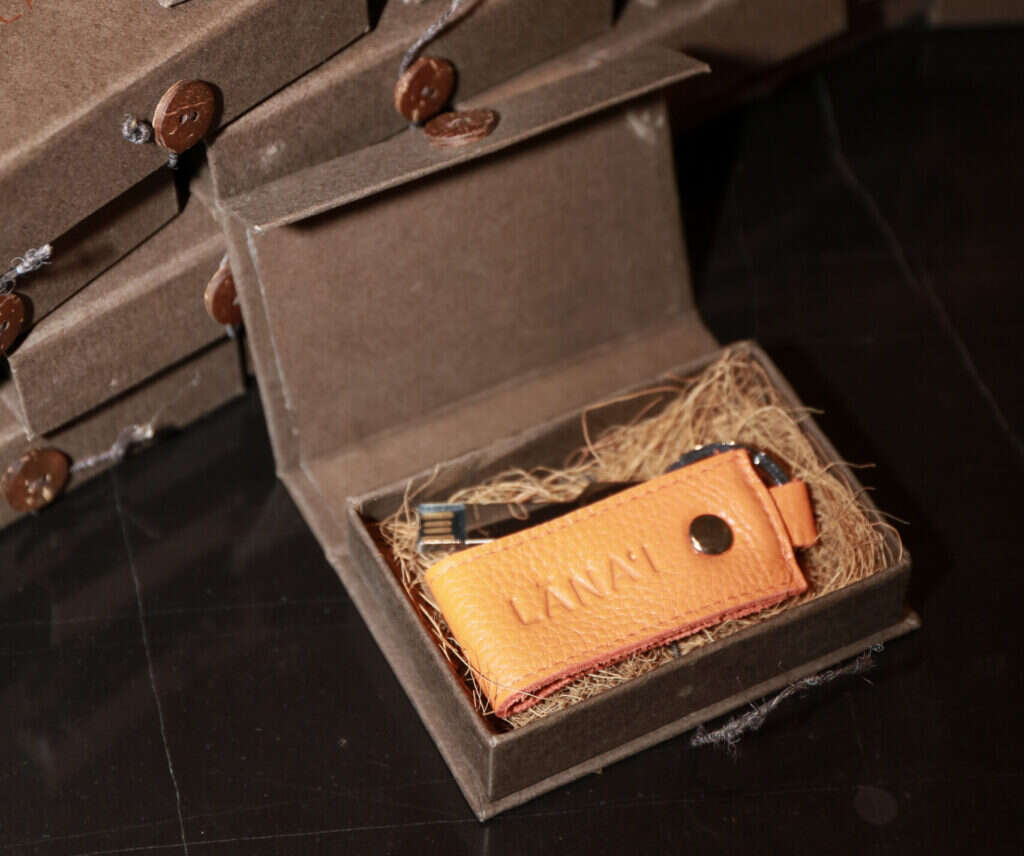 Boasting an incredible array of new and certified pre-owned watches and jewelry, guests were able to try on and purchase a Top Watch of their own from TimeMachine's curated collection.
Elite Traveler chose a Hawaiian theme for the evening in honor of destination partners Four Seasons Lanai and Sensei Lanai, A Four Seasons Resort with specialty cocktails sourced from the two resorts' menus.
Guests also enjoyed drinks from partners Champagne Laurent-Perrier, Casa Del Sol Tequila, Wunderwein, Glenmorangie, Belvedere and D'Usse Cognac while canapes were provided by Testino Events.
Rolls-Royce Motor Cars headlined the event by treating attendees to personalized leather card holders that matched the quality of the car brand's stunning interiors.
To top off an unforgettable evening, guests were presented with gift bags as they departed. These bags contained luxurious items from partnering brands including Je tIt, Glashutte Original, Moroccanoil and Quintessentially.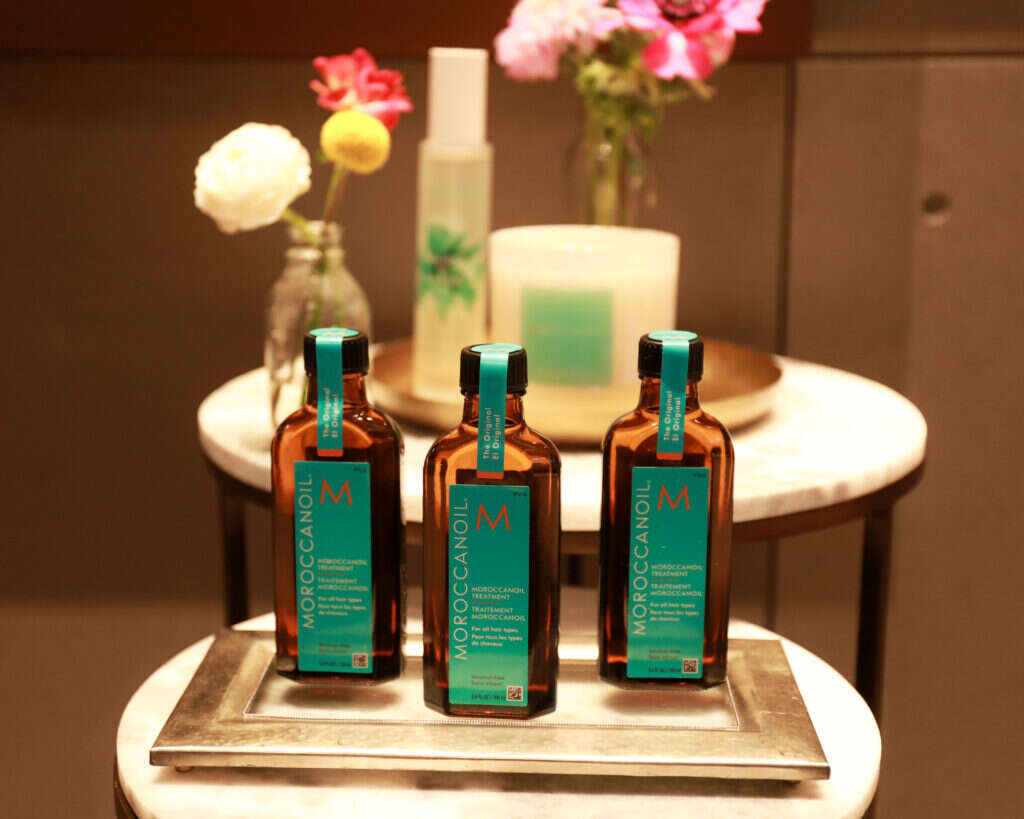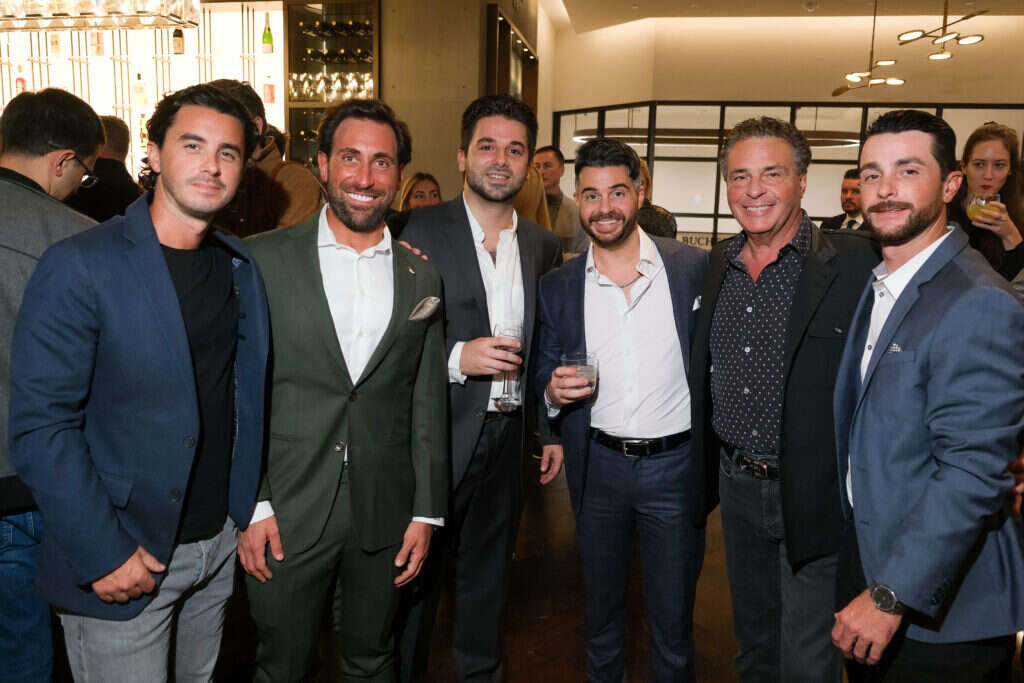 Click here to read all the incredible content from the Elite Traveler Fall issue