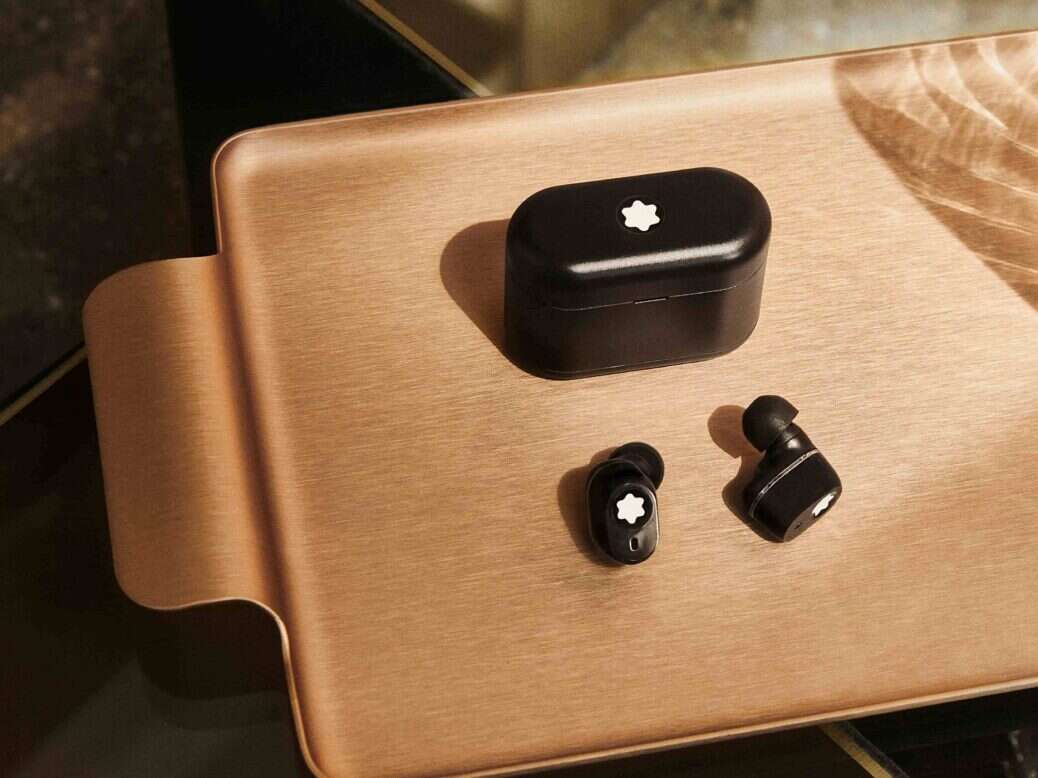 The esteemed German luxury house, Montblanc, continues to enter the world of technology with the release of its first-ever in-ear headphones, MTB 03.
These days, headphones are a must. Whether commuting to work, jet-setting around the world, or relaxing by the fire to read a book, noise-canceling earphones block out the background noise and transport you to a world of serenity. Tech giants have been making these devices for years, but they are all lacking in the same department: luxury.
With the MTB 03's, Montblanc is providing a high-quality, premium solution to everyday audio needs. Positioned in an entirely different universe to the grubby set of AirPods that are likely collecting dust at the bottom of your bag, the MTB 03's utilize premium materials and the design language of a Maison that has been kitting out CEO's and world leaders for over 100 years.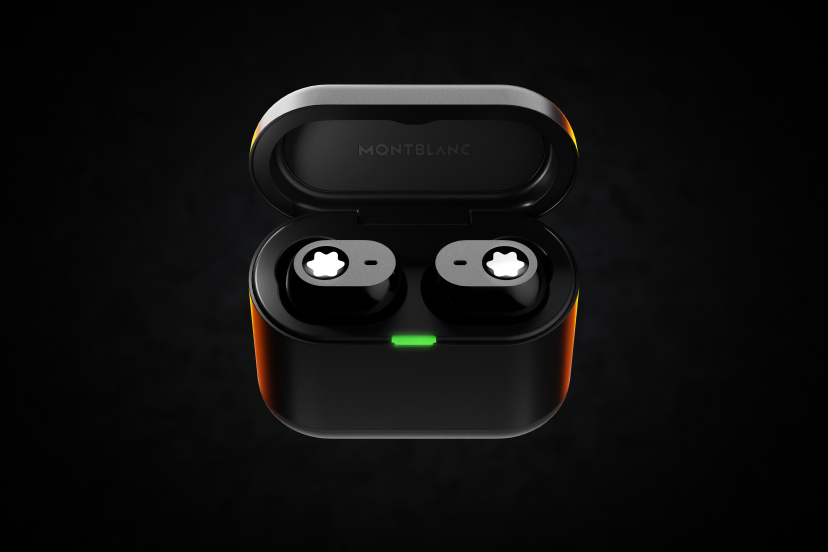 Inspired by the iconic Montblanc Meisterstück, the MTB 03's are constructed from a deep black light-weight resin which harks back to the classic understated nature of that celebrated writing instrument. This is stealth wealth for your ears. Those in the know will spot them straight away, aided by the classic Montblanc emblem which decorates each earphone, everyone else is none the wiser.
Built to survive daily use, the active noise canceling includes a live mode for audio pass-through, ensuring you can hear the outside world when you need to. While IPX 4 water resistance means the MTB 03's can more than cope if you get caught out in the rain.
The charging case continues the luxury nature of the device. Made from sturdy, black-coated aluminum and emblazoned with the Montblanc wordmark, the MTB 03's can be slipped away into a pocket, or sit proudly on a desk. Wireless charging functionality means the battery is always an afterthought, even so, the case holds an additional 12 hours of charge for the buds.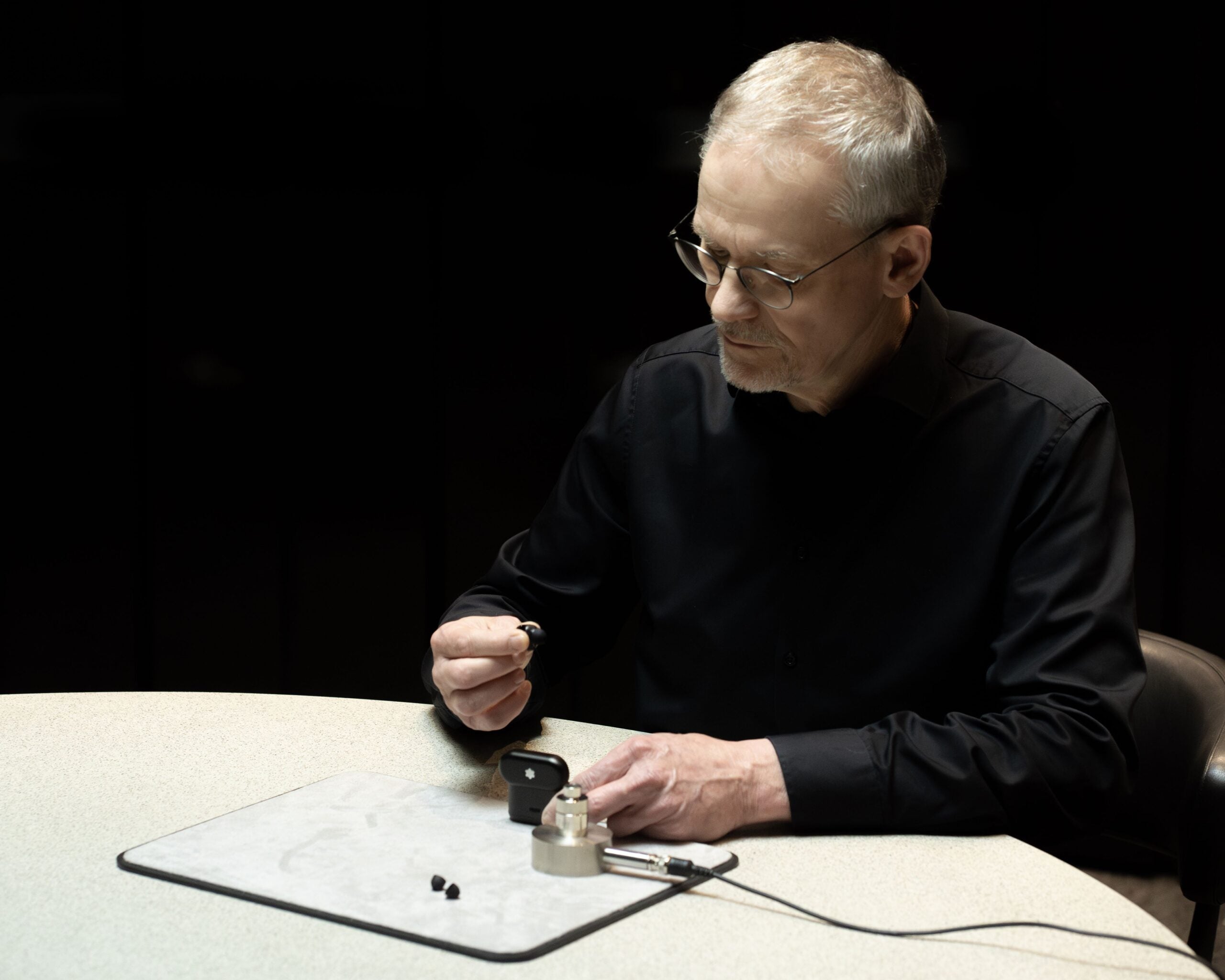 Everyone wants their headphones to look good, but at the luxury end of the spectrum, sound quality is just as important. The man Montblanc charged with this vital task was Axel Grell. Relatively unknown outside the scope of major audiophiles, Grell built his reputation over three decades at Sennheiser creating some of the finest-sounding price-no-object headphones in the business.
Grell was brought on to this project to fine-tune the premium hardware components to an elevated level. The MTB 03's features a balanced clear tuning, specifically designed to resonate with the tastes of the Montblanc audience. This tuning is referred to as the Mont Blanc Sound Signature.
"Headphones have become such an essential part of our daily endeavors and digital routines, we wanted to create a high-performance solution that used premium materials to ensure a subtle yet elegant statement of quality, with a design that was uniquely Montblanc," says Dr. Felix Obschonka, Montblanc's director of new technologies. "Just as everyone's handwriting is different, so is everyone's hearing, requiring the level of customization that Montblanc Sound Signature can offer for an optimal experience."
The Montblanc MTB 03 in-ear headphones are available online priced at $395