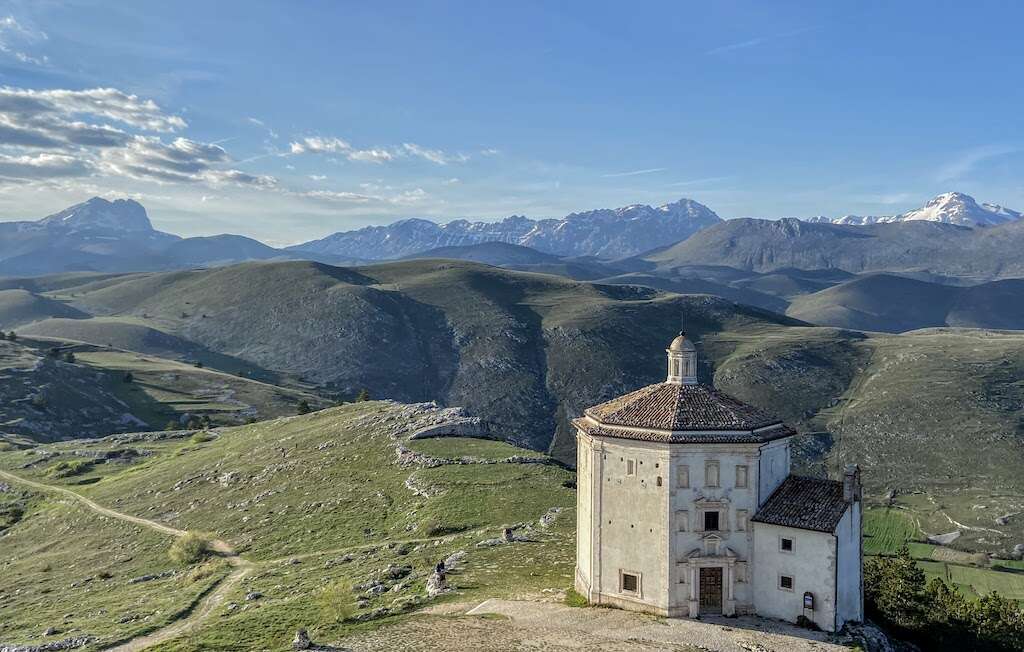 The Slow Cyclist, an expert in guided cycling and walking vacations for small groups, has quite the origin story. Founded by Oli Broom when, spurred on by dissatisfaction with his London job, he hopped on his bike and cycled 12,740 miles to Australia for the Ashes cricket series. His journey took 412 days.
Broom then wrote a book detailing his epic journey, and went on to spend two years living and working in Rwanda, where he spent a wealth of time exploring the country by bike. So, biking and community are the very fabric of The Slow Cyclist, as the crafted itineraries support the local businesses of the destinations to which they travel — in fact, a 1% donation to local causes is included in the price of every trip.
The idea is that, by slowing down, you can truly absorb the destination and experience it in a more intimate way. One of the organization's newest itineraries is a food-centric voyage through Abruzzo, Italy, exploring the highest mountains outside of the Alps at Gran Sasso and Majella national parks by e-bike and on foot.
With a group of up to 12 fellow cycling enthusiasts, you'll cycle around 30 miles a day through quiet back roads, meadows and paths, and walk no more than three hours a day. Cyclists will pass through — and stay in — medieval stone villages such as Santo Stefano, Rocca Calascio and Castel del Monte before connecting with the verdant Majella National Park.
From $3,600 per person. Contact James Frickey, guest reservations, james@theslowcyclist.co.uk, +44 207 060 4487, theslowcyclist.co.uk