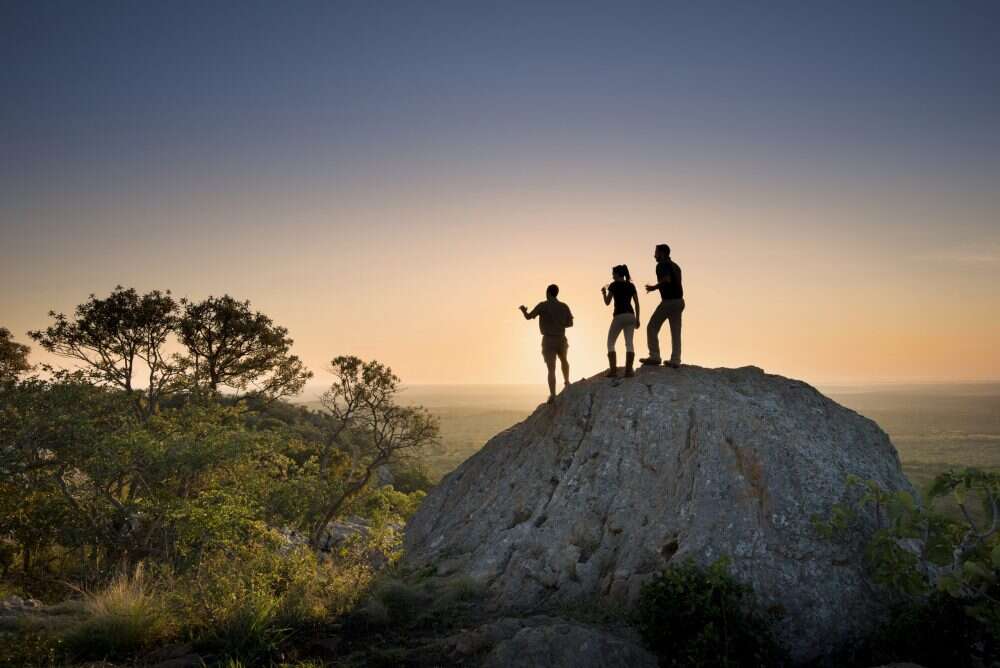 The andBeyond Phinda Private Game Reserve (Phinda is a Zulu word meaning 'repeat') is found in KwaZulu-Natal, South Africa between the Mkuze Game Reserve and the Greater St Lucia Wetland Park. In the KwaZulu-Natal province, pangolins used to roam freely but have been locally extinct for decades. These native African mammals are covered in keratin scales, which are highly valuable to poachers; they are the most trafficked mammal in the world. Small, private groups at Phinda can contribute to conservation efforts by getting better acquainted with the prehistoric-like animals.
[See also: andBeyond: Celebrating 30 years of Sustainable Luxury Travel]
Join researchers from the conservation team to locate the timid creatures that have been reintroduced into the reserve. You'll assist in replacing the pangolins' UHF tags, download crucial research data, observe each animal's behavior and witness the researcher give the animals a health check. All funds raised from this experience will go to the project for the purchase of tags, equipment, veterinary costs and the care of all the reserve's pangolins.
Best for: Conservation enthusiasts
From $590 per night. Contact Eric Buthelezi, general manager, +27 118 094 300, andbeyond.com