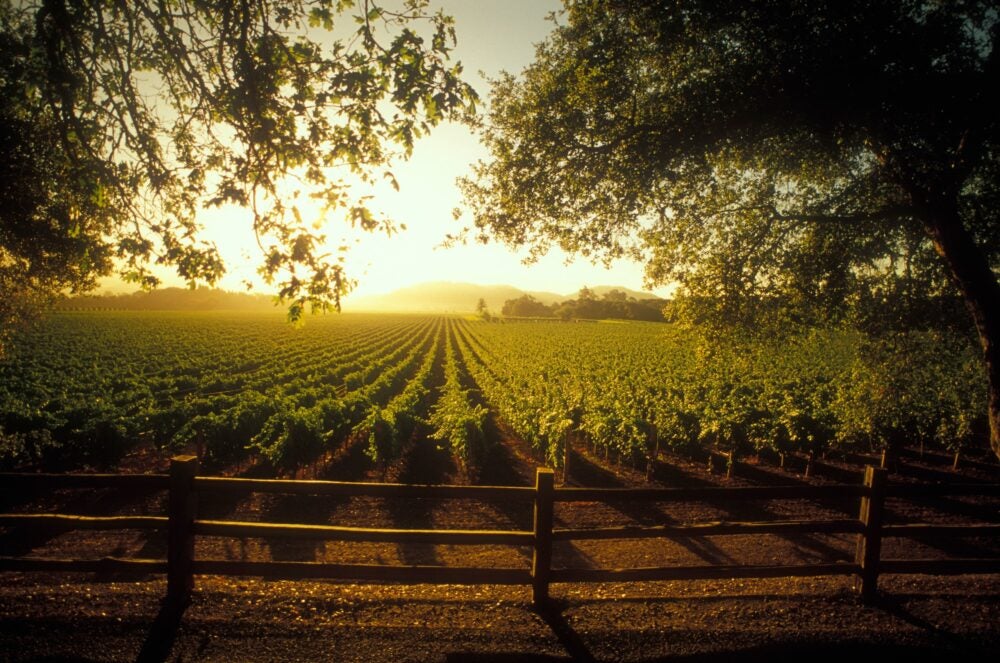 Wellness is important. And under that umbrella comes the need to indulge in some of life's loveliest luxuries, like a good, full glass of wine. This itinerary from multi-destination maestro TCS World Travel ticks the wine and the wellness box. Board a small private jet with 10 other like-minded guests and visit three destinations over the course of 11 days.
Starting off in Oregon, where Willamette Valley is home to over 19,000 acres and some 500 wineries, you'll meet your fellow travelers for a private winemaker dinner at a traditional winery. Next, you'll head to The Spa at Sensei Lanai, A Four Seasons Resort in Hawaii—a veritable mecca for wellness enthusiasts, where a private consultation and personalized itinerary await. Think: spa treatments, fitness classes and outdoor activities like sunset cruises or a round of golf.
But it wouldn't be a wine-centric itinerary without a visit to the famous Napa Valley. Journey on to Four Seasons Resorts and Residences Napa—despite having just opened in late 2021, the hotel (which is set within a world-class working vineyard) is already considered the place to stay in the region. You'll have access to a number of renowned wineries and restaurants where you can attend a tasting of local olive oils, or a wine-making class where you blend your own.
Be sure to visit the Calistoga Hot Springs, a geothermal hot spring nestled at the foot of Mount St Helena. A number of additional activities await at each destination, too, such as hot air balloon rides over the vineyards.
From $59,000 per person. Contact Tracy Stevens, luxury travel consultant, info@tcsworldtravel.com, +1 844 663 3225, tcsworldtravel.com