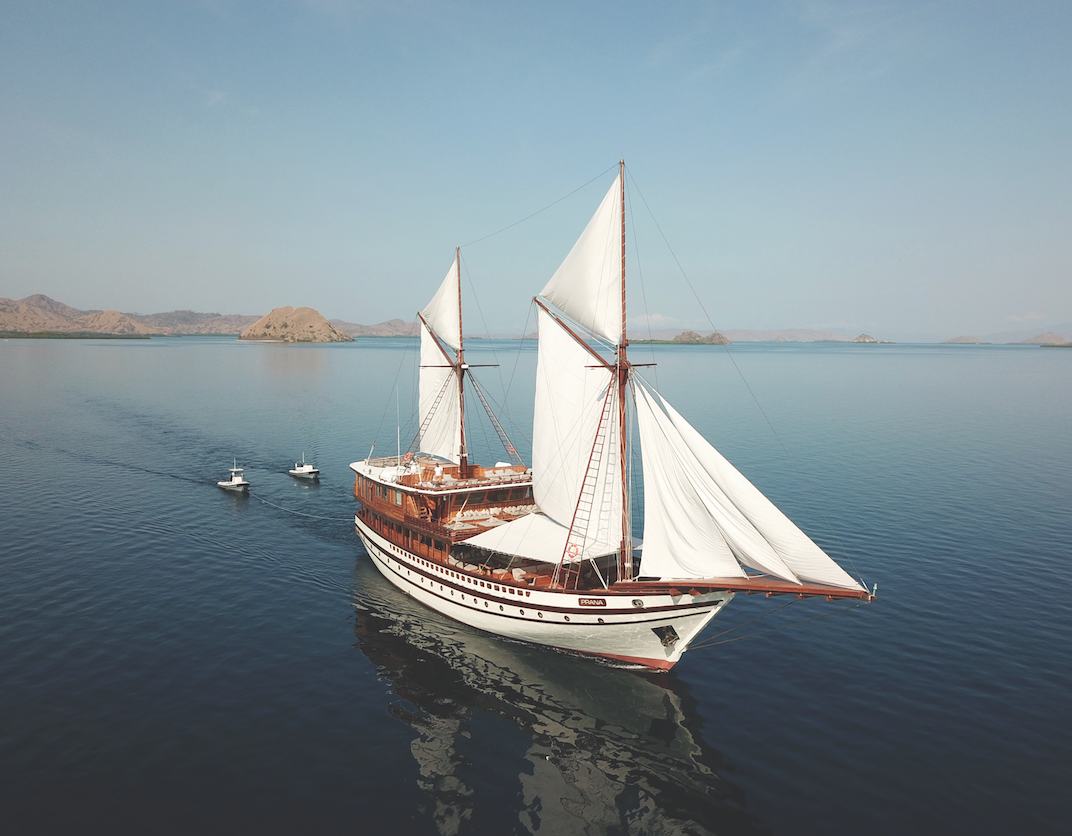 Off the tip of Bird's Head Peninsula, West Papua, over 1,500 wild, forested islands and cays sit amid cerulean waters home to coral reefs rich in marine life. This beguiling region is so isolated that exploration is limited to sailing yachts and the new phinisi Prana by Atzaró is one of the most luxurious on the water.
Snorkel over volcanic vents
The ship's crew includes a dive instructor to guide you through its most bewitching reefs — Cape Kri's cornucopia of sea creatures includes Wobbegong sharks, pygmy seahorses and barracudas.
As the wind catches the sails, cross the equator with giant manta rays, snorkel over volcanic vents, explore wild coastlines by kayak, or paddleboard across deserted lagoons. Back on board, unwind in the Anne Semonin spa, join top-deck yoga classes and indulge in fine fusion cuisine under the stars.
Prana charter from $14,000 per night. Contact Vicente Guasch, sales director, info@pranabyatzaro.com, +34 971 188 894, pranabyatzaro.com
Find out more about this experience in our Elite Review.