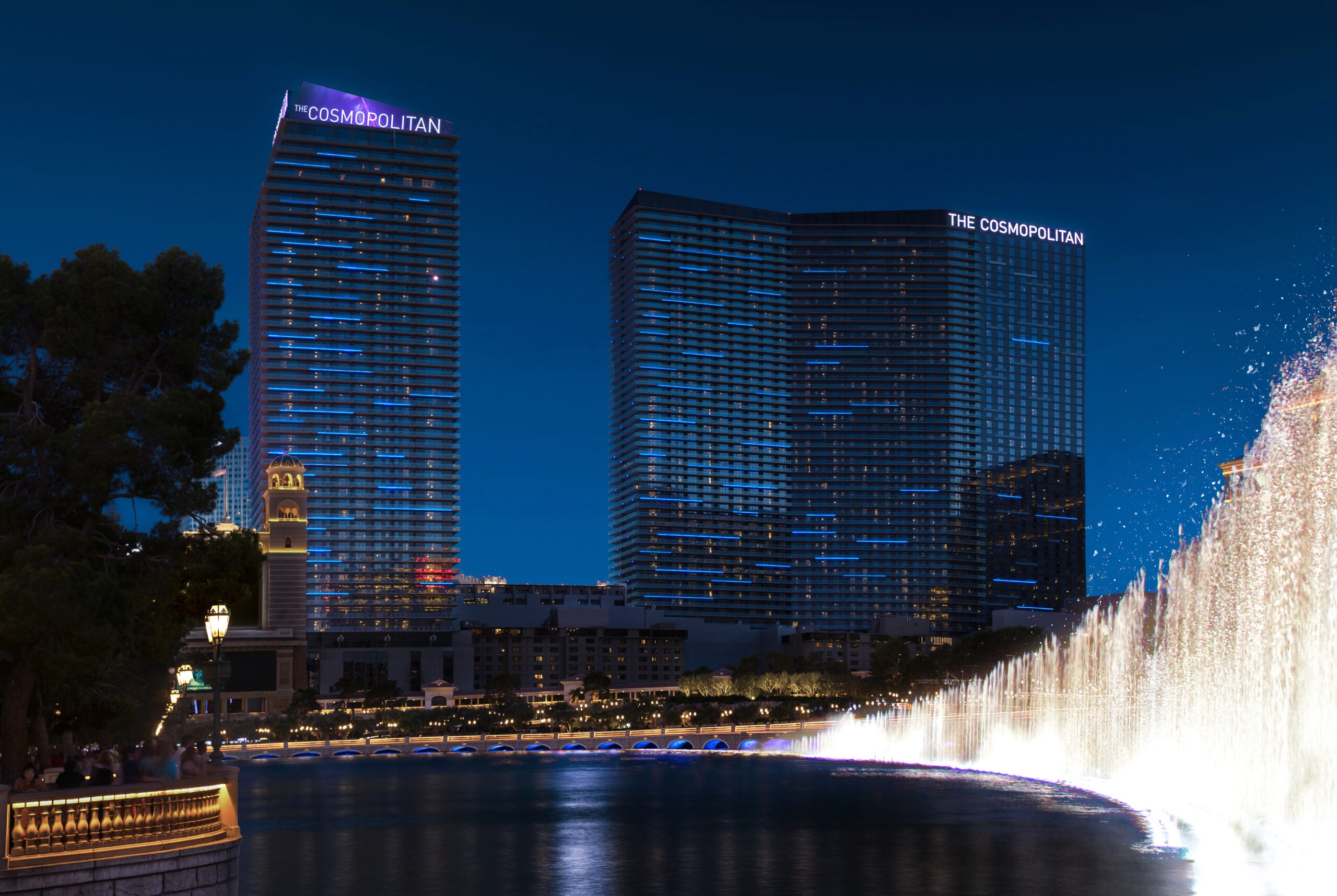 The Cosmopolitan of Las Vegas is a luxury hotel that has several impressive dining and bars, as well as a great casino and luxury suites. It is situated on the Las Vegas Strip and is home to the iconic Chandelier Bar (with three stories of crystal chandeliers), a large casino, outdoor performance venue, three pools, a spa and fitness center, a wedding chapel and a seasonal ice rink. The rooms and suites are incredibly spacious and have a chic, modern style. The neutral-hued rooms have many pops of colors, nice layouts and many have private balconies overlooking the city. It's a welcome respite after enjoying the many clubs and venues inside the hotel, including Marquee Nightclub, Opium, The Barbershop, Clique Bar & Lounge and The Chelsea. Rabbit. Lie. The hotel hosts Dive In Movies, when it shows movies on a massive screen as you lie on comfy chairs in the shallow end of the Boulevard Pool — the movies are accompanied by themed cocktails and creative appetizers. 
Top Suite: The Chelsea Penthouse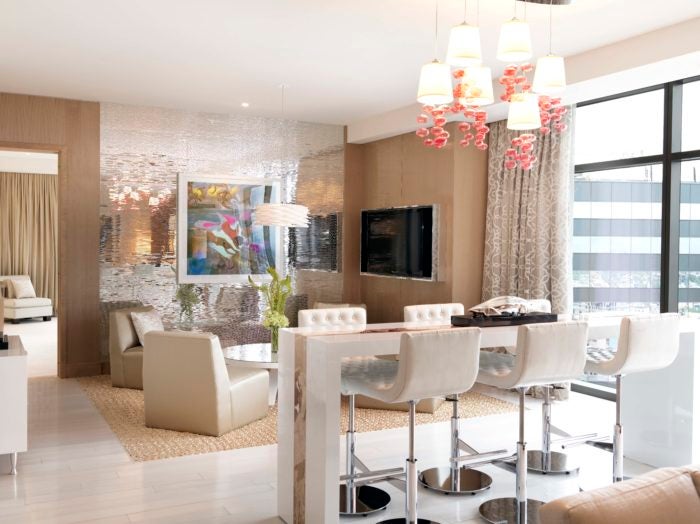 There are many unique suites featuring fine wall art and art installations, but The Chelsea Penthouse takes the cake. You can configure the accommodation based on your number of guests, ranging from one to three bedrooms, and the penthouse comes with a wet bar, kitchen, spacious living areas and advanced technological amenities for a seamless stay.
3708 S Las Vegas Blvd, Las Vegas, Nevada 89109
+1 702 698 7000, cosmopolitanlasvegas.com