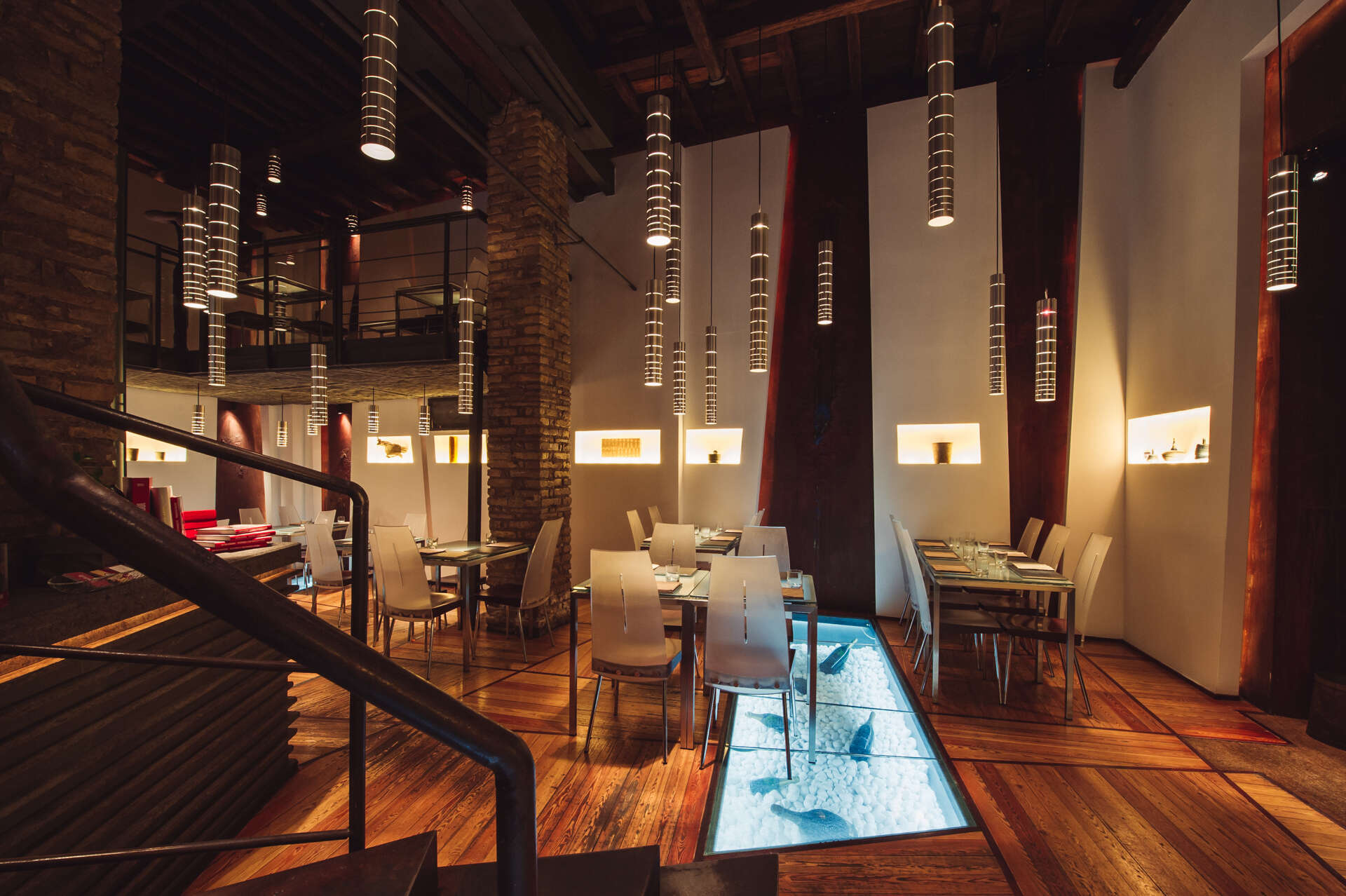 Chef Cristina Bowerman did not take the usual path when cutting her culinary teeth. She spent 14 years living in Austin, Texas, before returning to Rome to take charge of the kitchen at Glass Hostaria. She went onto earn a Michelin star for a menu full of crazy flavor combinations, such as tortellini stuffed with rabbit, coconut sauce, green curry and pinenuts; and risotto, zucchini, lemon caviar, sesame, dried roe and raspberry.
The restaurant is located in the middle of Rome's lively, character-laden Trastevere district, and its interiors are a superb example of contemporary design. It features sleek bronze fittings, creative lighting and innovative modern furnishings that bring an eclectic menu to life.
With Michelin-starred contemporary Italian cuisine bursting with creative flair, Glass Hostaria is an injection of pure up-to-the-minute cool in a neighborhood characterized by its quaint, historical charm.