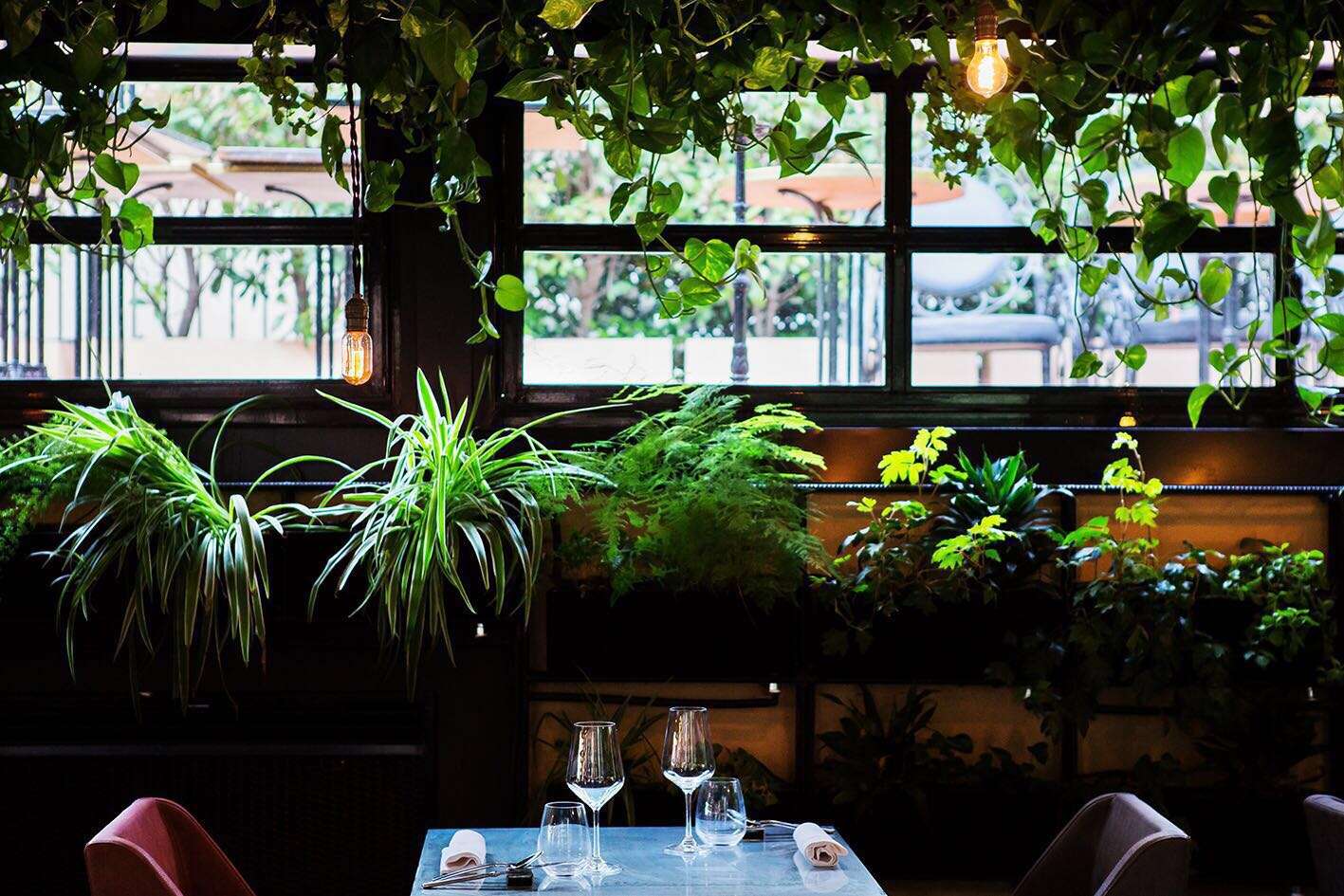 Chef-owner Marco Martini revels in the art of surprise and searches in the most unexpected places to find unbelievable flavor combinations. His eponymous restaurant, located just minutes away from the Colosseum, has been awarded a Michelin star three years in a row, making him one of the youngest starred chefs in the country.
Have a cocktail at the stylish bar before taking your seats in the charming restaurant, which has been decorated to appear like a traditional Italian winter garden. Although the food at Marco Martini Restaurant is of a very high standard, the ambiance is modern and relaxed.
Martini regularly offers a seasonal tasting menu, such as the eight-course Easter menu that appears throughout the spring. Dishes include smoked lamb with cardoon, anchovies and pistachio; and Jerusalem artichokes raviolo, burned onion broth and white prawns. Put your fate in the hands of Martini by choosing the signature 10-course Empathy menu, which offers the ultimate look at his culinary talent.