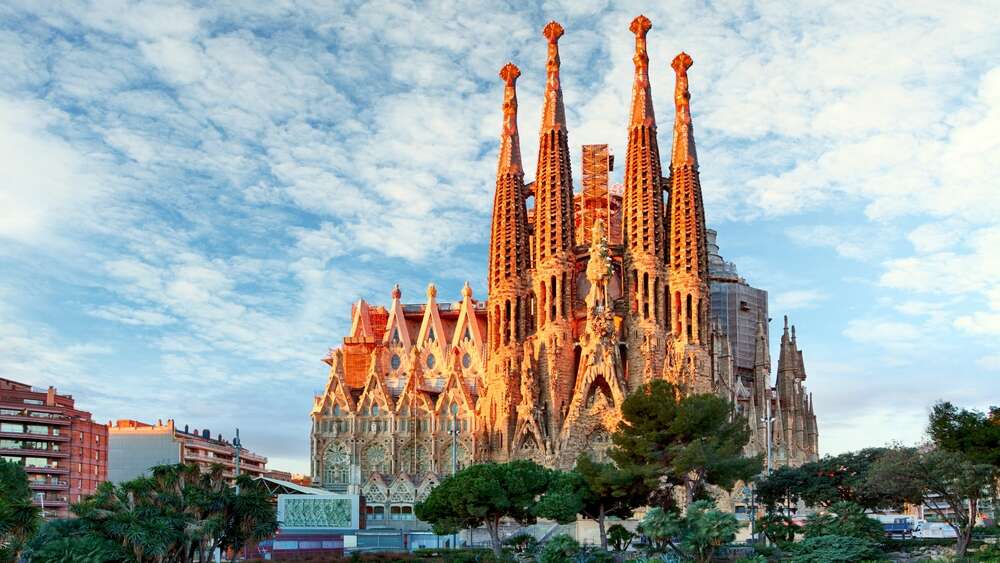 When it comes to the history of architecture, few names match the significance, influence and prestige of Antoni Gaudí i Cornet, better known simply as Gaudí. In the late 19th and early 20th centuries, architects were captivated by the modernist style; Gaudí took this new movement and made it his own, becoming by far the leading figure of Catalan Modernism. To this day, almost a century after his death, Gaudí's influence is plain to see across the cobbled streets of Barcelona.
Born in Reus, Catalonia in 1852, Gaudí was the youngest of five children. As a young boy, he showed a keen talent for art and a deep interest in the natural world, something which would go on to inspire his later works. He attended the Barcelona Architecture School where he attained average grades, upon handing Gaudí his degree at the graduation ceremony the director of the school supposedly said, "We have given this academic title either to a fool or a genius." It would prove to be the latter.
It is impossible to visit Barcelona today without coming across Gaudí's work, some of the city's most famous landmarks were born from his imagination. The inspiration of nature and geometry is plain to see: His works are filled with curves and natural lines, and hard straight lines are seldom used.
Here, Elite Traveler has identified some of the must-see works of Gaudí in Barcelona. So, if you're just stopping by as part of a long weekend, or spending an extended period in the Catalan capital, tick off these incredible sites and experience firsthand the talent of Gaudí, the maestro.
[See also: Follow in Pablo Picasso's Footsteps on This Art Trail of Spain]
Sagrada Família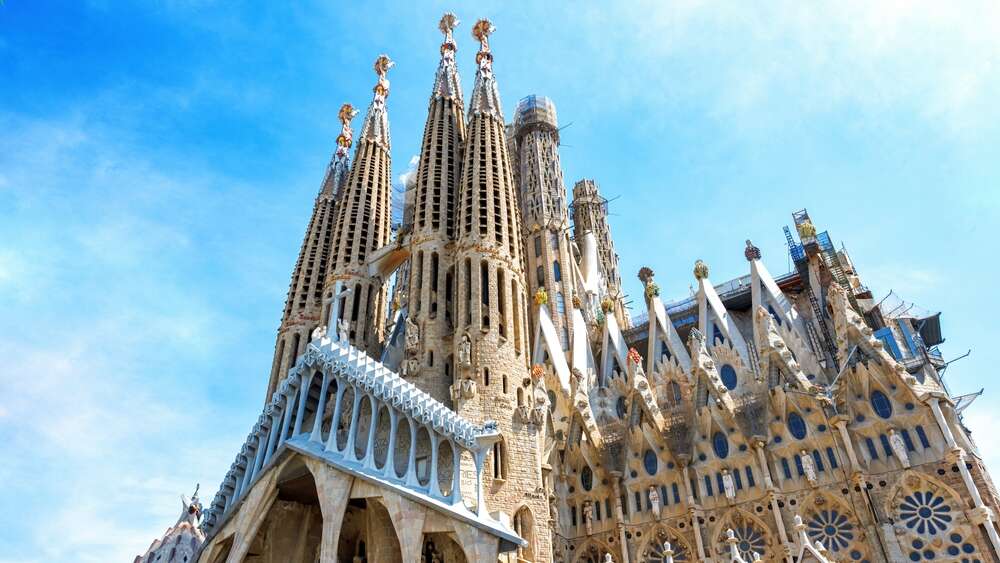 It makes sense to start with the big one, and it doesn't get much bigger than this. The Basílica i Temple Expiatori de la Sagrada Família, or just the Sagrada Família, is Gaudí's magnum opus. If you are only in beautiful Barcelona for two hours, forget everything else and visit this incredible cathedral.
The Sagrada Família can be found in the Eixample district of Barcelona, the area which joined the old city with surrounding smaller towns. The cathedral is extremely accessible with its own metro station, aptly named Sagrada Família.
To this day, the Sagrada Família is the largest unfinished catholic church in the world. Construction began in 1882 led by architect Francisco de Paula del Villar who resigned only a year later, allowing Gaudí to take the lead and transform the cathedral to his own vision.
Initially, progress on the cathedral was extremely slow, funded only by private donations and hampered by the Spanish civil war. At the time of Gaudí's death in 1926, only a quarter of the construction was complete.
While construction stalled further throughout the mid-20th century, a mixture of modern construction techniques and computer-aided design has accelerated progress in recent years. It is hoped that construction will finish in 2026 in line with the centenary of Gaudí's passing. The great architect is buried in the Sagrada Família's crypt, so a visit to this incredible cathedral is the ultimate way to pay homage.
[See also: The Most Iconic Film Locations in Spain]
Park Güell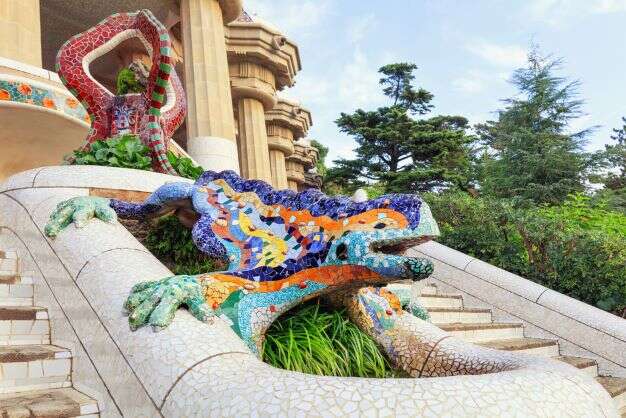 On the hills to the northwest of the Sagrada Família, you will discover Park Güell. Likely the most famous green space in Barcelona, this private park was commissioned by the Count of Güell and constructed between 1900 and 1914.
Today, like many of Gaudí's other works across Barcelona, the park has been designated as a UNESCO World Heritage site.
True to form, Gaudí was greatly inspired by natural organic shapes. Throughout the park, visitors can also witness several elements of Gaudí's genius, particularly the skill he shows with innovative structural solutions. The famous large mosaic salamander that can be found at the entrance of the park is often called "El drac" or the dragon and is an excellent example of his work with color.
Gaudí also built a house for himself within the confines of the park. It was finished in 1906 and he would spend the next 20 years of his life living there until several months before his death. Today this house has been transformed into a museum dedicated to the great architect.
Park Güell is the ideal place to spend a warm summer afternoon, with plenty of shade and some of the best views across the city of Barcelona.
[See also: The Most Scenic Drives in Spain]
Casa Milà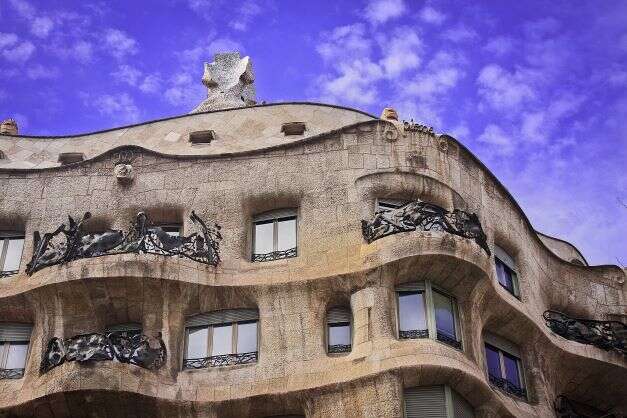 Stepping away from Gaudí's religious and recreational works, perhaps the finest example of his residential architecture is Casa Milà or commonly known as La Pedrera — the stone quarry.
Built between 1906 and 1912, La Pedrera was Gaudí's final residential project before dedicating the remainder of his life to the Segrada Família. It is not only one of the finest examples of domestic architecture in Barcelona but in fact one of the most unique houses in history.
Known as "the stone quarry" due to its impressive undulating stone façade, this building is instantly recognizable as a Gaudí. The outside of the structure, however, is only half the story; the building's interior is just as beautiful. Gaudí expertly takes essential elements of a residential building, such as skylights, staircase exits, chimneys and vents, and transforms them into pieces of art in their own right.
Casa Milà is an extraordinary example of Gaudí transforming what could have been an ordinary building into a work of true beauty and a clear testament to his skill and Barcelona's exemplary artistic culture.
[See also: Elite Traveler Reveals Top 100 Suites in the World]
Casa Vicens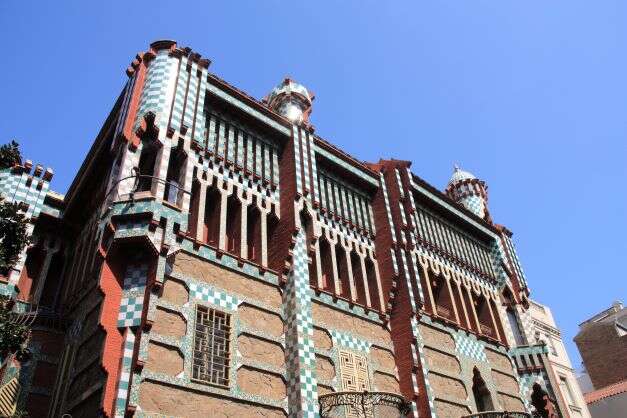 It seems fitting that for the final must-see Gaudí, we look to what is considered his first major project. Casa Vicens can be found in the Gràcia neighborhood of Barcelona and is thought to be one of the world's first Art Nouveau buildings. Built between 1883 and 1888, there are clear differences between this building and some of Gaudí's more famous structures.
Gaudí's usual curved lines are far less frequent, instead taking inspiration from a mixture of oriental and neoclassical design, in addition to Islamic influences which are apparent in the building's brightly colored façade.
Gaudi was commissioned for Casa Vicens by a wealthy family that had earned their money through owning a ceramics factory. He expressed this with colorful ceramic tiles that decorate the outside of the structure.
Unlike anything else constructed in the area at the time, upon completion, Casa Vicens caused quite a stir among the local population. It represents the first time Gaudí went against the grain and trusted his own personal vision, something he would continue to do until his death, revolutionizing both the field of architecture and the streets of Barcelona.
[See also: An Art Trail Through Spain]