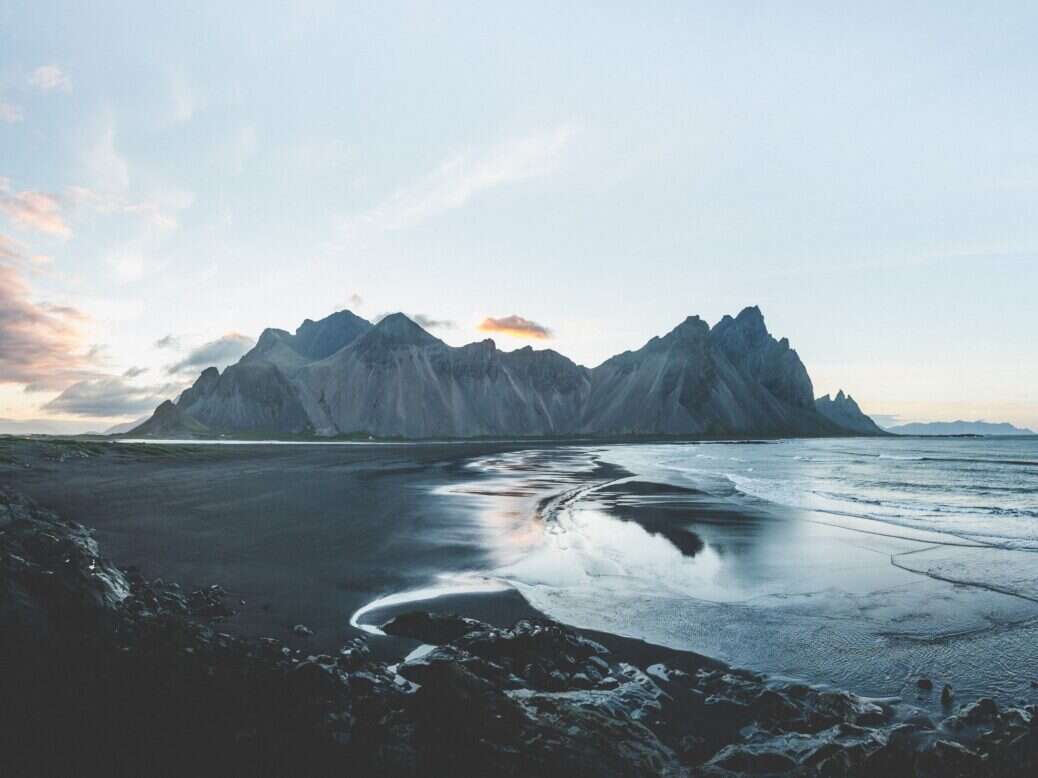 Air Charter Service (ACS) has curated novel private jet itineraries to some of the world's most remote and beautiful destinations as part of its 'Time Well Spent' series. Meticulously designed using James Wallman's futurist theory on the utilization of time, these itineraries cut total travel time by 80% to procure abundantly adventurous travel experiences — all within two weeks. Venture to the 'Top of the World' as you soar through Nordic landscapes, or 'Journey to the End of the World' through South America.
[See also: VistaJet Expands Luxury Private World Portfolio]
The Top of the World
Best undertaken in August due to favorable weather conditions, the 'Top of The World' itinerary showcases superlative Nordic scenery. Starting in the Norwegian Lofoten Islands, fly through a fairy tale as you pass shimmering seas, fuzzy mountains and spiky precipices before landing on a white-sand beach.
Stay at a family-owned luxury hotel comprised of former fishermen's cabins for an insight into Norway's seascape, and feast on the freshest seafood. You can also boat to Trollfjorden for a barbecue lunch, then return to the Holmen Lofoten for a lesson in traditional Viking knife-making.
The next destination, the Faroe Islands, has some of the steepest cliffs on Earth. Rappel 80 ft down a sheer cliff while the ocean laps at your feet. Fishing, hiking and boating also await, as well as a reservation at one of the world's most remote two-Michelin-star restaurants, KOKS. You'll stay at Hotel Føroyar, a glass-roofed celebrity favorite.
A day trip to Iceland yields volcanic views. Depending on weather conditions, you can witness fiery lava spewing out of Mount Fagradalsfjall, or hike to the crater of a dormant volcano, then descend inside it. Venture on to Westman Islands, known as the 'Pompeii of the North' after an abrupt 1973 volcanic explosion submerged its main isle. Learn more about this natural disaster at the Eldheimar Museum and hike up one of the volcano's formations, Fire Mountain.
[See also: The Most Amazing Arctic Cruises]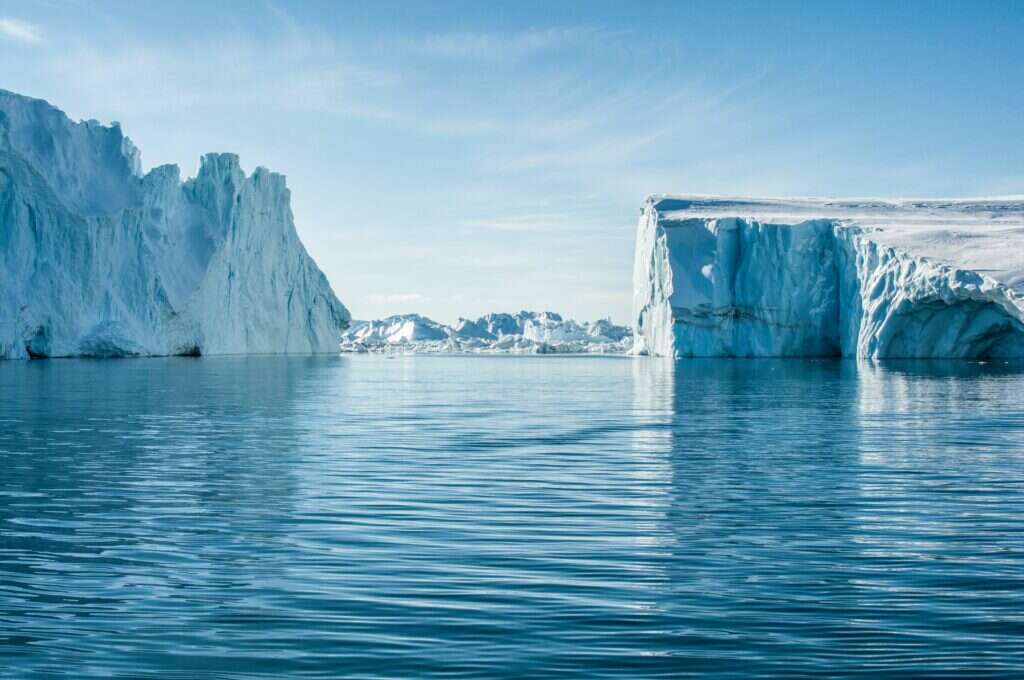 Three days in Greenland are enough to cement its unforgettable landscape in your mind. During your stay at the tented Camp Kiattua, you can inhabit a real igloo, soak in steamy hot tubs, and wrap up in sheepskins and furs beside a crackling fire. With landscapes of 3.8-billion-year-old mountains, 800-year-old Viking ruins, rocky cliffs and shimmering waterfalls to explore, Greenland is not short on beauty or history.
Svalbard, the penultimate destination, possesses gargantuan landscapes and awe-inspiring wildlife. Board a RIB boat and zip up the fjords to discover Arctic wildlife, and top off your stay at the foot of a ginormous glacier at Nordenskiöld Lodge. There, you can hike and see stunning views of Adolfbukta and Billefjorden before cruising across the bay of Adolfbukta to a Soviet ghost town named Pyramiden.
The final two days of this adventure will be spent in Finnish Lapland. Stay at Octola Private Wilderness, a remote, 10-bedroom luxury chalet set among 740 acres of lush private forest. Horseback ride to a reindeer farm and spend your days spotting elk, wolverine and birds.
The End of the World
Available year-round, the 'End of the Word' itinerary explores the best of South America. Starting in Santiago, enjoy neoclassical views, leafy trees and the snow-capped Andes before flying to Calama. A mountainous upland awaits at San Pedro de Atacama, and sunset skies can be savored in the Valley of the Moon. Indulge your newly formed thirst for night-sky viewing at Explora Atacama luxury retreat; the private observatory affords magnificent views of the Milky Way.
At sunrise, visit the Tatio Geysers, where you'll find some of the world's tallest bursting geysers. Find calmer waters at the Puritama Hot Springs, and cycle or hike in the area before departing to Easter Island. You'll be met by the destination's nearly 1,000 famous monolithic Moai statues. The origin of these sculptures, carved by the early Rapa Nui people at least 500 years ago, still fascinates scientists.
Next up, at Pucón in Chile's Lake District, check into &Beyond Vira Vira, situated on a 34-acre organic farm. Trek up Villarrica, one of Chile's most active volcanoes and part of the Pacific Ring of Fire. As you stand 9,300 ft above sea level atop Villarrica, whether you look up to the clouds or down into its hellish volcanic crater, the horizon is the limit.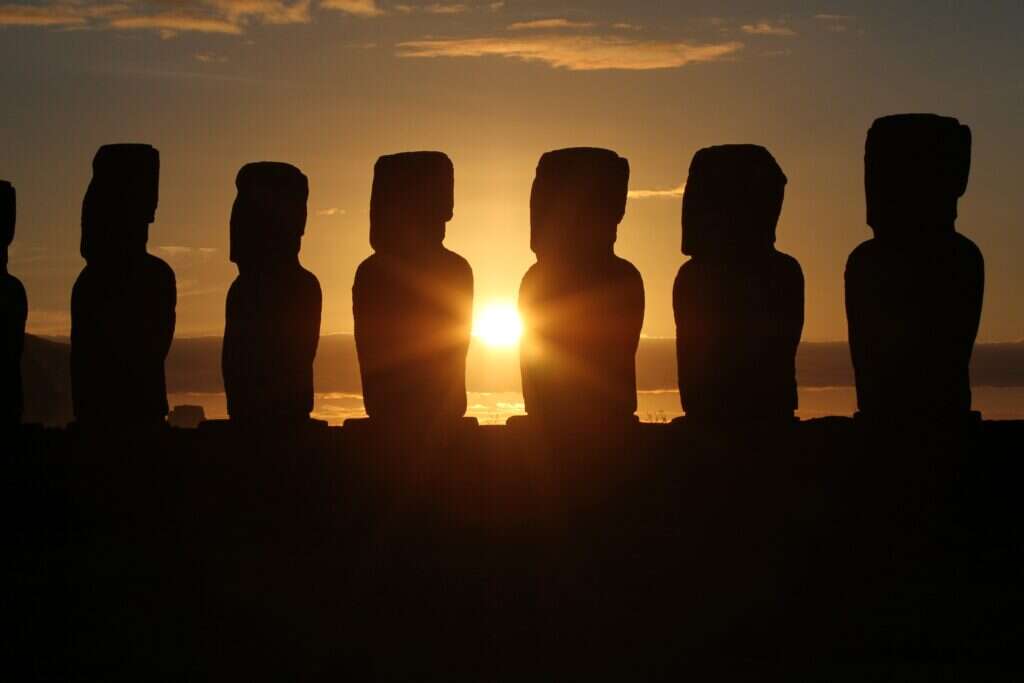 Visit the nearby hot springs and enjoy a thrilling raft ride on the Trancura River before a delicious meal with a local Mapuche family. Paddleboarding is also on offer in addition to sighting skipping trout and salmon in the crystal-clear Liucura River below. As you depart Temuco, see the Andes Mountains and Argentina's Tierra del Fuego (aka 'End of the World') from your jet window on your way to a stay in the sustainably built Arakur Ushuaia Resort & Spa.
A private boat trip on Beagle Canal provides views of both the Argentinian and Chilean coasts, with stops at Isla de Lobos and Martillo Island — look out for Magellanic and Gentoo penguins. You'll stay at Explora Torres del Paine in the heart of Chilean Patagonia's Torres del Paine National Park. You will even get to meet American conservationist Kristine Tomkins, former CEO of the Patagonia clothing brand and co-founder of Tompkins Conservation.
[See also: Best Antarctic Cruises for Luxurious Adventures]
As you circle back to Santiago, you'll stay at Vik Chile, one of Chile's most luxurious hotels. Sip on Chile's finest wines and amuse yourself with the artistry of the architecture within this renowned resort's individually designed rooms.
On the final days of your adventure, discover the world's largest Salt Flat in Uyuni, Bolivia, spend two nights at the futuristic eco-pods at Kachi Lodge, and sleep under starry skies.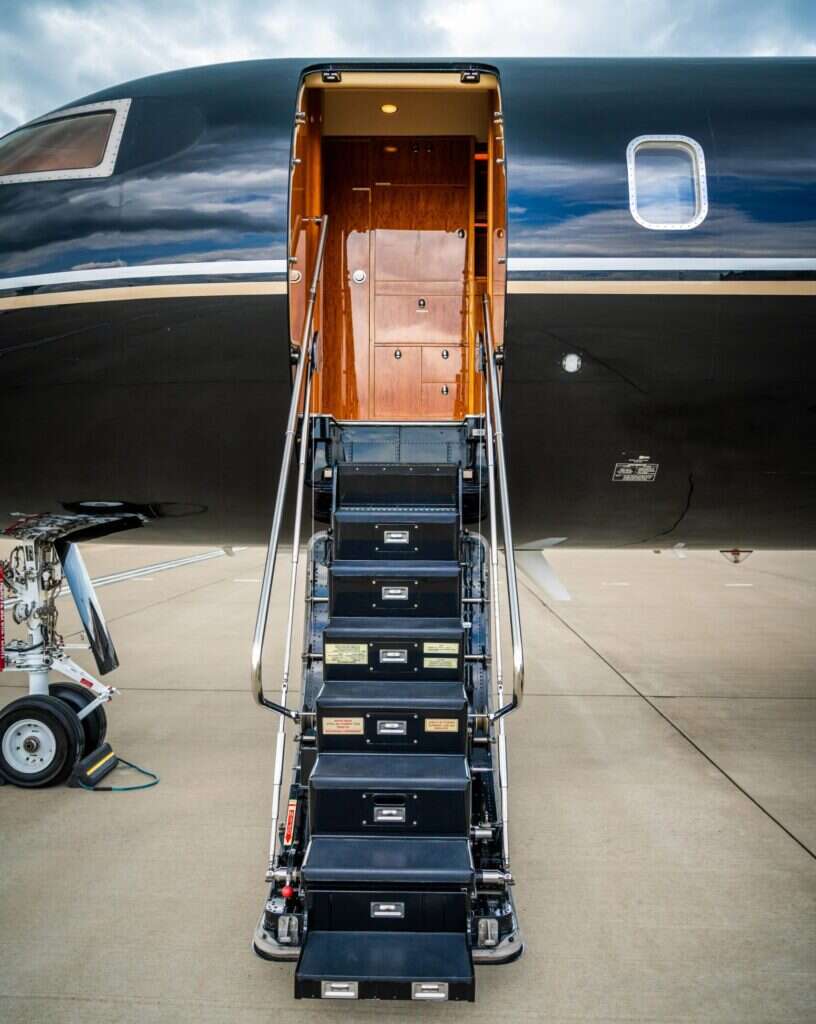 Contact nycprivate@aircharterservice.com, +1 516 432 5901, aircharterservice.com
[See also: XO Launches Private Island in Collaboration with Lacure]