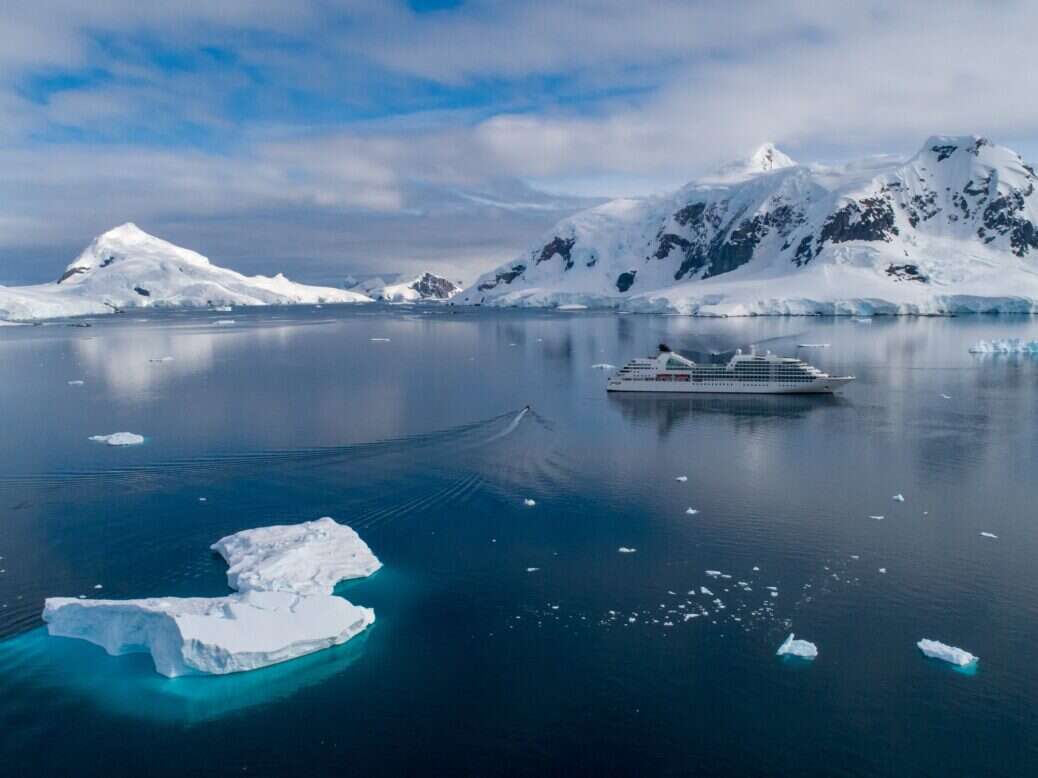 Exploring the unchartered oceans of the Arctic is high on most travelers' bucket lists, but up until recently, visits to the earth's far-flung corners were reserved only for the hardiest of explorers. Nowadays, however, the impressive advancement of commercial ships means that the best Arctic cruises can travel to these remote shores.
Fringing the world's most northerly territories, the Arctic region is vast and diverse, spanning from the furthest reaches of Russia and depths of Alaska across to Canada and Scandinavia. The cruising opportunities are equally as diverse, from short stints around Iceland's glorious fjords to month-long adventures through the whole region – whatever your bucket list trip, you can bet there is a cruise liner that will fulfill it.
Of course, when visiting areas as pristine and as fragile as the Arctic, a meticulous level of responsibility is vital. All of the best Arctic cruises included below uphold strict environmental standards and are committed to protecting this precious corner of the world.
[See also: Explora Journeys CEO on Reshaping the Luxury Cruise Industry]
EYOS Expeditions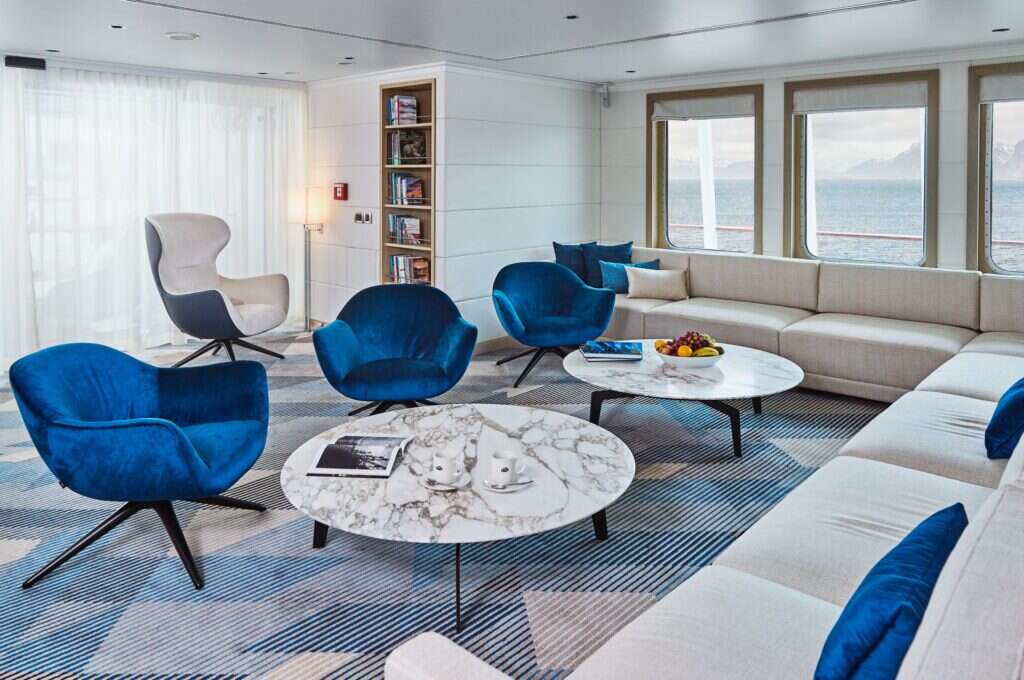 When it comes to luxury arctic cruises, EYOS Expeditions is setting a seriously high benchmark. Offering a mixture of cabin-only and private charter itineraries, the company is committed to taking its clients and customers off the beaten track to explore some of the world's most remote destinations.
Flexibility, intimacy and utmost respect for the pristine natural environment are core to all EYOS journeys, with the team carefully crafting bespoke itineraries depending on guest interests – be it a love of wildlife or interest in scientific research. Potential Arctic cruises might include traveling through the Norwegian Svalbard archipelago or navigating Greenland's majestic fjords.
EYOS Expeditions's Arctic cruises take place aboard a number of dramatic icebreaker superyachts, including the rugged Hanse Explorer. Fresh off a multi-million-dollar refit, the yacht has just seven cabins, as well as a saltwater Jacuzzi and a sauna.
Private charter from $200,000 per week, eyos-expeditions.com
Seabourn Arctic Cruises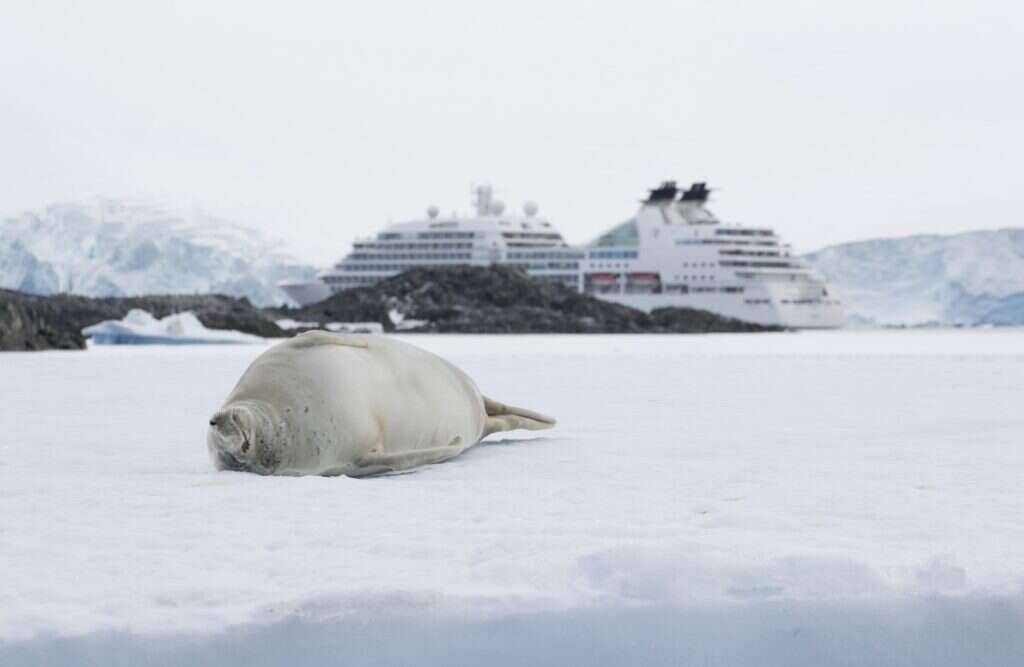 Seabourn is an established favorite in the luxury cruise sphere, with its Arctic itineraries some of its best. Its newest ship, Seabourn Venture, was released this summer and fittingly, its first voyage was to the mystical Arctic region. The ultra-luxury vessel is equipped with 132 beautifully finished guest cabins and spacious public areas, as well as plenty of additional toys including a full fleet of kayaks and Zodiacs, and two custom submarines.
Design to both delight and educate guests, Seabourn's Expedition Team is made up of leaders in their field – from wilderness experts and scientists to historians and naturalists – who will be on hand to guide passengers through all the wondrous sights they encounter. There's even an onboard classroom-style Discovery Center designed to host guests for educational workshops and activities.
Seabourn Venture's 2023 scheduling includes a diverse line-up of Arctic cruises, including a 23-day Celtic Isles journey around the British Isles and Ireland before heading north to Iceland; tours through majestic Iceland, Greenland & the Northwest Passage; and voyages around Greenland and Iceland's historic Viking territory.
Price dependent on itinerary, seabourn.com
[See also: The Best Cruise Suites to Sail the Seas in Luxury]
Scenic Cruises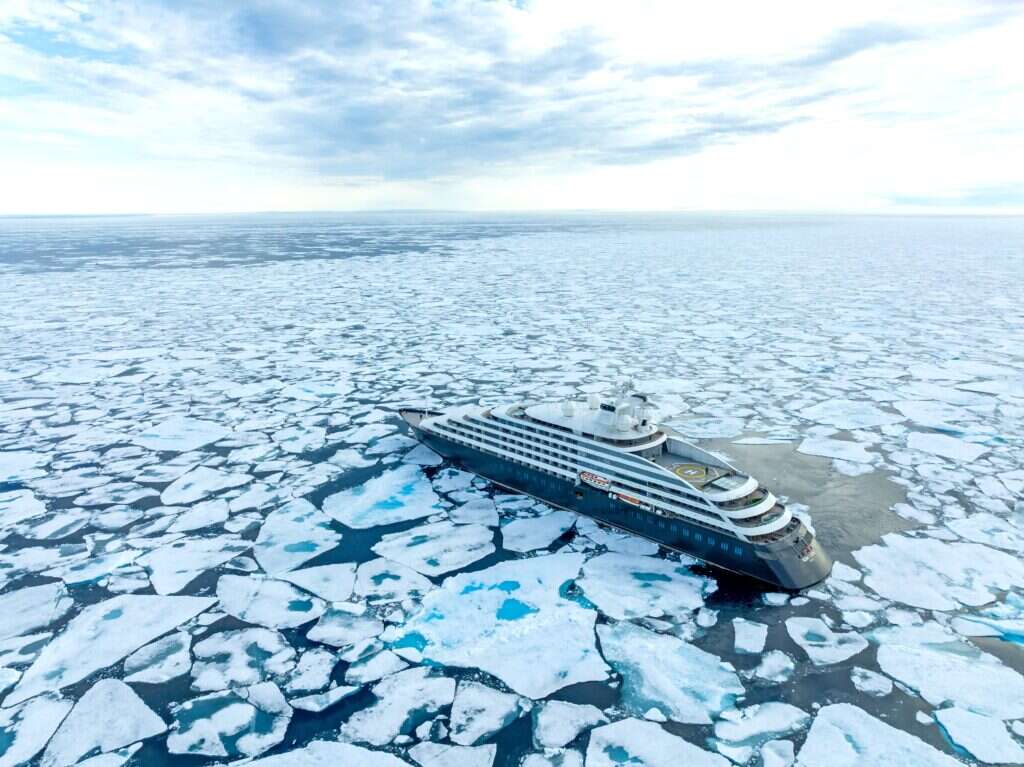 Catering for up to just 228 guests, Scenic Cruises are comparably intimate, with a host of onboard amenities and experiences culminating in the ultimate luxury adventure. On board the flagship Scenic Eclipse vessel, travelers can indulge in no less than 10 dining destinations, a 5,920-sq-ft spa and dedicated butler service. For out-of-this-world experiences, there are also two helicopters, a submarine, and a fleet of Zodiacs and paddle boards..
Among its best Arctic cruises is the Norwegian Fjords & Lofoten Islands itinerary. Departing June 2024 from Leith, Scotland, the 12-day itinerary calls at the remote Shetland Isles before heading north to the dramatic coastlines of Norway. Here, the petite discovery yacht will follow in the path of the grand Viking ships of yesteryear and weave its way through the magnificent fjords of Sognefjord and Geirangerfjord. The wildlife spotting opportunities on this luxury Arctic cruise are exciting as you might expect, with the chance to encounter puffins, the white-tailed sea eagle, seals and dolphins.
From $12,070 per person, scenic.co.uk
Hurtigruten
Hurtigruten has been navigating the Norwegian coastline for over 100 years, making it a safe bet for some of the best Arctic cruises in the world. Among the highlights of Hurtigruten's Artic cruise portfolio is an epic 24-day adventure through Greenland and Iceland.
A round-trip from Reykjavik, the itinerary navigates around Iceland, skimming the Arctic Circle as you explore the country's picturesque coastline. From here, the cruise heads west along the iconic Denmark Straight, where adventure awaits. Expect jaw-dropping scenery and wildlife sightings galore as you cruise journey to some of Greenland's most dramatic locations, including the Ilulissat Ice Fjord, Disko Bay and the Vaigat Sound, all under the hauntingly beautiful light of the region's 24-hour Midnight Sun.
Hosted aboard the hybrid-powered MS Fridtjof Nansen, high levels of luxury come as standard on this cruise. Guest cabins are suitably gorgeous with a chic Scandi-inspired design and an abundance of private space. Be sure to book a top-tier Expedition Suite for the most indulgent experience.
From $11,100 per person, hurtigruten.com
Ponant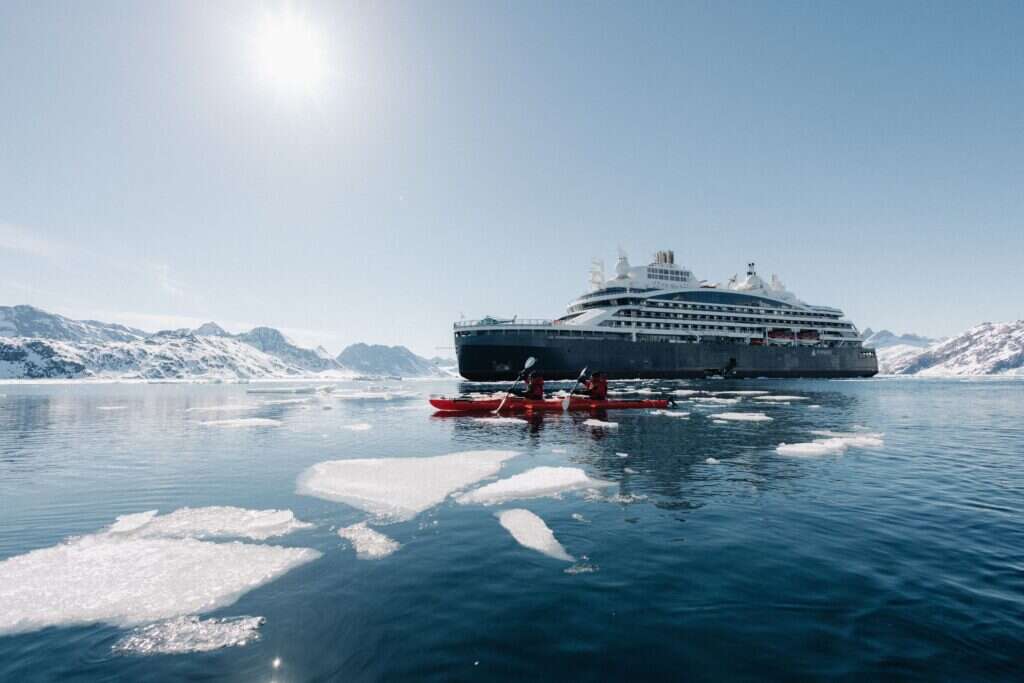 French cruise line Ponant is a recurring favorite when it comes to luxury cruises in beautiful settings. For the upcoming 2023 season, the company has revealed 10 Arctic itineraries aboard its flagship Le Commandant Charcot vessel, which has been specially equipped to navigate the region's tricky conditions.
Of the 2023 journeys, one of the most thrilling is set to be The Geographic North Pole itinerary, which follows in the footsteps of the world's great explorers in a brave adventure to the edges of the earth. While Ponant stresses that the itinerary is at the mercy of the natural conditions, the planned route begins at the remote Spitsbergen, before journeying north through the wild Artic Ocean to the Geographic North Pole – a point that few humans have ever encountered.
Onboard Le Commandant Charcot, guests can expect an unrivaled level of sophistication between expeditions, with 123 luxuriously appointed staterooms (some with their own terraces), a movie theater, shopping boutique, outdoor and indoor pools, and a plethora of dining and drinking destinations. In line with Ponant's commitment to truly sustainable Arctic exploration, the ship also is one of the most environmentally advanced explorer vessels on the ocean today, running on a combination of electric power and liquified natural gas.
From $36,665, ponant.com
Abercrombie & Kent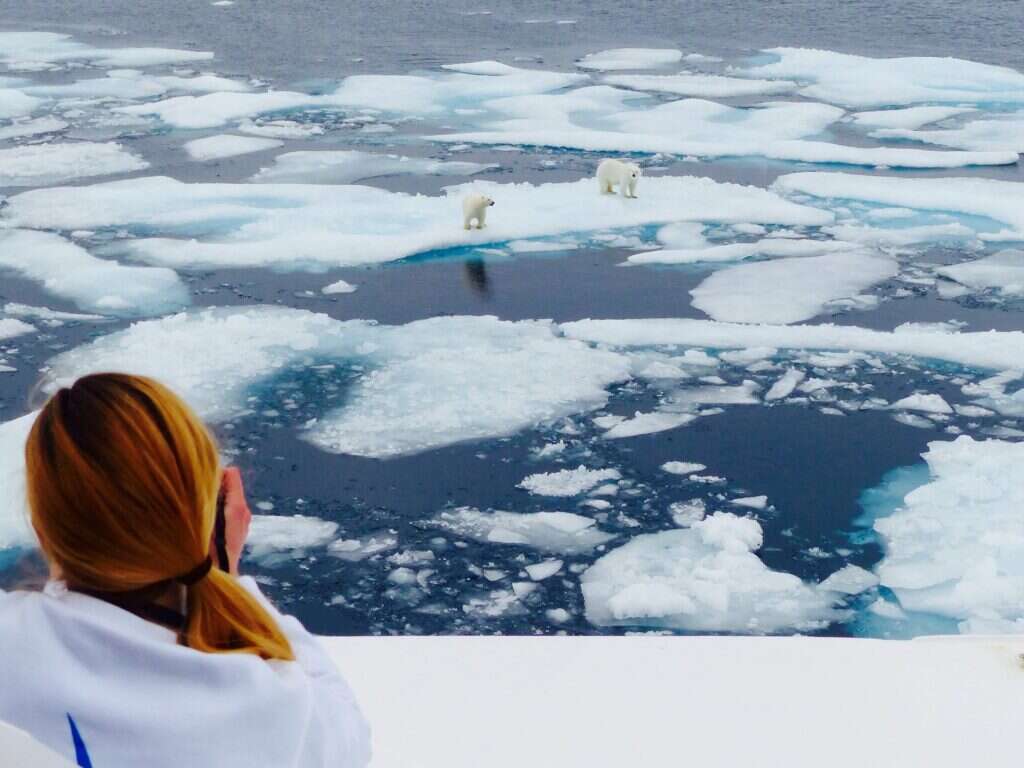 Rounding off our guide to the best Arctic cruises is Abercrombie & Kent's spectacular The Northwest Passage: Greenland to the Bering Sea itinerary. Taking passengers on a breathtaking 24-night exploration through some of the Arctic's wildest regions, the tour starts with a charter flight from NYC to Greenland, before traversing around the country's western coast en route to the majestic Canadian Arctic Archipelago, home to polar bears, whales and Arctic foxes.
The vast journey carries on through The Northwest Passage, stopping at Herschel Island on the tip of The Yukon Territory, which was once the heart of the whaling industry. Here guests will have the chance to glimpse grizzly bears, black bears and polar bears in their natural habitats, with a photography coach on hand to help get the perfect snap. Continuing into Alaska (where there might be northern lights spottings) the trip draws to a grand close in Nome.
Led by Abercrombie & Kent's industry-leading expedition team, the itinerary will be hosted aboard the L'Austral. While her interiors are suitably glamorous, with smart suites, butler service, fine dining and plenty of amenities, the nimble ship is also tough, with a sturdy exterior primed for adverse weather conditions and a 1C ice class rating. She is also proudly one of the most environmentally friendly Arctic cruisers thanks to cutting-edge onboard technology, smart positioning and waste management.
From $37,127 per person, abercrombiekent.co.uk