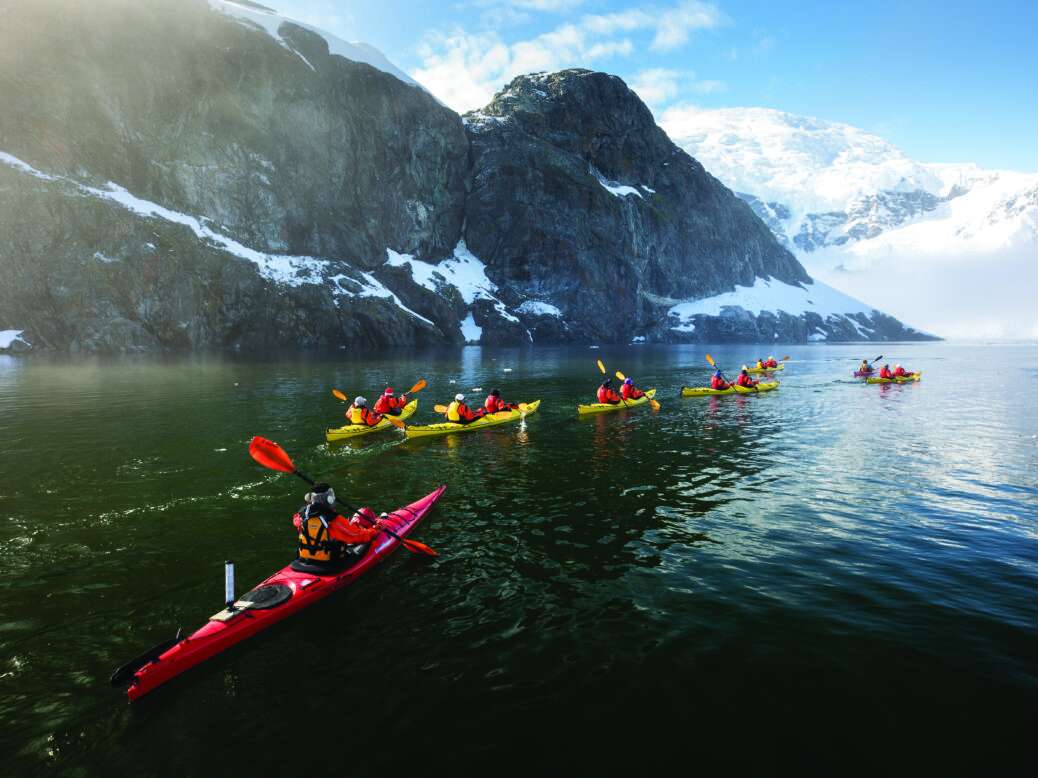 Little else compares to the juggernaut of adventure that is Antarctica. Just over a century ago, the aptly-named 'white continent' was the great unknown of Earth's land. Today, a journey to experiencing the gloriously untamed polar desert with one's own senses remains just as alluring, and in the age of the cruise ship, sourcing the best Antarctic cruises have never been easier.
Gone are the days of wild camping in the world's extremities of cold. The romantic barrenness of the crystal white terrain and uninterrupted skies, and the magnificence of the various species – think whales, hourglass dolphins, Emperor penguins – are only enhanced by the luxury of the dwellings offered by these cruise experiences.
"A place where it's possible to see the splendors and immensities of the natural world at its most dramatic," says David Attenborough. "And, what's more, witness them almost exactly as they were, long before humans ever arrived on the surface of this planet." Our sentiment exactly. Here are Elite Traveler's top Antarctic cruises.
[See also: Exploring Antarctica With White Desert's Robyn Woodhead]
Silversea Cruises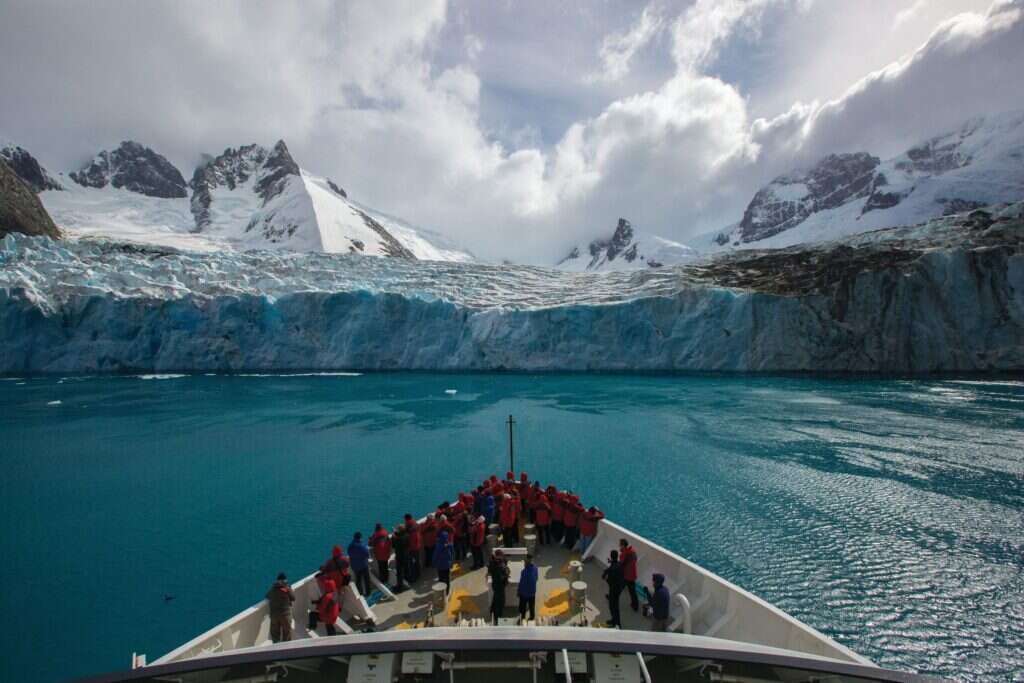 Some travels can go on for years; for others, a simple working week will suffice. For the free-spirited on a time budget, Silversea's King George Island to King George Island route aboard its wondrous Silver Explorer cruise ship is a flawless option for experiencing one of the best Antarctic cruises.
Encompassing King George Island – the largest of the South Shetland Islands, of which a day's excursion is also included – as well as the Antarctic Peninsula, a spectacular introduction to the Antarctic landscape of awe-striking glaciers the size of skyscrapers and ice sculptures the width of sports pitches.
The purpose-built ship was designed specifically for the waters of the world's most remote destinations and boasts a fleet of 12 Zodiac boats to allow guests to explore even the most previously inaccessible routes.
Silversea didn't skip any corners with the amenities either; expect an onboard fitness center, boutique, library, lounge and a spa. Our suite of choice? The Veranda Suite, which features floor-to-ceiling windows that open out to a private balcony.
Aurora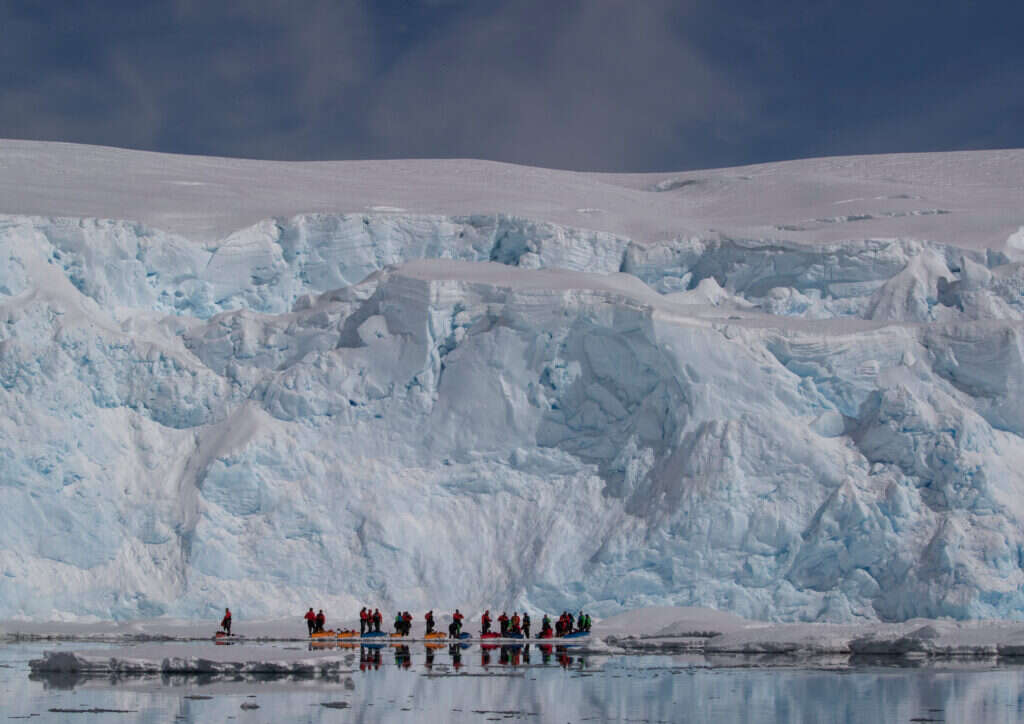 Making its debut voyage this November, Aurora Expedition's latest expedition ship, the Sylvia Earle, offers a 17-day trip around the Subantarctic Islands of South George and the Falkland Islands in a route named the Subantarctic Safari.
This voyage, which begins in Santiago, Chile and ends in Ushuaia, Argentina, is one for lovers of wildlife. Guests will have the opportunity to explore islands that have long been home to a glorious spectrum of diversity, including Malvinas, a bird lovers' paradise, and South Georgia, home to King penguin colonies and fur seals.
The Sylvia Earle is also a masterclass in combining purpose with aesthetic, practicality with high-end luxury. It will satisfy customers to know that the ship is certified 100% carbon neutral, and thrill guests to experience an Antarctic cruise in which every cabin has an ocean view, with most also boasting balconies.
Also included is a two-level glass atrium lounge, a modern lecture lounge, multiple observation areas, two restaurants, a gym, a wellness center, various Jacuzzis, a pool, and a plethora more.
[See also: Explora Journeys CEO on Reshaping the Luxury Cruise Industry]
Scenic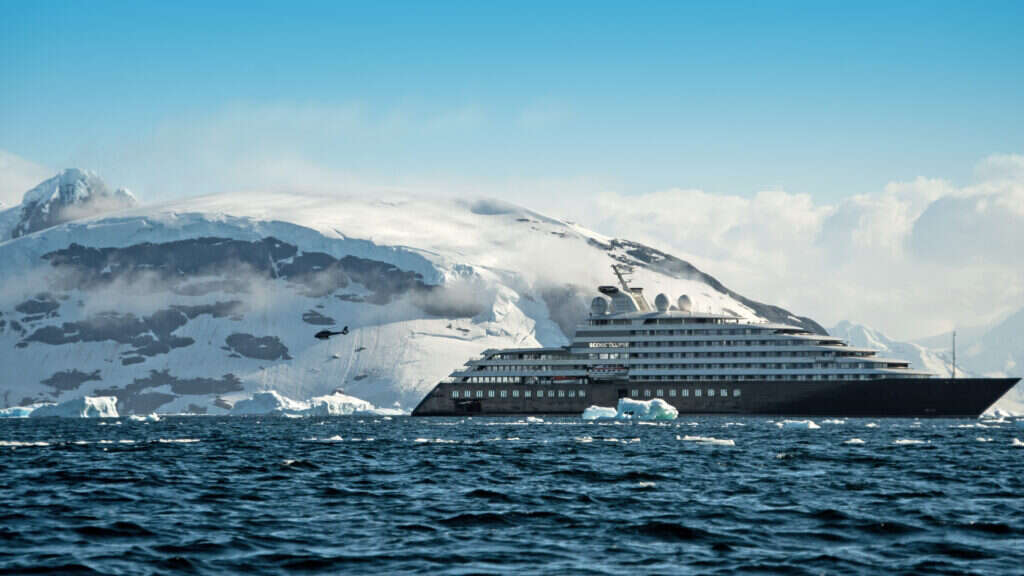 Beginning in Buenos Aires with the option to cruise the Drake Passage or fly over it, Scenic's Antarctica cruise was custom designed to prioritize seamless traveling to maximize the guests' experience.
And with an almost 1:1 staff-to-guest ratio, as well as a dedicated butler service, Scenic once again proves one never has to compromise on luxury to experience the greatest of adventures.
Passing through not only Antarctica but also South Georgia and the Falkland Islands, the Antarctica, South Georgia and Falkland Islands route is considerably long, coming in at 23 days in total, with an awe-inspiring five days spent within the Antarctic Peninsula. And with ten decks across the ship, Scenic has cut no corners ensuring the almost month-long trip exudes dwellings space and itinerary variety.
What else can be expected? Up to ten onboard dining experiences that range from casual to fine dining, complimentary beverages throughout the excursion and spacious suites that all boast individual verandahs for an overall experience that ticks off all our boxes for one of the best Antarctic cruises.
Swoop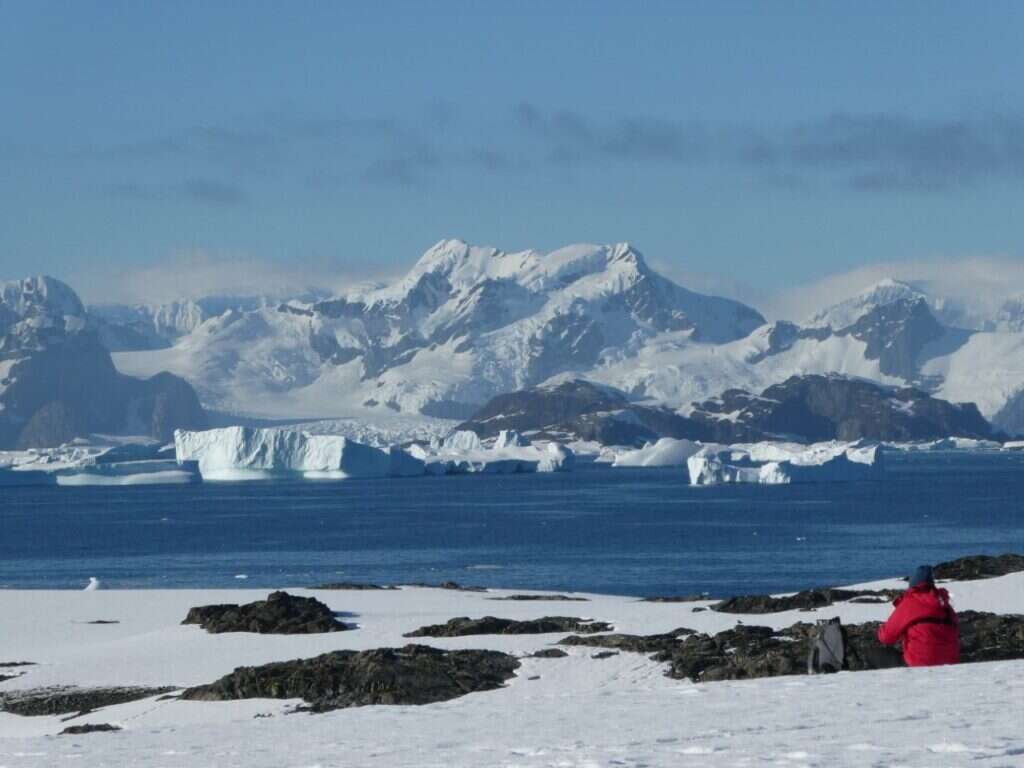 "America's most luxurious vessel" is quite the claim, and admittedly, we don't find ourselves disagreeing. An all-inclusive voyage that boasts the highest staff ratio of any ship of its kind, Swoop's Highlights of the Antarctic Peninsula excursion includes 24/7 butler service and cuisine courtesy of Relais & Châteaux luxury hotels association.
Naturally, the Highlights of the Antarctic Peninsula offers much more than just luxurious dwellings and service. The 11-day or 14-day excursion – dependent upon the voyage chosen – includes cruising through the legendary Drake Passage towards the Antarctic Peninsula, before spending the eighth day exploring the South Shetland Islands.
Only offering zodiac landings and excursions, Swoop also offers one night before the cruise in a hotel for maximum relaxation before embarking on the iciest of all adventures. Luxury across all avenues of offerings is clearly the priority here, with fun and socializing appearing a close second; the Highlights of the Antarctic Peninsula voyage also offers an open bar.
[See also: The Most Amazing Arctic Cruises]