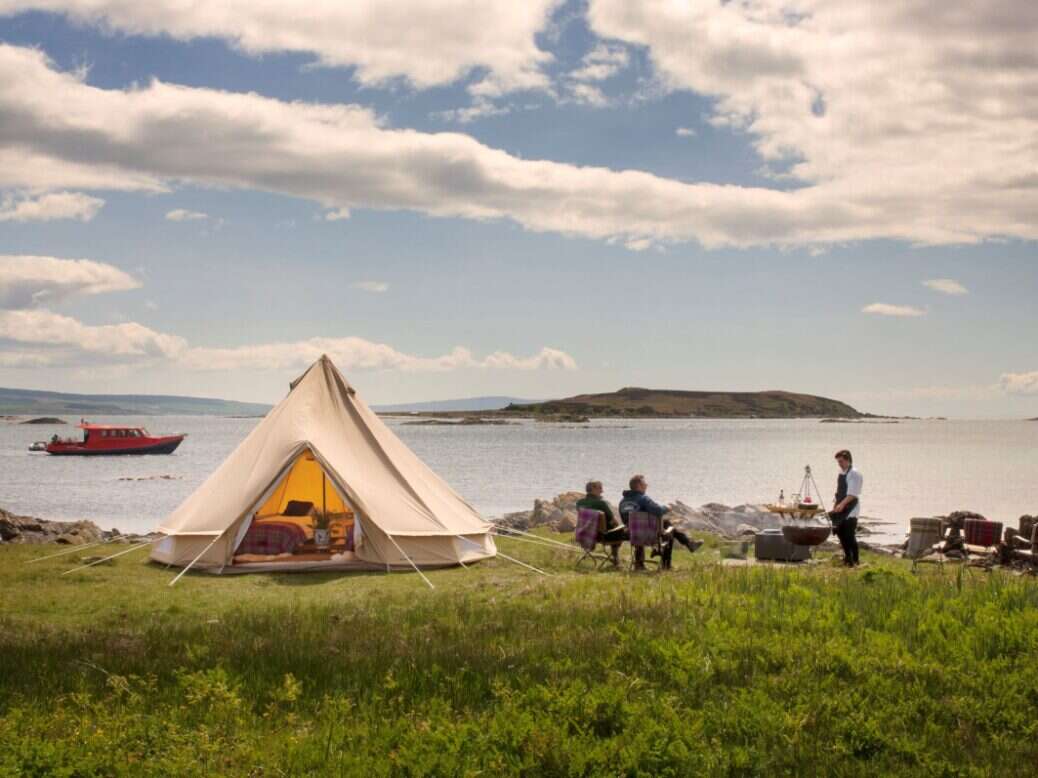 "I love sitting up here," says Mark Littlejohn, gazing out at the Isle of Islay. It's early morning and we've just climbed the hill to a grassy bank above the camp. We're staying on Jura – one of the most remote and wild islands in the Southern Hebrides off the west coast of Scotland, where George Orwell penned 1984. Everything is completely quiet and still, except for the occasional bark of a seal.
Littlejohn lives here during the summer months, ensuring the camp is ready when guests from Glenapp Castle stop for the night as part of the hotel's luxury 'sea safari'. The rest of the time he is back at the castle on the Ayrshire coast tending to the 110-acre estate.
It's important to note this is no ordinary camping experience. Inspired by the high-end safari camps of Africa, the tepees are tall enough to stand in, with soft tartan rugs underfoot, a comfy bed and an enormous candelabra filled with tea lights. The camp also boasts piping hot showers and a resident chef who is on hand to prepare gourmet meals. Perched on the water's edge, it's one of the most secluded – and beautiful – corners of the planet.
[See also: Inside Edinburgh's Hotly Anticipated Gleneagles Townhouse]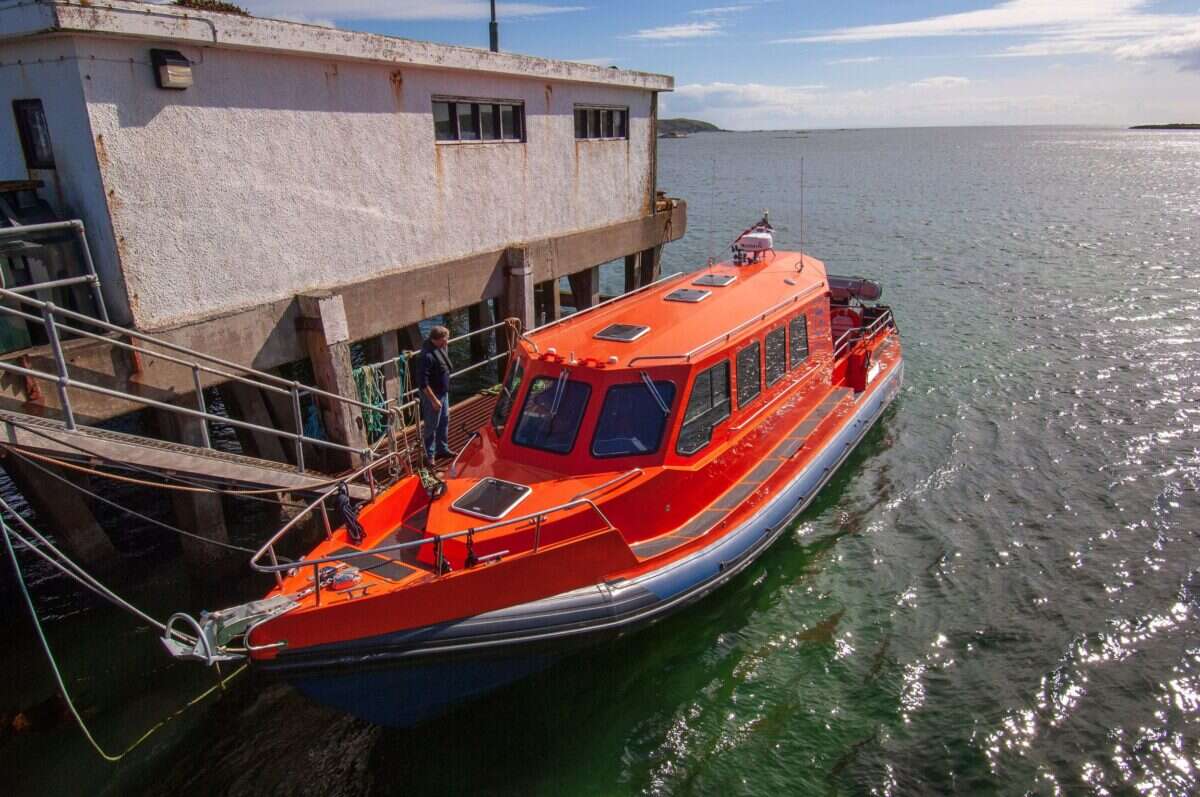 How did I get here? The answer, of course, is by boat. After a lavish night of wining and dining at Glenapp Castle, we were taken to Girvan – a small harbor town around 15 miles up the coast where a bright orange boat was waiting.
Specially designed for exploring the Scottish West Coast, the 42-foot vessel is equipped with two powerful engines for cruising along effortlessly at around 35 mph. You can either sit out on the deck or – when it gets too windy – shelter inside.
Things can get choppy, but we were in safe hands with the skippers, Sandy and Mia, at the helm. They know this part of the world immeasurably well – Sandy even has a flock of sheep that he grazes on the MacCormaig Isles. During our two-day trip, they were constantly pointing out wildlife – seals, porpoises and a minke whale were among the sea-dwelling creatures we spotted along the way (a quick warning: there are lots of midges so be sure to bring bug spray).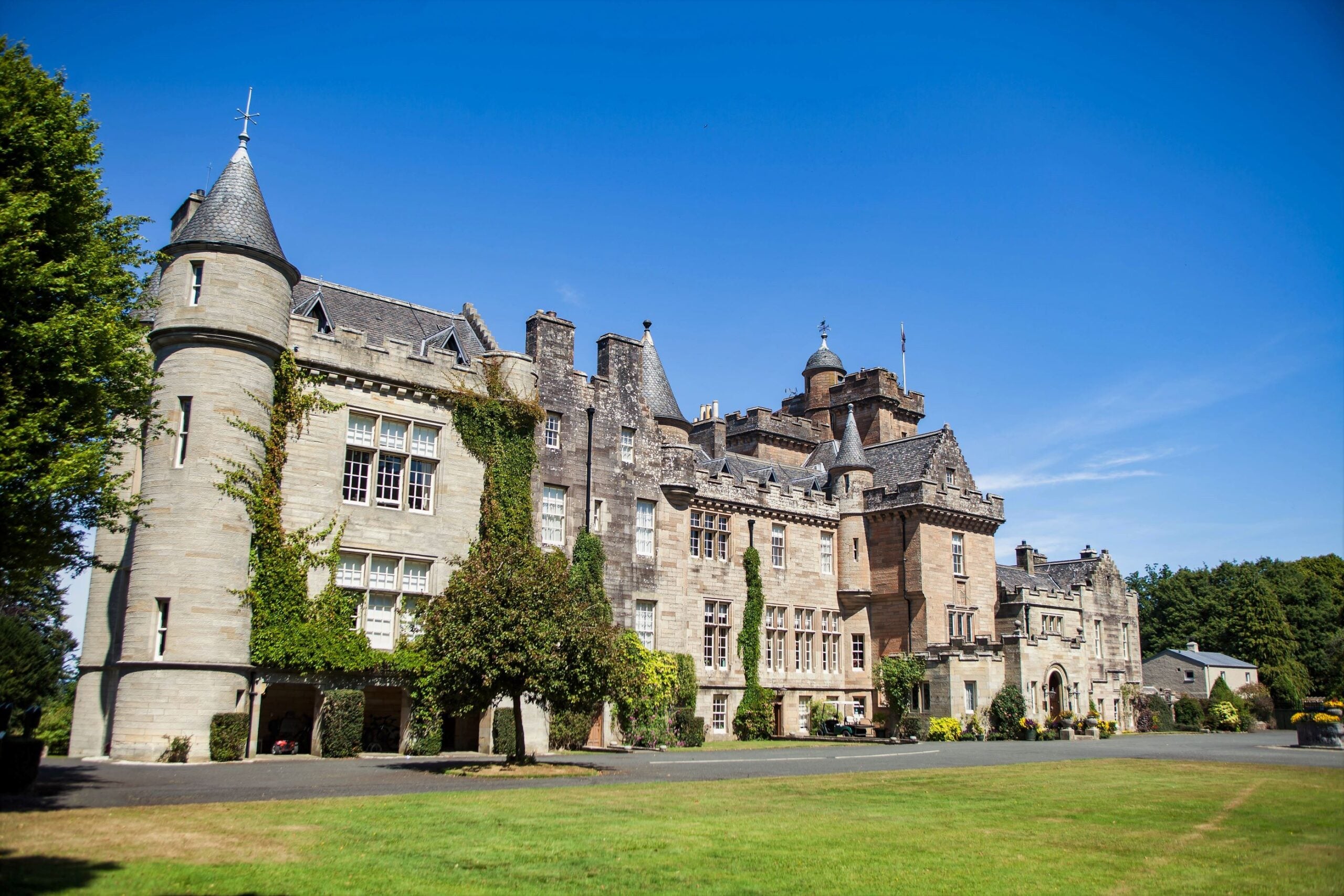 Our first stop was Ailsa Craig – a plug of dense granite leftover from a long-extinct volcano. Over the years the tiny island has been used as a haven for religious dissenters, a smuggling base, and even a prison (some eerily deserted buildings remain). Today, though, it's a bird sanctuary. After exploring by foot, Sandy took us to the island's southwest cliffs where we were greeted by a cacophony of squarks and caws from the 70,000-strong colony of gannets, razorbills and puffins.
With so much to see, each 'sea safari' is specially tailored to guests' interests. Among the most memorable moments on our trip were seeing a minke whale surface close to the boat, peering into a historic cave used as a hermit's retreat by Saint Cormac in the 8th century on the MacCormaig Isles, and spinning around in the Corryvreckan whirlpool that almost killed George Orwell (his dinghy was wrecked here in 1947 but he miraculously managed to escape unscathed).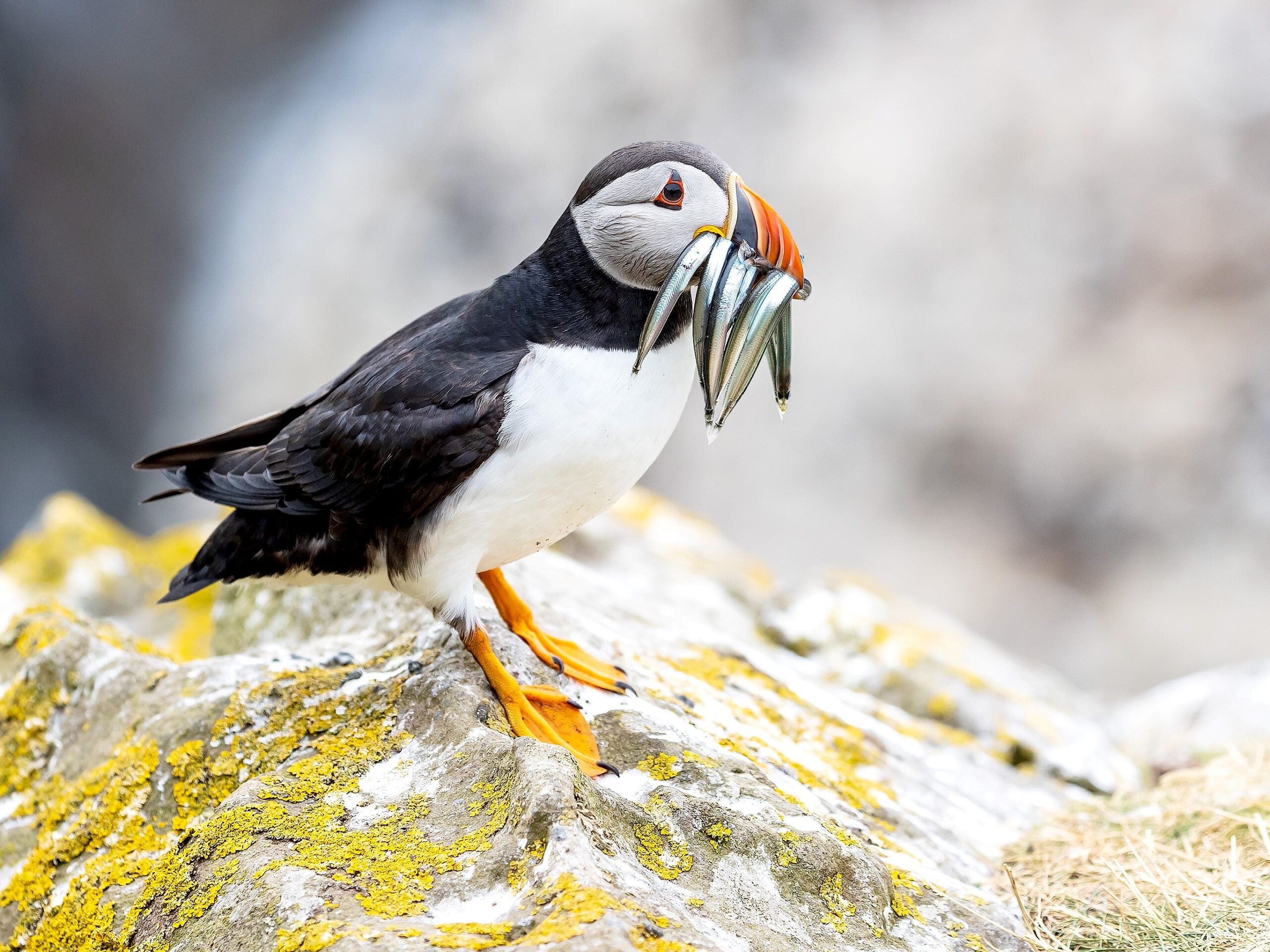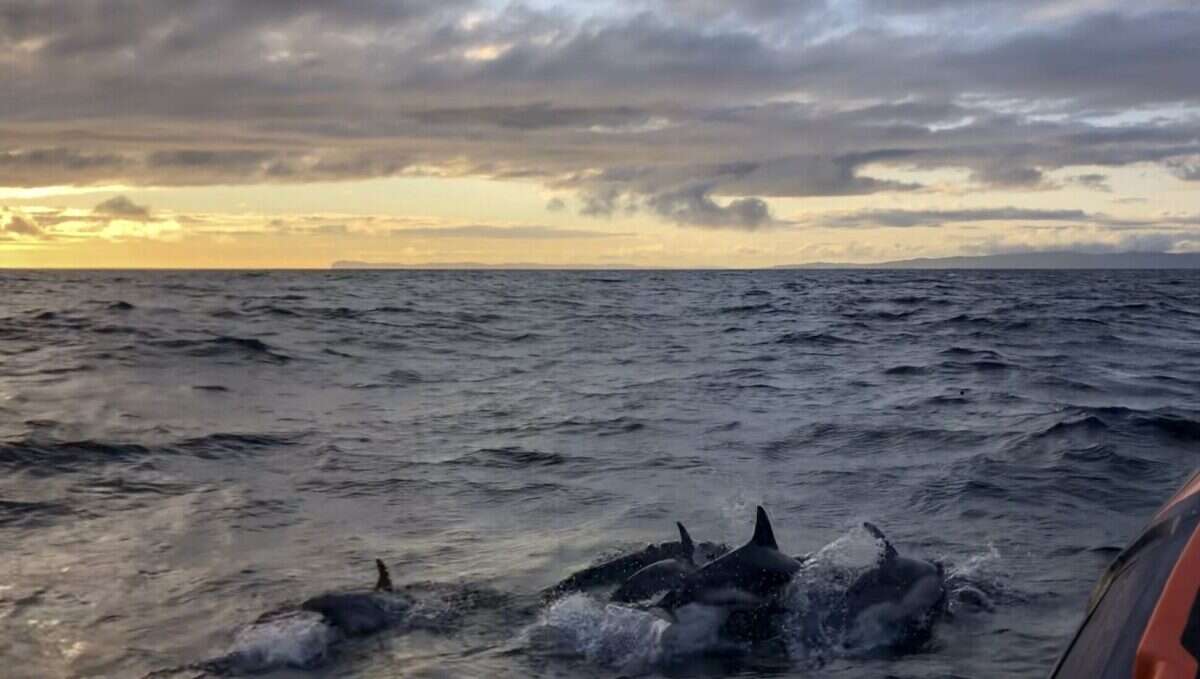 The food was especially noteworthy. On our first night at Glenapp Castle, we were treated to a candle-lit meal in the opulent dining room, while at sea we enjoyed delicious picnics with chilled glasses of champagne. Evenings were spent sitting around the campfire, a gin and tonic or dram of whiskey in hand.
As we left Jura on our final morning, we passed a group of seals lazily sunning themselves on the rocks. Mark Littlejohn stood on the shore waving us off. Few will get to experience the Hebrides like this; for those that do it will be a trip they never forget.
Glenapp Castle's Hebridean Sea Safari starts from £8,000 (approx. $10,297) per person. Prices are based on a four-night/ five-day trip, with two nights at Glenapp Castle in a superior suite and two nights camping on Jura.
[See also: Follow in Barbara Hepworth's Footsteps on 45 Park Lane's Art Trail]