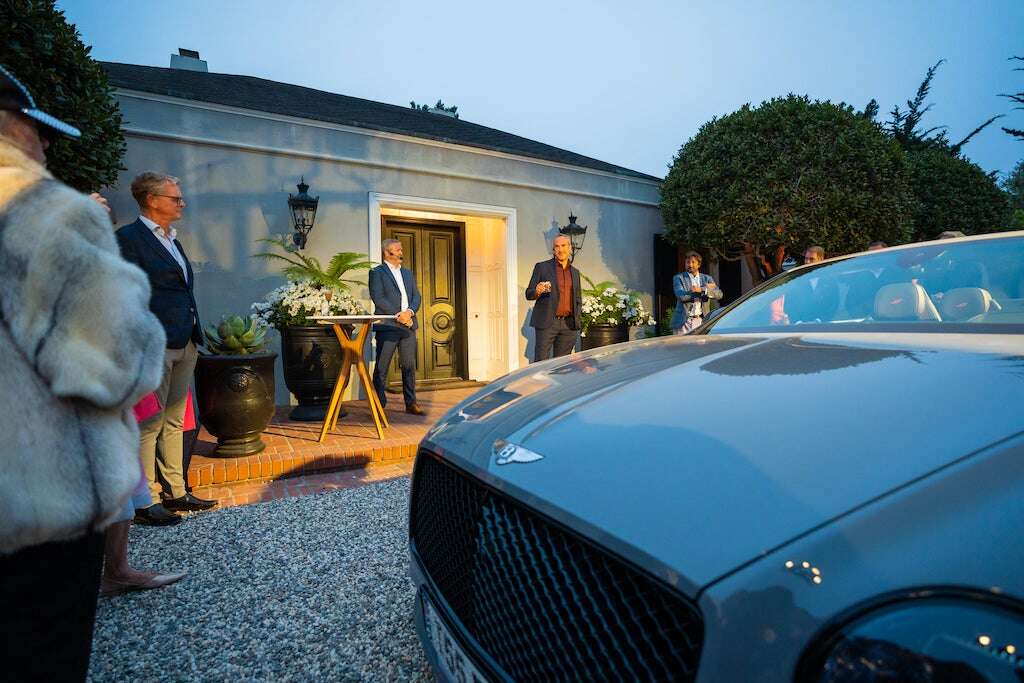 The Monterey Car Week is one of the most exciting and prestigious automotive events in the world, and this August, The Macallan is offering a one-of-a-kind experience for car and whisky enthusiasts alike.
The Macallan Monterey Car Week Experience is a celebration of The Macallan Horizon, a debut collaboration with Bentley Motors, which was announced in 2022. The Macallan Horizon is a culmination of the joint expertise for craftsmanship and a symbol of their drive for a sustainable future.
Despite its 2022 unveiling, Horizon has yet to hit the shelves. The Macallan will reveal details of the whisky inside the striking horizontal bottle, the price and where to buy, soon.
Guests will have the exclusive opportunity to view the single malt whisky as part of the five-day experience, which is available to purchase for $25,000, and includes airport transfer and accommodation at the luxury hotel La Playa Carmel for two people.
[See also: Bentley Reveals Flying Spur Hybrid at The Macallan]
The itinerary includes access to numerous VIP events and immersive activities over the course of the week. On the first day, participants will learn about the history and mastery of The Macallan's whisky crafting. Later, they enjoy a tasting experience with Kirsteen Campbell, The Macallan's master whisky maker – whom Elite Traveler has previously spoken to in an interview.
Naturally, the experience is packed with car-related activities such as VIP access to some of Bentley's latest models at The Quail, and the chance to experience Bentley Motors's high level of innovation and craftsmanship up close with a test drive experience. 
On August 20, the experience concludes with the Pebble Beach Concours d'Elegance – a car show with a history dating back seven decades – where 200 of the most esteemed collectible cars compete for Best of Show. Judges score the cars based on technical merit, history, elegance and originality rather than speed.
[See also: The Best Continuation Cars for Fervent Collectors]
Throughout the experience, attendees can make the most of the House of The Macallan hospitality. Guests will also enjoy fine dining experiences, with venues including Michelin-star restaurants around Pebble Beach.
The annual Monterey Car Week is a highly anticipated affair that, despite the name, features 10 days of special automotive events. The origins of this renowned event date back to the 1950s, with car races on the lanes of Pebble Beach and the Concours d'Elegance.
It has since expanded into an unmissable event for retro car lovers, spanning over the course of several days. This year, attendees can expect car shows, races, auctions and insight from leading industry figures.
You can book the experience by visiting themacallan.com