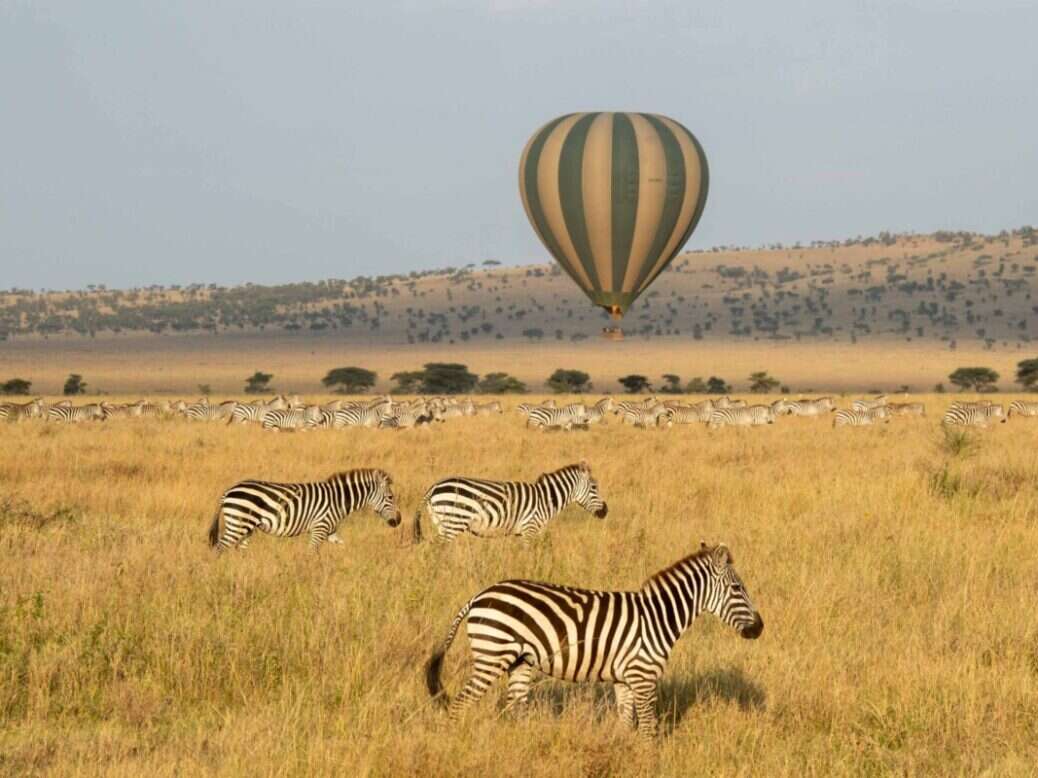 Feel like you've done it all? The planet's first-ever hot air balloon safari across Serengeti National Park might just be for you.
Aardvarck Safaris teamed up with Serengeti Balloon Safaris and Wayo Africa Fly Camps to craft the once-in-a-lifetime experience. Running from November 1-7 2023, the six-day safari kicks off in Arusha at the base of Mount Meru.
Here, guests will board the hot air balloon and take to the skies heading for Serengeti National Park – a UNESCO World Heritage Site teeming with wildlife in northern Tanzania.
[See also: The Best Safari Camps Championing Sustainability in Africa]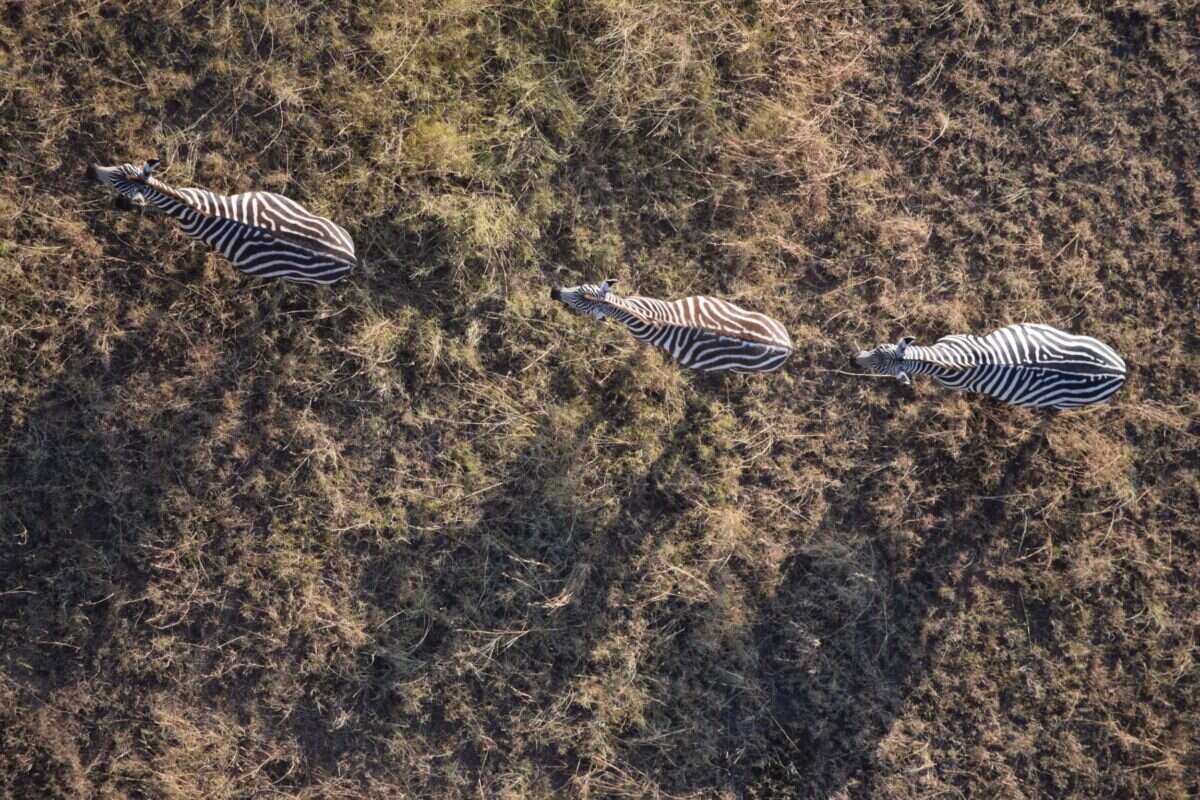 Known for its massive annual migration of wildebeest and zebra, it's the perfect time to visit; following the East African rains in early November, the animals travel through the Serengeti towards the southern short-grass plains. You'll be able to watch this spectacular journey from the sky, floating around 2,000 ft above the wildlife.  
Early each morning at sunrise, guests will be flown to new wilderness spots to explore both by air and by foot on traditional walking safaris with expert guides. Along the way, you'll have the chance to see the Frankfurt Zoological Society's anti-poaching efforts firsthand and explore Gol Kopjes – huge granite formations that are home to the continent's largest concentration of cheetahs.
Four of the nights will be spent fly-camping in cocoon tents out in the bush, gazing up at the starry night sky from your bed, while the other two nights will be spent at the Rivertrees Country Inn just outside Arusha.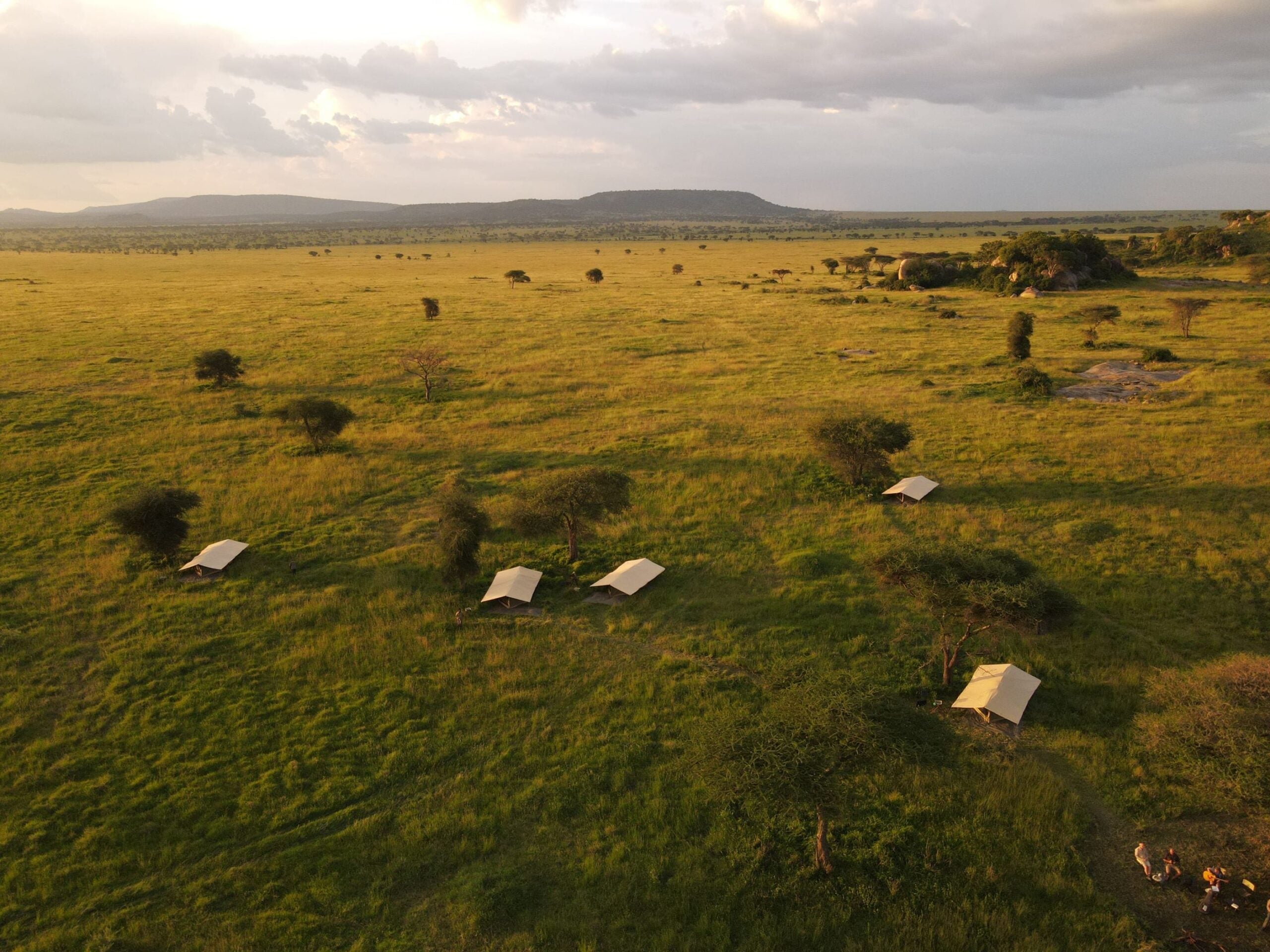 The unforgettable trip concludes with a final balloon flight from Kiwara to the shores of Lake Victoria before guests are taken back to Arusha.
"This is a truly incredible opportunity to be a part of the first group to ever traverse the stunning Serengeti by balloon," says Alice Gully, CEO and Owner of Aardvark Safaris.
"So much of this magnificent national park is still totally untapped by tourism and this first-of-its-kind experience will enable Aardvark Safaris guests to explore it like never before. Opportunities to 'be the first' to do anything are hard to come by these days and we are genuinely thrilled to be offering such an exciting new adventure."
Aardvark Safaris' Trans Serengeti Balloon Safari from £7,995 (approx. $10,155) per person, based on two sharing. Prices include all transfers, four nights full board fly-camping, two nights at Rivertrees Country Inn Arusha.
[See also: The Most Immersive Safari Lodges in the World]