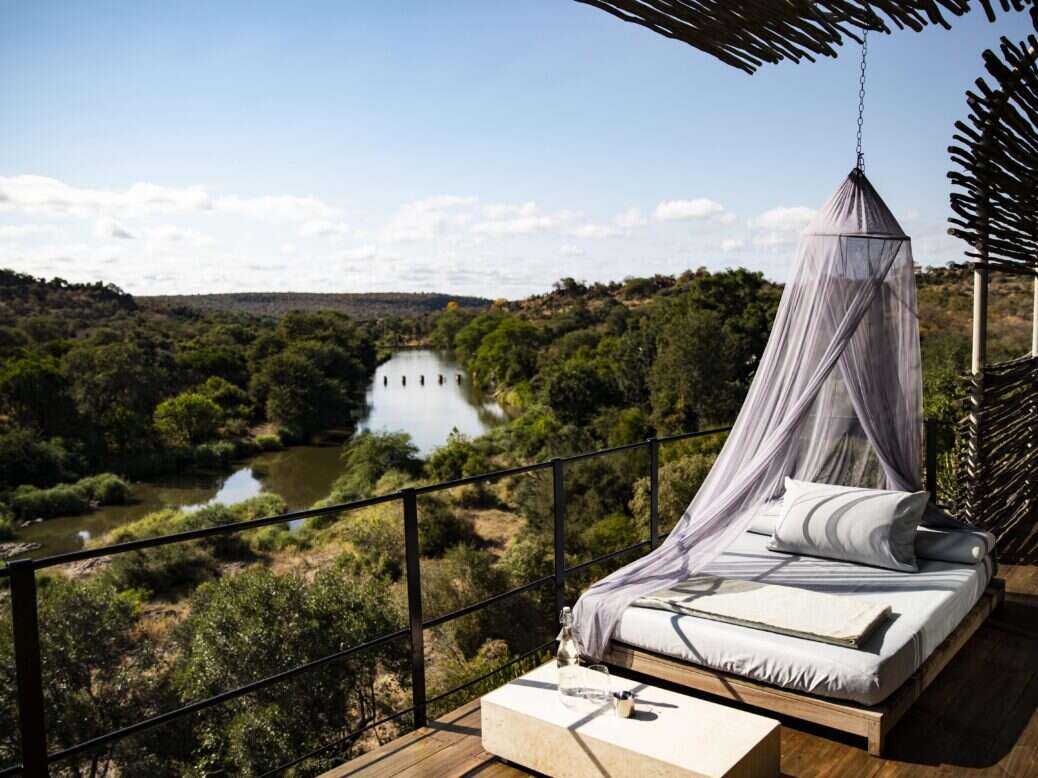 There's a rawness to going on safari. The smells, the constant feeling of vulnerability, the pure ecstasy of being privy to Mother Nature's mercy.
Here, out in the wild, you learn the art of liberation, of escapism. The adrenaline rush of being so exposed, so defenseless, so helpless out in the savannah is like some kind of sexy, dangerously addictive, stomach-churning drug.
Within seconds of the bush slowly revealing its secrets, you begin to realize your problems are tiny in comparison to those of a weak impala. Think of it, in other words, as nature's very distinct wake-up call.
[See also: Inside the Reimagined Singita Sabora Tented Camp]
I first feel this twinge of enlightenment while out on my first game drive. Hidden in the bushes lies a pride of lions: two males (rare, our driver Tovi and tracker Kevin tell us), lionesses and about six or seven cubs. The leader of the pride stares at me as we gaze in excitement. His amber eyes glow; his teeth seem almost eerily and opportunistically poised.
It makes me feel nervous and scared as I watch his full, exhausted belly as he digests last night's dinner. I feel sick with fear but am in awe of just how helpless I am in comparison with this magnificent beast.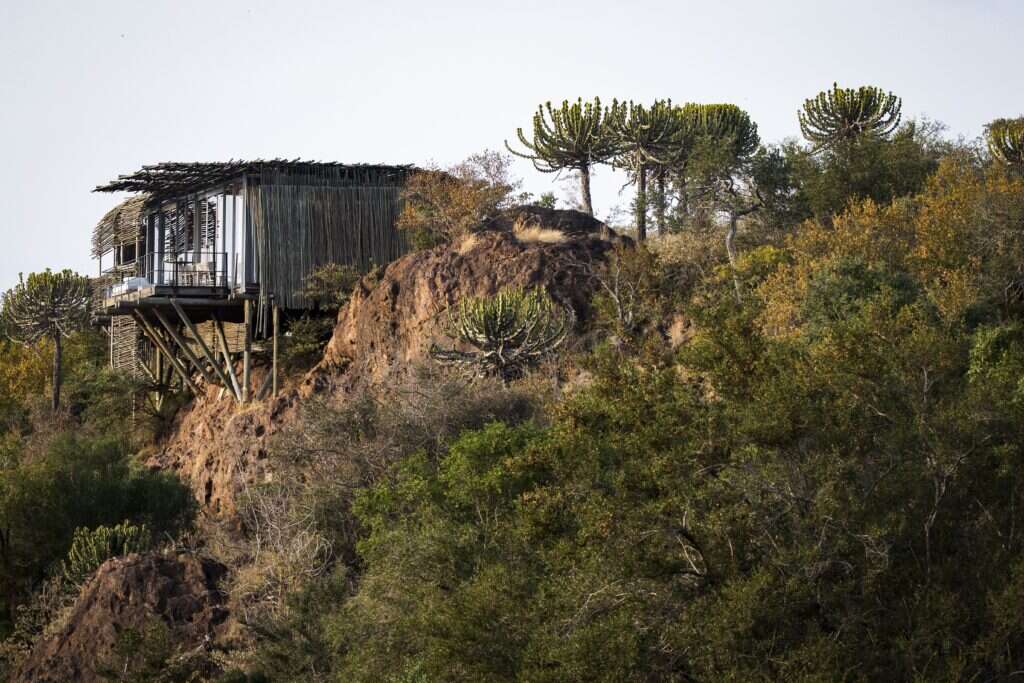 I am in the middle of Singita's stretch of Kruger National Park. Rumor has it, owner Luke Bailes had his pick of Kruger concessions, and this lush oasis was his first choice. For those not familiar with the trekking trailblazer, he successfully pioneered a form of safari in which conservation and next-level experiences for the 0.1% make a virtuous lap of eco-wins from protecting the land, to supporting Singita's anti-poaching units and nonprofit partners.
Perched on a hill overlooking the N'wanetsi River and Lebombo Mountains, two lodges — Lebombo and Sweni — share exclusive use of 33,000 acres of wilderness bordering Mozambique's Parque Nacional do Limpopo. The vibe is remote, wild luxury. Think tin-shack propeller plane rides that land on dirt-track runways, unshared and extremely intimate Big Five sightings, and wondrously lush flora that stretches for miles along the horizon.
[See also: David Filer Previews Life-sized Elephant Series in London]
The place really is the Lion King of safari dreams, featuring all the big names from lowly hyenas to wild dogs, cheetahs, rhinos — with cocktails in between. Then there are the unbelievably chic lodges. The work of GAPP architects, with interiors from Cecile & Boyd, it is swish Hollywood pad meets the jungle. Lebombo is the more contemporary of the two. Taupes, grays and browns dominate the muted palette, with egg-shaped tubs, outside showers, love seats, wide balconies (deck chairs and outside bed included) and grand beds crowning the deluxe space.
Sweni, hanging just off the river, is a more intimate affair. Within a minute or two of pining over our new kaleidoscopically colorful digs, a group of monkeys charged the deck demanding a bite of my half-eaten mango ball from the well-stocked, planet-friendly mini-bar. The setup, much the same as Lebombo, is a little more like Jane's plush version of Tarzan's earthy hinterland — with the exception of both indoor and outdoor showers, as well as an extra bathroom which, after a four-hour morning game drive, really does come in handy.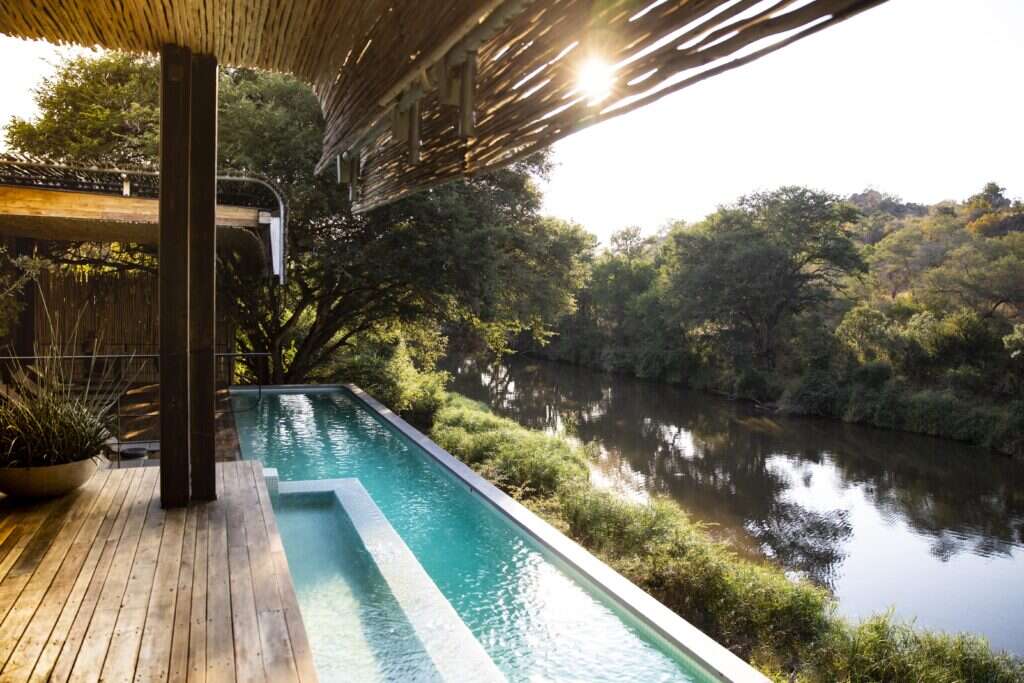 There's more than just plush digs and safari, though. In between all the 5am wake-up calls, lazy hazy days were spent by the two lap pools staggered on the edges of the reserve with views over to the hills atop Mozambique.
Cooks (wannabe ones too) will love the cooking class school: While you learn to rustle up some of the best traditional South African cuisine, the buzz stems from the fact that your time (and your pennies) are helping to support a community development project that apprentices promising young adults from disadvantaged communities. Speaking of culinary delights, the food here truly is excellent.
Liam Tomlin, the acclaimed Cape Town chef behind Chef's Warehouse and Thali, is the man behind Singita's sophisticated array of contemporary bites. As the brand preaches a staunch sustainability philosophy, the menu changes according to what is in season, but expect everything from posh ostrich, fancy burrata, tender asparagus, and a knockout breakfast of eggs cooked in any style.
Plus, if you want to try something more local, just ask. The kitchen will rustle up a special menu of South African delights at your request. Wines? All from down south, naturally.
On our final game drive, we're confronted by the sight of three large male elephant bulls. Their trunks loll; their leathery skin folds; their eyes rage at us fixedly, as they glare at us in total suspicion. The serenity of this tender, intimate moment is broken only by one very bittersweet realization: This might be about as good as life gets. I am healed. I am free, I whisper as we watch the sunset over the horizon.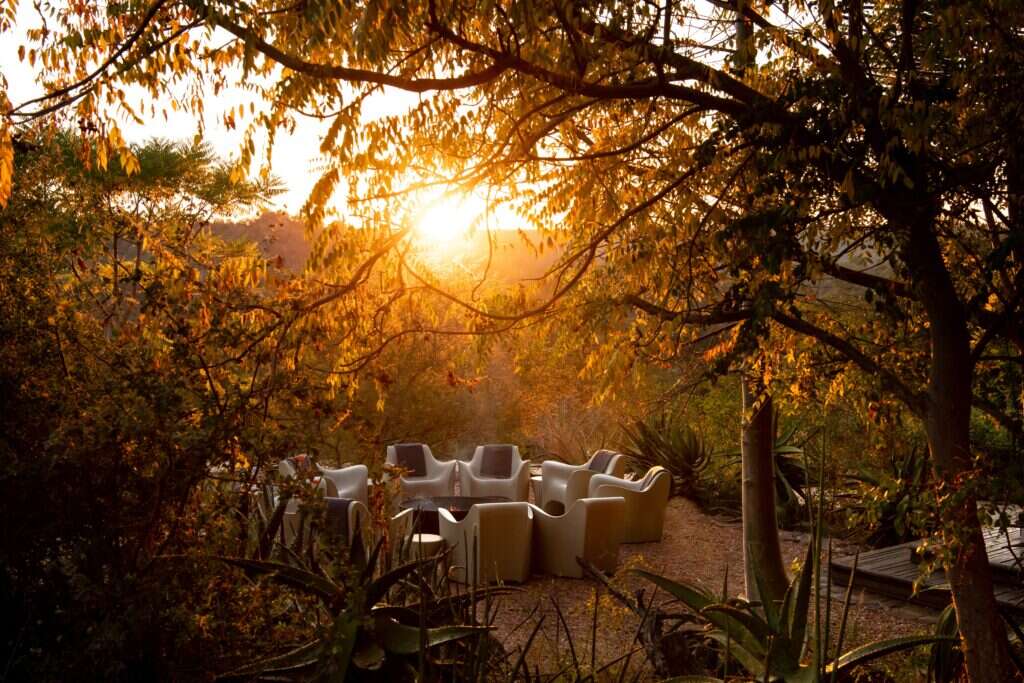 From $10,400 per person based on a four-night safari. Contact +44 208 682 5070, scottdunn.com
[See also: Usangu Expedition Camp Promises New Adventure]
This article appears in the 06 Jun 2022 issue of the New Statesman, Summer 2022