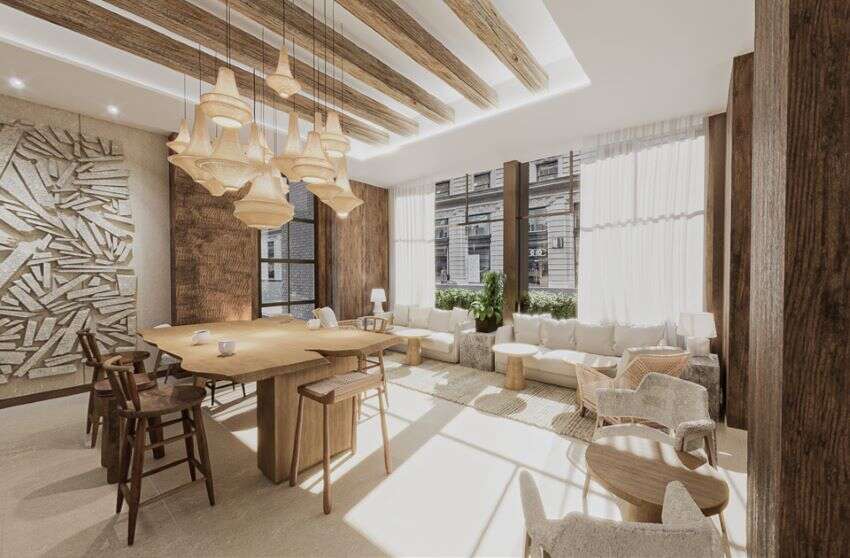 Located in the heart of Mayfair with views spanning across London's glorious Green Park, 1 Hotel Mayfair is set to open to the public this summer, marking the luxury sustainable hotel brand's first UK and European property.
Coming in at nine stories tall, the 1 Hotel Mayfair will feature 181 deluxe bedrooms and suites, as well as a neighborhood coffee shop, a vibrant bar and a bespoke fitness center.
Akin to other 1 Hotels across the globe, the new hotel will also include a Bamford Wellness Spa. Guests and locals can also look forward to the Dovetale restaurant, located on the atmospheric ground floor, and helmed by two Michelin-starred chef Tom Sellers.
[See also: Miami's 1 Hotel South Beach is the Hottest Spot in Town]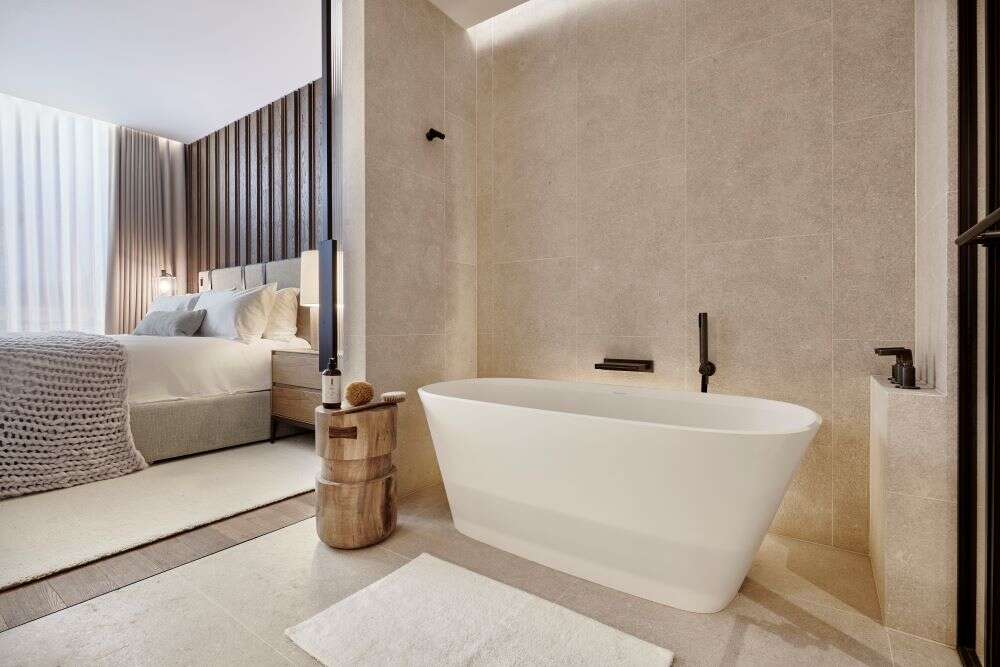 "I am honored to have been appointed as the general manager of 1 Hotel Mayfair and to be part of the brand's EU expansion," commented Francois-Xavier Schoeffer. "I look forward to growing our team at London's first mission-driven sustainable luxury hotel."
In keeping with 1 Hotels' zealous commitment to sustainability, the materials used to adapt the pre-existing building – a decision in itself than has minimized negative impact from renovation and reconstruction – have been sustainably sourced.
Recycled materials feature throughout 1 Hotel Mayfair, including solar panels, reclaimed metal floor tiles, and even one of the most sustainable reuse developments in the district in the form of large areas of green living walls.
[See also: 1 Hotel San Francisco: A Sanctuary of Sustainability]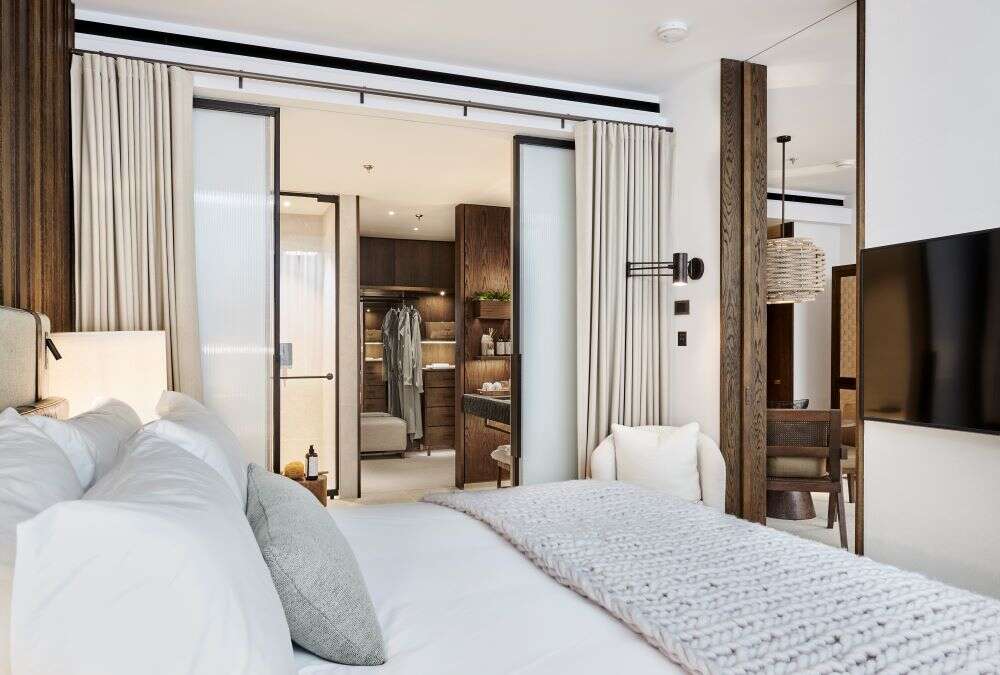 And whether within the bedrooms or the living wall itself – or even the newly created public space gifted to the neighborhood – more than 200 plant species in total have been used across the property.
Even the artwork across the rooms of 1 Hotel Mayfair has taken direction from the luxury brand's commitment to the environment, with specially commissioned pieces, such as Flow by marine-plastic artist Steve McPherson or Kate McGwire's feather sculptures.
[See also: The 13 Best Restaurants in London]