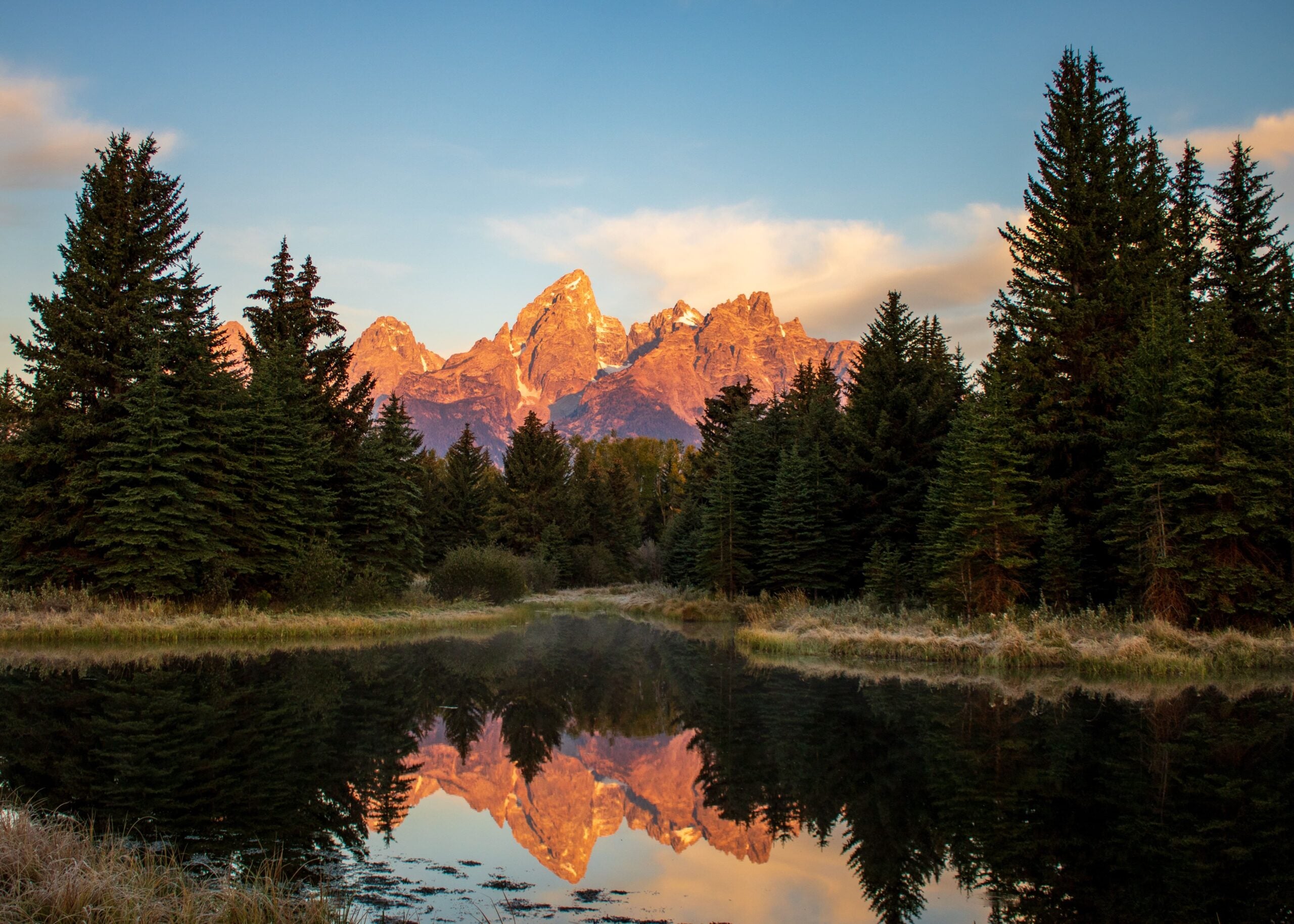 One of Jackson Hole's newest luxury hotels, The Cloudveil, has unveiled a celebratory package to mark the nearby Yellowstone National Park's 100th anniversary, complete with a host of exclusive excursions and experiences that showcase the park's beautiful natural scenery, as well as its long history.
Tucked away in the heart of Wyoming's beautiful mountainous landscape, Jackson Hole makes the perfect gateway to exploring some of America's finest national parks, with the grand peaks of both Yellowstone and Grand Teton just to the north. While the town has long attracted travelers with a taste for outdoor adventure, when The Cloudveil opened its doors last summer, it became the only hotel on Jackson's historic main square.
Setting the standard for the level of luxe yet to come, the hotel's three-night Yellowstone anniversary package kicks off with domestic private jet transportation followed by a VIP airport transfer. Once guests arrive at Cloudveil, they can check in to their sumptuous Premier Suite, complete with mountain-inspired decor and a cozy fireplace, before embarking on their first excursion: a wildlife safari in a vintage Jeep Defender.
[See also: Embark on a Route 66 Road Trip with Four Seasons]
Hosted by Jackson Hole Eco Tours, the safari not only promises an up-close look at the vast number of species that call Yellowstone home but also provides an educational experience, delving into the history and geology of the Greater Yellowstone Ecosystem.
The guide will also share tips on how to visit America's national parks in a safe and considerate way, without leaving a trace. The day out will also include a gourmet picnic lunch created by local chef Gavin Fine, complete with a Dom Perignon champagne toast.
Next up on the itinerary is an exclusive helicopter journey above Yellowstone, where guests will have an unrivaled birds' eye view of the park and across the surrounding landscape. Keep an eye out for Eagle Peak which, at a staggering 11,350 ft, is the highest mountain in the park.
Rounding off this epic four-day adventure is another trip to the skies, this time in a hot air balloon. Taking off just as the day begins to draw to a close, guests are treated to an unforgettable view of the sun setting beyond the Yellowstone mountains.
[See also: Elite Traveler Reveals Top Adventures 2022]
"At The Cloudveil, we pride ourselves on celebrating the many natural wonders that surround us in Jackson — which is why creating a deluxe experience for our guests to commemorate Yellowstone's 150th Anniversary was a natural fit. Between a private eco wildlife safari through the park to an unforgettable helicopter ride above Yellowstone, we're excited to have curated the ultimate bucket list way to celebrate America's first national park," says Bruce Grosbety, general manager and regional VP.
To cement its obligation to help protect one of America's most beautiful natural spaces, the hotel has committed to donating $10,000 of the total $150,000 booking fee directly to Yellowstone National Park. The sum will go toward Yellowstone's stewardship and conservation initiatives, with projects including protecting native bison, youth education and climate change mitigation.
In between pre-arranged excursions, guests can also make the most of the abundant amenities, both within the hotel and beyond. On site, there's an outdoor pool and rooftop bar, with hiking, cycling, golfing, fishing and skiing all available nearby.
To ensure guests look the part for their Jackson Hole vacation, the Cloudveil Yellowstone anniversary package also includes a custom fitting at local Western hatmaker, JW Bennett, as well as a pair of boots by Burns 1876. There will also be a private photographer on hand to capture the entire trip, ensuring the precious memories last a lifetime.
The Cloudveil Yellowstone Anniversary starts at $150,000 for three nights, with maximum group number of four people. Contact Pam Clark, director of sales and marketing, pam.clark@thecloudveil.com, thecloudveil.com