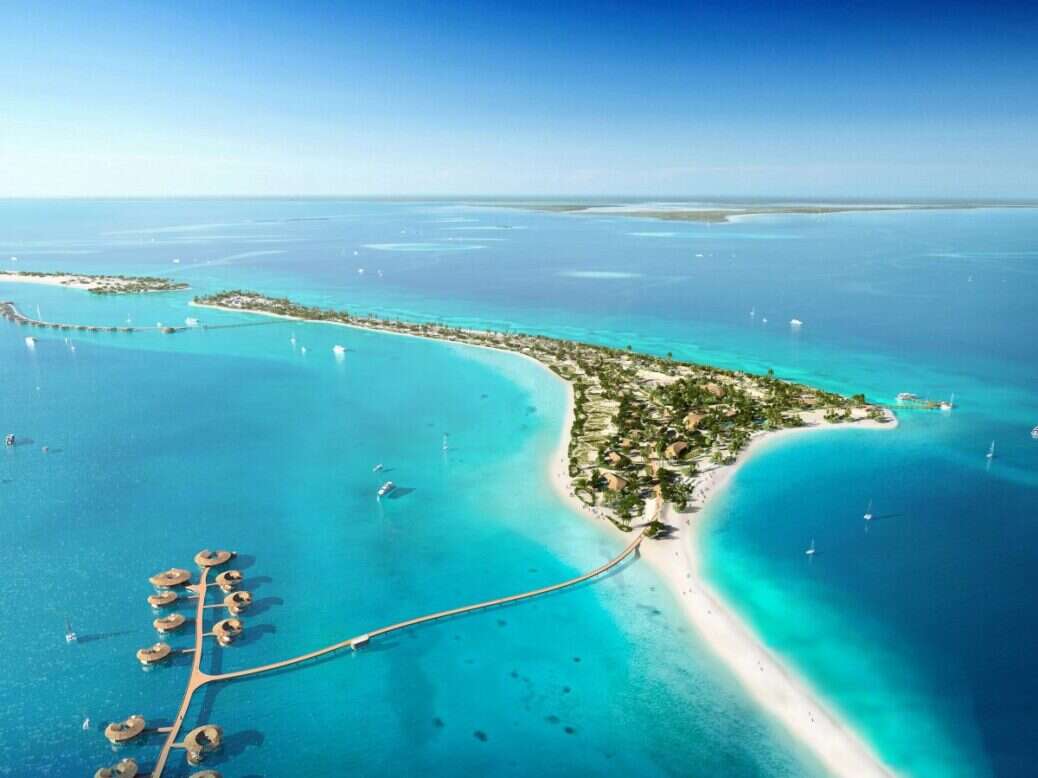 Bastion of the luxury travel world Four Seasons will be opening a Four Seasons Resort in Saudi Arabia, it has been announced, as part of The Red Sea masterplan developed by Red Sea Global, a stock company wholly owned by the country's Public Investment Fund.
Located on Shura Island, between the cities of Umluj and Al Wajh, the new Four Seasons Resort will feature approximately 149 rooms and suites, all of which will offer uninterrupted vistas of the utterly breathtaking soft white sand and sparkling clear waters that so define the Red Sea beaches.
"This new destination provides the next generation of travelers with an incredible opportunity to discover what Saudi Arabia has to offer, building on its historic and cultural significance, while highlighting the exceptional natural beauty of the region," says John Pagano, group CEO of Red Sea Global.
[See also: John Pagano Sets Out Vision for Red Sea Global]
"We are thrilled to have Four Seasons as a partner on this project, bringing their world-renowned service expertise to the beautiful Red Sea."
Guests of the Four Seasons Resort within the Red Sea can also look forward to a full-service spa, tennis courts, three outdoor pools and two separate beaches that will provide facilities to dive to the unmissable coral reefs.
The Four Seasons Resort will be joined by a yacht marina, retail outlets, an 18-hole golf course, and various leisure and lifestyle facilities in this new development that will draw in tourists across the globe to a beautiful, and previously underdeveloped, part of the Middle East.
[See also: Four Seasons Announce First Branded Yacht]
The Red Sea development will encompass 124 miles of coastline and include a scattering of natural islands and lagoons. As is befitting its awe-striking location, the destination complex is being built with a major emphasis on sustainability, in which the masterplan is informed by marine spatial planning to minimize the impact tourism will have upon the environment.
Other endeavors that the Red Sea development has committed to in its pursuit of sustainability include the usage of renewable energy, and dedicated conservation zones when developing the islands.
Discover more about Red Sea Global by visiting the dedicated hub on Elite Traveler.