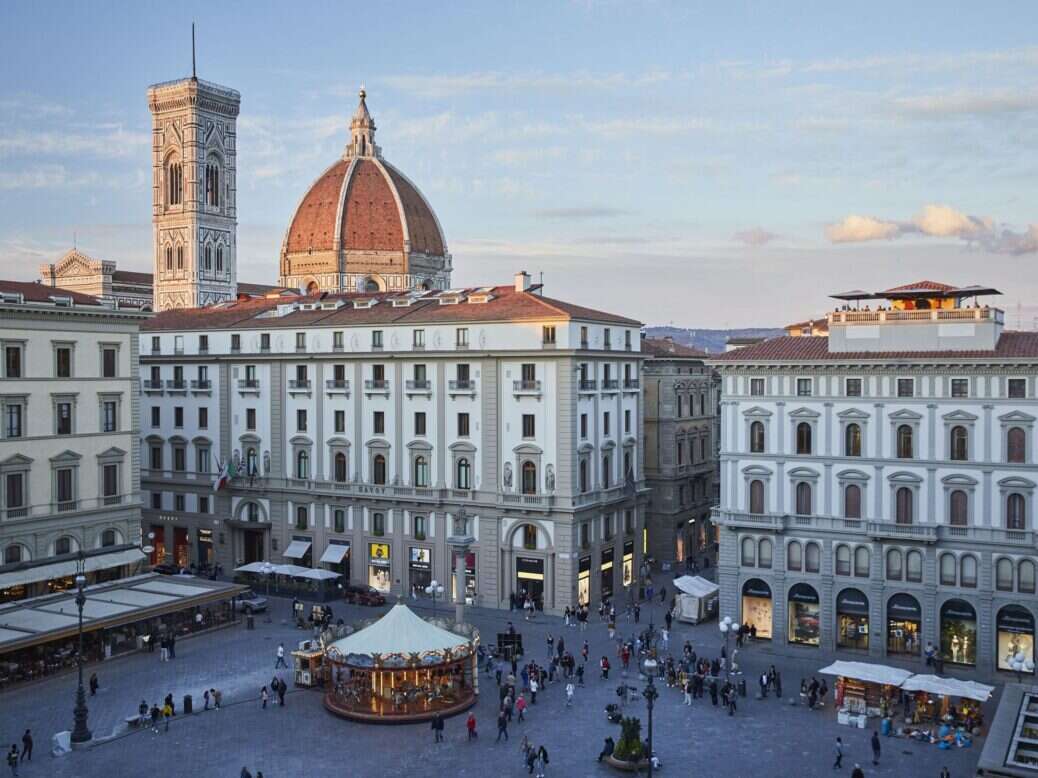 Few destinations can be pinpointed as the birthplace of a major cultural movement. And few cultural movements can match the significance of the Renaissance. Florence is an incredible city, one that has to be seen to be believed, and those visiting — be it on a one-off city break or as part of a larger grand tour — should look no further than Hotel Savoy, a Rocco Forte hotel. 
When choosing a hotel in a medieval European city, location is key. Streets can be narrow and busy, while public transport can sometimes be difficult. The best bet is to stay somewhere where everything is walkable. Hotel Savoy sits in the center of the action. The Duomo di Firenze — the most iconic building in Florence — is a stone's throw from its grand front door. It's location on the edge of the bustling Piazza della Repubblica is ideal for a morning stroll in search of coffee, or an evening one for cocktails. 
Designed as a hotel from its inception, construction on Hotel Savoy began in 1893 based on the designs of Italian architect Vincenzo Micheli. Heavily praised at the time for its modern design which included electricity, heating and an elevator, it would go on to provide inspiration for nearby projects. At once Hotel Savoy became the favored meeting place for the Florentine aristocracy.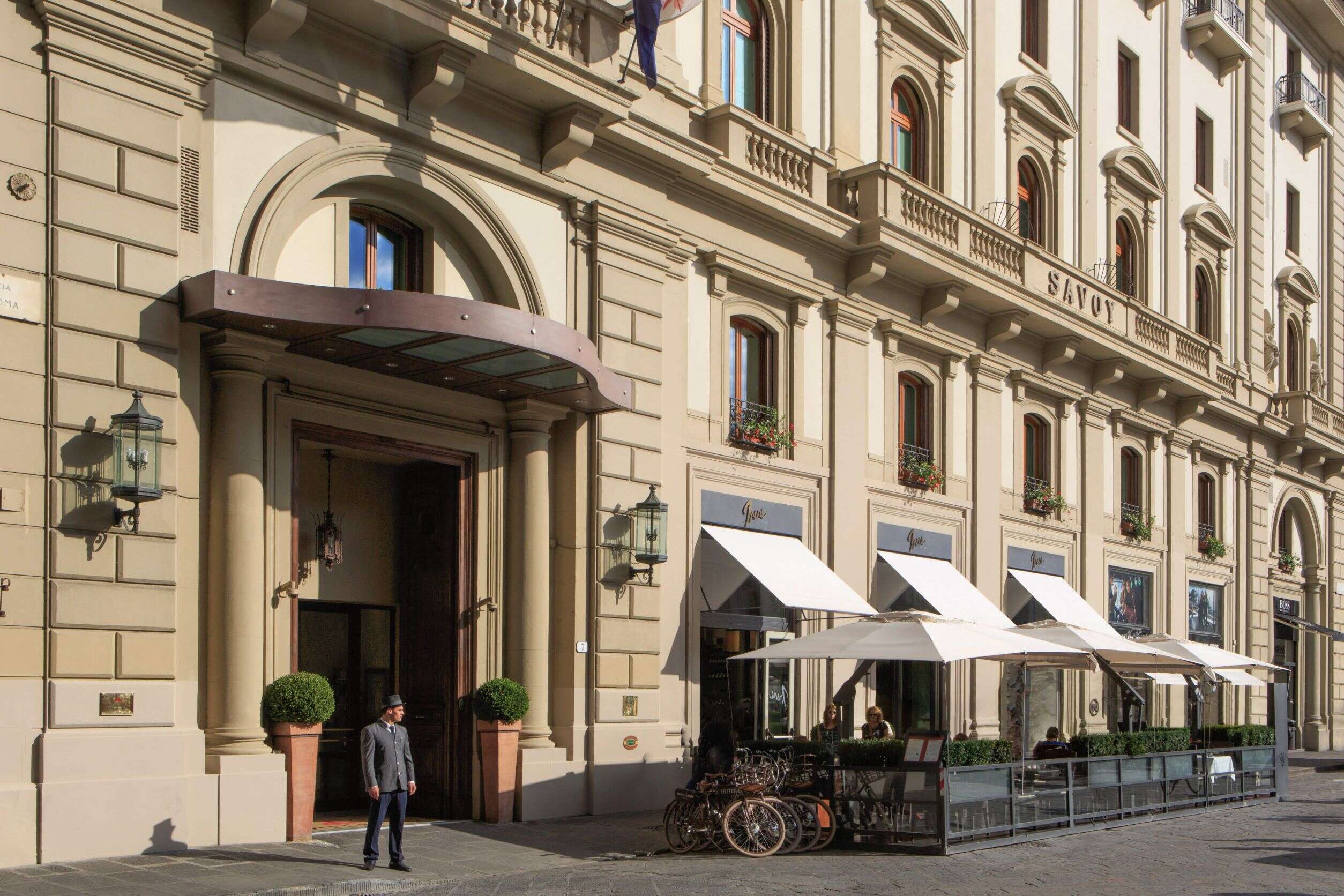 Although initially built 130 years ago, today Hotel Savoy feels far from old. Inside, its modern, bright and fresh décor inspire a sense of youthful modernity in this historic city.
Those interested in art will instantly recognize Leonardo Da Vinci, Michelangelo and Botticelli. Lovers of architecture will know of Brunelleschi and his influence. Still today, politicians and businessmen utilize the morally ambiguous philosophies of Machiavelli. This remarkable city was forged by some of the greatest minds of the last millennia, it remains an unmissable bastion of European civilization. 
Stay
Those visiting Hotel Savoy will be staying at one of the most opulent abodes in Florence. A major renovation in 2018 transformed Hotel Savoy into a poster child of Italian and Florentine design. Director of design Olga Polizzi naturally took inspiration from the Renaissance and a partnership with Florentine fashion house Emilio Pucci to reveal the essence of Italian elegance.
Hotel Savoy boasts 79 bedrooms, 29 of which are luxurious suites. Rooms suit the contemporary styling of the hotel while paying homage to the past. Enchanting artwork adorns the walls and when the location is this good, almost every room is graced with an exceptional view.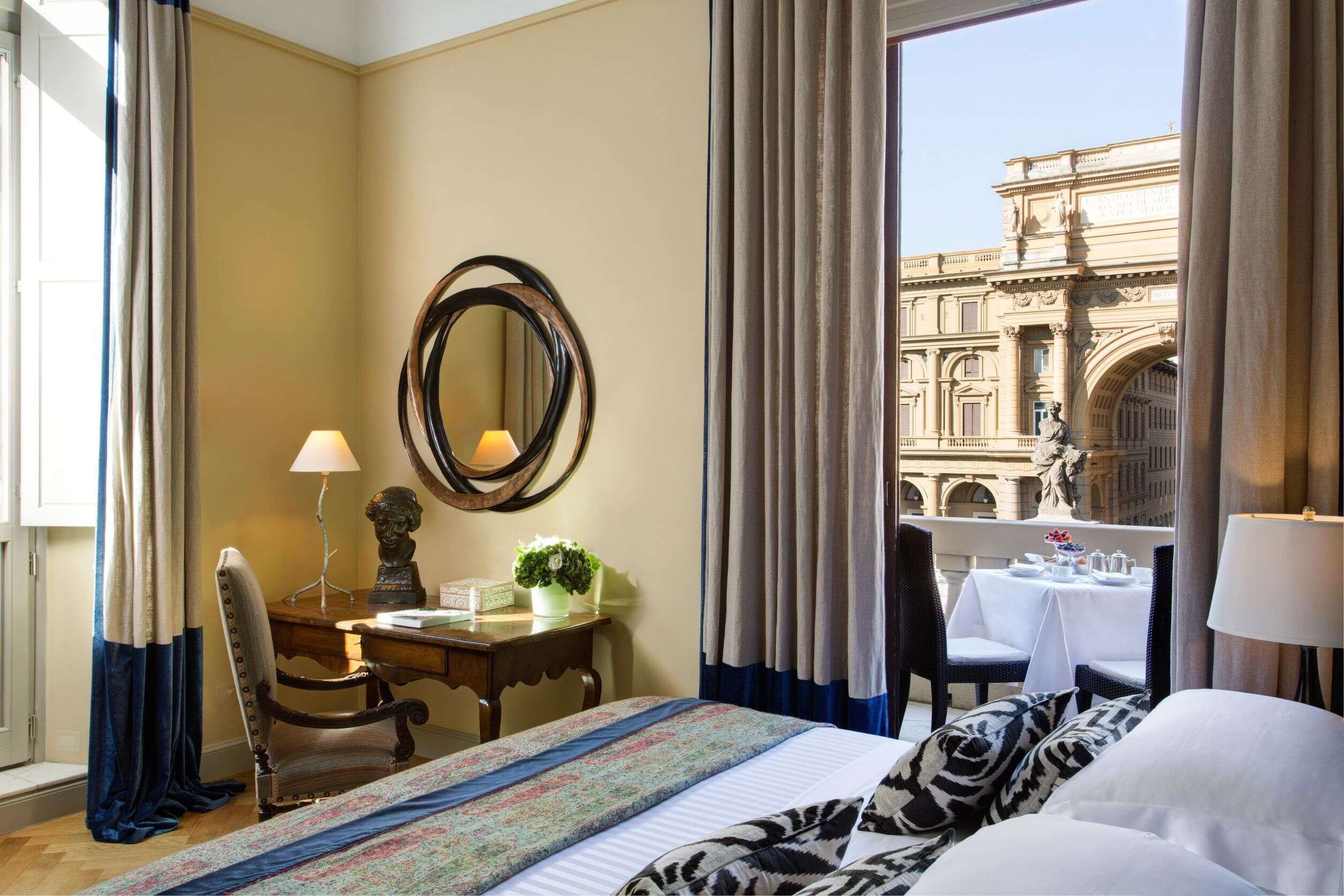 Those looking to add a further dose of luxury to their stay should look no further than Hotel Savoy's suites which are as varied as they are grand. From 377 sqft, Junior Suites follow a delightful woodland theme, soft furnishings colored in moss and sunflower, while the Deluxe Suites feature separate living and sleeping areas inspired by the Tuscan countryside.  
At Hotel Savoy there are four Grand View Suites that gaze down upon the historic Piazza della Repubblica. The in-room bar and private dining room make these ideal for entertaining and your guests will love the fine parquet floor and locally sourced bespoke Florentine furniture.   
The ultimate form of accommodation is reserved for those staying in the Duomo Presidential Suite. Named after Brunelleschi's unmissable orange dome — which is in clear view — this suite features two bedrooms, a sitting room with gold leaf mirrors by Il Bronzetto and a private dining room. Natural earth tones pair beautifully with the Italian marble bathrooms that are emblazoned by sophisticated mosaics.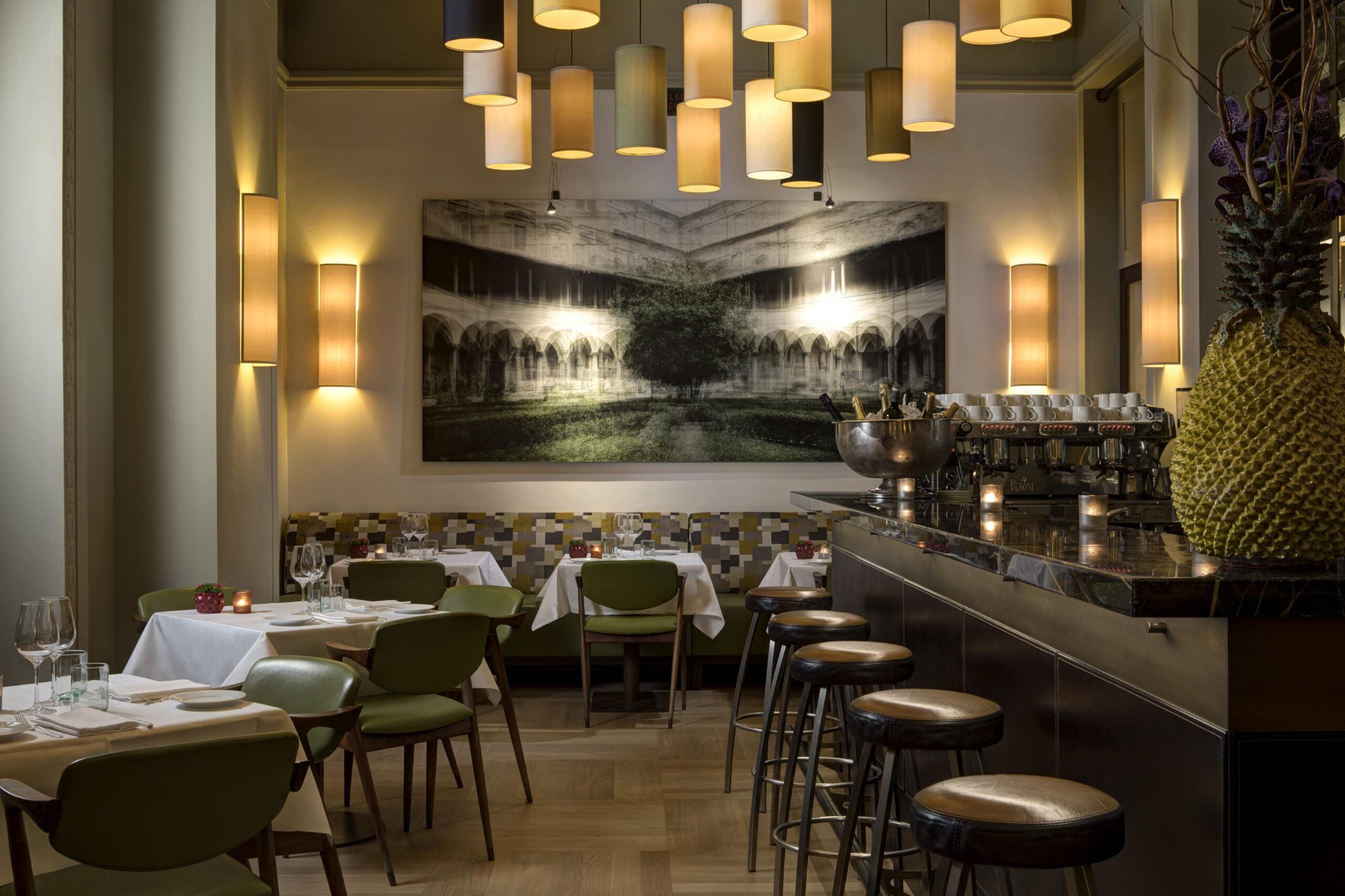 Dine
A visit to Hotel Savoy in Florence would be incomplete without also stopping by Irene, the exceptional Italian restaurant which dominates the ground floor. Proudly situated as part of the Piazza della Repubblica, diners soak up the atmosphere of the piazza from the glamourous outside terrace or enjoy the retro 50s-esque styling of the restaurant inside.  
[See also: Kempinski Palace Engelberg: Serenity in Switzerland]
Throughout their evening dinners will experience a journey through the flavors of Florence and the surrounding Tuscan countryside, with light and simple dishes that honor traditional Italian cooking. Some of the best truffles in the world can be found around Florence, so rest assured they feature across the menu.
Irene brings to life the incredible dishes of celebrity chef Fulvio Pierangelini.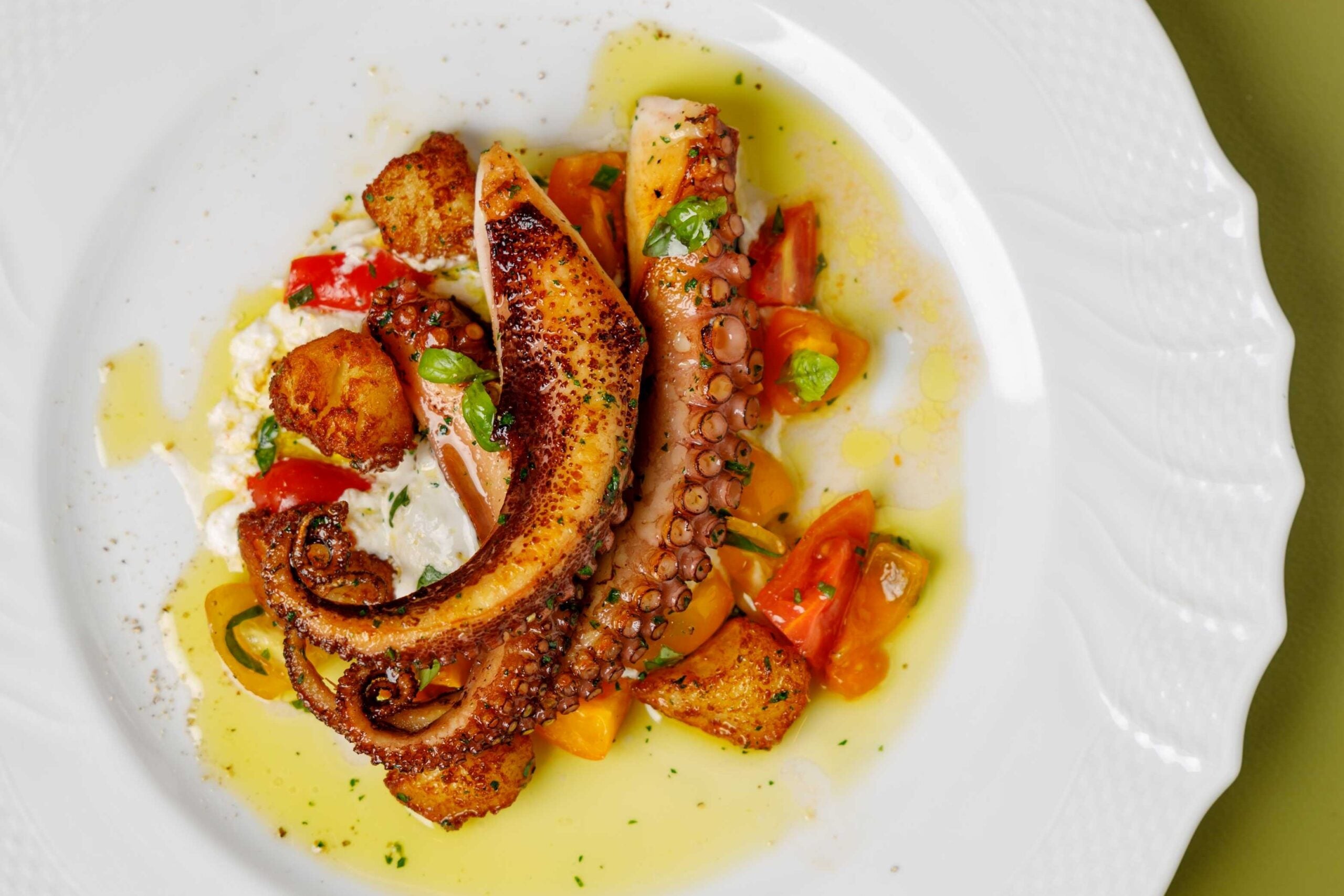 Highlights include: Tuscan stuffed pork, served with wild mushrooms and thyme sauce; Risotto with radicchio, aged parmesan cheese, black garlic and pomegranate; and Mr Borgioli's beef tartare with black truffle.
Following the guidance of Pierangelini, the head chef at Irene, Giovanni Cosmai utilizes the freshest, high-quality, local ingredients which prove so pivotal in Italian cooking.
Perhaps it is most apt to end dinner with a drink on the outside terrace. As it was first concocted in Florence in 1919 — a Negroni would be an excellent choice. Head barman and leading figure in Florentine mixology Federico Galli serves his Negroni with an elevating Tuscan vermouth by Winestillery, this adds a botanical edge to the classic Italian cocktail.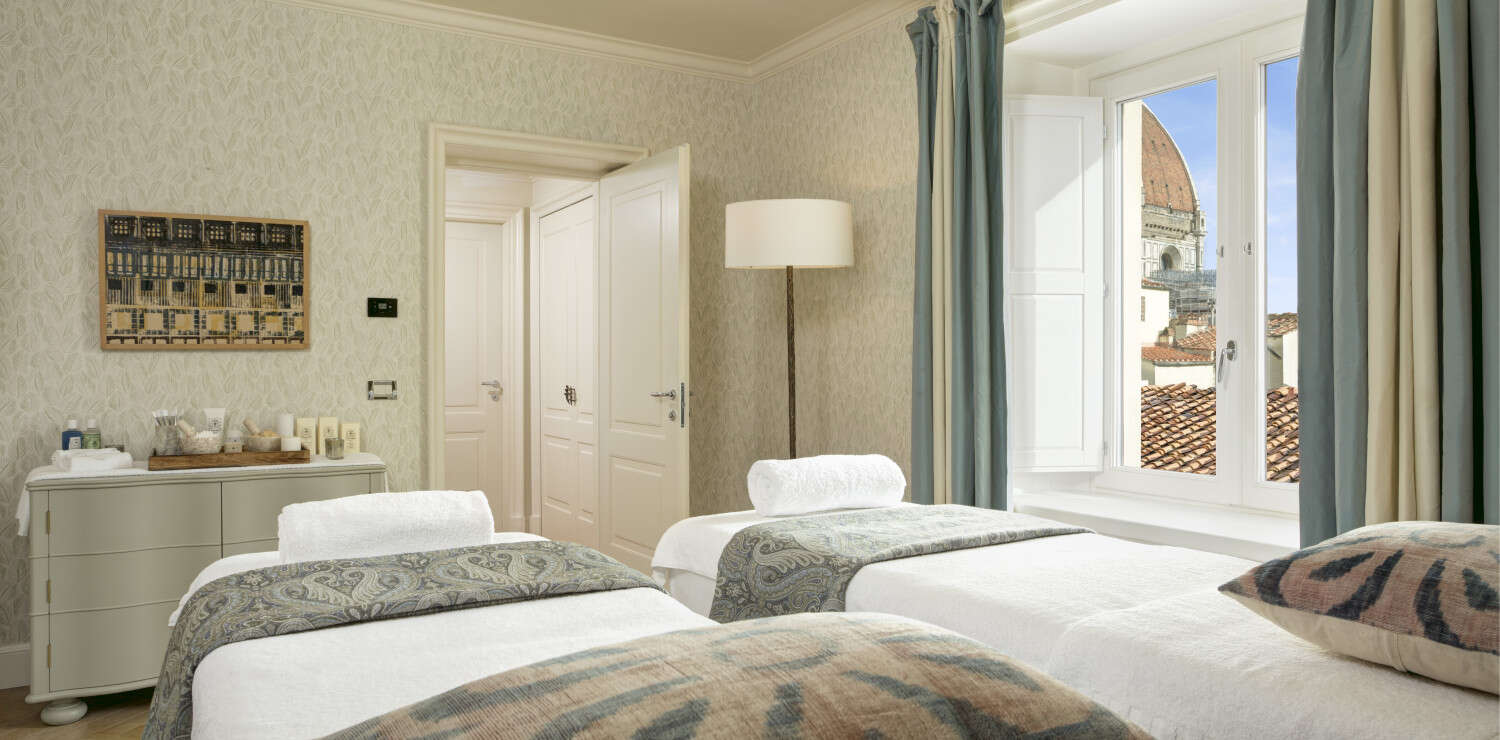 Relax
Florence is a busy, bustling and exciting city and while exploring and discovering its countless hidden gems is a must, it's also important to enjoy some downtime on your trip. Those looking for an added dose of relaxation to their Florence stay should head to the Spa Suite, located on the 5th floor of the Hotel Savoy.
Unlike many hotel spas which are hidden away, the Spa Suite at Hotel Savoy presides over the city. Situated across two floors, guests will lose themselves in the stunning 180-degree views that include some of Florence's most celebrated architecture.
[See also: A Luxury Travel Guide to Chicago, the Most Beautiful Great City]
The Spa Suite is partnered with Officina Profumo-Farmaceutica di Santa Maria Novella and in fact was created in honor of the 800th anniversary of the ancient pharmacy. Founded by Dominican friars the year they arrived in Florence in 1221, Officina Profumo-Farmaceutica has been offering incredible high quality, natural products ever since.
Guests will indulge in aromatic or exfoliating massages or rejuvenate with innovative "Face touch" or "Hydranutri Facial" treatments. The exciting combination of Florentine history and modern wellness techniques creates an experience that should not be missed.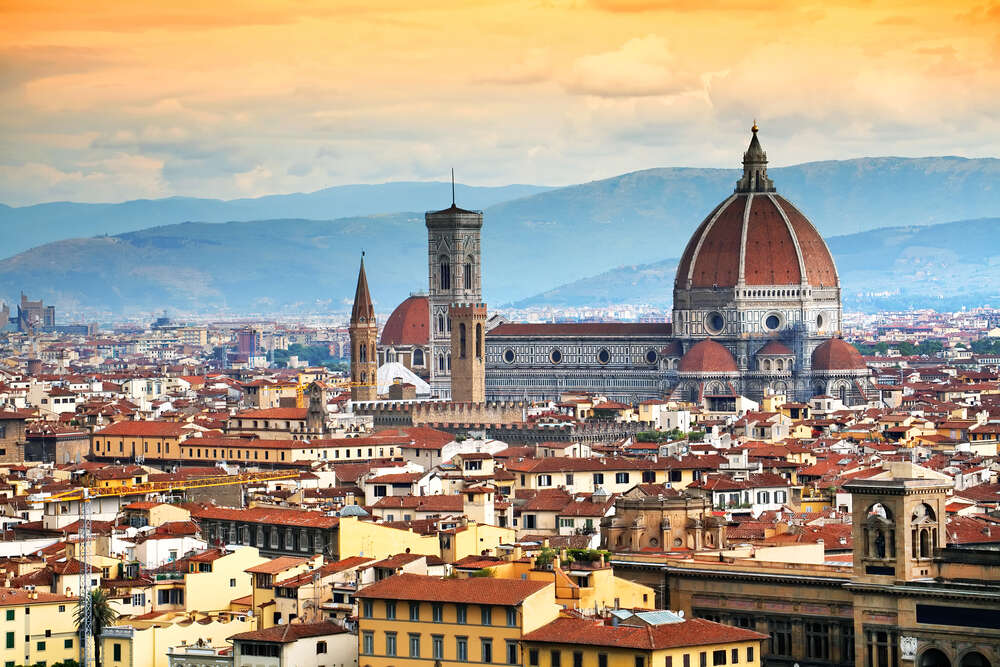 Explore
Florence is a city that is defined by its history. Originally a Roman city, Florence survived the fall of Rome and rose to be one of Europe's largest cities during the time of the Medicis in the 15th century.
The House of Medici ruled Florence from 1434 to 1737 and truly left their mark on the Tuscan capital. Thought to be one of the first modern museums, the Uffizi gallery, — which was built by the Medici has been open to the public since 1765. Inside there are countless exceptional works from the Renaissance including Botticelli's Primavera and The Birth of Venus, a stroll through this storied gallery will be on the bucket list of every aesthete.
[See also: The Best Hotels and Suites in Rome]
Fans of truffles should also rejoice, the Hotel Savoy offers an experience to spend a morning with local legend Giulio Benuzzi. After a short drive outside Florence, Benuzzi will take guests hunting with his dogs in search of Tartufo Bianco, "The Great White" truffle. After the hunt, guests will join Benuzzi at his home and enjoy a truffle-based meal, accompanied with excellent Tuscan wine.
If you are in search of art, history, culture or just looking to experience a true European gem, the streets of Florence will delight. With its location at the heart of the Renaissance, Hotel Savoy is the ideal staging post for an escape to Florence.