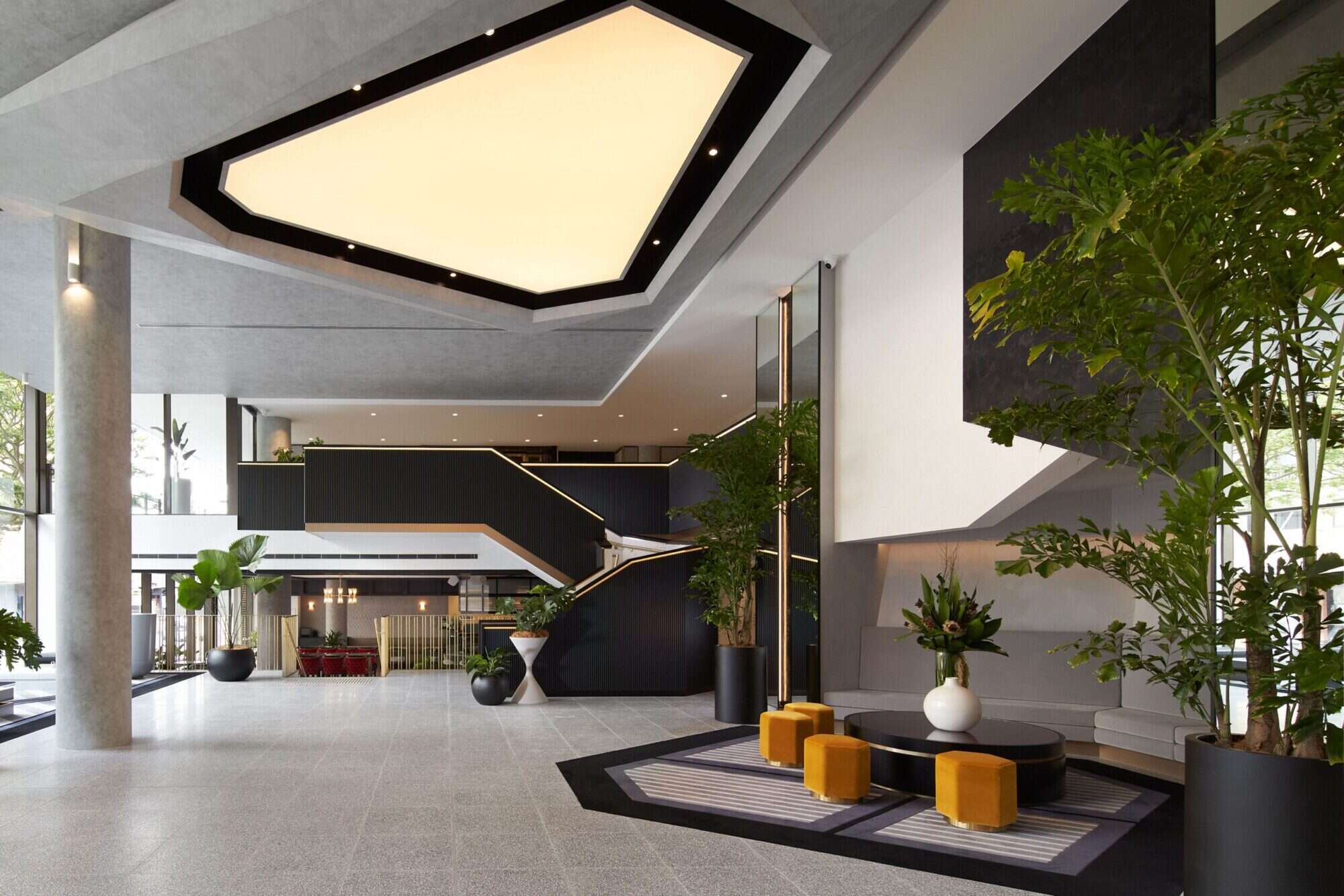 Global hotel and resort group IHG has recently unveiled the latest addition to its expansive brand portfolio: the Vignette Collection.
The defining character of hotels within the new collection will be their ability to offer one-of-a-kind stays in some of the globe's most sought-after destinations. Vignette will group together independently owned hotels from around the world, with each retaining its own distinct identity while simultaneously benefitting from IHG's global reach and luxury hotel management experience.
Guests staying at the new Vignette properties will also be able to make use of the ever-popular IHG Rewards loyalty program, which gives members access to exclusive perks and dishes out points for each visit.
Among the Vignette Collection launch properties is Australia's Hotel X. Located in Fortitude Valley, Hotel X is a design-led hotel that puts its guests in the beating heart of Brisbane. It prides itself on capturing the vibrancy of the city through avant-garde interiors, daring artwork and skyline views. Over in Thailand, the Pattaya Aquatique hotel, found on the country's east coast, will be another launch property.
[See also: IHG's Jane Mackie on the Future of Travel]
"Our new Vignette Collection gives IHG a compelling way to welcome world-class independent hotels into our brand family, combining each property's distinctive identity with the power of our global scale. As our first hotels in Australia and Thailand both showcase, each property is as unique as the next, and all will be endorsed by IHG's trusted reputation for quality," said Keith Barr, IHG Hotels and Resorts CEO.
Vignette Collections will join IHG's existing portfolio of 17 hotel and resort brands, which span nearly 6,000 hotels worldwide. As with the rest of the brands under the IHG umbrella, Vignette will embrace IHG's Journey to Tomorrow plan, which is committed to contributing to a more positive outlook for the planet and the communities that inhabit it in line with the UN's Sustainable Development Goals.
Each hotel will have the freedom to engage with projects and initiatives of their choosing, allowing support to be given on both a local and a global scale, with IHG offering owners guidance to ensure each has a meaningful and measurable impact.
[See also: Twenty for 20: The Most Iconic Hotels of the 21st Century]