If you're a first-timer in the Amazon, Inkaterra Hacienda Concepcion offers the essential starter survival pack. It's more chic eco-lodge than it is at home with the Wild Thornberries featuring carved wood everything and a medley of well-manicured shacks spread across 2,000 private acres in Tambopata, one of the Peruvian Amazon's top and most accessible natural reserves.
The lodge itself began life as a cacao and rubber plantation built on the grounds of the "Fundo Concepción", an Amazon Catholic medical mission center. Over the years it fell into disrepair and was eventually snapped up by the Inkaterra group and was transformed into the NatGeo-approved, Indiana Jones-esque lodge it is today.
The whole thing sits a speedy 25-minute journey away from Puerto Maldonado, the biggest city you'll spy on this part of the Rio Madre de Dios river, and though it seems close, the harsh reality is that it couldn't be farther away from humanity even if it tried to be. Despite its remoteness, the beauty of it all is that the lodge and its surroundings are stonkingly city-type friendly.
Trails are well laid out thanks to a series of winding wooden and expertly signposted tracks; WiFi thrives in the main public spaces; and virtually every western modcon can be found in the rooms or nabbed at reception. Summed up, Inkaterra Hacienda Concepcion is, in all respects, the perfect introduction to the quintessential Amazonian adventure, traveling families included.
[See also: Casa Chable: A New Eco Retreat in a Mexican Biosphere]
Stay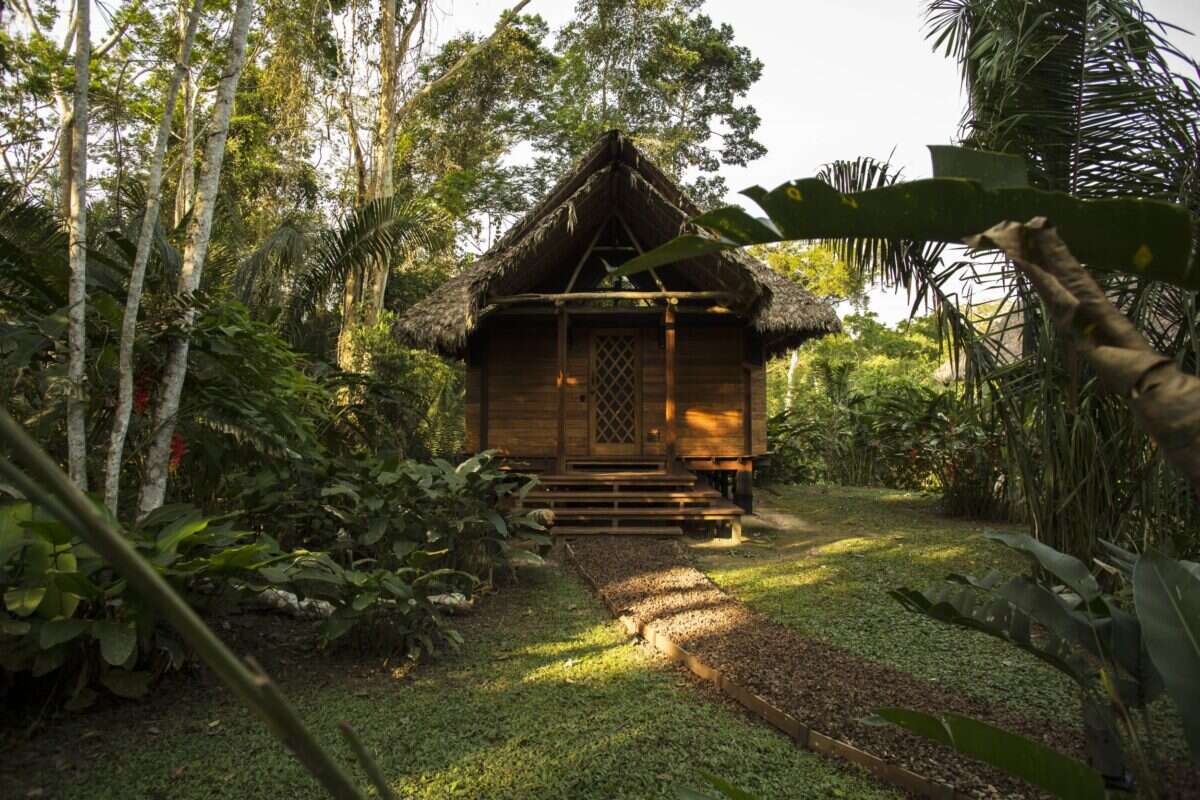 Where you decide to sleep here really depends on how comfortable you are being immersed in nature. The main central house is all comfortably furnished and enjoys the perk of being away from the river and swamp as opposed to its sister cabanas hidden away on the resort's edge. Designed for more adventurous types, the layout is rustic meets wannabe NatGeo photographer.
Double beds crown the space alongside a couch, slick wicker chairs and ample storage space for all your rainforest-ready accessories. Windows are replaced with a thick mosquito-proof mesh for uninterrupted views of the watering hole below. What you see is at the mercy of the bush. Bird sightings from macaws to parrots swooping the heavens are near guaranteed, and if you're lucky like me, monkeys will take up residence on your roof.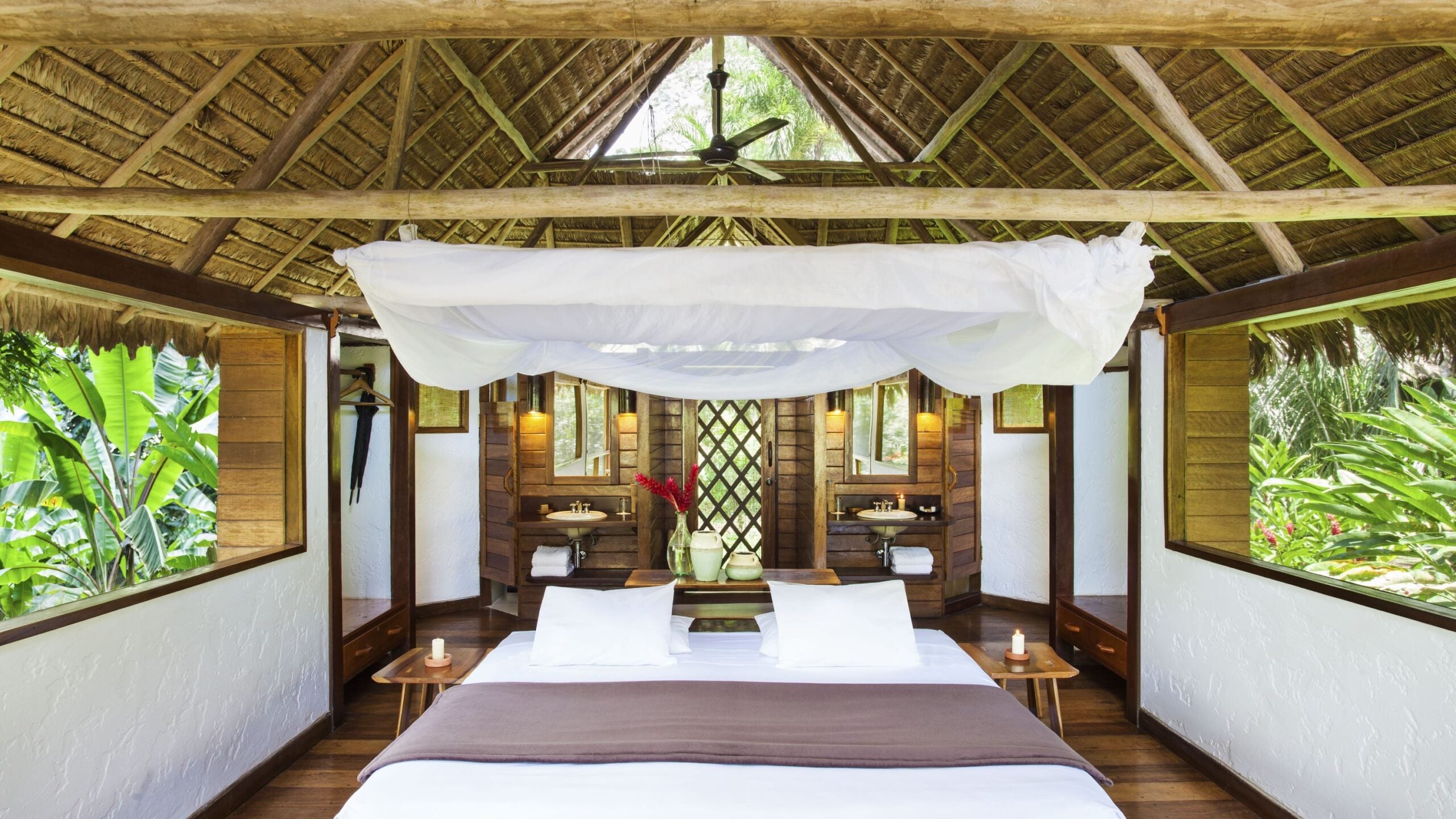 Being so out in it all is not for everyone – I barricaded myself in my room as soon as the lights went out – but despite the constant fear of Mother Nature's gullet, there was something eerily spectacular about hearing every single croak, buzz and hum the jungle had to offer come sunset. Oh, and as it's an eco-lodge, it's worth noting that the power goes off at 10.30pm sharp. Think of it as an experience and a good excuse for a social media detox.
Dine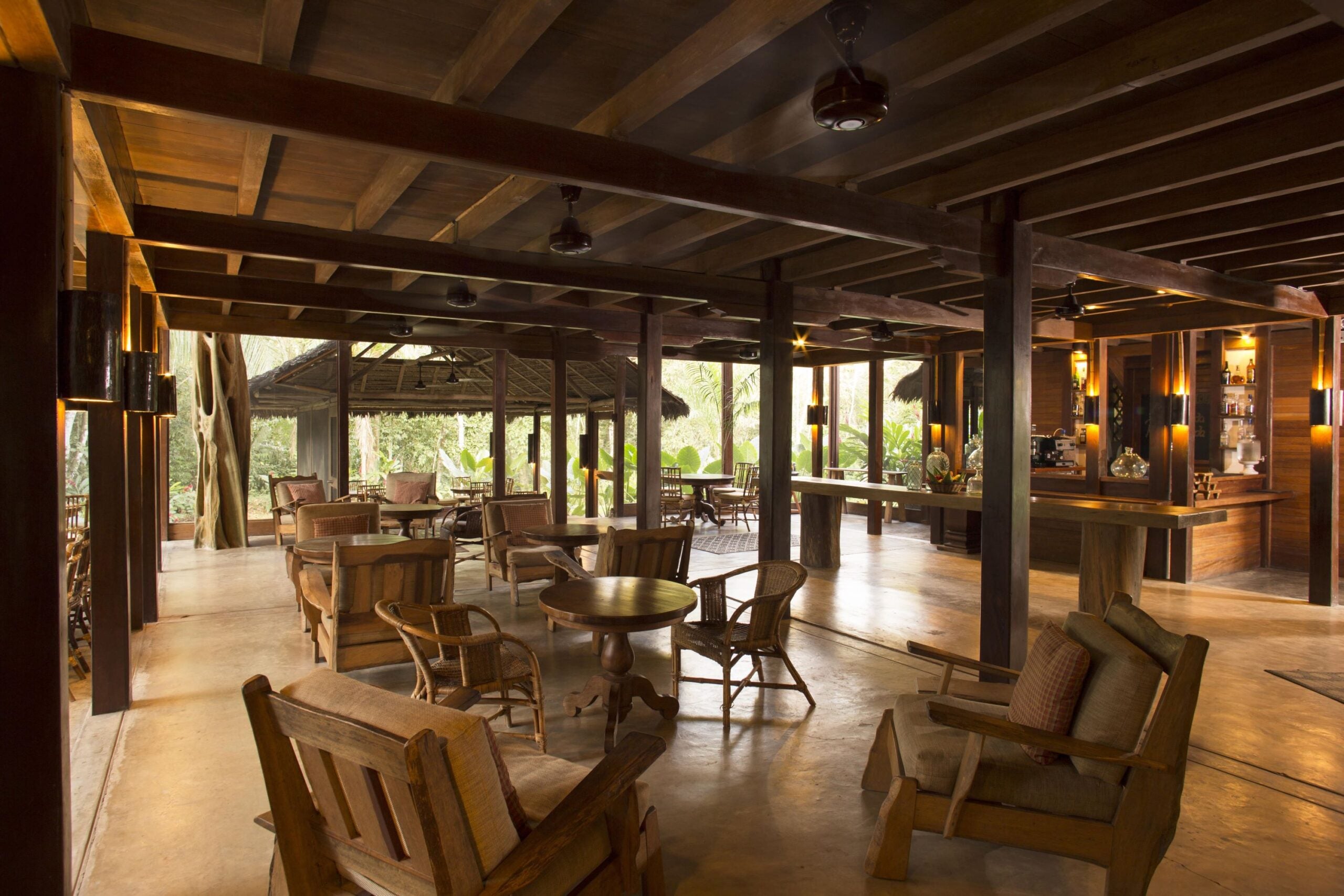 You are in the jungle so do not come here expecting all-fresco on demand. All the grub is seasonal and is served in the scenic lounge at breakfast, lunch and dinner. Menus change daily with organic and local farm products reigning supreme. Expect pole-on-line local fishes caught by the fishermen on the river, lots of bush pork, jungle salads and a peppering of delicacies made on demand. Brekkie is buffet style with continental everything up for grabs, plus eggs made your way and Amazon-style pancakes.
Explore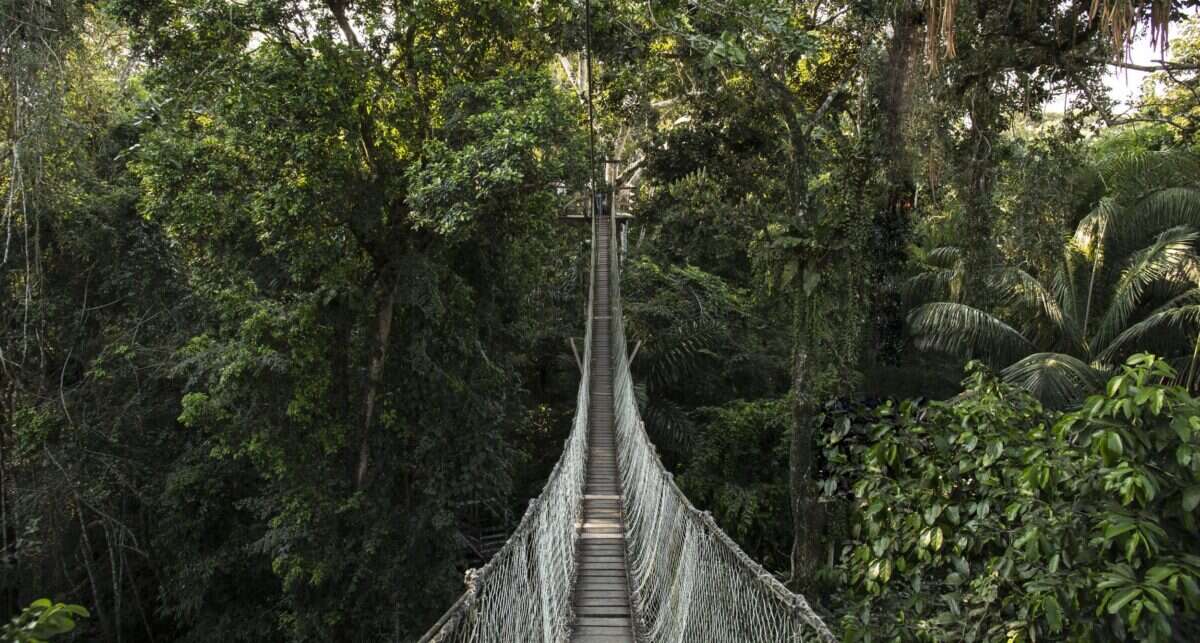 Included quarter-day excursions make staying here well worth it. Guides – all local – are assigned at check-in and will take you through a full orientation before you set off into the jungle. You'll cover numerous, and very easy, trails learning all about the forest and its relationship to us. Think a good schooling in trees and medicinal plants.
Come sunset the Twilight River excursion whizzes you up and down the Rio Madre de Dios (the river) in search of all the beasts that lurk in its depths. Caiman sightings are a given, along with sloths (if you are super fortunate) and for the brave, anacondas depending on the season.
Still on the night theme the aptly named Rainforest by Night soiree gets you up close and personal with the critters of the forest floor. Tarantulas, bugs, frogs, bats and virtually anything that makes your skin crawl are just some of the highlights. Excellent star gazing opportunities, too. The hotel also offers extra paid for expeditions. The best begins at 5am to see the jungle parrots, parakeets and macaws descend into a frenzy to feed on a nearby clay wall. The sight is spectacular, as is the never-ending banquet breakfast served going back upstream.
Scott Dunn offers a 16-night Peru itinerary, including a stay at Inkaterra Hacienda Concepcion, from £11,320 (about $13,775) per person including flights, transfers and select experiences. For more information, please visit scottdunn.com
[See also: The Best Safari Camps Championing Sustainability in Africa]