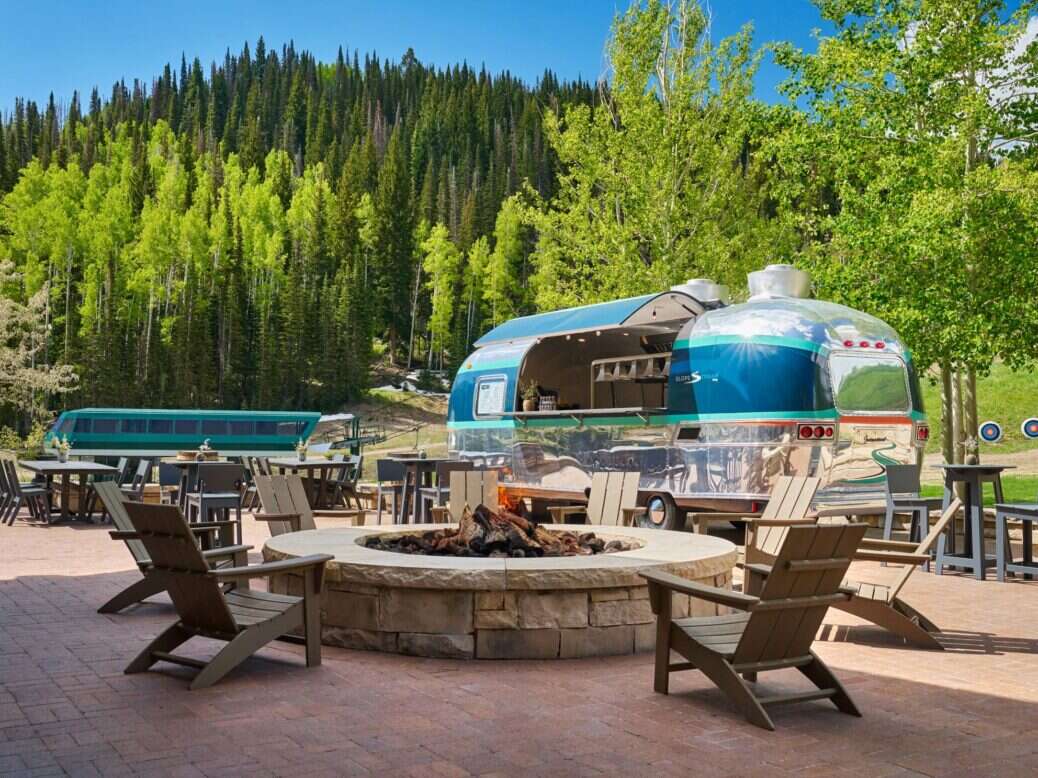 Just in time for the incoming ski season – the end of summer isn't all bad news – Utah's Montage Deer Valley has unveiled its brand-new look, courtesy of a radical renovation that has seen the luxury ski resort turn over all of its guestrooms, suites, and dining outlets.
This much-anticipated renovation across the 16-acre resort sees San Francisco's BraytonHughes Design Studios at the helm of the resort accommodations, whilst Denton House Design Studio of Salt Lake City has overseen the restaurants and lounges. Both design houses have drawn inspiration from the dramatic beauty of the Wasatch Mountains when curating these spaces.
"The beauty and history of the region are such an integral part of the experience we provide our guests, and the renovation of our accommodations and dining outlets succeeds in immersing everyone we host in our surroundings," commented Joseph Mattioli, general manager of Montage Deer Valley.
[See also: The Lodge at Blue Sky: Utah Luxury at One with the Land]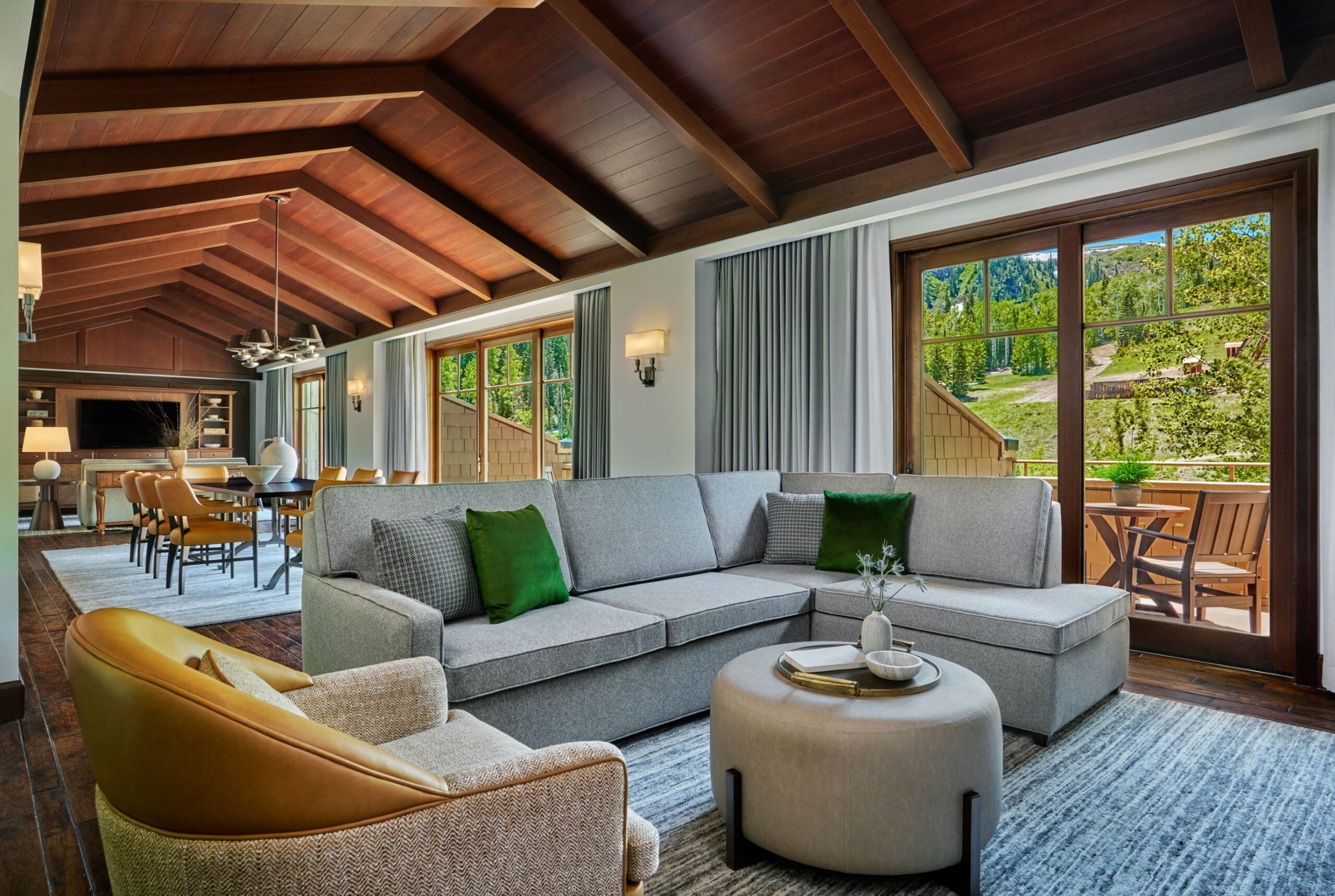 "The work of BraytonHughes and Denton House surpassed our expectations and will be a key selling point for years to come." 
The redesign of Montage Deer Valley, which perches 8,300 ft above sea level amidst the picturesque Wasatch Mountains, is a successful blend of the traditional with contemporary, heritage and history, local culture fused with international standards of the highest luxury.
Details such as houndstooth fabric pillows and expressions of silver throughout the rooms are a sophisticated nod to the mining history of the region, whilst green sun print carpet patterns in guestrooms and hand-forged ironwork on bedside tables that evoke tree branches pay homage to the bountiful nature across the mountains.
[See also: Spend a Night Under Canvas in Utah]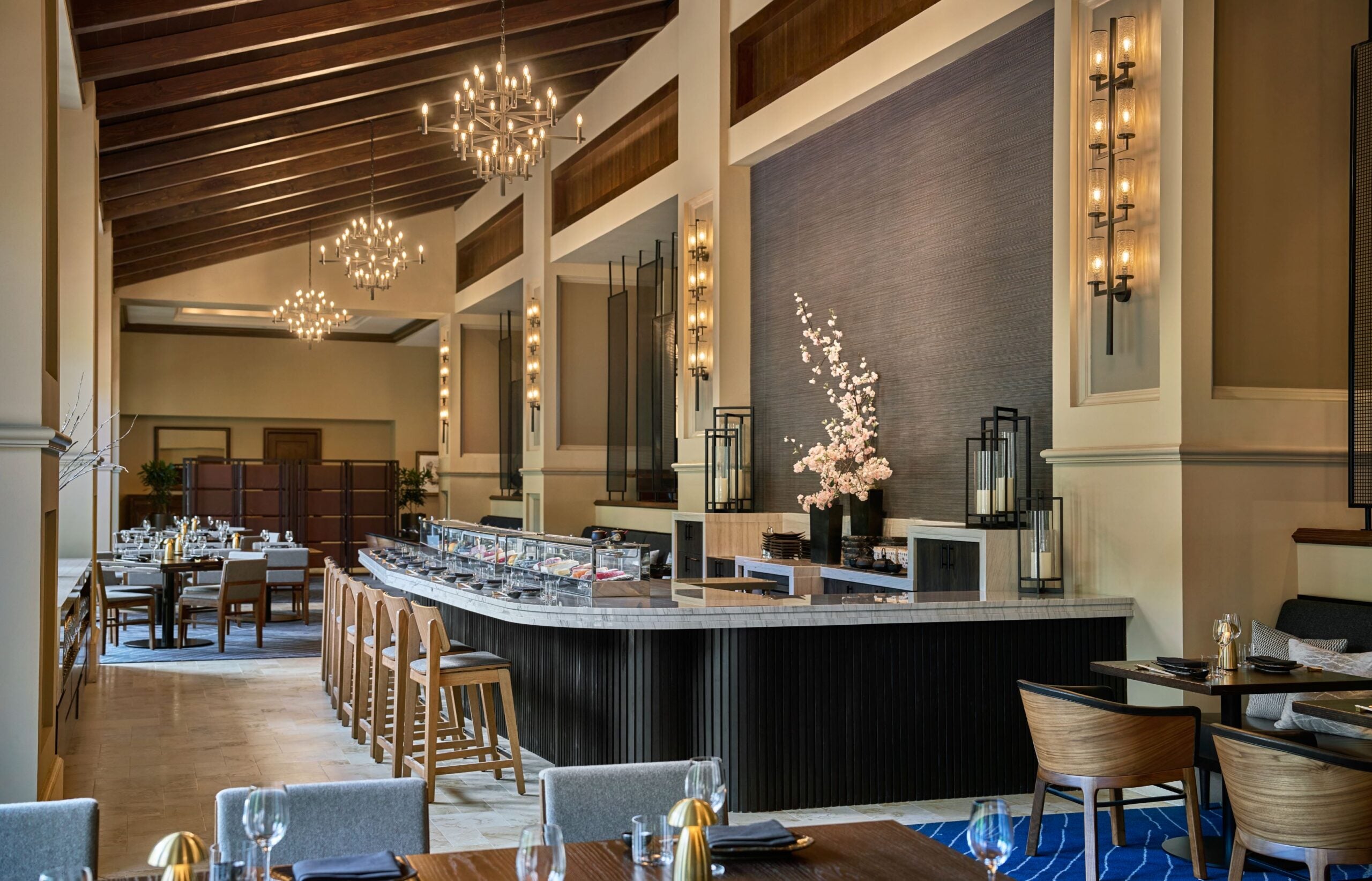 Guests to the restaurants of Montage Deer Valley will also notice themes of nature throughout the dining spaces, from the outdoor landscapes inside Japanese restaurant Yama Sushi inspired by the peaks, rivers, and cherry blossom of Japan, or the harmonious earthy palettes of Apex, which offers a continental menu.
Also new following the renovation is Slopestream, an airstream eatery with fireside outdoor seating that boasts utterly gorgeous vistas across Deer Valley.
[See also: Elite Traveler Reveals Top 50 Hotel Suites for Epicureans]