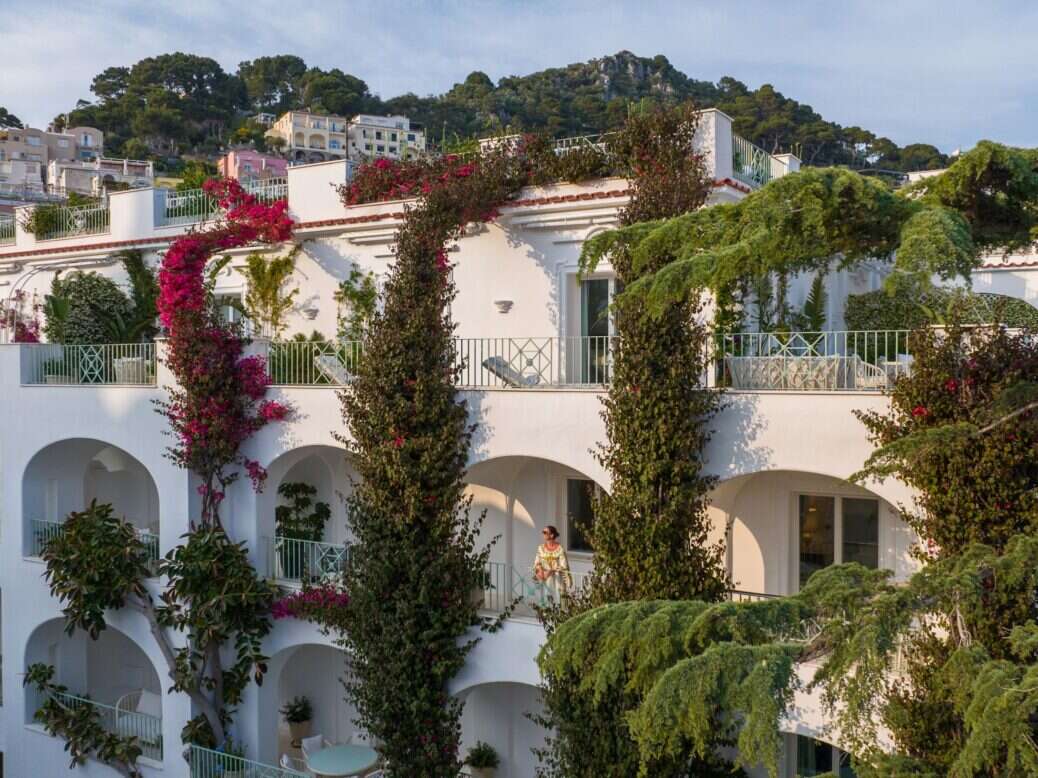 The breathtaking island of Capri, where Mediterranean glamour peaks among the vivid blue waters and charming Italian hills, has just gotten – if possible – even glitzier with the opening of Hotel La Palma, the first Oetker Collection hotel property across Italy.
Long-time purveyors of luxury travel of the old school sensibility (these are the folks behind Cap du Eden Roc, Le Bristol Paris and London's The Lanesborough, to name a few), Oetker Collection has transformed Hotel La Palma, Capri's first hotel, into what will be undoubtedly one of the country's foremost hotel destinations.
"I simply cannot think of anything more exciting than the debut of a true masterpiece hotel in one of the most beautiful and glamorous destinations in the world, the island of Capri," commented Timo Gruenert, CEO of Oetker Collection.
[See also: The Most Enchanting Hotels on the Amalfi Coast]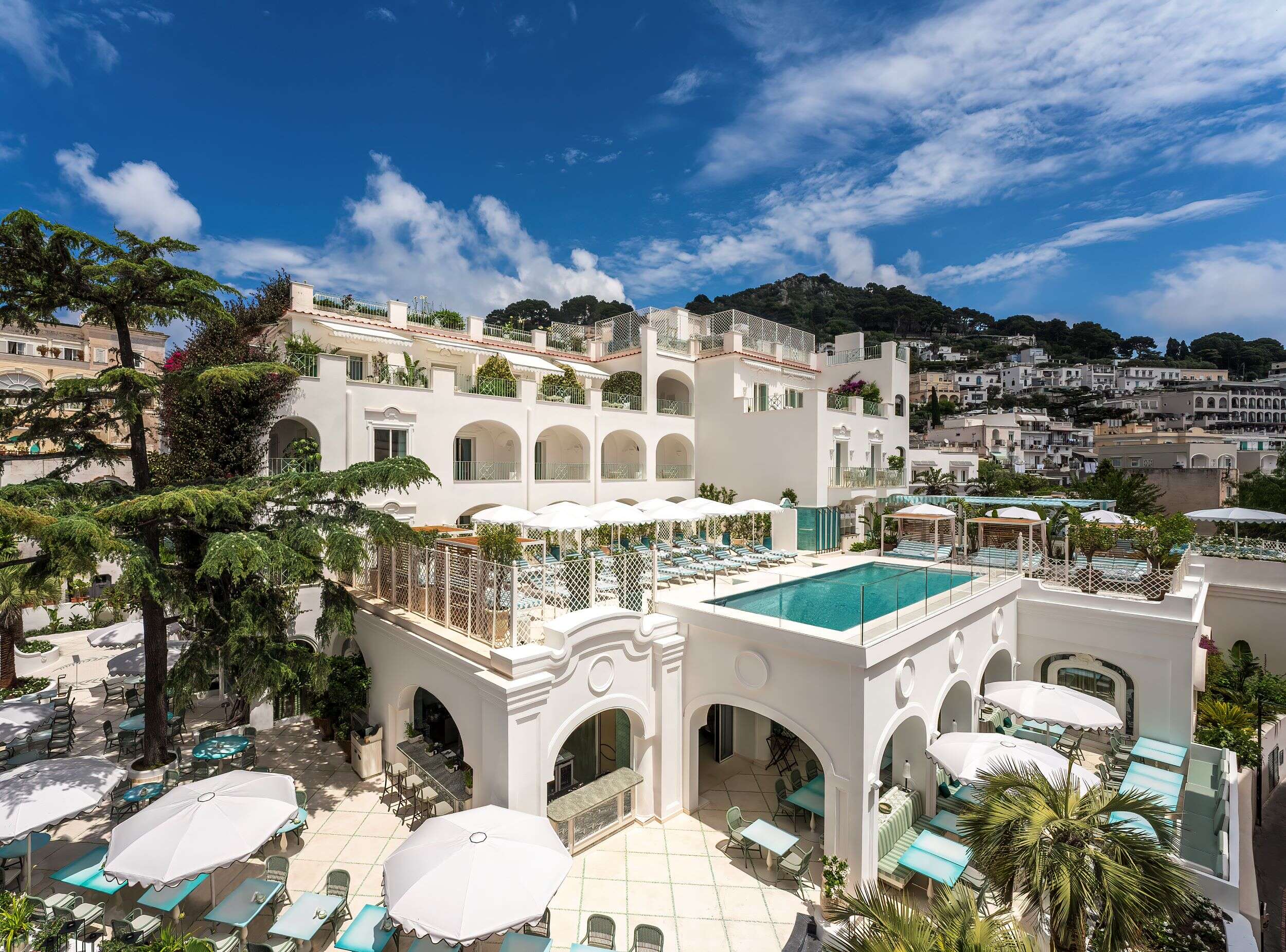 "This is an homage to la dolce vita and the legacy of this legendary location, all while bringing Hotel La Palma once again back to the epicenter of the island's vibrant social scene."
The renovation, which took over two and a half years to complete, saw the hotel decrease from 80 rooms to 50, including 18 suites which all feature a private balcony or terrace.
And the design itself has been led by celebrated designer Francis Sultana, in what is his first hotel project. Placing emphasis on the natural color palette of the Mediterranean and fusing Italian craftsmanship and textures with his own signature aesthetics – the marble and bronze bathrooms are a key flourish of his – Sultana has created a space that feels like both a modern luxury hotel and a step back into the island's glamourous past.
[See also: The Most Beautiful Wineries to Visit in Italy]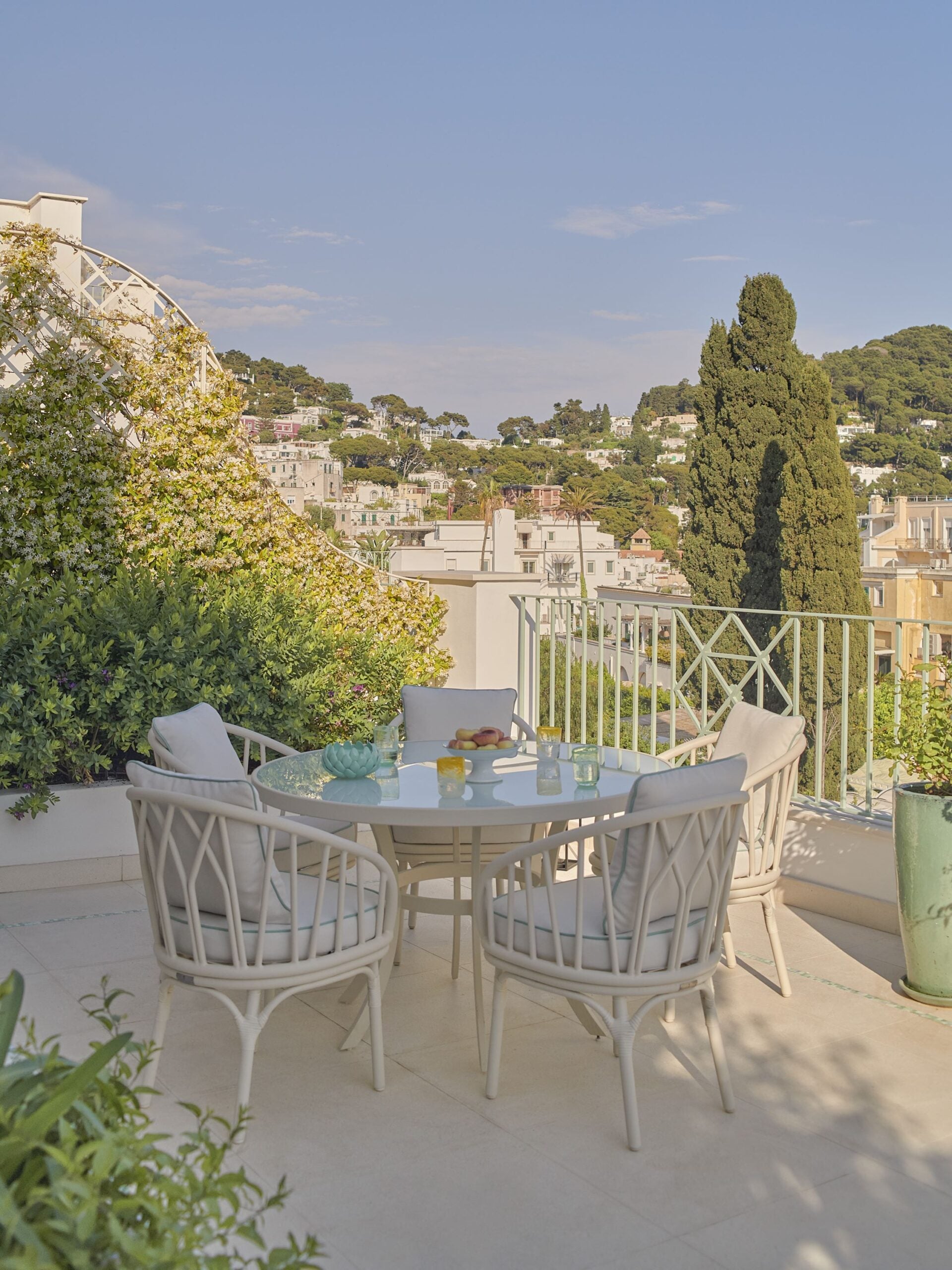 "Capri is an island that I love," Sultana said. "Hotel La Palma is an iconic hotel that everyone will adore in its new lease of life. I wanted my design to reflect the very special relationship I have with Capri, that was love at first sight from my first visit in my early 20s; an island of romanticism and great aesthetes with a beauty and great inspiration for creativity, in all its forms."
The hotel will also encompass two restaurants overlooked by chef Gennaro Esposito, whose restaurant in Naples has been awarded two Michelin stars. Other features include a bar, a private beach club, a pool and deck, a spa, and even Bianca, a nightclub open to both hotel residents and external guests.
Formerly known as Locanda Pagano, Hotel La Palma is located mere steps away from the iconic Piazzetta, and a short drive away from the beaches of the island's southern coast.
[See also: In the City of Light, Le Bristol Paris Dazzles]