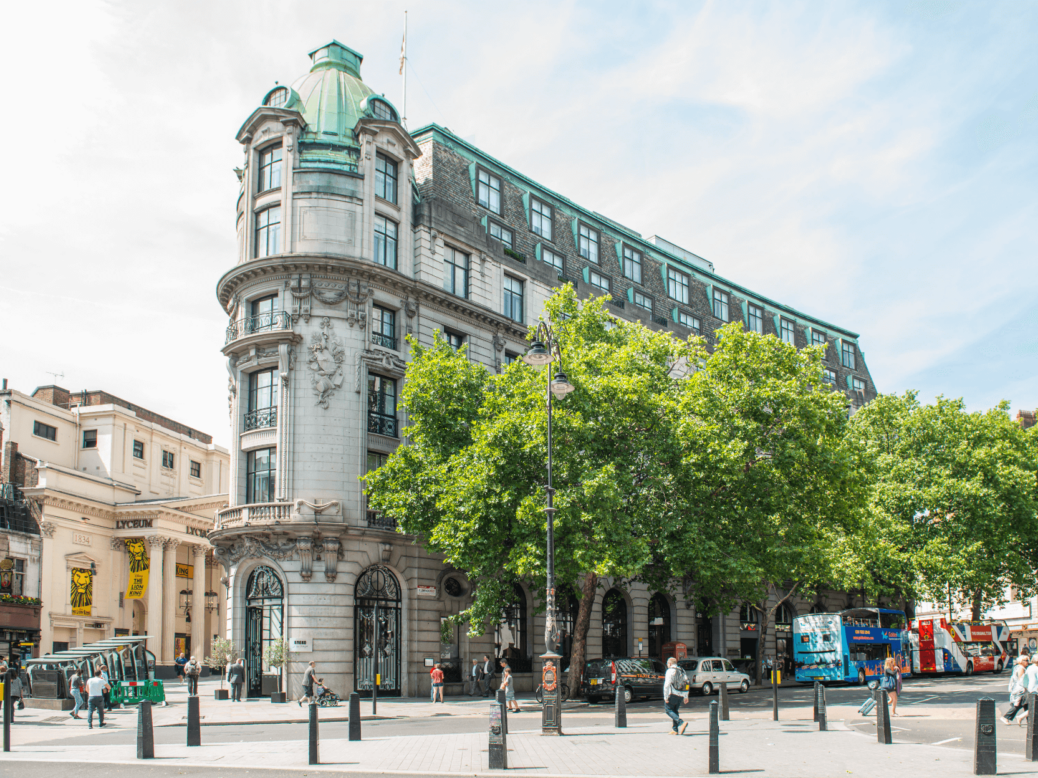 Residing in a striking Edwardian building (that was once the HQ of The Morning Post newspaper), One Aldwych is right at the heart of London's Covent Garden. The hotel, which is a Grade II listed building, is in a superb location — it's within walking distance of the Royal Opera House, South Bank and Somerset House. Despite its location in one of the city's buzziest neighborhoods, the hotel is surprisingly calm and quiet.

One Aldwych is independently run which makes it differ from the big-name big-chains of many of London's five-star hotels. The founder, Campbell Gray, intended it to be a classic, elegant hotel that is not the haunt of "young, trendy people." However, the hotel naturally attracts West End fanciers due to its location and seems to do the impossible of blending grand refinement with modern coolness, despite what Gray intended.
[See also: What to See at London Design Festival 2023]
Stay
I stayed in the one-bedroom, 560-sq-ft Loft Suite which felt more akin to a polished apartment; there is a separate living room with a plush, airy seating area and dining space (ideal for working-from-suite). The bedroom can be closed off from the rest of the suite, too, so it's well-suited for hosting a small gathering or a meeting. The color palette is light and delicate with subtle pastels, complemented by the large windows that let in plenty of natural light.
[See also: Fit for Royalty: The Best Palace Hotels in the World]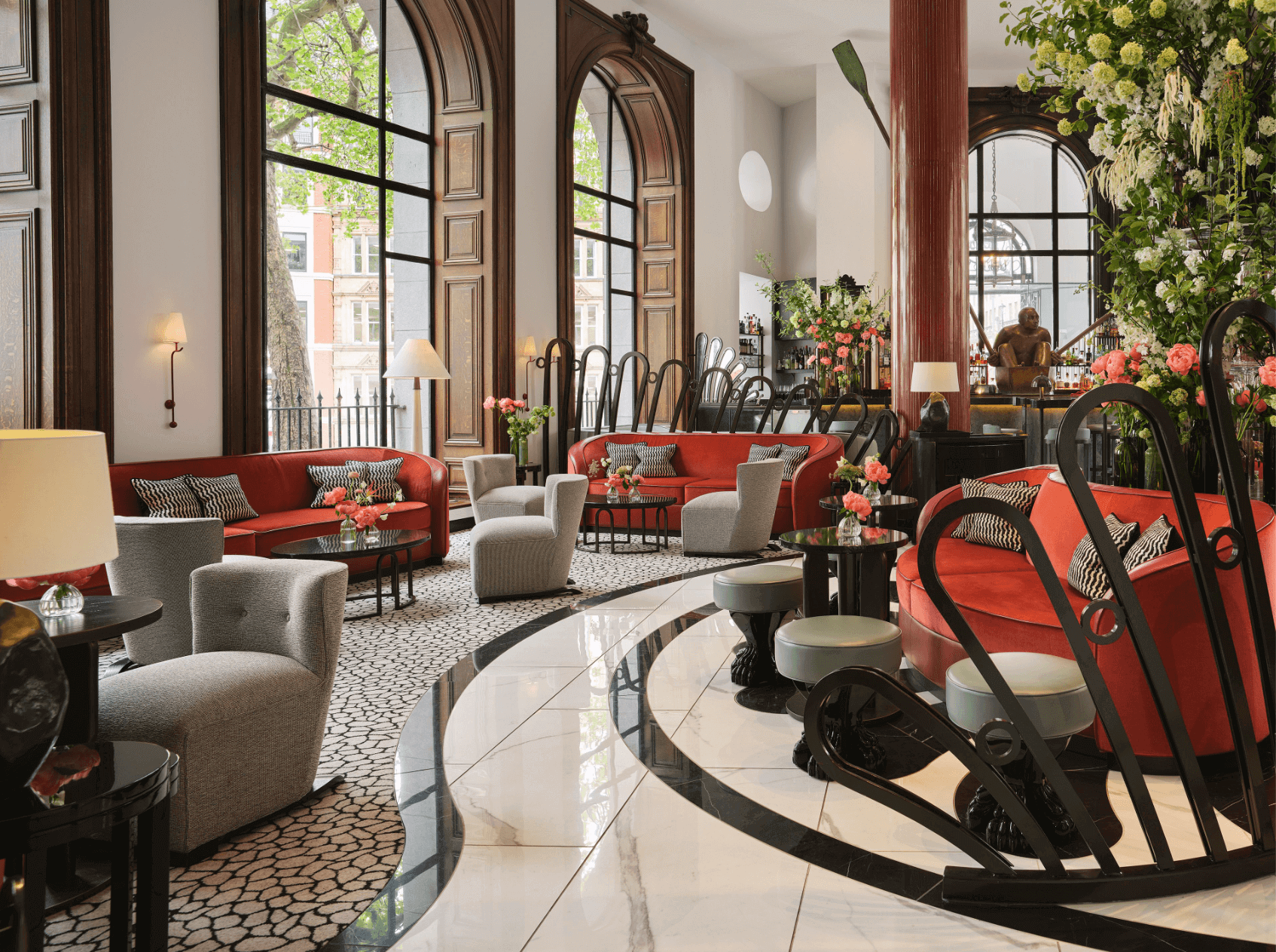 Dine
Begin the evening in the Lobby Bar for cocktails. I opted for the Chili Love, a chili-infused vodka concoction that came with a kitsch mini shaker so I could pour my own libation. On Thursday evenings, there's a jazz night with live performances from Victoria & The Foxes which, along with the striking decor (there's a huge bronze statue of a man rowing in a boat behind the bar) brings a speakeasy vibe.
Upstairs at Indigo, the hotel's signature restaurant, be sure to get a table on the mezzanine balcony so you can people-watch at the bar below and out of the huge arched windows.

While the British summer might be coming to an end, you can still enjoy the flavors of the seaside with the Taste of Cornwall menu. The cherished coastal spot is around six hours' drive from London and holds fond memories for chef Dominic Teague — from holidays spent surfing as a child to the relationships he's forged with Cornish fishermen, winemakers and chocolatiers.

The six-course menu celebrates Cornwall in all its glory with cleverly re-imagined favorites such as mini Cornish pasties with ketchup as well as refined offerings such as monkfish baked in seaweed with Cornish sea salt and St Austell mussels. The menu is an illustrated map that shows exactly where the ingredients are sourced.

A wine flight accompanied the six courses, courtesy of Trevibban Mill Vineyard — a family-run vineyard near Padstow. A personal highlight was the Trevibban Mill, Harlyn 2021 – (a blend of Chardonnay, Pinot Meunier and Reichensteiner grapes) and the Trevibban Mill, Black Ewe, Bacchus 2021. Following the culinary journey, I was presented with a takeaway bag of honeycomb — made courtesy of the hotel's rooftop bee hives.
[See also: 1 Hotel Mayfair Marries Green Glamour with London Luxury]
Relax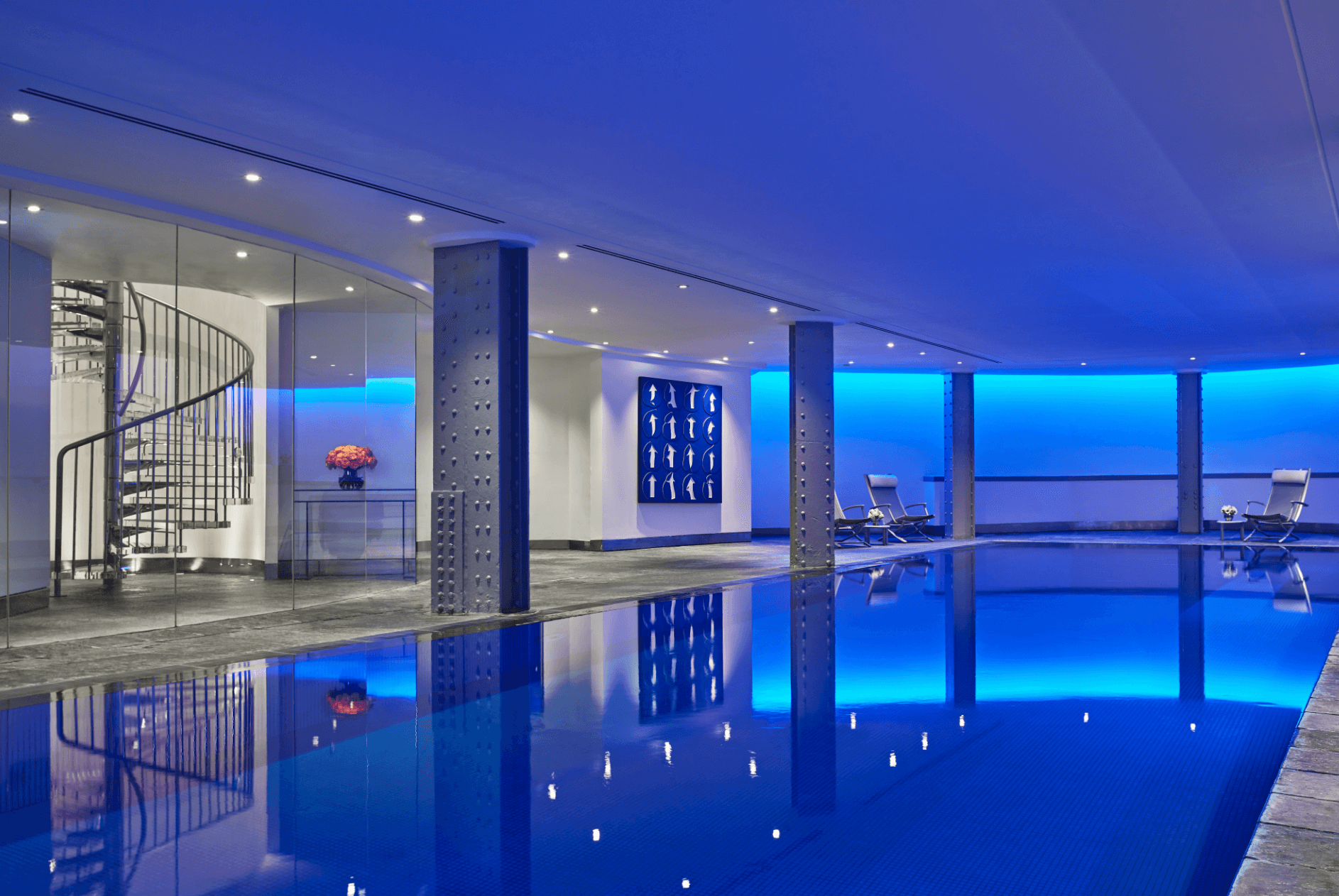 Not all hotels in the city have swimming pools, so it's always a treat when there's one on offer (especially during the stiflingly hot summers). One Aldwych's subterranean 59-ft swimming pool is a cove of tranquility; there's a movie screen at the end of the pool that shows a video of dolphins, whales and other creatures of the deep swimming through the water. So when you're swimming laps you feel like you're joining the pod — especially as the swimming pool is chlorine-free, one of only five of its kind in London. Adjacent to the swimming pool is a sauna and a steam room which are both available to guests. There's a spacious and well-equipped Technogym which is open 24 hours.
[See also: Best Luxury Spa Hotels in the UK]
Explore
No matter whether you're a resident or a frequent visitor, there's always something new and fun to do in London, even if you think you've seen it all. One Aldwych has a Curator Programme that provides guests with immersive experiences accompanied by in-the-know guides.
Victoria Broackes, a curator and exhibition maker (who previously co-curated the V&A's fastest-selling exhibition in its history, David Bowie Is), will be joining Silvia and Matthew as One Aldwych's newest Curator. Victoria will be offering guests a choice of three walking tours around the West End, discovering its cultured past, from the bustling streets of theatre-land to David Bowie's rise to superstardom and the 'Square Mile' as it was in 1600, when William Shakespeare was one of its most famous residents.

Historian and broadcaster Dr Matthew Green hosts walking tours of the City of London (including the 'Five Drinks Tour' which details how five drinks shaped the city). New this year, Matthew will be taking guests to the water with a private charter aboard the Silver Darling (which seats up to 12). Embarking from the Woods Quay pier, Matthew will bring London's most historic sites to life with fascinating stories and insights.

The six-course Cornish Tasting Menu starts from £95 per person and is available Monday – Saturday until 23rd September 2023. The overnight A Taste of Cornwall package includes a one-night stay for two, seasonal Cornish Tasting Menu in Indigo, Old Fashioned cocktails in the Lobby Bar and breakfast. Contact +44 (0)20 7300 1000, reservations@onealdwych.com, onealdwych.com