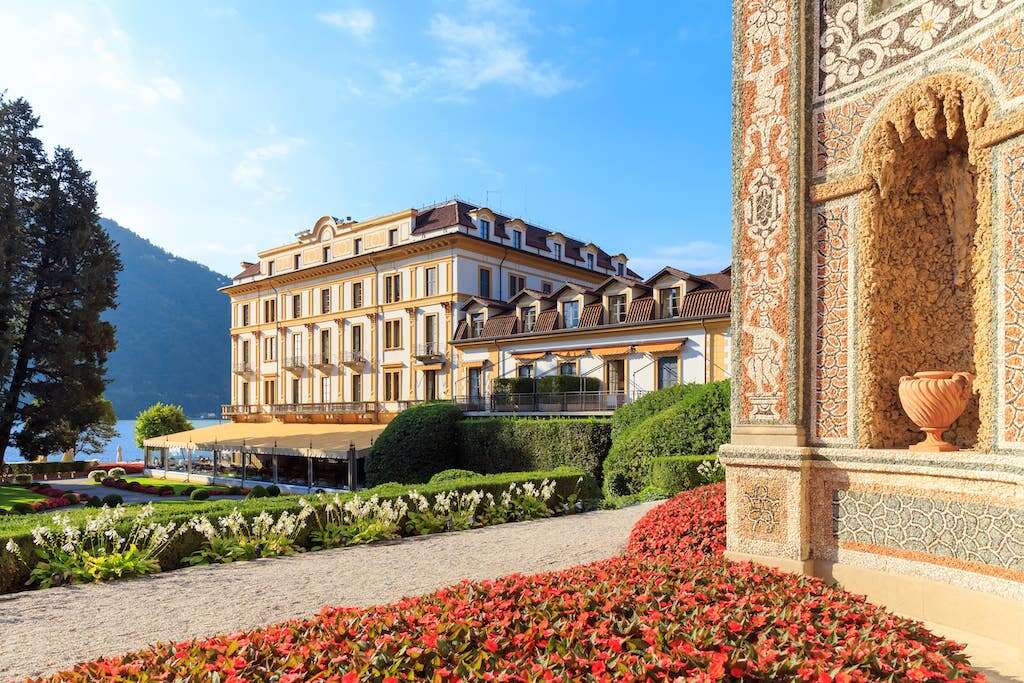 If you've ever wandered the halls of a particularly grand hotel and pondered the old adage "if walls could talk," then consider the tall tales that could be told by the world's best palace hotels.
Often built upon a gargantuan history, many of the properties you'll find in this list were originally imagined as a residence for royalty before being transformed into a hotel.
These long histories mean each has its own unique story to tell; some acted as refuges for retreating stars, others welcomed diplomatic greats. What they share to this day, however, is a level of elegance that cannot be replicated.
The Taj Lake Palace, India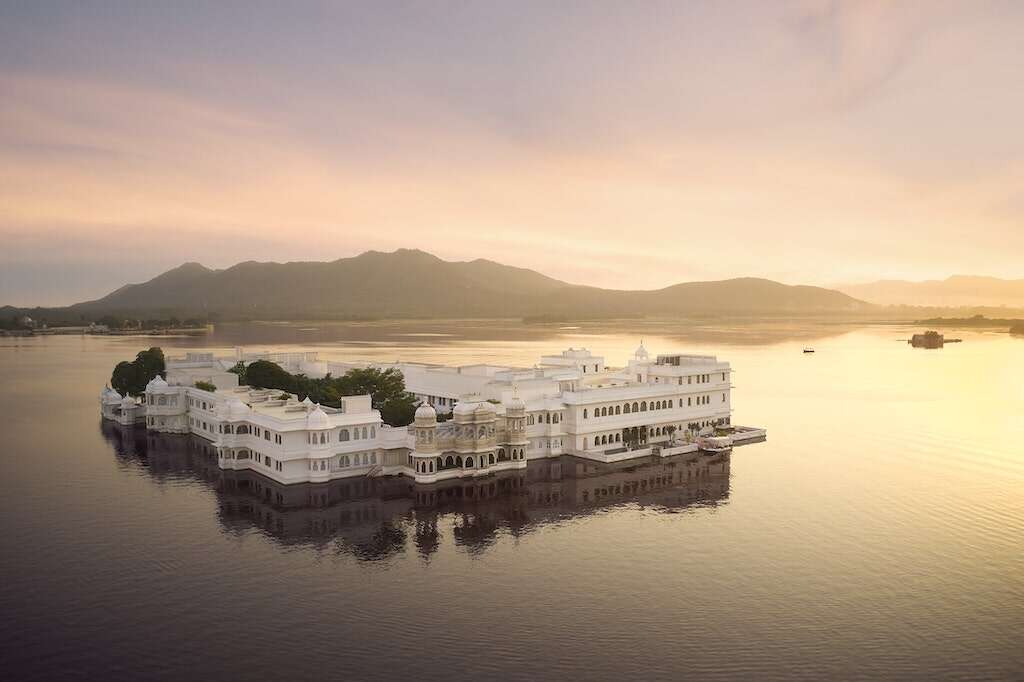 The ridiculously romantic Taj Lake Palace is located in Udaipur, Rajasthan and, more specifically, on a four-acre island in the middle of Lake Pichola — so the only way to get to the hotel is via a boat caught from the property's own jetty. A smooth glide across the freshwater lake's serene surface will deliver you to the palace.
Formerly known as Jag Niwas, Taj Lake Palace was built between 1743 and 1746 by Maharana Jagat Singh II (the Maharana of Mewar Kingdom, which was established around 530 AD and lasted for over 1,400 years, until India's independence in 1947).
[See also: Elite Traveler Reveals Top 50 Family Hotel Suites]
Constructed as a summer retreat for the Indian royal family, it was designed by the Maharana himself. Maharana Jagat Singh II was revered for his keen architectural eye and love of art — some believed he was more involved in enjoying the worldly pleasures of life than ruling his empire, but he was also remembered for his forward-thinking reforms and welfare projects.
The resulting palace is a marvel: a rare blend of Mughal and Rajasthani styles embellished with detailed carvings, exquisite frescoes and superb marble works (the marble was sourced from Rajnagar and traveled some 40 miles by bullock carts).
In 1857, the palace became a refuge for European guests during the Indian Rebellion. Later, in 1963, the Taj Group of Hotels took over the property and converted it into a hotel, carefully renovating and restoring it to its former glory. Today, Taj Lake Palace is still renowned for its avant-garde architecture, divine views and peerless amenities including a floating spa boat so you can indulge in treatments out on the water.
[See also: Elite Traveler Reveals Top 100 Suites in the World 2023]
Each suite is suitably decadent, but the Grand Presidential Suite (aka the Shambhu Prakash suite, named after the Maharana Shambhu Singh) spans over 1,734 sq ft and features a spacious living room with a grand piano, dining area, master bedroom and bathroom with a Jacuzzi. The decor is unabashedly regal — handmade furniture, antique paintings, detailed frescoes and intricate carvings.
The private terrace offers exceptional views of Lake Pichola and the Aravalli Hills. Guests of the Presidential Suite also have the 24-hour services of a butler and an on-call doctor and nurse.
Grand Presidential Suite from $15,000 per night. Contact Hitesh Ameta, reservations manager, lakepalace.udaipur@tajhotels.com, +91 294 242 8800, tajhotels.com
Tivoli Palácio de Seteais, Portugal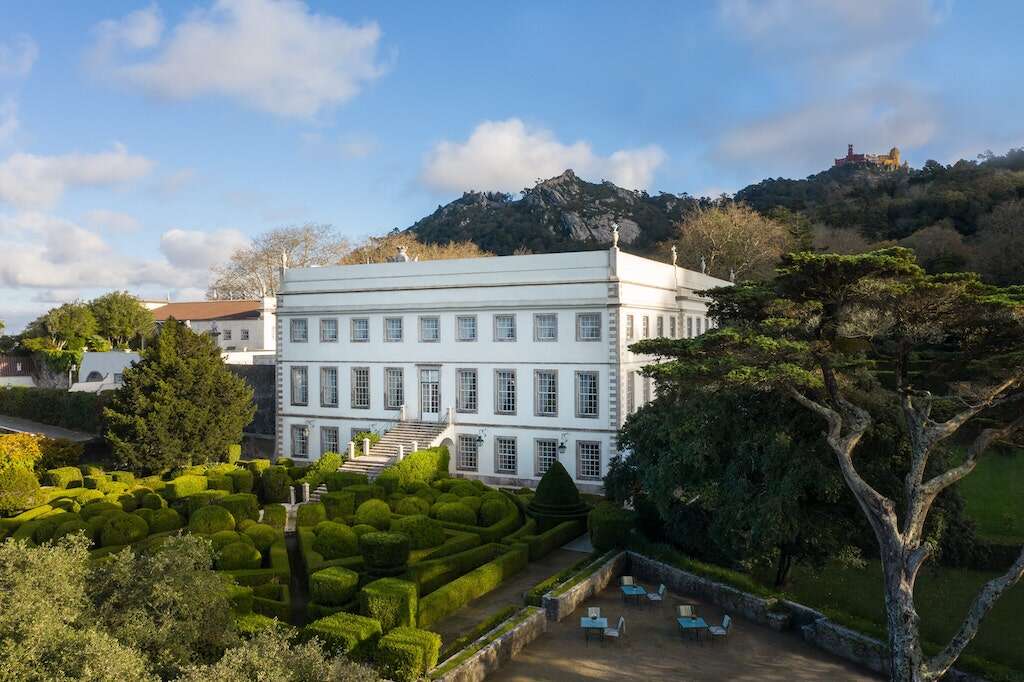 One of several designated palaces within the Unesco Cultural Landscape of Sintra World Heritage Site, Tivoli Palácio de Seteais forms an integral part of the town's architectural landscape. The grand hotel, which sits on the fringes of the picturesque Portuguese Riviera, began its life in the late 18th century as a residential palace for the Dutch Consul in Portugal.
Following his death, the building was expanded under the lead of its new owner, the 5th Marquis of Marialva. This remodeling saw the original structure become one of two symmetrical wings, with the new palace taking on an even grander U shape.
[See also: Mandarin Oriental Launches Collection of Private Homes]
By the early 19th century, a new neoclassical central arch had been built in honor of Prince Regent John VI and Princess Carlota Joaquina, who are said to have visited. Seemingly plucked straight from the set of Bridgerton, the palace remains as lavish as they come, having been run as a hotel since 1954.
Many of the original features have been carefully preserved, and interiors are every inch Romantic-era glamour: Tall, draped windows invite in floods of sunlight; intricately restored frescoes adorn the walls and ceilings; ornate gilded fixtures shine at every turn.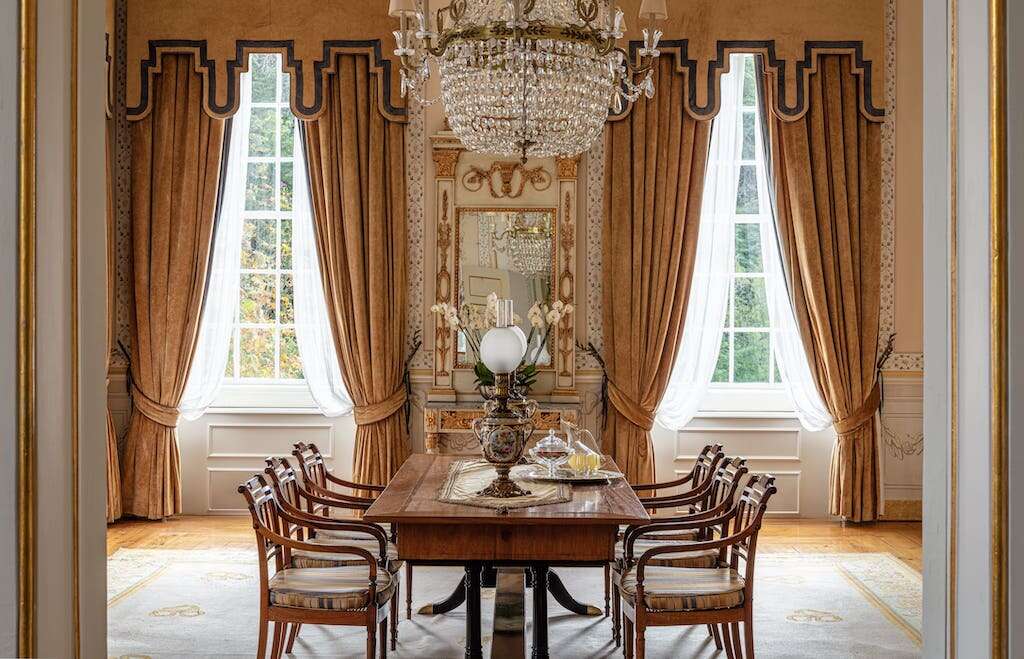 Outside, the preened beauty continues. Immaculately tended gardens with soaring and impossibly angular hedges are punctuated by cooling water fountains and blooming flowers, with free-roaming peacocks making the place their own. Guests will be surprised to find that, despite the hotel's grandeur, Palácio de Seteais offers just 30 bedrooms.
The top key is to the Royal Suite — which features a separate lounge area and a private balcony with views across the gardens — but for a real dose of history, look no further than the Signature Rooms, which previously served as home-away-from-home accommodations for the likes of Portuguese author Eça de Queiroz and English writer Agatha Christie.
Genius creations aren't guaranteed, but you might just feel some literary inspiration after a night or two here. When not penning their next novel, guests can indulge in Palácio de Seteais's many amenities — there's an elegant restaurant, a designated wine tasting room, a serene outdoor pool and a contemporary Anantara spa.
Signature Premium rooms from $930 per night. Contact gr.palacioseteais@tivoli-hotels.com, +35 1219 233 200, tivolihotels.com
Airelles Château de Versailles, Le Grand Contrôle, France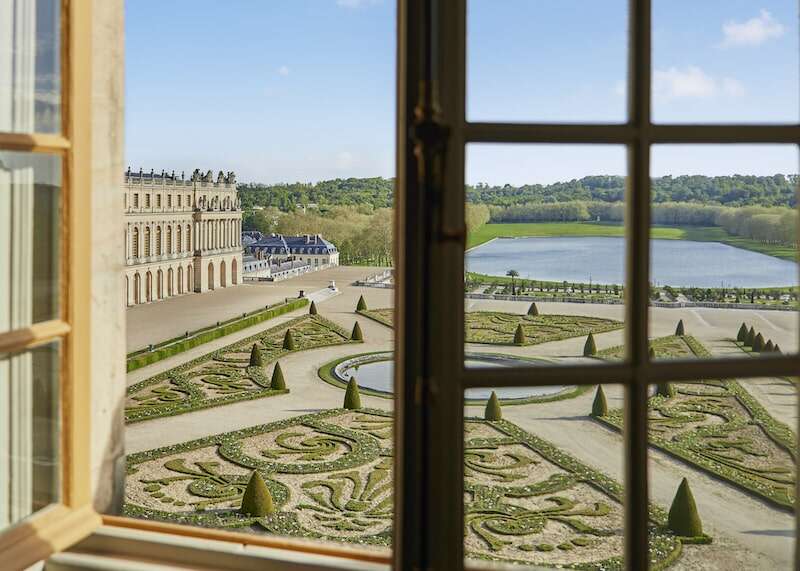 The one and only hotel at the famed Palace of Versailles, the history of Airelles Château de Versailles is closely entwined with the Palace itself. Found just outside Paris, the chateau is at the heart of the Palace and was originally built in the 17th century as a hunting lodge for King Louis XIII.
It was later expanded and transformed into a grand palace by the Sun King himself (a man known for his extravagance), King Louis XIV. During the French Revolution in the late 18th century, the Palace of Versailles was abandoned and fell into dilapidation.
[See also: Airelles Gordes, La Bastide: The Epitome of Provençal Chic]
In the 19th century, the chateau was used as a military hospital and later as a storage facility for the French government. in the 20th century, The Palace of Versailles was restored and opened to the public as a museum and, in the 2000s, the chateau was acquired by a group of investors. And thus the meticulous restoration project to turn it into a hotel began.
Officially opening in 2020, Le Grand Contrôle, a former private home built by Louis XIV's favorite architect, Jules Hardouin-Mansart, is now a resplendent hotel that has just 11 guest rooms and two signature suites.
Each is unique and utterly gorgeous, and named for previous guests: Rose Bertin, named for the French milliner, known as the dressmaker to Queen Marie Antoinette and championed for bringing fashion and haute couture into the spotlight; Turgot, named for Anne Robert Jacques Turgot, Baron de l'Aulne, a French economist and statesman; and Madame de Staël, an homage to the novelist and philosopher.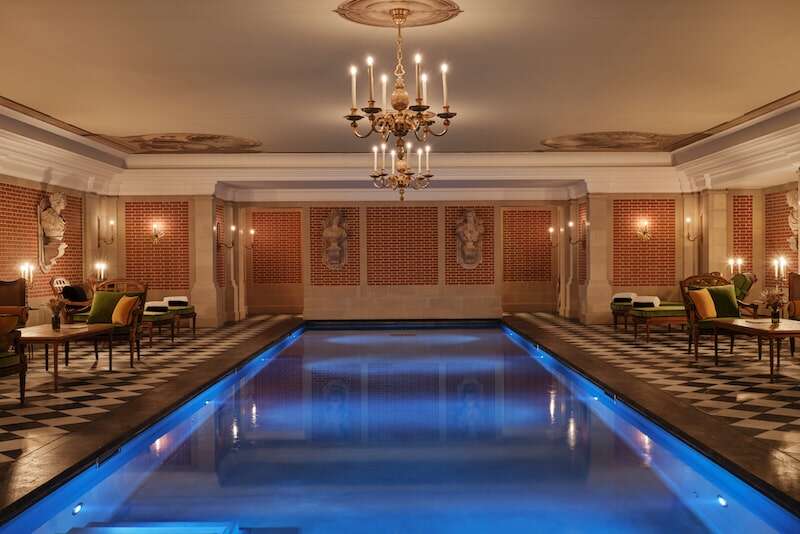 All have been outfitted in true palatial style — dripping chandeliers, royal four-poster beds, claw-foot bathtubs, period furniture and, in some, Versailles parquet flooring and grandiose fireplaces. If you can't choose just one of the sumptuous abodes, opt for Le Grand Appartement. Comprising the Turgot Junior Suite, the Madame de Fouquet Suite (and its 320-sq-ft terrace), the Necker Suite and the Grand Library, the apartment can host up to six guests and spans 3,230 sq ft.
All guests of Le Grand Contrôle have rather special privileges — an after-hours tour of the Palace, a morning guided tour of Domaine de Trianon before it is open for the public, use of electric golf carts and electric boats, complimentary minibar and daily afternoon tea, and the services of a butler.
Breakfast comes courtesy of Alain Ducasse at the Michelin-starred restaurant, but guests of Le Grand Appartement can host a dinner party with up to 10 friends in the apartment's library with a menu crafted by the revered chef.
From $3,600 per night. Contact reservation.legrandcontrole@airelles.com, +33 185 360 550, airelles.com
Villa d'Este, Italy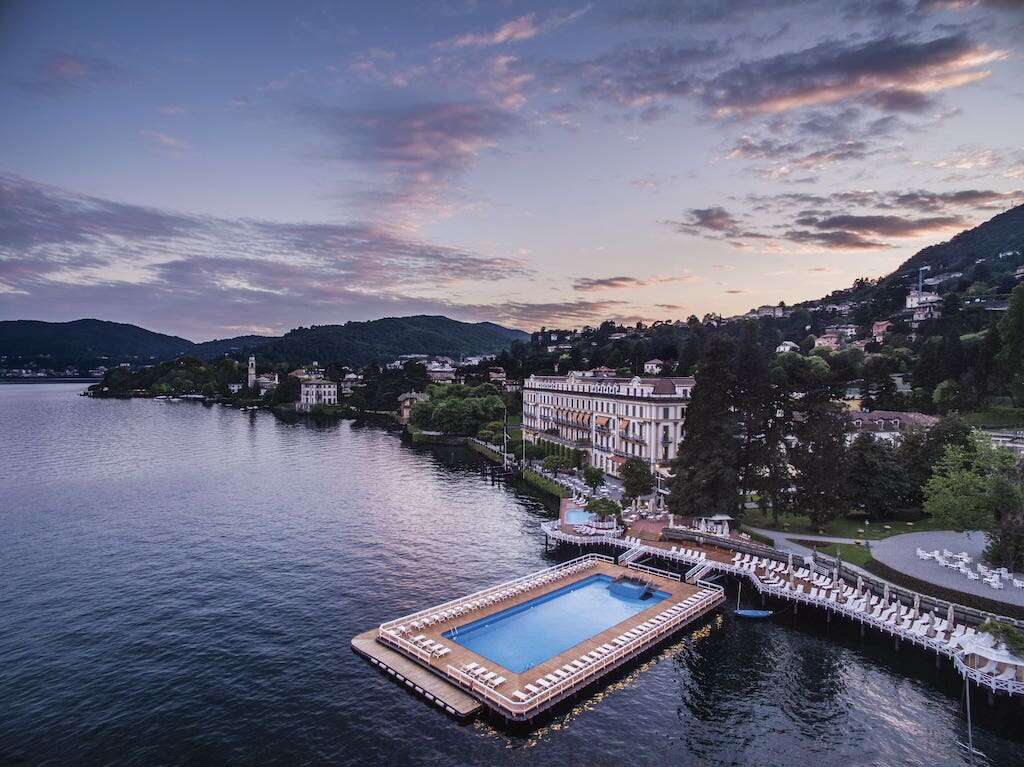 Clinging close to the shores of the ever-iconic Lake Como is Villa d'Este — a grande dame of a hotel that seemingly does the impossible by living up to its tall reputation. The property itself dates back to the 16th century and was originally built as a summer residence for the Cardinal of Como, Tolomeo Gallio.
Following the cardinal's death, the property passed through the hands of several noble Italian families before coming under the ownership of Caroline of Brunswick, Princess of Wales, in the early 19th century. It wasn't until 1873, however, that Villa d'Este was transformed into a hotel, but it became an instant classic.
[See also: Passalacqua: A New Jewel in Lake Como's Glittering Crown]
Its glittering status has led it to become a favorite among a new cohort of royalty: Hollywood royalty. The hotel famously played host to Lady Gaga, who stayed in the lakefront Villa Cima while filming Ridley Scott's House of Gucci, and Tinseltown sweetheart Elizabeth Taylor reportedly retreated to one of its suites at the beginning of her infamous affair with Richard Burton.
Nowadays, glamour all but seeps from the hotel's very walls. A total of six dining offerings are dotted across the property, including the elegant Veranda restaurant, as well as a vast sport and wellness facility offering no less than eight tennis courts, outdoor and indoor pools, and a comprehensive beauty center.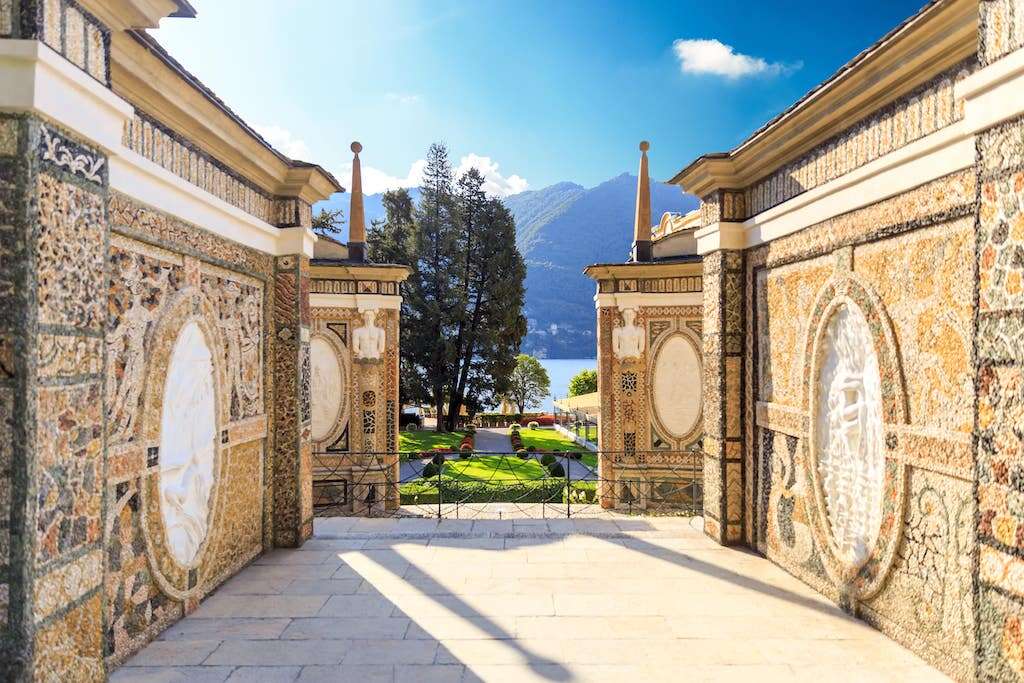 The surrounding gardens are equally as delightful, with the magnificent 25-acre park showcasing classic styles from throughout the centuries — much of the space is blatantly Baroque, but a gentle amble through the greenery also reveals inspiration from the Renaissance and picturesque movements. It's a time capsule in a garden.
Each of the 152 rooms is worth writing home about but, for those wanting something completely out of the ordinary, opt for the Cardinal Suite. Located in the main building, the lavish suite is known for its ruby-red and golden color scheme and grandiose furnishings.
Highlights are aplenty, but the outdoor terrace tops them all. Covering over 950 sq ft, the sprawling balcony overlooks the glittering lake below and makes the perfect spot to enjoy an alfresco breakfast or a golden-hour aperitif — bellissimo.
Cardinal Suite price upon request. Contact Patrizia Penna, reservation manager, patrizia.penna@villadeste.it, +39 031 348 853, villadeste.com
Aman at Summer Palace, China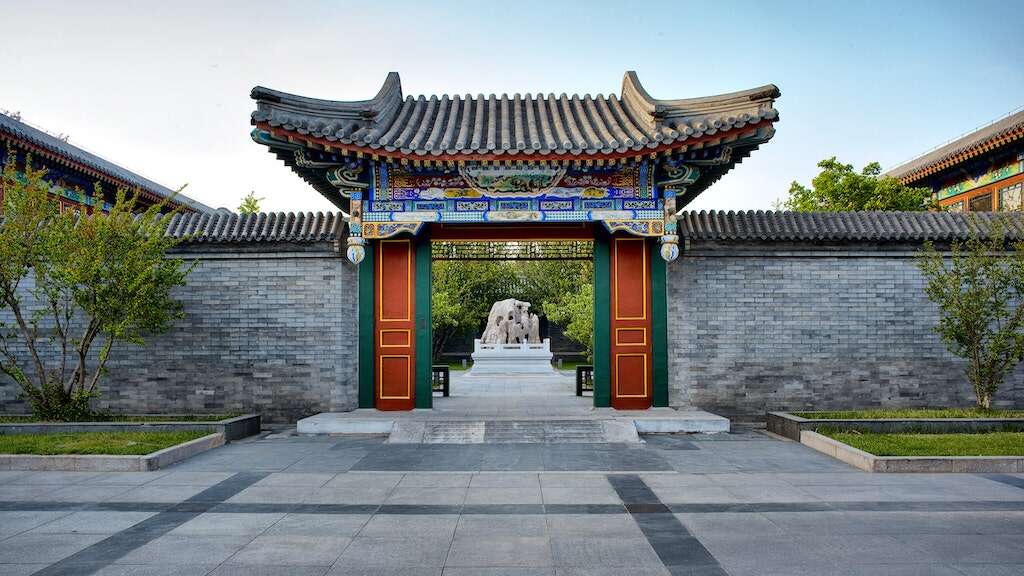 Originally built in the 18th century during the Qing Dynasty as a royal retreat for the imperial family, The Summer Palace is an enormous garden complex found in Beijing's northwestern suburbs.
Within its 715 acres, there are impeccable gardens, rolling hills (Longevity Hill is around 200-ft high), tranquil lakes (including Kunming Lake, which takes up about 75% of the palace grounds), temples (the Tower of Buddhist Incense is a three-story pagoda-style that sits on a hilltop) and palaces.
A Unesco World Heritage Site, it's understandably a huge draw for tourists and attracts millions of visitors — but guests of Aman at Summer Palace have ther own private entrance. Aman at Summer Palace lies just a few steps from the East Gate of the Summer Palace, which has three openings — the central opening was used exclusively by the emperors and empresses, while the two side entrances were for princes and court officials.
The accommodations are set in a series of handsome pavilions that were once used to accommodate Empress Dowager Cixi's guests. But for total serenity, opt for the Imperial Suite — although 'suite' does not accurately describe this glorious abode, as it is actually three pavilions that you can commandeer all for yourself.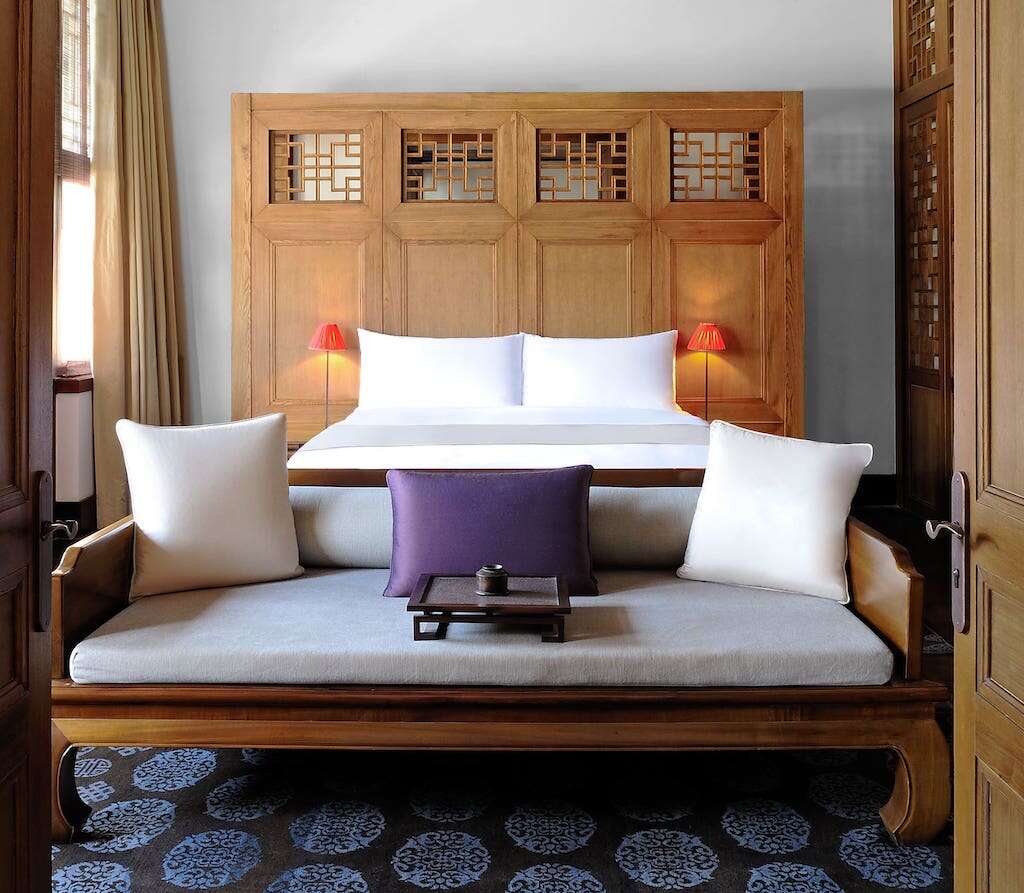 The pavilions surround a pretty private courtyard; inside, you'll find an elegant bedroom, expansive living areas and a private dining area for 14. While the Imperial Suite has its own spa room, be sure to head underground to the hotel's enormous 53,800-sq-ft, two-story spa, where treatments naturally draw on Imperial and Chinese traditions.
According to traditional Chinese medicine, there are five seasons; our bodies should work in tandem with these seasons for optimal health and well-being. Aman's spa honors this philosophy with a 90-minute seasonal journey.
If you visit between March and May, the focus is on the liver; June-August deals with the heart; September-November looks at the lungs; and from December to February, the spotlight is on the kidneys.
The spa also houses a hair salon, a flash gym stocked with Technogym, a yoga and Pilates studio, and an 82-ft indoor swimming pool.
The Imperial Suite from $17,500 per night. Contact amansummerpalace@aman.com, +800 990 9990, aman.com
Çırağan Palace Kempinski, Turkey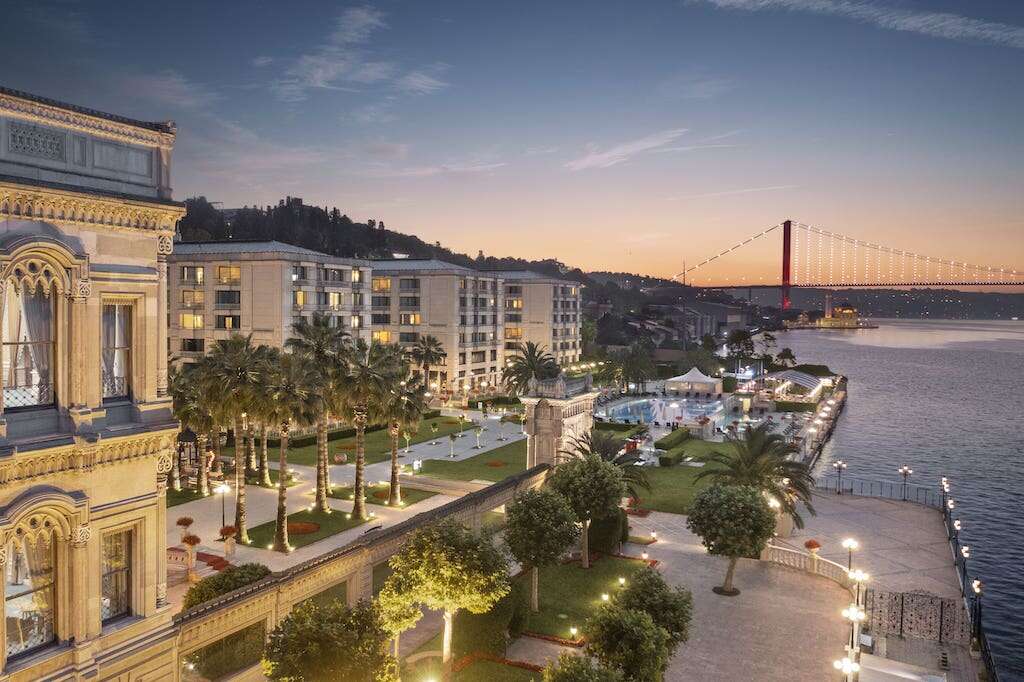 The history of Istanbul (formerly known as Constantinople) is lengthy and colorful, and peppered with sieges, invasions and power struggles. Once the capital of the Eastern Roman Empire and the center of the Ottoman Empire until its 1922 collapse, Istanbul has long acted as the bridge between Asia and Europe.
Today it remains the very definition of a vibrant city, a uniquity where two continents and many more cultures collide; it is the beating heart of modern Turkey. It follows then, that Istanbul's hotel scene is just as vibrant. The city has enjoyed a recent influx of luxury properties, but its icons endure, including the Çırağan Palace Kempinski.
[See also: A Luxury Guide to a Long Weekend in Istanbul]
The building's heritage can be traced back to the early 17th century. The first structure was built as a summer villa, which was demolished in the 1830s and rebuilt as a palace by Sultan Mahmut II.
By the 1860s, apparently, another demolition was in order and the first palace made way for a second, this time commissioned by Sultan Abdülaziz. The third iteration of Çiragan Palace was completed in 1871, with Sultan Abdülaziz, who clearly had a taste for the finer things in life, reportedly having imported rare fine marbles, porphyries and mother-of-pearl from around the world to complete his palatial vision.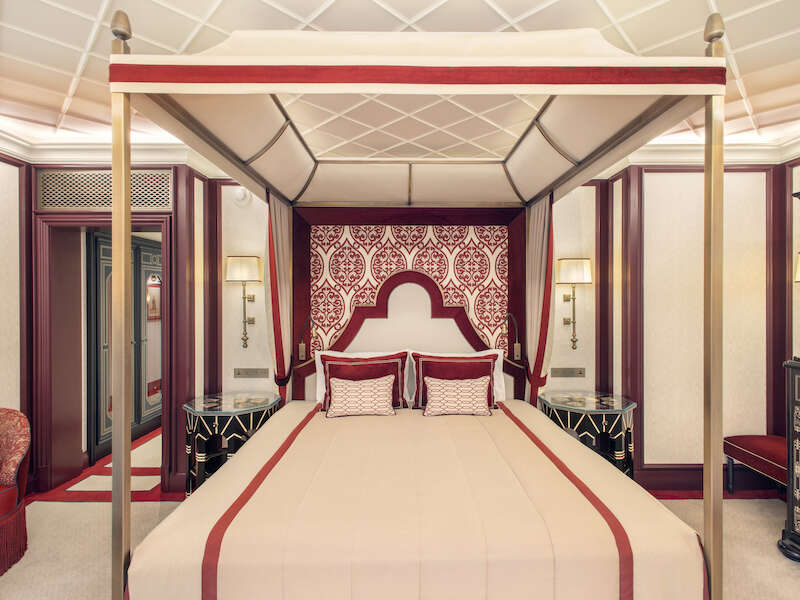 In January 1910, however, tragedy struck: Following the palace's designation as a meeting point for the Turkish Parliament, much of the building was left in a state of ruin by a devastating fire — a state it remained in until the late 1980s.
And so, despite the Çiragan Palace's extended history, it has only existed as the hotel we know today since 1990, following an earlier agreement that the historic building would be renovated, and a more modern hotel wing added.
[See also: Mandarin Oriental Bosphorus: Experience Istanbul in Luxury]
Since then, the site has undergone several further renovations, most notably in 2006, when the original palace was fully restored to its former glamorous glory. Not one to rest on its laurels, Çırağan Palace is this year going through yet another refurbishment of 21 of its suites, the lobby and two restaurants.
For a real taste of the long history, check in to the Royal Ottoman Suite. The lavishly appointed accommodation is complete with two bedrooms, marble bathroom, private hammam, living area and three balconies, each with views across the Bosporus.
Royal Ottoman Suite from $32,900 per night. Contact reservationoffice.ciraganpalace@kempinski.com, +90 212 326 4646, kempinski.com
This article appears in the 05 Jun 2023 issue of the New Statesman, Summer 2023