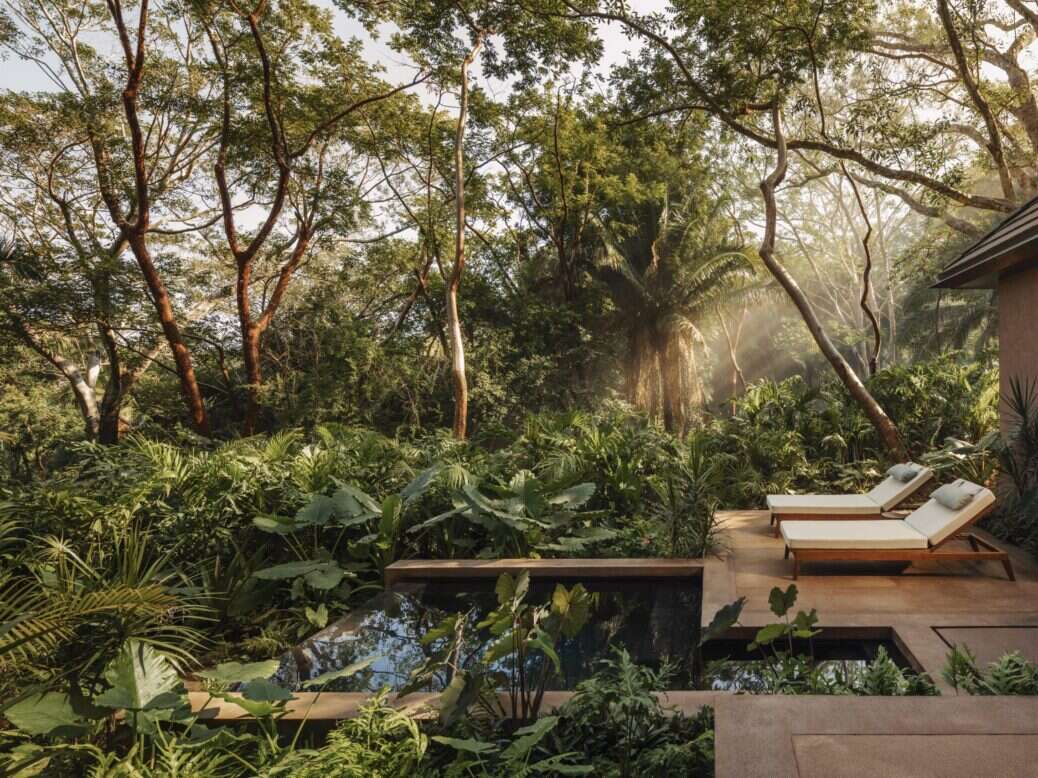 The One&Only luxury hotel brand is celebrated globally for its excellence, and the launch of its Signature Villas within One&Only Mandarina, Mexico, is a predicted – but not predictable – victory. Spread across over 81 acres along the Riviera Nayarit, One&Only Mandarina is already a tropical paradise; and yet these Signature Villas edge the hotel just that bit further into utopia.
Featuring architecture by Studio Rick Joy, and with an emphasis on sustainable design throughout, the collection of villas was designed to be immersed in the romantic beachfront and dramatic rainforest that surrounds the property. Each villa is unique, a result of the designers' endeavor to specifically mirror its location within the landscape and reflect it inside the space for an overall experience that celebrates the jaw-dropping vistas of the region.
[See also: One&Only Cape Town Reveals Iconic New Redesign]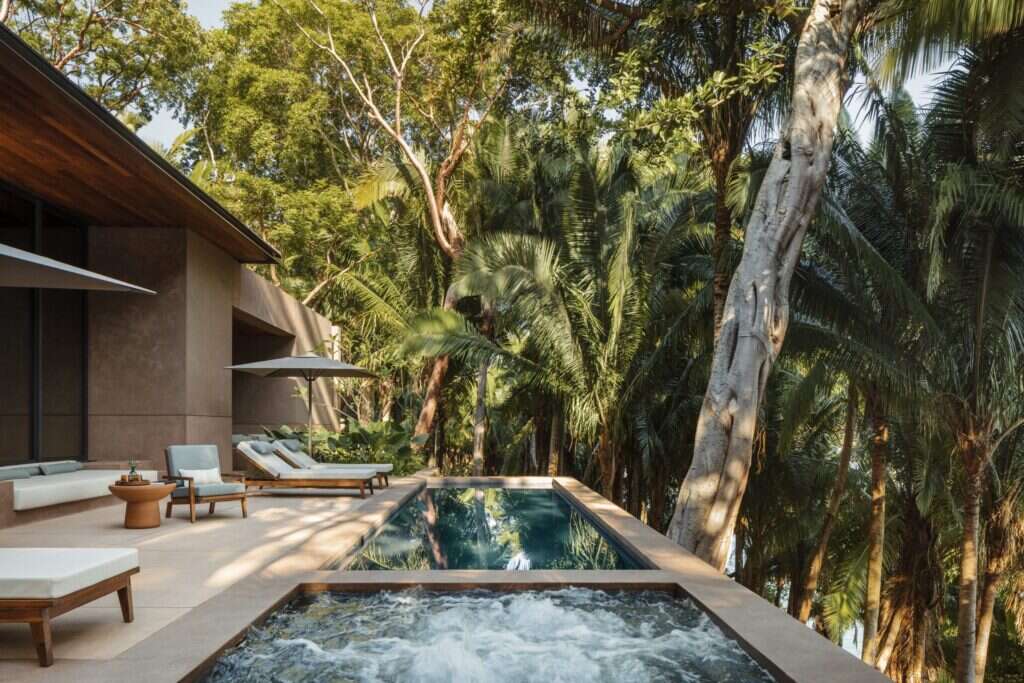 Open structures are abound throughout the villas, ushering in natural light that filter green through the towering trees above. The vivid colors of the jungle and the azure blue of both sea and sky are a constant presence that reflects the villa's consistent emphasis on the magnificent views that engulf the hotel. These are best taken in on the terraces and courtyards, which are built using materials that include volcanic rocks and wood sourced from the rainforest.
The Signature Villas pay homage to the human culture of the region too. Traditional Mexican design is interwoven with modern luxury trappings, such as the low-impact, earth-hued walls – a nod to the nearby indigenous settlement of the Cora people, who used earthen plaster in their buildings – and the pitched roofs, inspired by local palapas.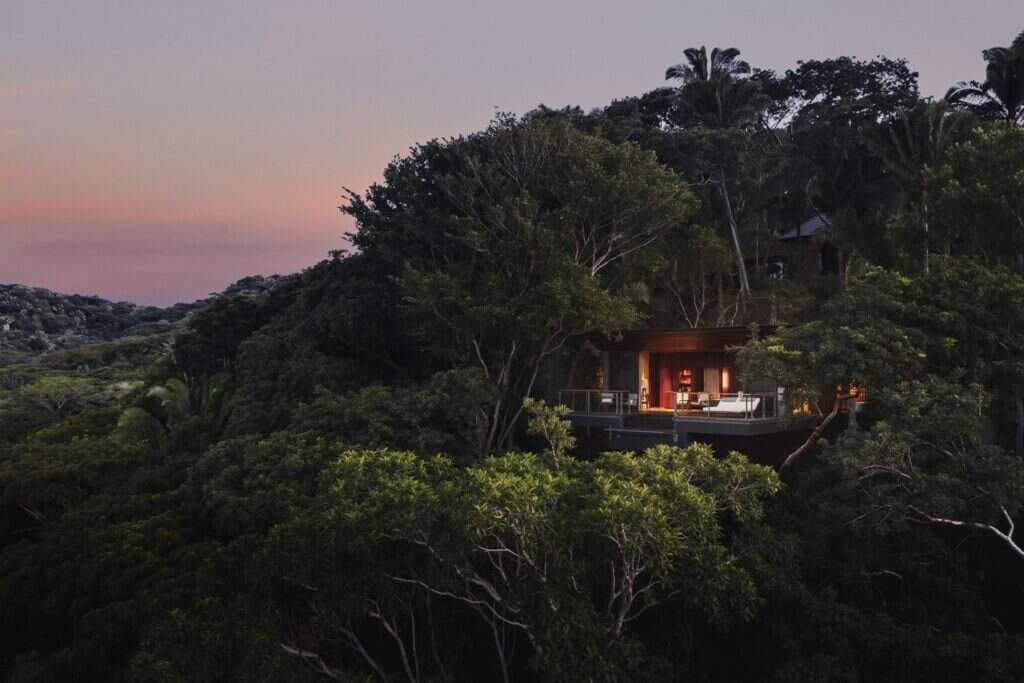 Earthy shades and subtle stone accents run through the interiors, playing backdrop to spaces that feature locally crafted woodwork and delicate artifacts created specifically by local artisans. Outside of the aesthetic, this is, still, a One&Only villa – guests can expect Delos' Home Wellness solutions that include air and water purification, dehumidification, and circadian lighting systems.
As for the spaces themselves, expect the villas to range from four to eight bedrooms, in 8,159 to 18,568 sq ft in scope, with a layout that connects multiple buildings surrounding a central indoor and outdoor living space.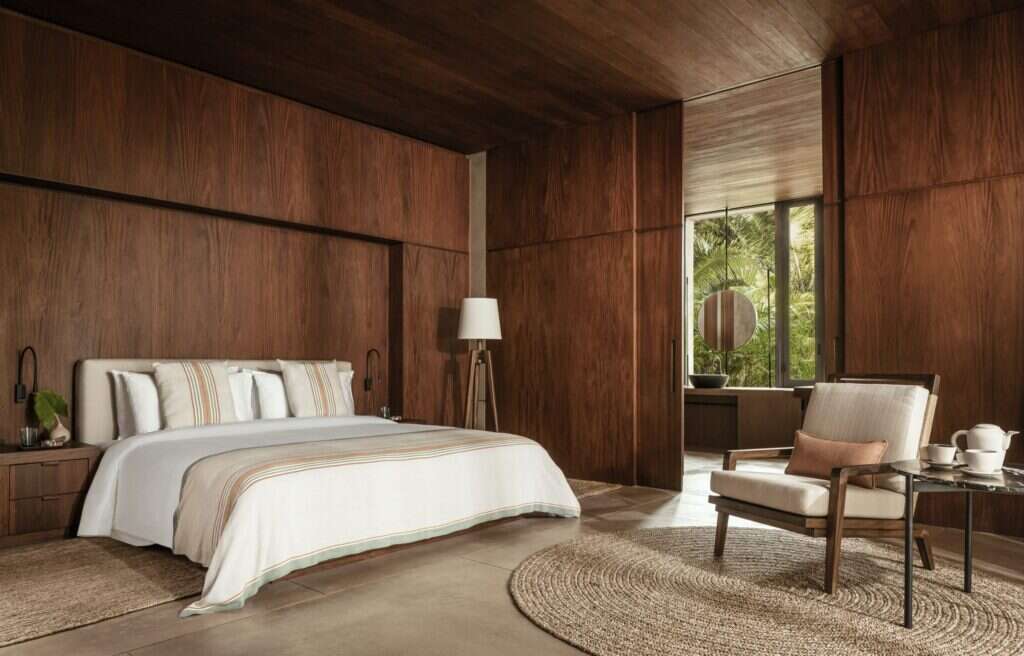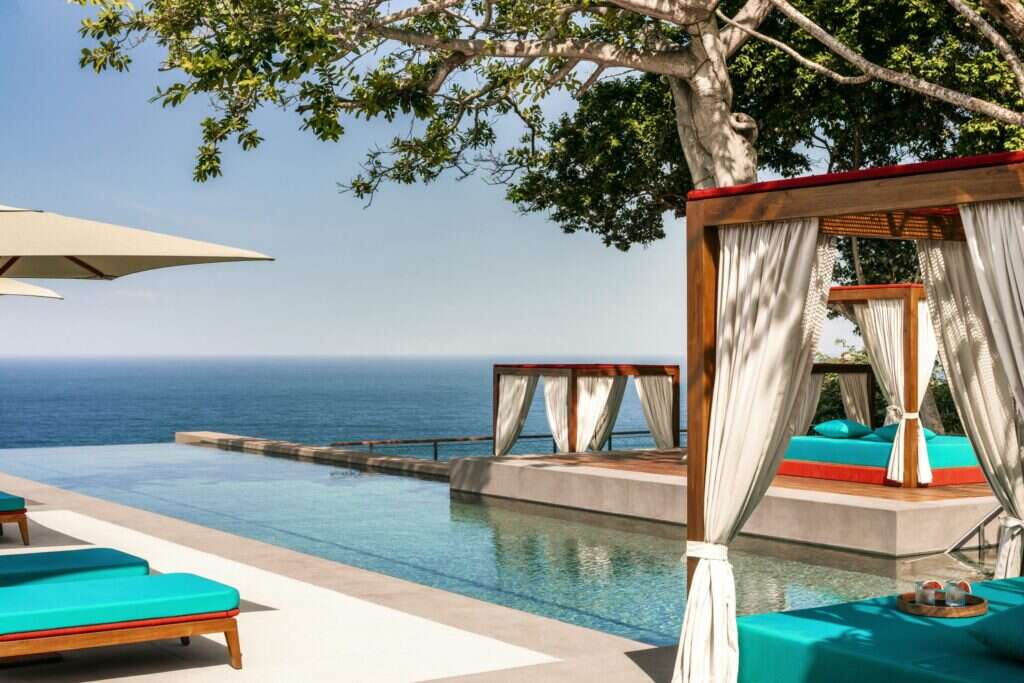 Also included within these villas are fully outfitted gyms, that mirror the onus placed on privacy and wellness championed by One&Only Mandarina. The bedrooms are grand in scope, and feature walk-in closets and ensuite bathrooms, and indoor and outdoor meet graciously in spaces such as terraces and infinity-edged pools.
Naturally, the amenities of One&Only Mandarina are also part of the Signature Villas experience; guests can expect 24-hour butler service, fitness instructors and spa therapists, dining at Carao from internationally acclaimed chef Enrique Olvera, and even the private waterfront Jetty Beach Club.
[See also: One&Only Gorilla's Nest]