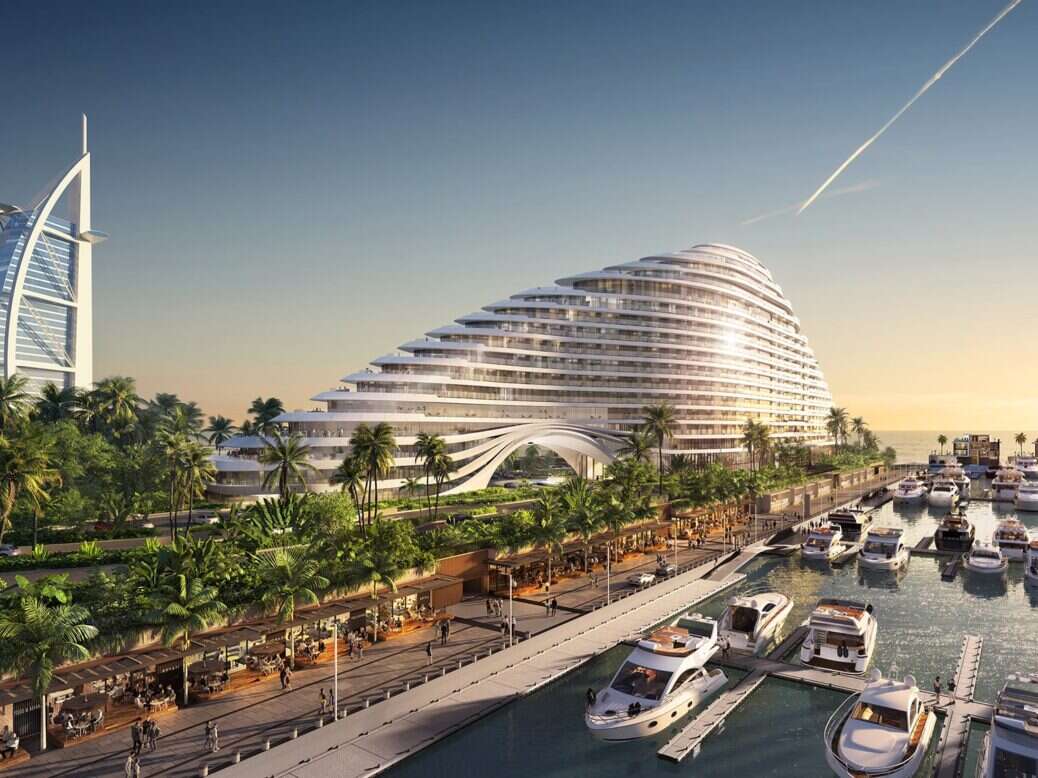 Jumeirah Hotels & Resorts has announced a record sales price for its lavish private residences at the soon-to-open resort destination Jumeirah Marsa Al Arab. Situated next door to the iconic Burj Al Arab, Jumeirah Marsa Al Arab is looking to revitalize the art of the resort destination by taking its inspiration from nautical glamor.
With the destination set to open in Q4 2023, the private sale in question featured four decadent penthouses and 17 luxury residences. The record-breaking sale was of the highest-floor penthouse, which sold for $115 million, an impressive $4,200 per square foot. This makes the apartment the most expensive that has ever been sold in Dubai, illustrating that the vast demand for luxury real estate in Dubai is showing no signs of slowing.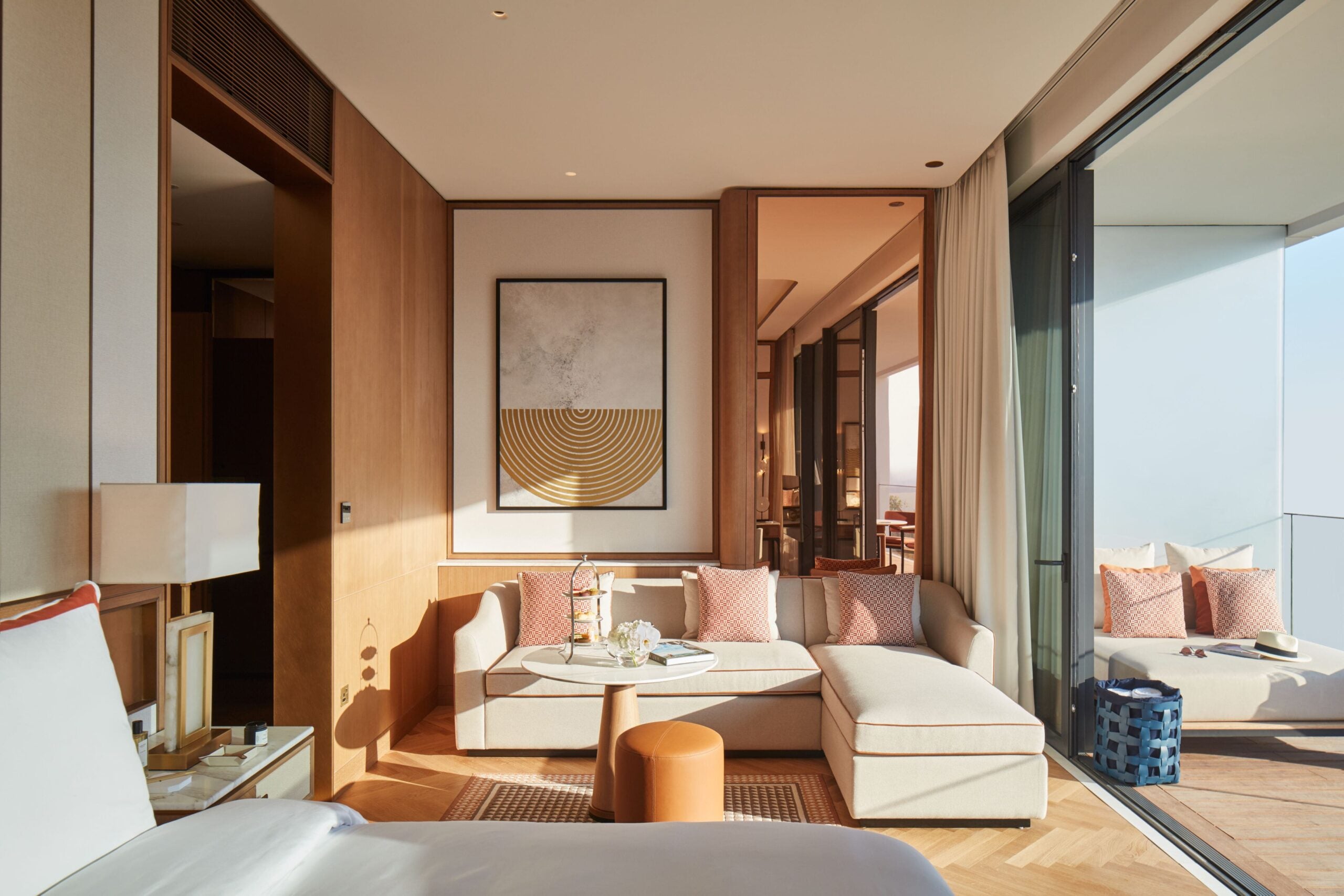 The gargantuan 27,000-sq-ft apartment has 13,000 square feet of outdoor living and of course, a private pool.
Katerina Giannouka, chief executive officer of Jumeirah Group, said: "Jumeirah is committed to expanding its portfolio of branded residences, to capture the growing demand for our unique living concepts and exceptional service standards. Our residences at Jumeirah Marsa Al Arab are clearly an attractive proposition for our investor audience and we are delighted to bring such unique residential concepts that redefine the art of luxury living to Dubai's landscape."
The Jumeirah Marsa Al Arab is impressive to say the least, boasting 387 rooms and suites, 82 residences, and a superyacht marina that offers 82 berths for yachts up to 61 meters. For yacht owners, this could pose the ultimate destination, situating luxury accommodations and restaurants in the heart of Dubai — as well as its own marina and direct access to the Persian Gulf and seas beyond.
[See also: The Most Enchanting Hotels on the Amalfi Coast]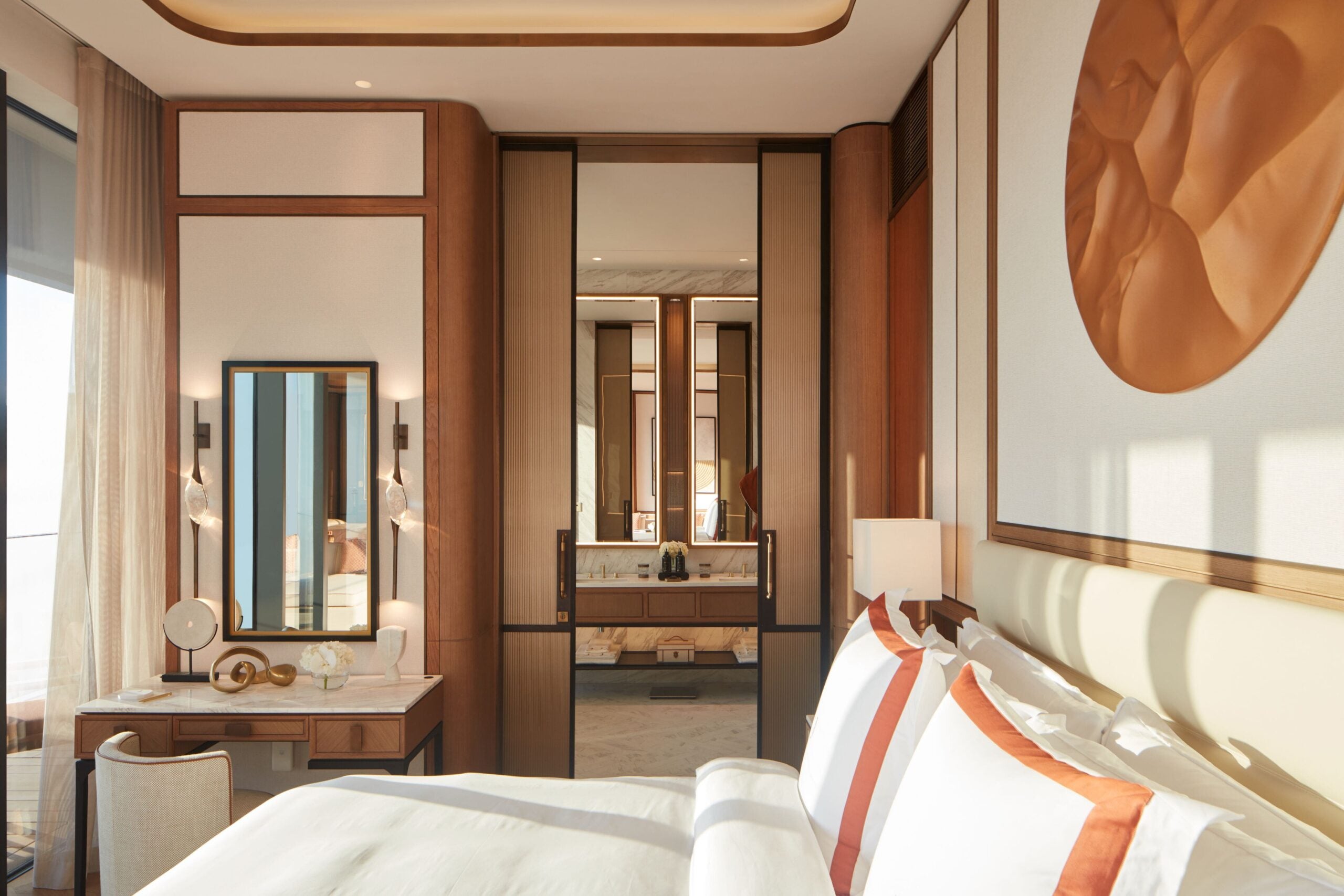 The record-breaking sale was undertaken by Sotheby's International Realty in the UAE, with CEO George Azar saying "We are immensely proud of this record-breaking achievement, as it reflects our unwavering commitment to excellence and our standing as a pioneer in the luxury real estate market. This sale not only highlights the desirability of property in Dubai but also cements the trust and confidence our clients place in us and we are excited to be at the forefront of this dynamic market."
Commenting on Dubai's thriving real estate landscape, Azar added "Particularly the luxury sector, provides an exceptional platform for remarkable accomplishments. This sale is a testament to the vibrant and progressive luxury property market in Dubai."
[See also: The Most Beautiful Wineries to Visit in Italy]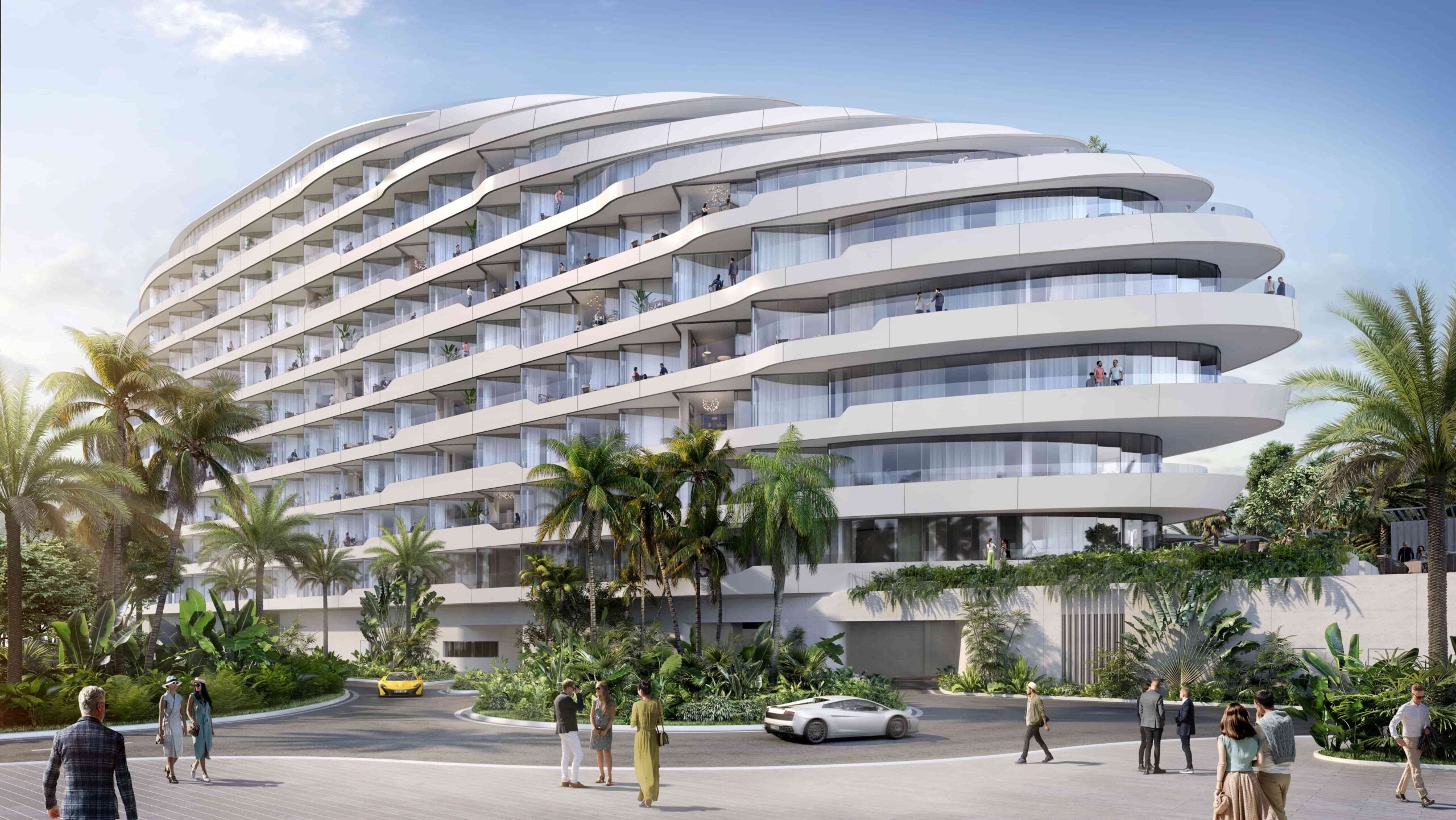 Set to open at the end of this year, this project will complete Jumeirah's Dubai oceanic triumvirate, composed of the sail-shaped Burj Al Arab, the wave-shaped Jumeirah Beach Hotel, and now the Jumeirah Marsa Al Arab. With all rooms offering panoramic ocean views and its own on-site marina, this property is set to be the new place to be for ocean lovers.
[See also: Elite Traveler Reveals Top 50 Family Hotel Suites]