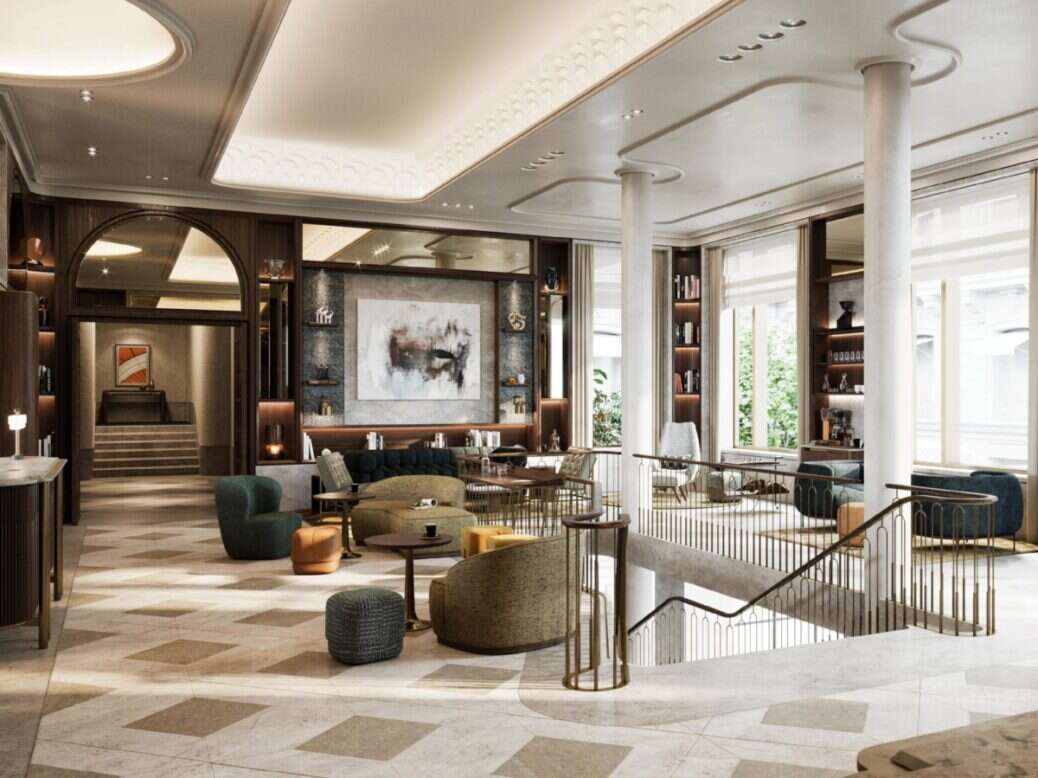 Rosewood has been on a roll lately, announcing new properties in Milan, the Maldives and Beverly Hills. Now, the luxury hotel brand is taking reservations for its very first German property, located in the heart of Munich.
Slated to open at the end of September, the hotel is housed within two meticulously restored historic buildings – the former headquarters of the State Bank of Bavaria and the aristocratic residence Plais Neuhaus-Preysing – in Kardinal-Faulhaber-Straße.
Munich-based architectural firm Hilmer Sattler and London interior design studio Tara Bernerd & Partners were brought in for the project. Every effort has been made to preserve the building's history; the vaulted ceilings and frescos original to the former bank building have been carefully preserved, as has the beautiful central courtyard.
[See also: Timeless Elegance: Inside Rosewood Vienna]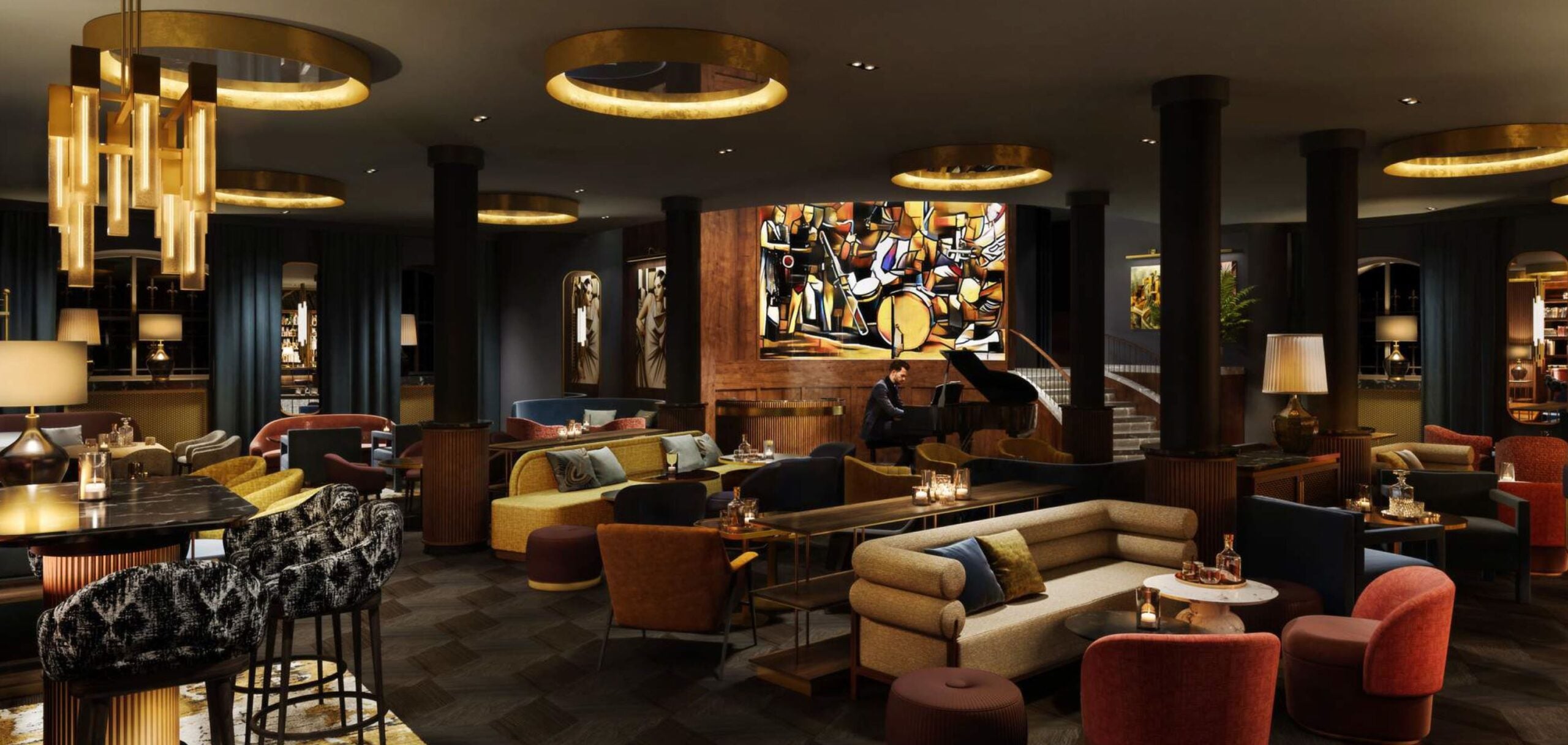 "We have sought to bring a refined residential style with a contemporary take on Baroque architecture," commented Tara Bernerd, founder of Tara Bernerd and Partners. "This elevated sense of sophistication will provide a place for locals and distinguished travelers to come together in this vibrant and eclectic city."
Rosewood Munich will feature 73 rooms and 59 spacious suites. The most exclusive accommodation is the Prinzregent Luitpold Three-Bedroom House – a sprawling suite more akin to an apartment than a hotel room with a private outdoor terrace looking over the courtyard.
Elsewhere, the hotel will boast an expansive wellness offering – the Asaya Spa – with six treatment rooms, two saunas, a vitality indoor pool and a fitness center. As for dining and drinks, guests will be treated to classic Alpine dishes at the brasserie – Cuvillies – and signature cocktails at Bar Montez.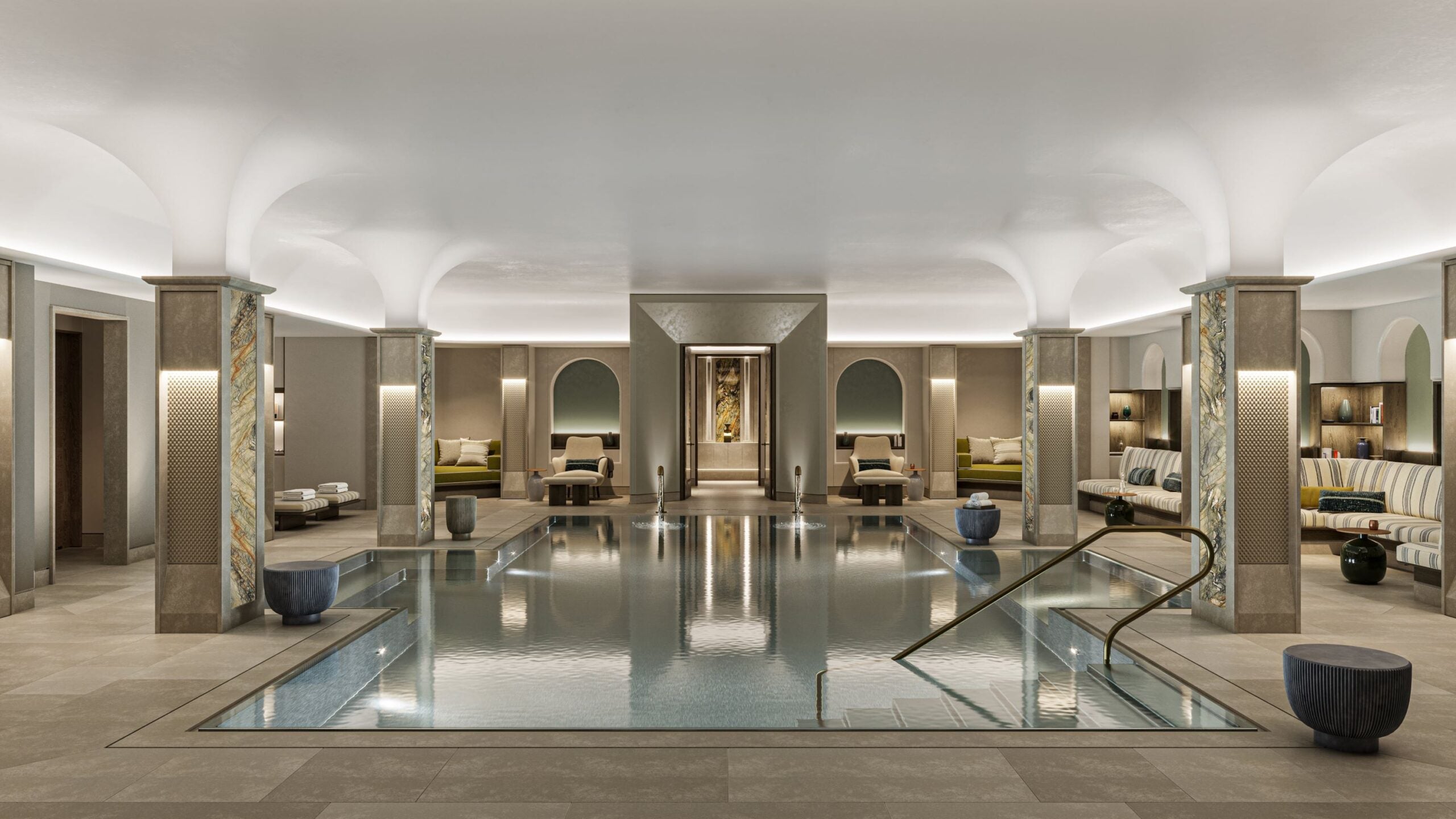 And when it comes to exploring, Rosewood Munich is ideally situated for getting out and about. The hotel is located mere steps from Marienplatz Square in the city center and within walking distance of the boutique shops of Maximilianstraße.
"We are eager to welcome guests to Rosewood Munich this fall," said Roland Duerr, managing director of Rosewood Munich. "Our sublime setting, within these two magnificent buildings situated in the center of the city, provides the perfect canvas for Rosewood's guiding A Sense of Place philosophy. We look forward to contributing to the rich culture and hospitality of this vibrant community and creating unforgettable memories for our visitors from near and far."
[See also: Inside the Hotly Anticipated Rosewood Bangkok]