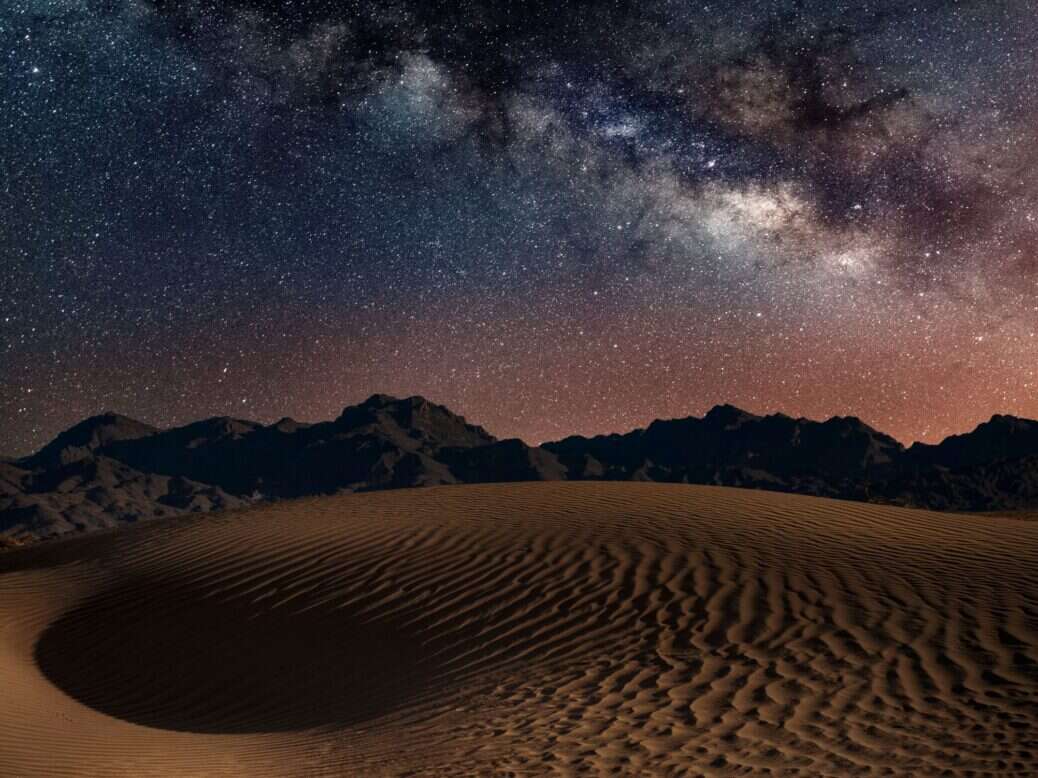 Six Senses has announced it will open Six Senses AlUla in 2027, a brand-new resort located within the Saudi Arabian desert. The second Six Senses resort within Saudi Arabia, Six Senses AlUla is in partnership with AUla Development Company, owned by the Kingdom's Public Investment Fund.
The luxury wellness and sustainability resort will be located right beside a natural oasis within AlUla, Saudi Arabia's first UNESCO World Heritage site.
"Bringing to life the drama and beauty of a site with unprecedented historical and cultural significance is a sensational opportunity," commented Six Senses CEO Neil Jacobs.
[See also: Six Senses CEO Neil Jacobs on Sustainable Luxury]
Sprawling across almost 13 million sq ft of gorgeous oasis within the breathtaking desert landscape, Six Senses AlUla has pledged its dedication to preserving the cultural and architectural heritage of Alula, home to the ancient Nabatean civilization.
Once an important trading destination along the spice route, AlUla connected east and west within the region, whilst naturally being of great relevance and reverence due to its natural oasis.
Today, the wondrously preserved tombs and facades that date from the 1st century BC to 1st century AD will be accessible to guests of Six Senses AlUla through meticulous further preservation and a subsequent walk-on path throughout the millennia-old historical artifacts.
[See also: The Hotels and Resorts Bringing Luxury to The Red Sea]
"It inspires uncompromising sustainability, well-being, and hospitality that ignites the senses in a way that is profoundly emotional," Jacobs continued. "It is exciting to be a new chapter to Alula's legacy."
Featuring 100 guest villas and 25 residences, this is a hotel experience that will immerse its guests within the legend of this ancient world, from free strolling across the Arabian wonders, to stargazing across the vivid desert night sky.
Other activities taking advantage of this unique location include sunrise yoga, moon bathing, and the opportunity to embark on an Arabian wellness venture, courtesy of the Six Senses Spa.
[See also: Inside Six Senses Kaplankaya's Super Spa]
And while the gastronomic venues haven't been fully declared ahead of its 2027 opening, Six Senses AlUla will feature the very best of the region's cuisine and seasonal produce, in line with the group's epicurean commitment to the utmost sustainable practices.
"We are excited to join hands with Six Senses to open a one-of-a-kind luxury hotel in AlUla," said Fabien Toscano, CEO of AlUla Development Company.
"The venture aligns with our commitment to elevating the hospitality offering in AlUla and marks another significant stride in our pursuit of sustainable development, contributing to the economic diversification and transformation of Saudi Arabia in line with Vision 2030."
[See also: Six Senses Rome is Bringing New Life to the Eternal City]