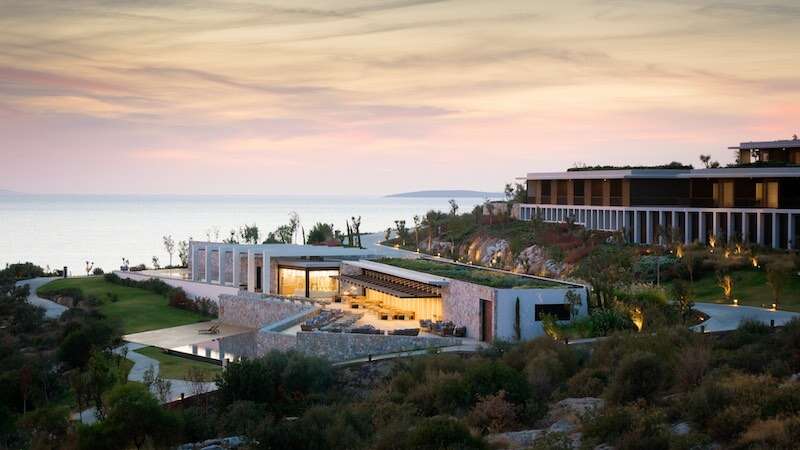 I arrive for a wellness weekend at Six Senses Kaplankaya, hot on the heels of one of the world's most famous physicians, Dr Gabor Mate. The New York Times best-selling author and trauma specialist had been delivering a sold-out four-day retreat entitled 'A Deep Dive Into The Self.'
Six Senses Kaplankaya, near Bodrum on Turkey's dazzling southwest coast, features the group's flagship spa, standing at a colossal 107,640 sq ft. And it has major pulling power. Not only in attracting world-class experts like Dr Mate to deliver its coveted 'Retreats' series, but also its swathe of international clientele, drawn by its world-class wellness offering, set on a wonderfully secluded stretch of the Aegean.  
Whether interested in science or the spiritual, you will find it here. Offering everything from Chinese medicine and ayurvedic massage to cryotherapy and high altitude training, the spa's team includes doctors, dieticians, physiotherapists, sports performance specialists and yoga gurus, as well a regular roster of expert visiting practitioners. 
[See also: The Most Exclusive Hotels in the Maldives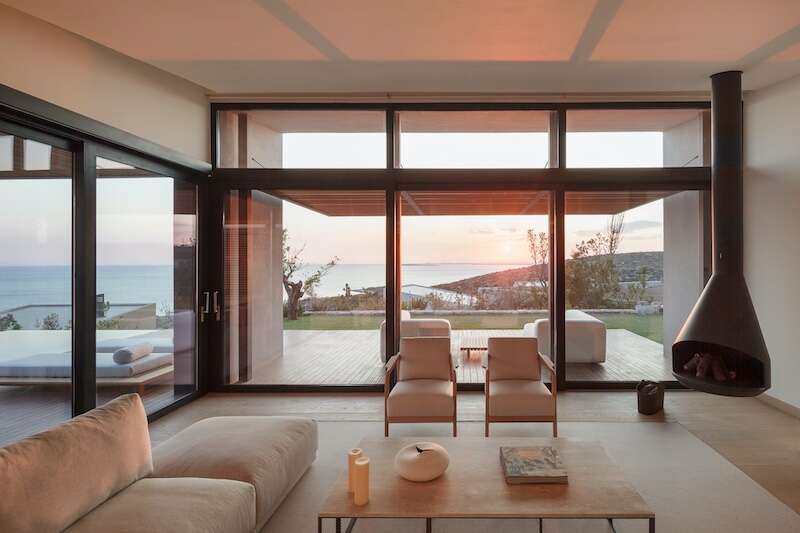 For those who want to focus on a particular area, there is an array of bespoke wellness programs ranging from weight management and detox to mindfulness, lasting between three and 14 nights. These start with a wellness screening followed by a tailored consultation to develop a program that's right for you.
I'm here for a more light-touch experience, sampling three of the spa's unique relaxation offerings. Even though my arrival is approaching midnight, I receive a delightfully warm welcome from my 'guest experience maker', Gizem, who is waiting for me in a towering glass lobby with a revitalizing wellness shot. As I'm handed my keycard she explains she'll only be a WhatsApp message away should I need anything throughout my stay. 
[See also: Six Senses Napa Valley to Open in 2026]
Day 1
The next morning, I use my room's iPad to draw the electric blackout blinds to reveal a hillside peppered with cypress and olive trees cascading towards the shore. The perfect setting for some TLC. 
The stylish resort boasts 141 sleek rooms and suites. Further up are Six Senses Kaplaynkaya's three to five-bedroom residences, the resort's most exclusive abodes (a handful of newly unveiled villas are available to purchase). Connected to the main resort complex by funicular, the ultramodern villas are the ultimate base for a wellness escape. Offering high levels of privacy and breathtaking vistas through double-height panes, every residence features a large infinity pool overlooking the bay. 
As well as the spa, the expansive resort features five restaurants, three private beaches, a sea-facing yoga pavilion, tennis courts, a sustainability lab and organic vegetable garden. Everything is nicely spread out and constructed elegantly into the hillside in a contemporary fusion of natural materials, green roofs and glass.
[See also: Six Senses Amaala to Open in Saudi Arabia]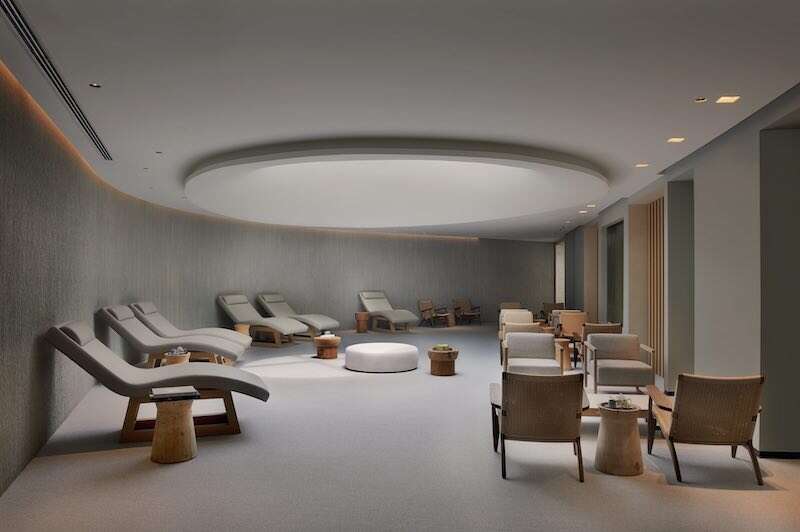 After a breakfast of fresh fruit and menemen (a local dish of scrambled egg and tomato), I head to the spa for a tour with Six Senses Kaplankaya's director of wellness, Renate Hermes who explains the resort's approach: "Together with my team, we guide our guests on their very personal journey to well-being which may entail anything from high-tech to high-touch treatments and activities, or just a lazy day at the beach, watching a mesmerizing sunset with a good glass of wine." 
The spa features 38 treatment rooms and includes a state-of-the-art gym, alchemy bar, Pilates studio, pool, games courts and a vast suite of hydrothermal facilities.
My first treatment is a Biocuantica session with visiting practitioner Carlos Aparicio from Six Senses Ibiza. A relatively new hands-off wellness technique, the harmonizing treatment aims to transform stress into a new vitality, while eliminating toxins, soothing emotional imbalances and improving sleep.
Before we begin, I quiz Carlos on the process. "It is based on quantum physics protocols [but has] roots [in] ayurveda and traditional Chinese medicine. The aim is to give back the inner reference to the body," he explains. 
[See also: The Transformative Retreats That Are Redefining Wellness]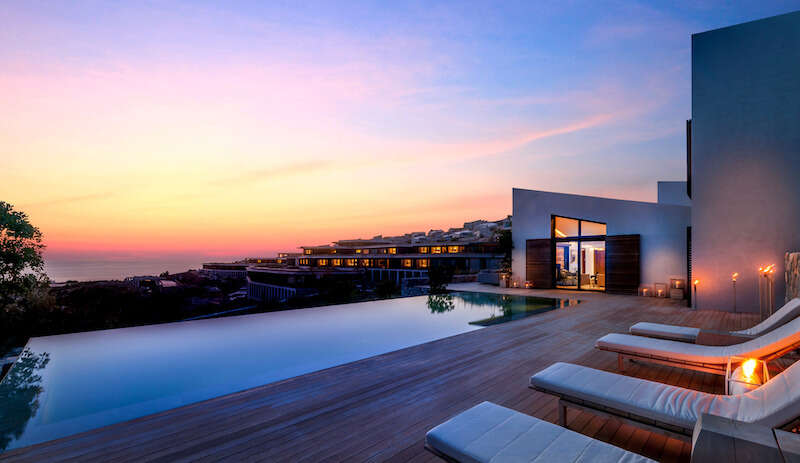 After a consultation assessing areas for personal development, Carlos uses lenses placed near or around different parts of the body, along with certain imagery, to assess the level of emotional stress held in specific areas through internal vibration signals. He is then able to determine certain levels of my physical health as well as areas for emotional growth. 
After the session I have to admit I was a little bit blown away by the deep sense of calm I felt.  Whatever had happened, I felt more connected with my body than I had done for a long time. I leave with a list of findings and recommendations for personal growth from Carlos to take forward. 
The rest of my day is spent on the beach, soaking up the Turkish sunshine and enjoying the lapping turquoise waves.
Day 2
After a solid night's sleep in my Six Senses custom-made bed, I make my way to the spa for a Kundalini massage, one of the spa's most popular treatments. Focused more on the spiritual than the physical, it is said to increase energy and provide emotional release. 
In Sanskrit, kundalini means, amongst other things, "coiled snake". Said to be a divine energy held dormant in the base of the spine, the purpose of the massage is to gently awaken this force, move it upwards and release it through the third eye (said to be in the forehead). 
My therapist focuses on the seven chakras (or energy points) of my spine using parallel movements. It's an incredibly relaxing process that leaves me feeling revitalized. 
[See also: The Best Urban Spas of 2023]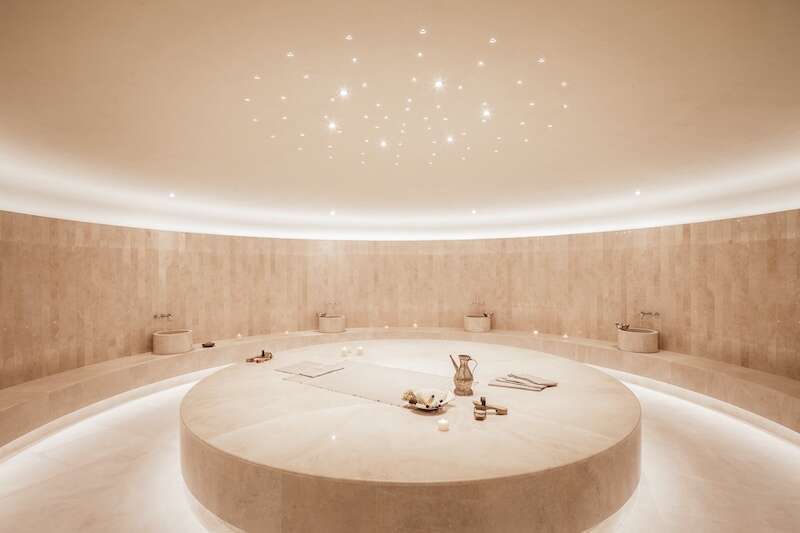 I notice a real difference to my sense of wellbeing after my past two sessions so in the afternoon I shun the beach (usually unheard of) in favor of the spa's meditation cave, a dark spherical space with sensory lighting and cushions on the floor.  
I'm here for a group pranayama (or breath regulation session) with visiting practitioner Dr Afsana Aradhana, who expertly guides us through a series of breathing and chanting practices. These slow my respiration significantly, to the point where I'm so relaxed when the session ends, I accidentally leave my bag in the meditation cave as I float back to my room. 
Day 3
You can't go to a spa in Turkey and not have a Hammam, especially with a Hammam as beautiful as Six Senses Kaplankaya's. What ensues is 60 minutes of bliss. From a private steam room, I'm led to a serene round marble room featuring a raised circular platform in the center. Warm water is bucketed over me before a head-to-toe exfoliation treatment. A soft towel is then whirled over my skin like a silky cloud of suds. After a rejuvenating massage, the session ends with a traditional moisturizing treatment of local organic olive oil. 
Feeling refreshed, I head for a final dinner at Anhinga by OD, the resort's Mediterranean fine dining restaurant by critically acclaimed Turkish chef, Osman Sezener (the burrata with strawberry to start is particularly good). Positioned on Six Senses Kaplankaya's secluded Anhinga beach, of all the gorgeous spots in the resort to catch the sunset over dinner and cocktails, this might just be the most magnificent.
Six Senses Kaplankaya Resort and Spa is open between April 1 and 31 October but remains open all year round for villa owners. From $430 per night, sixsenses.com
[See also: Jamshyd Sethna is Bringing the World to a Different India]