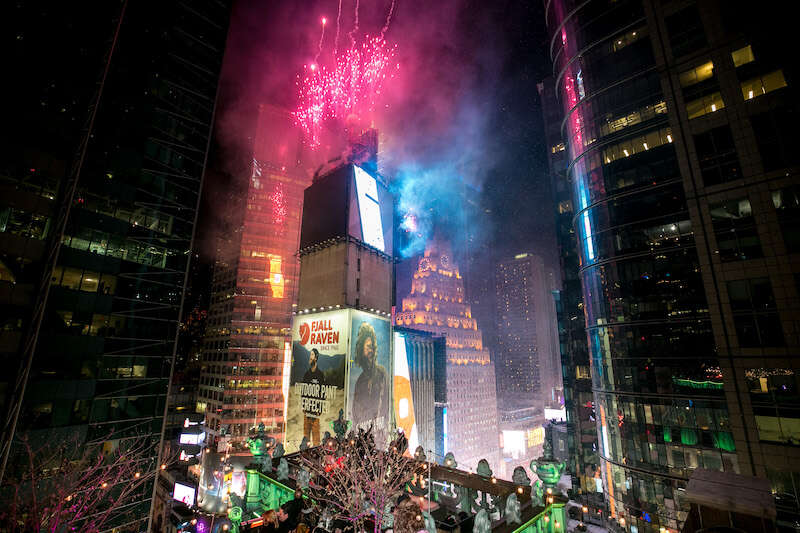 New Year's Eve is already deemed as one of the glammest events in the annual calendar, with partygoers donning their best frocks, myriad bottles of champagne ostentatiously popped and jaw-dropping firework displays lighting up the sky. Taking things to a whole new level, however, is New York City hotel The Knickerbocker, which has launched a completely outlandish New Year's Eve package.
Offered for the princely sum of $500,000, the Knick's Knock Out New Year's Package includes a jam-packed itinerary of special events, perks and treats to help see in 2024 in style. The list of inclusions is extensive and features the likes of a personalized Times Square billboard to welcome you to the city, in-room massage treatments, a private dinner at Charlie Palmer at the Knick, four VIP Broadway tickets, an open bar at the hotel, Rolls-Royce car service throughout your stay, and even a helicopter ride over the city.
As if all that weren't enough, Knick's Knock Out New Year's Package guests will also get $10,000 credit at Nordstrom, as well as access to a private shopping room and shopper – perfect for hunting down a showstopping outfit for the big night.
[See also: New York Michelin Guide 2023: 12 New Stars Awarded]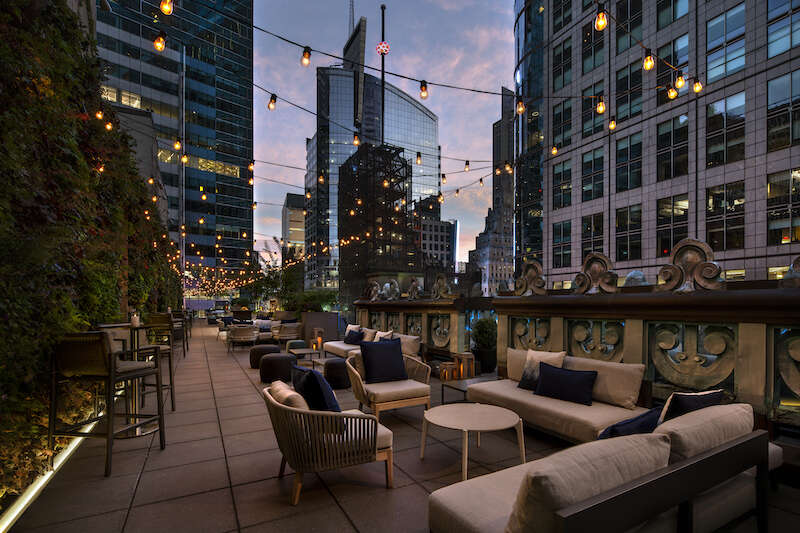 The outlandish package also includes ten Platinum tickets to the hotel's New Year's Eve party – an extravagant affair that begins with an indulgent sushi buffet banquet, before heading up to The Knickerbocker's rooftop for a wild cocktail party where guests will get the best views in the city of the Times Square Ball, just feet away. Come midnight, glasses of Dom Pérignon will be poured to toast the new year.
After a big night of partying, rest your head in one of the best rooms in town – a Knickerbocker two-bedroom suite. The package includes week-long accommodation for ten guests, meaning you can not only be in town for the big night but also a few days before and after, giving you the chance to really soak up the city atmosphere (and properly let the hangover wear off).
Thought the hotel would leave you waiting in line for a commercial flight en route to your New Year's Eve getaway? Think again – the package even includes private jet transfers from any airport in the US.
[See also: Lotte New York Palace Unveils $100,000 Holiday Package]