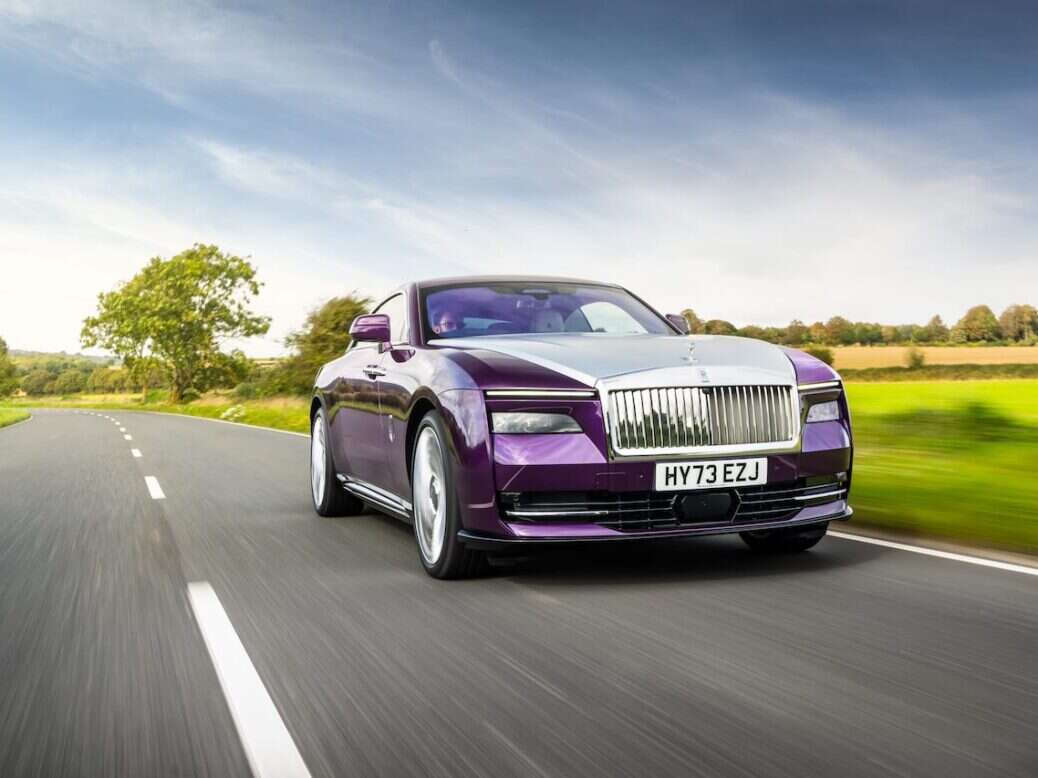 "A Rolls-Royce first, an electric car second." The message is drummed into me from the moment I arrive at Rolls-Royce Motor Cars HQ in Goodwood. They're referring to a revolutionary new car, the Rolls-Royce Spectre, ahead of its media debut on UK roads.
It is the first electric car in the British coachbuilder's 119-year history and the first ultra-luxury EV in the world. It will, for better or worse, set the benchmark for a luxury sector that has, thus far, promised a lot but delivered little in terms of electrification. Still, Rolls-Royce was keen to insist that this was business as usual.
[See also: Elite Traveler's Top Cars of 2023]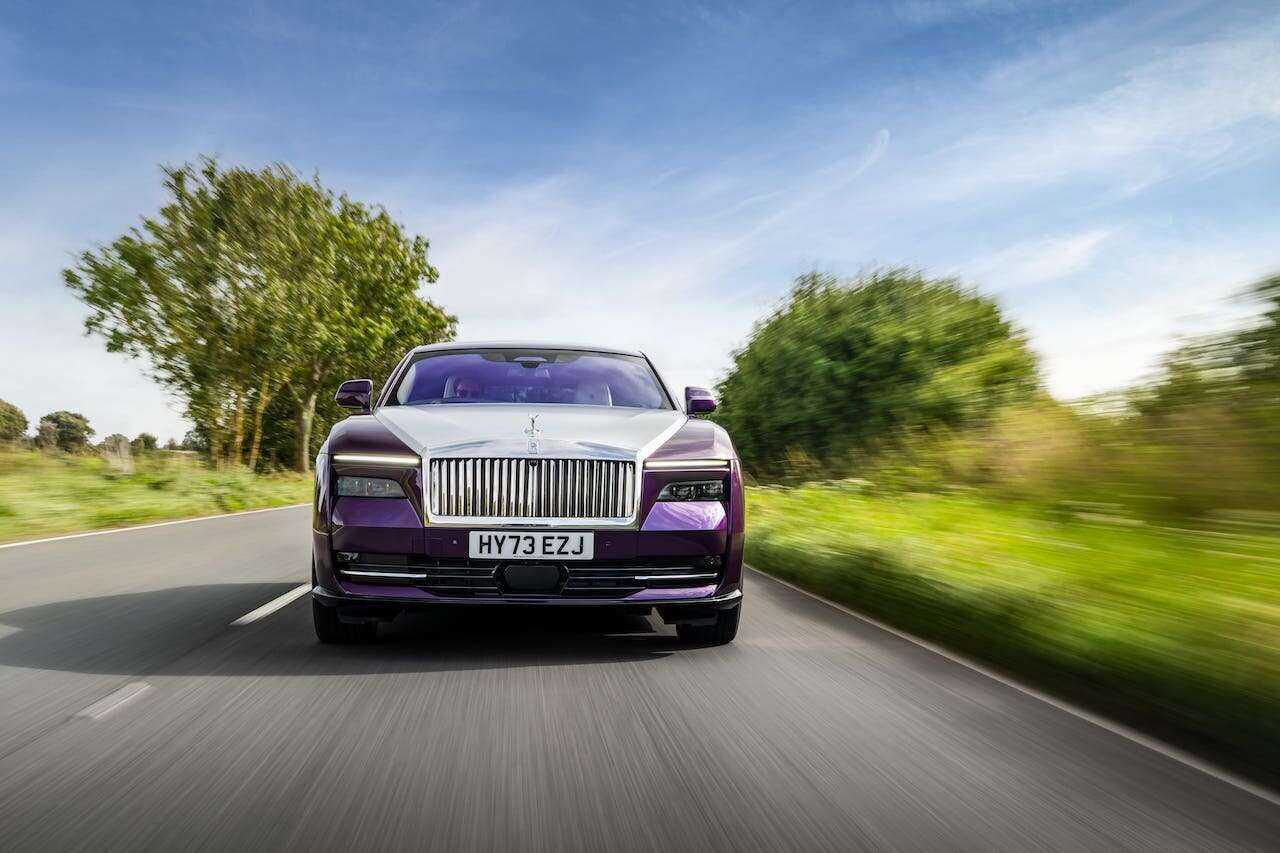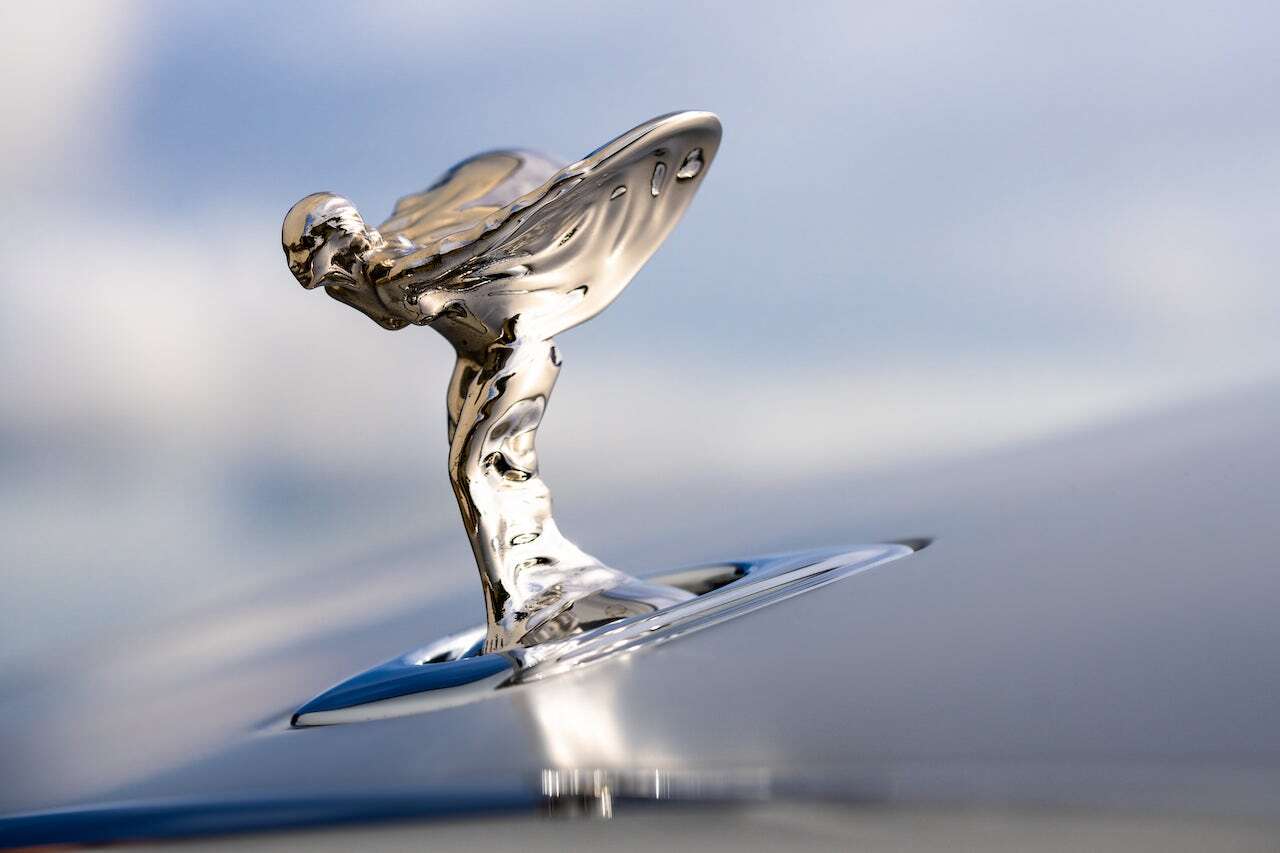 While it may seem like a quantum leap, in many respects an electric motor was a natural next step for a brand renowned for delivering smooth performance and effortless power. In fact, Charles Rolls once prophesied that the electric car would eventually overtake internal combustion.
Speaking in 1900, four years before co-founding Rolls-Royce with Henry Royce, he said: "The electric car is perfectly noiseless and clean. There is no smell or vibration, and they should become very useful when fixed charging stations can be arranged. But for now, I do not anticipate that they will be very serviceable – at least for many years to come."
[See also: Behind the Scenes with Girard-Perregaux and Aston Martin]
The noiselessness and smoothness of the electric car was the inspiration behind the V12 that has been synonymous with Rolls-Royce since the 1930s. A Rolls-Royce owner should never have to do anything as vulgar as shifting gears, so Rolls-Royce engineers developed the V12 over decades to mimic a one-gear sensation, like a modern-day battery-powered car.
Rolls probably did not expect electrification to take quite as long as it has, but now Spectre has arrived, it is here to stay. The marque plans to offer a fully electric portfolio by 2030 (although don't expect the already-near-three-ton Cullinan SUV to get its kWh on any time soon.)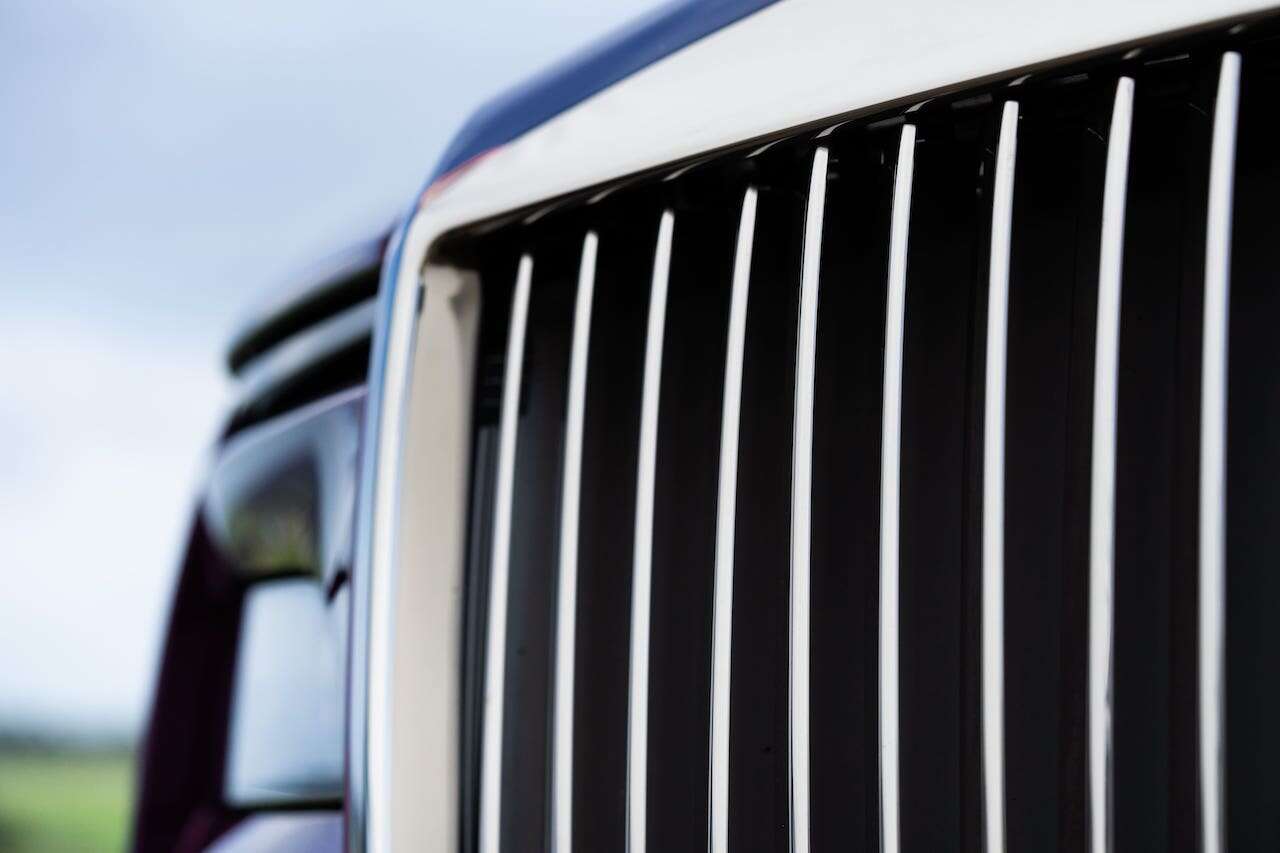 Nevertheless, Rolls-Royce needs its debut electric car to be not only good but very good. Not only is the Spectre setting the tone for the company's entire future, but all those rare earth materials (in the 102 kWh battery, rather than your lavish interior choices) make it expensive, $420,000-as-standard expensive. Rolls-Royce customers aren't short of expendable cash, but no one dislikes being undersold like the 0.1%.
But the Rolls-Royce Spectre is good. It is very, very, very good. It could well be one of the greatest achievements in modern automotive history. Not only does the electric motor go more or less unnoticed, but it actually improves the Rolls-Royce experience. And it all comes back to that repetitive mantra that we began with: "A Rolls-Royce first, an electric car second."
[See also: Rolls-Royce Reveals One-off Droptail, La Rose Noire]
The automotive industry has largely set electric cars apart from its core offering – adding hyper-minimalist interiors and shunning every button possible in favor of touchscreens. Rolls-Royce hasn't done that. Instead, the car is virtually indistinguishable from the ones that came before it.
The Spectre has everything you'd expect from an ultra-luxury super coupe: shag pile carpets, beautiful interior details, chrome buttons, self-closing doors (the driver's door closes with a slight press of the brake pedal), side-hugging seats, bespoke colors unavailable anywhere else (my Spectre was in a color called Morganite) and, obviously, a hidden umbrella in the door.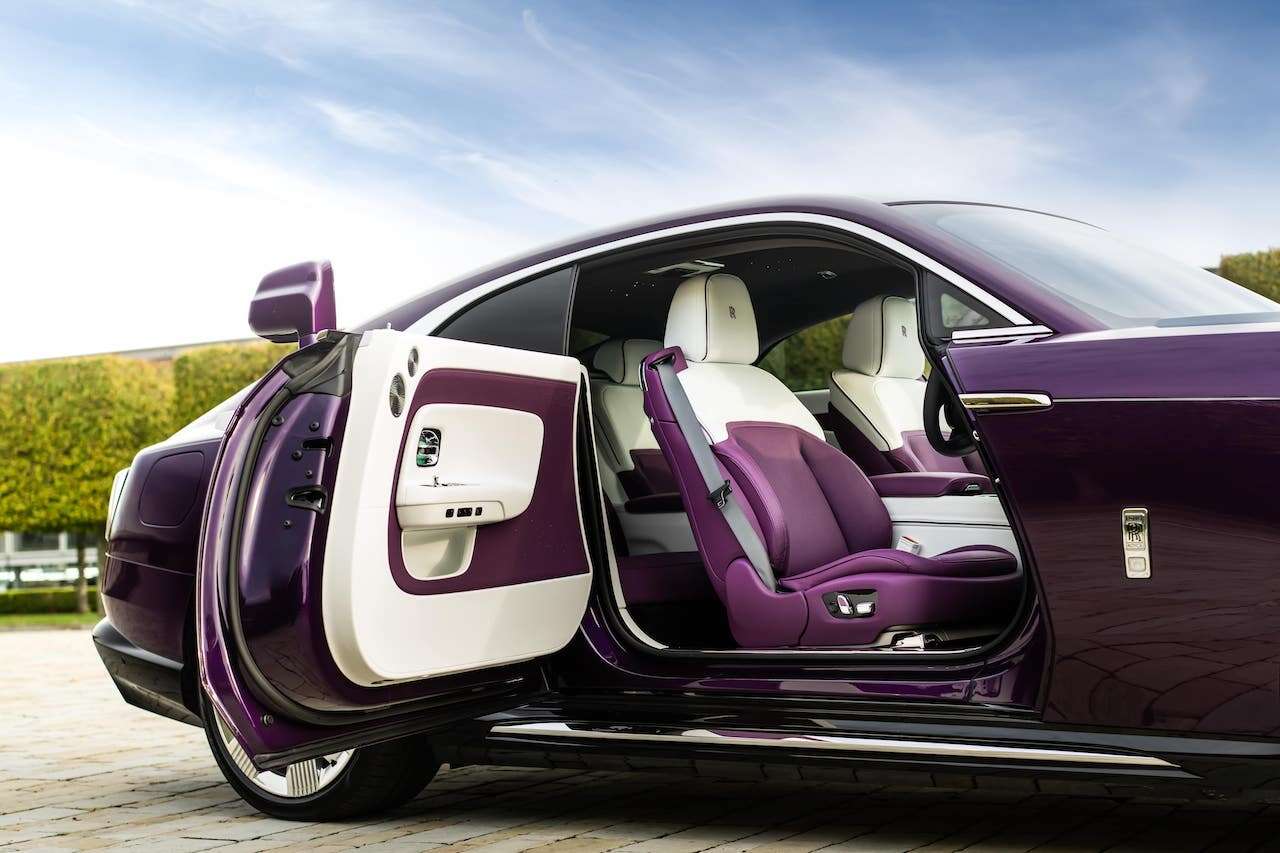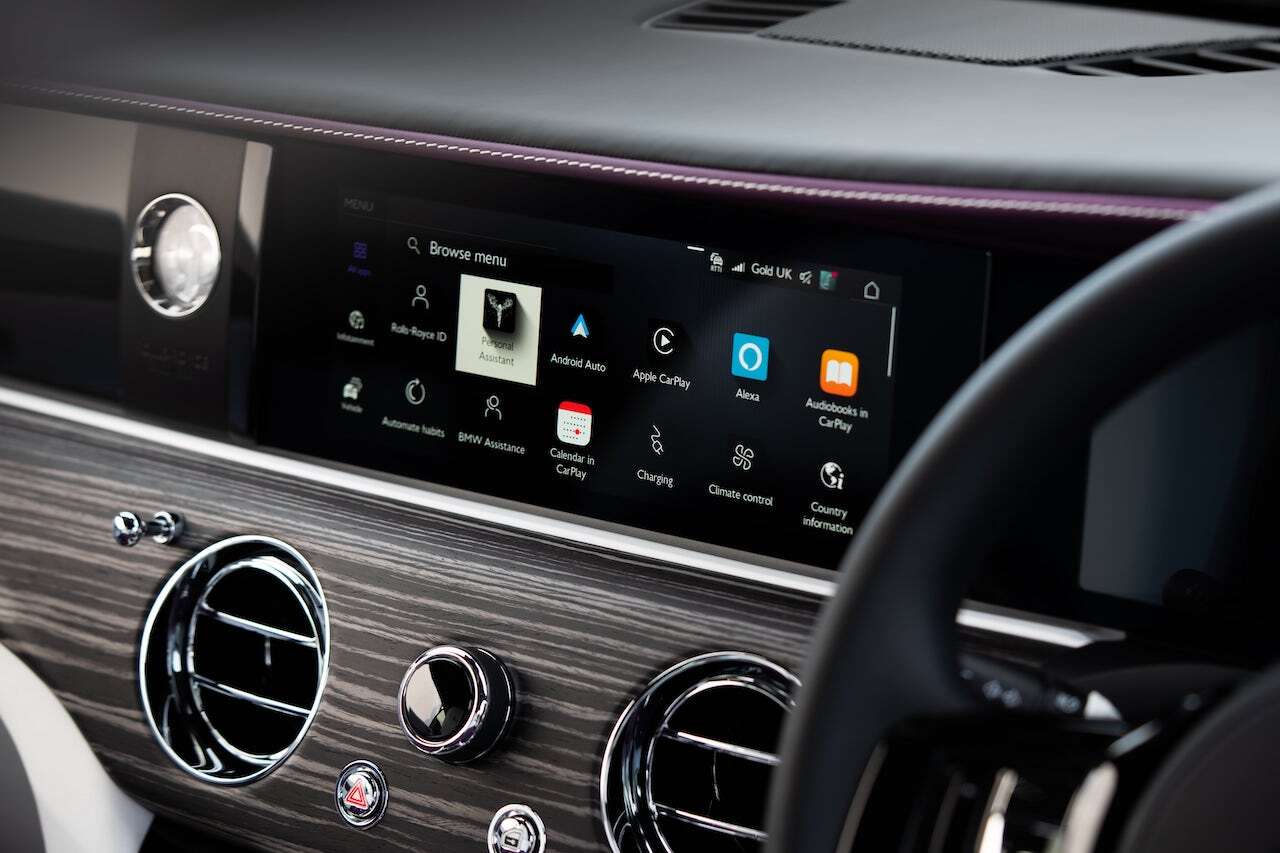 Rolls-Royce already made the quietest cars on the road (at least for those on the inside), so the silent start and smooth pull away is nothing new. On the road, my elbows are instinctively drawn to the armrests, my hands drop to four and eight. There's no need to rush in a Rolls-Royce, although with dual motors combining to provide 480 hp, if you find yourself in a hurry, the Spectre is more than capable of getting you where you need to be.
The interior is so quiet that Rolls-Royce sought its orchestra (every noise you hear in a Rolls-Royce is a real recorded noise) to produce the sound of its signature V12 when you accelerate. It's novel and other car brands have done it ( mostly very badly) in their EVs. But here it's organic and reassuring.
[See also: Phantom Syntopia: Meet Rolls-Royce's Most Complex Project Yet]
The only thing that looks remotely EV is the electric driver dashboard, where the speedometer and range meter is now a digital display rather than dials. But even this has a touch of Rolls-Royce about it. Owners can choose the color of the digital dashboard as part of the customization process, but can't change it manually in the car after construction. Whatever they choose is set forever. There is also a touchscreen infotainment system with Apple CarPlay and Android Auto.
Range dominates the conversation when it comes to EVs, but it is less relevant to Rolls-Royce customers than anyone else. When Rolls-Royce asked its owners if 300 miles would be enough for their EV, it was told in no uncertain terms that should they need to travel more than 300 miles in one go, they'd take the helicopter. Still, the Rolls-Royce Spectre provides 329 miles on a single charge – more than enough to get you to the heliport and back again.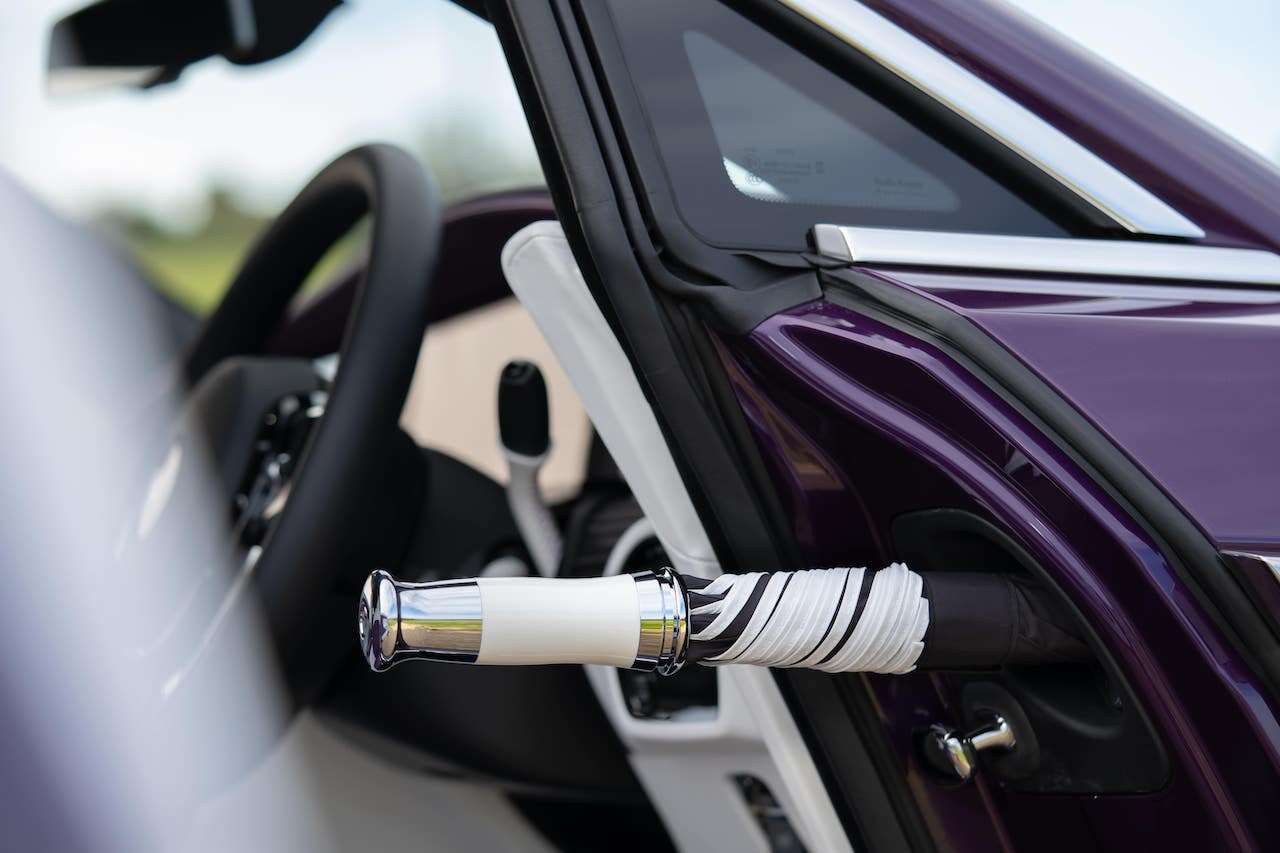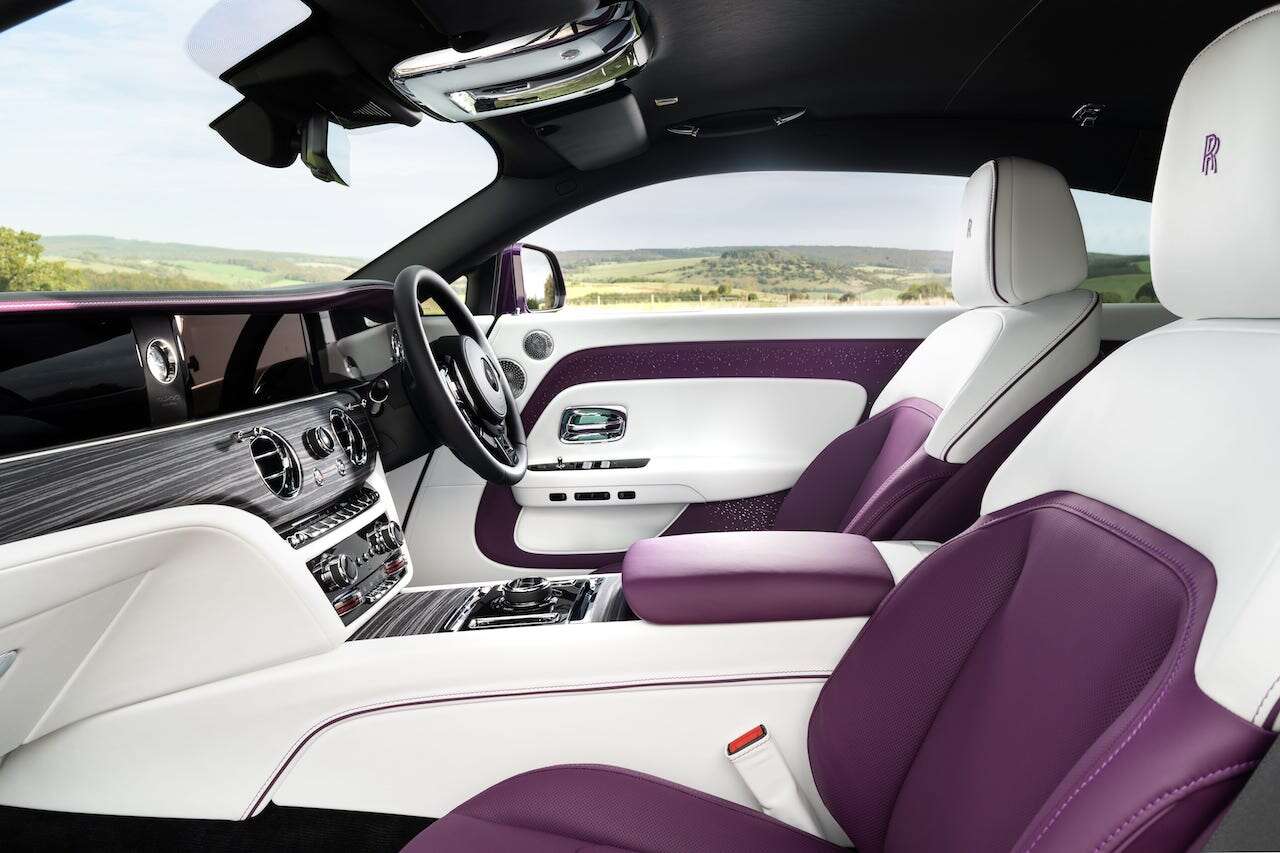 The Spectre is about as simple as a go-kart when it comes to driving. There are no modes to choose from, just drive, reverse and park. Whereas some carmakers baffle drivers with modes from Eco to Sport++, the Rolls-Royce is reassuringly simple. If you want to go, press the accelerator. If you want to go faster, press it harder.
The car's 23-inch wheels absorb every pothole from Goodwood to Heckfield Place (our destination for the day) with elegance. There's an overriding sense that the car doesn't want you to know how many calculations it's doing per second. It just wants to get on with being a great car.
[See also: The Luxury Cars Putting Wellness First]
Now in full production, Rolls-Royce delivered the first Spectres in Q4 of this year. Order one today, and you will be waiting until 2025. The Spectre has been hugely popular with 40% of orders coming from new customers, many of whom held out specifically for the first electric option.
While not exactly an eco-friendly option (the car weighs almost three tons and has more leather inside it than an Elvis Presley exhibition), it is a huge step forward for the industry as a whole. If Rolls-Royce can make the switch and produce a car that is better than its gas-guzzling equivalent, then there is no reason to expect any less from the rest.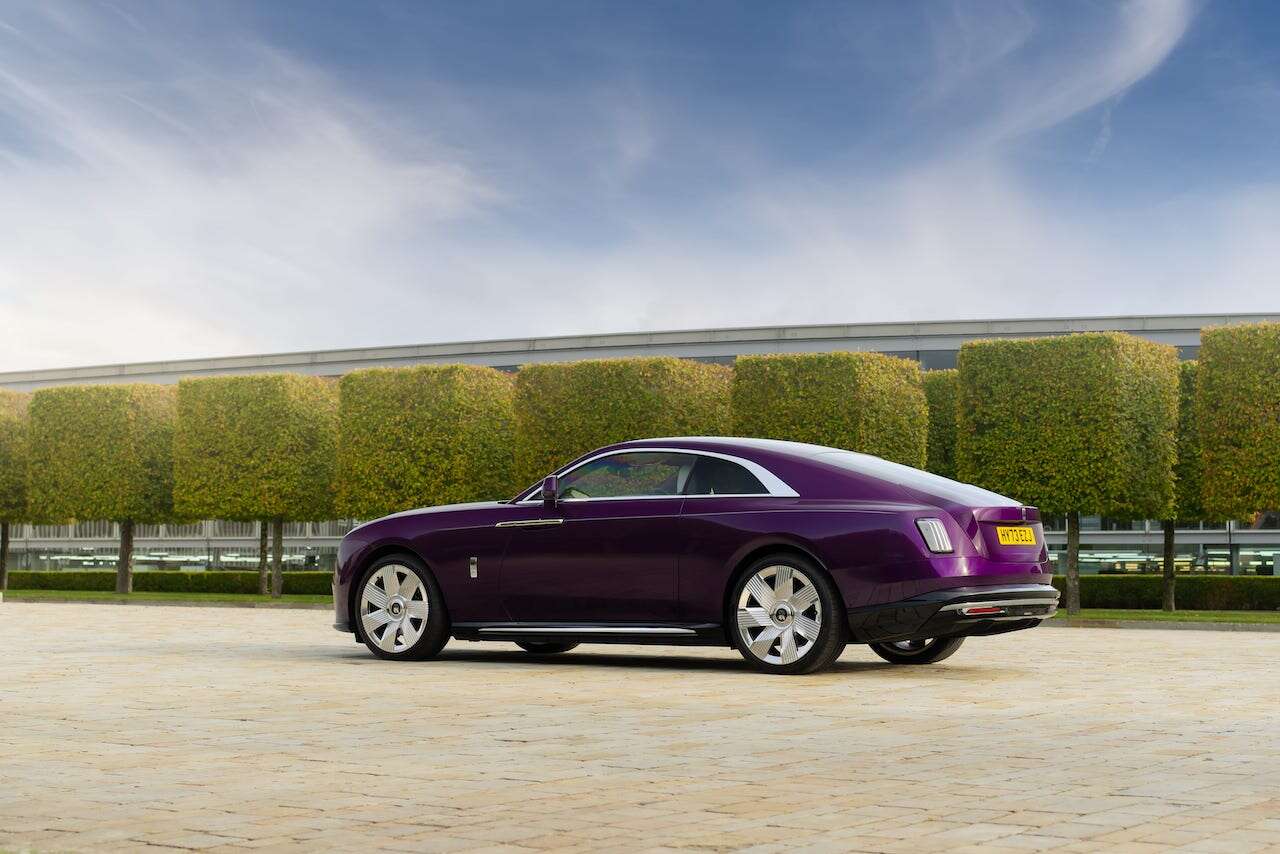 Rolls-Royce Spectre from $420,000, rolls-roycemotorcars.com