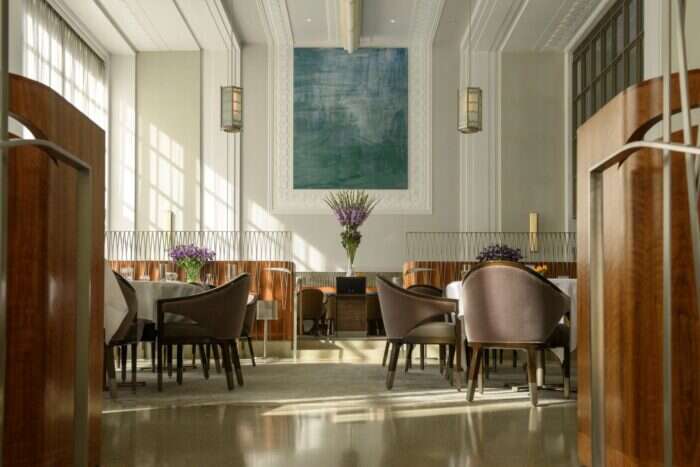 Foodies everywhere, rejoice; just in time for the festive season, the New York Michelin Guide for 2023 is out, and this time, with a remarkable 12 new stars, including eight new One stars, two new two stars, and even two green stars.
Long established as one of the culinary epicenters of the globe's dining scene, New York – especially, within that, New York City – already stands head and shoulders above most of the world cities for its fantastic food offerings, from its 400 Michelin Guide featured restaurants to the street food pizza that so defines its urban character.
So it's not, therefore, a matter of the city and state having to prove itself and its gastronomic prowess; the 'Melting Pot' of America is instead going from strength to strength with new stars being awarded upon the city's kitchens every year.
[See also: How the Prestigious Michelin Star System Really Works]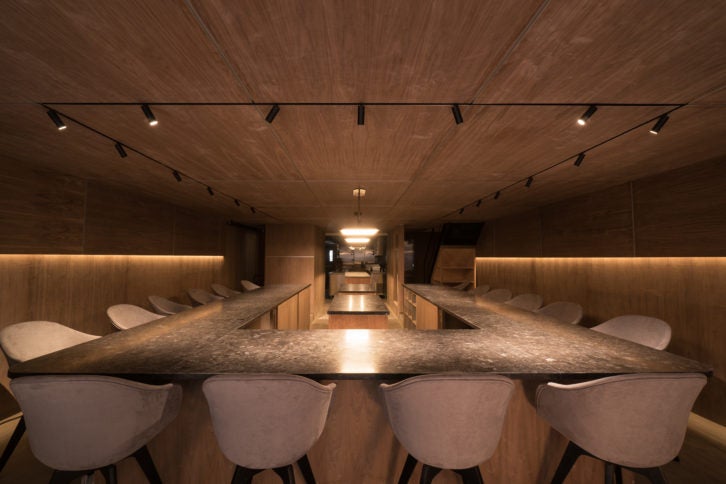 Whilst admittedly not quite yet at the Michelin starred levels of Paris and Tokyo – for now, anyway – New York offers something entirely different in its fantastic range of world cuisines and experiences.
It's an especially notable year for East Asian cuisines; both of the two new two star offerings, odo – upgraded from a one star for 2023 – and Sushi Noz, are Japanese restaurants.
Odo is small, intimate and offers a singular kaiseki menu; the guide applauds it for a 'serene' and 'in-the-know' atmosphere. Sushi Noz, the guide details, is a 'sacred space' in which kimono-dressed staff and Chef Nozomu Abe himself endure to engulf guests in the warmth of Japanese hospitality.
[See also: California Michelin Guide 2023: State's Top Restaurants Revealed]
Similarly, recently awarded a one star is contemporary Korean contemporary restaurant Bōm, the 10-seat counter Sushi Ichimura, One Vanderbilt's Japanese restaurant Jōji, and the tucked away hidden gem Meju, which offers a Korean menu.
It's also been a good year for the French cuisine scene of New York, too. The atmospheric and buzzy Essential by Christophe has been awarded one Michelin star, whilst Restaurant Yuu combines French and – what else? – Japanese cuisine for a charming and sophisticated menu and dining experience.
And bringing up the green star ranks from one last year to three this year are vegetarian restaurant Dirt Candy and All-American fare Family Meal at Blue Hill. Incorporating meat-free supply chains, these restaurants champion sustainability across their menus and restaurant operations.
[See also: Michelin Updates Michelin Guide Dubai for 2023]
Start spreading the news, as Frank Sinatra sings; here is the New York Michelin Guide for 2023.
Three Michelin Stars
Two Michelin Stars
Aquavit
Jean-Georges
One Michelin Stars
63 Clinton
Bōm
Caviar Russe
Clover Hill
Dirt Candy
Essential by Christophe
Family Meal at Blue Hill
The Four Horsemen
Francie
Frevo
Icca
Jōji
Joomak Banjum
Jua
Kochi
L'Abeille
Le Pavillon
Mari
Meju
Noz 17
Oiji Mi
One White Street
Red Paper Clip
Restaurant Yuu
Rezdora
The River Cafe
Semma
Shmoné
Sushi Ichimura
Torien
Torrisi
Tsukimi
Tuome
Yoshino
Green Michelin Stars
Blue Hill at Stone Barns
Dirt Candy
Family Meal at Blue Hill
[See also: Rising Stars: Next-gen Chefs in the Michelin Guide]