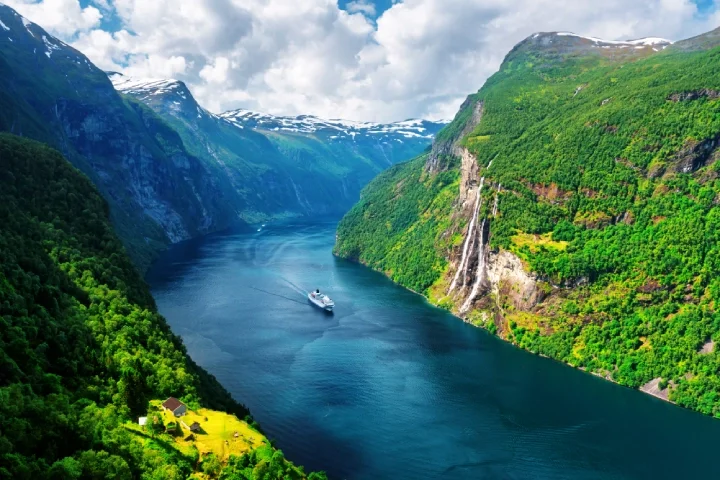 Cruises are the perfect way to unwind with family or solo, and it is definitely a form of luxury that does not go unnoticed. Even if everyone has a different definition of luxury, it is undeniable that some of these cruise ships are the epitome of it.
Unlimited drinks, caviar and even helicopter transfers are a must for the most expensive cruises in the world. Each guest can enjoy unparalleled experiences while surrounded by grand architecture and details. Whether one is looking for a relaxing day poolside, or an adventurous excursion organised by the staff, these cruises have it all.
These experiences are the peak of luxury and, most importantly, they are a one-of-a-kind holiday. Cruise lines have been trying to enrich their offerings with unique and creative events, of which you'll find by the boatload here.
Here are five of the most expensive cruise holidays, according to Elite Traveler.
Seven Seas Explorer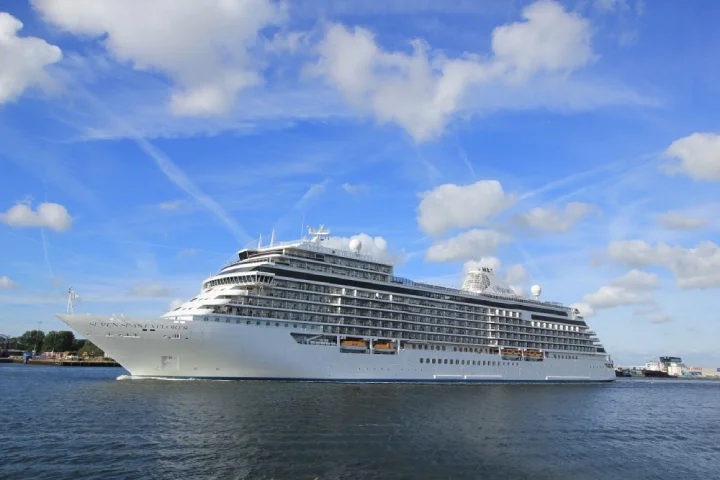 Priced at approximately $1.3m, when this itinerary ran in 2019, it took the title of the world's most expensive cruise. However, it was a unique opportunity as the journey has only run once. Featuring three cruises in one, which were on board one of the most luxurious ships, the Seven Seas Explorer, the journey comprised 41 ports across 11 countries, over the span of 123 days – averaging at around $9,398 a day.
The trip also included five luxurious hotel stays in cities like Sydney, Tokyo and Hong Kong, as well as five private tours in the same cities. Private transfers were up for grabs too, via helicopter, private jet and sports cars.
Regent Seven Seas Cruises – Seven Seas Splendor & Seven Seas Voyager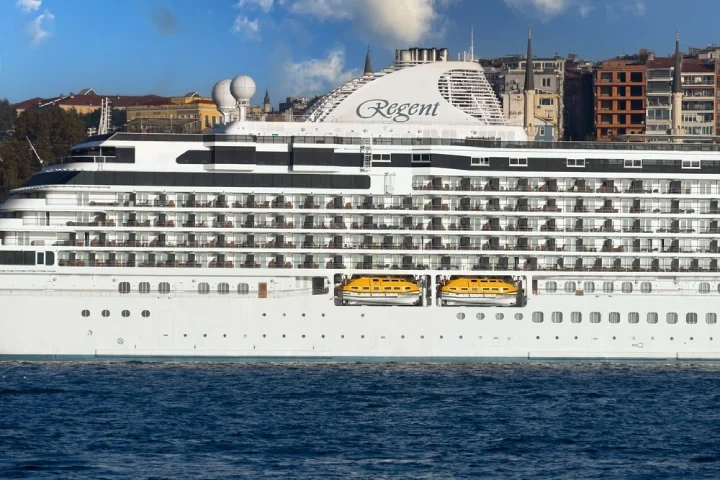 Seven Seas Splendor and Seven Seas Voyager are both parts of the Regent's glamorous fleet. Each of the vessels is designed to be particularly spacious in order to avoid crowds and make their passengers as comfortable as possible.
One Seven Seas Splendor cruise sailed in May 2022, starting a 15-night cruise from Monte Carlo to London, stopping at ports in Spain and France. Its Veranda Suite starts at $12,842 per person.
On the other hand, a Seven Seas Suite starts at $23,593, reaching $70,539 per person for the most luxurious suite: the Regent Suite. This particular suite spreads over 4,000 ft, with three walk-in closets, a private balcony with a mini pool and a private spa.
They both offer an all-inclusive experience: flights and transfers are included, as well as shore excursions, valet laundry service and unlimited drinks.
Seabourn – Seabourn Pursuit & Seabourn Venture
These sister ships – Seabourn Pursuit and Seabourn Venture – offer their guests a luxurious journey to the edges of the earth.
For instance, Seabourn Pursuit will start a 12-Day Wild and Ancient Scotland and Iceland trip in late 2023, which starts at around $11,560 for a regular suite. Additionally, the Penthouse Suite and the Owner's Suite start respectively at $23,119 and $28,899 per person.
Both ships have one member of staff for each guest, Michelin-star dining and spa and wellness programs.
Seabourn – Seabourn Encore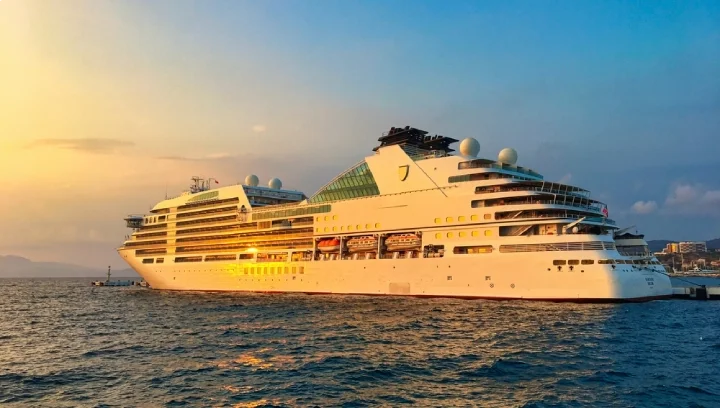 Seabourn Encore is the largest ship in the cruise line's fleet, but it nonetheless provides an intimate and exclusive experience for all guests on board.
Encore is set to sail in April 2023 on a 14-day Aegean Allure and Turkish Treasures cruise, with prices starting at $7,859 for a Veranda Suite and reaching $16,183 for the Owner's Suite.
Many events and activities are included, such as "Caviar in the Surf", where the crew will take a dive in the water to serve iced champagne and guests directly into the ocean.
Silversea – Silver Explorer & Silver Origin
These two Silversea cruises offer a port-to-port all-inclusive package including food, drinks, shore excursions and butler service, as well as door-to-door packages that offer the same amenities plus flights and transfer to and from the airport.
The Silver Explorer sails in June 2023 for a 10-day journey in Australia, with Breath-taking Nature as a motto.
Its Adventurer Suite starts at $10,635 per person with the door-to-door package, and the Owner's Suite starts at $24,970 per person.