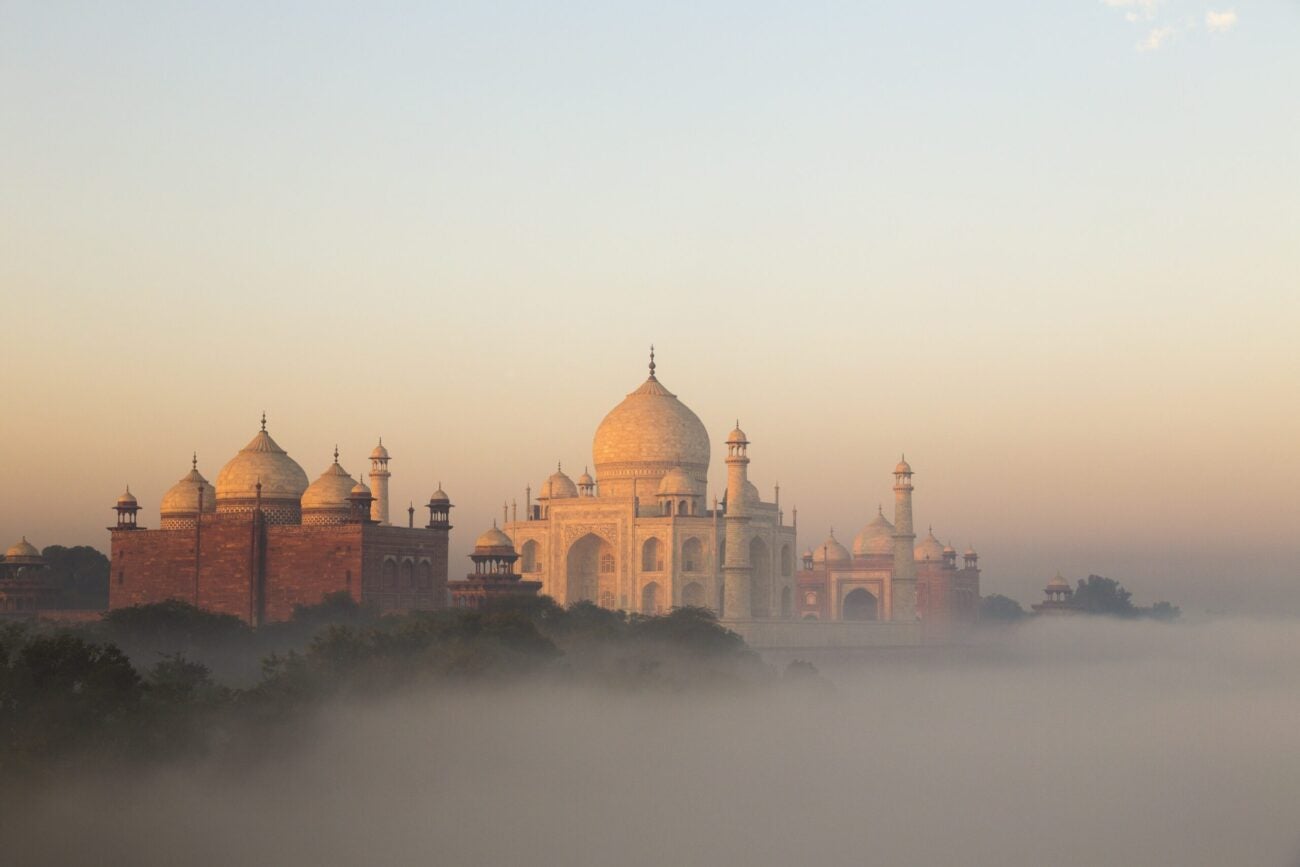 Luxury travel can catch a bad rap when it comes to sustainability. There are many potential issues to consider, from carbon footprints to dreaded single-use plastic. But there's a growing trend among luxury travel agencies, especially those who create bespoke itineraries.
Some of the following operators have graced the pages of Elite Traveler in the past, as not only are the trips that they conjure up truly exceptional, but they do good, too — think offsetting carbon emissions, championing community projects, and creating charitable foundations.
A vacation booked with one of these operators means you will be contributing to a good cause while having the time of your life. I've had the pleasure of working with these companies over the years and watching excitedly as they've formed new itineraries, created thoughtful initiatives, and crafted some of the most incredible trips that you can possibly imagine.
[See also: Top Adventures in the World]
TCS
In operation for over 25 years, TCS World Travel has crafted some of the most exceptional multi-destination private jet itineraries out there. Its flagship offering is a round-the-world voyage by private jet, spanning 24 days and visiting nine of the most iconic destinations on Planet Earth from Machu Picchu in Peru, to the Great Barrier Reef in Australia, to the Taj Mahal in India.
While a worldwide private jet journey might not seem like the most ecological option, you share the experience with 50 like-minded travelers on board, and TCS works with Sustainable Travel International, a nonprofit organization, to calculate the carbon footprint of all jet trips to then purchase carbon offset equivalents. The company's charitable efforts are impressive, too: donating over $1m over the past 19 years to the Ujenzi Charitable Trust, a charity that provides ultra-low-cost medical provisions to those who treat the poor and vulnerable, saving the lives of mothers and babies during childbirth.
TCS takes a hands-on approach to philanthropy, too — employees are required to spend a number of days a year working on projects around the Seattle area (where the company is headquartered). Projects include helping out at a local food bank, cooking meals for families with sick children, assisting with beach cleanup, and assisting with salmon habitat restoration.
Contact Jackie Robertson, guest services manager, info@tcsworldtravel.com, +1 844 756 2651, tcsworldtravel.com
Natural World Safaris
Those who book a trip with Natural World Safaris will be seeking something more than a run-of-the-mill safari: The company, based in England, is infatuated with wildlife and — as the brand's name suggests — the natural world. The wildlife shapes the trip, not the other way around. Since launching in 2005, Natural World Safaris has always strived for ways to support frontline conservation, from raising funds to help effort reliefs when natural disasters strike, to supporting multiple conservation efforts throughout Africa.
Founder Will Bolsover states that while travel companies "are not perfect models for conservation," there is still good work to be done: "We believe the tourism industry needs to play a greater role in sustainable conservation and community upliftment."
Natural World Safaris has a new series of safaris that encourages guests to get involved with conservation efforts firsthand while contributing to the cause with a built-in donation. Gorongosa National Park in Mozambique is one of the greatest human development and wildlife conservation success stories. Improved security and reintroductions have dramatically increased populations of elephant, lion and zebra within the park, and the lush rain forests that once enveloped the sloped of Mount Gorongosa have been replanted as part of a community project that aims to reduce deforestation by half. A one-week trip to Gorongosa with Natural World Safaris includes visits to the national park to directly contribute to the protection of the landscape, and witness and assist in conservation efforts.
Contact Will Bolsover, founder and CEO, sales@naturalworldsafaris.com, +1 866 357 6569, naturalworldsafaris.com
Pelorus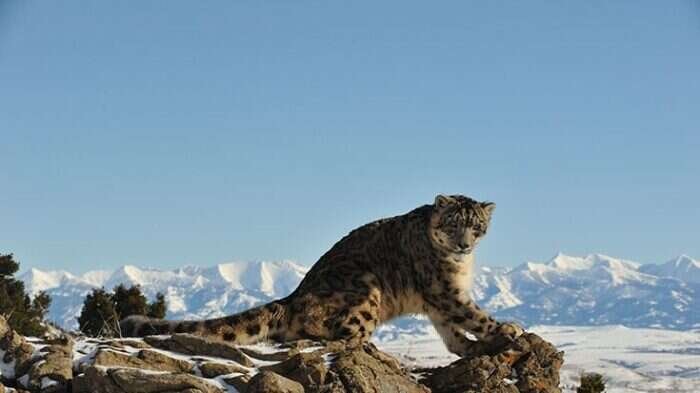 Founded by two former British Army captains, Pelorus specializes in boundary-pushing adventures: Think testing your mettle by camping in the icy Antarctic, heli-surfing in Costa Rica and, for something truly unique, traversing frozen lakes in Mongolia to deliver reindeer sperm to the Mongolian Tsaatan, to help strengthen their stock that suffer with reproduction difficulties.
Environmental issues are the fabric of the bespoke itineraries that Pelorus creates, so much so that at the tail end of 2020, it launched the Pelorus Foundation. The foundation's focus is on environmental, wildlife and marine conservation and, while donations are naturally welcome, you can also get as involved as you wish, whether that's helping at a beach cleanup, or joining marine scientists on board a private yacht to access remote areas and conduct vital research. The foundation's first major fundraiser saw co-founder Jimmy Carroll take on The Talisker Whisky Atlantic Challenge — 36 days rowing through 40-ft waves, tackling head-on winds and broken oars, and narrowly missing a marlin's spear as it penetrated the hull and caused a flood.
Contact Jimmy Carroll, co-founder, info@pelorusx.com, +1 917 512 9777, pelorusx.com
Untold Story Travel
Launched in the midst of the first throes of the global pandemic, Untold Story Travel is all too aware of the importance of staying close to home and supporting local communities. The 'Adventures on your Doorstep' collection encourages clients to seek new experiences and absorb the beauty of their own country. In turn, this supports local economies, reduces food miles and carbon emissions. Plus, it helps to rethink what a vacation means — is it necessary to fly hundreds of miles, or can you discover something wonderful about your country and gain a new perspective?
The company is passionate about travel's ability to create a story, with those precious memories that a magical journey can create; 'story tellers' are an integral part of this experience: Carlo Marenda is an Italian truffle hunter who takes guests to seek out the fungi in Langhe, Northern Italy, all while sharing his vast knowledge and charming anecdotes about the region. Sustainability is also a key factor when it comes to vetting new partners. The Dominica sperm whale expedition price tag includes a contribution to Marine Science Education in Dominica, ensuring that the marine environment is protected while simultaneously promoting awareness and understanding for the long term.
Contact Mark Allvey, co-founder, team@untoldstorytravel.com, +44 776 284 8888, untoldstory.com
Terra Incognita Ecotours
Founded by Gerard 'Ged' Caddick in 2004, Terra Incognita Ecotours runs a limited number of small-group tours per year and sticks to a number of commandments: minimize impact, build cultural awareness and respect, provide financial benefits for conservation, and support international human rights. For every guest on one of the tours, a donation is made to a leading conservation organization, and occasionally this goes one step further as representatives from said organization often join the tours to tell guests about their work firsthand, creating a rewarding and remarkable experience.
Before founding the company, Caddick led trips for the National Geographic Society, the World Wildlife Fund and the Smithsonian, as well as working for Lindblad Expeditions for over a decade. An upcoming tour (scheduled for Feb 2022) will visit the Falkland Islands. This sublime archipelago is full of wild and gorgeously rugged terrain, and it's home to five species of penguins and abundant birdlife (including the graceful albatross). Elephant seals and Southern sea lions breed in the waters, and imposing orcas can be spotted searching for their dinner. This trip will employ locals and will include a donation to Falklands Conservation.
Contact Gerard Caddick, founder, info@ecotours.com, +1 855 326 8687, ecotours.com
Micato Safari
Having won countless awards in its 55 years, Micato sets the finest gold standard for safaris. Founded in Kenya in 1966 by Felix Pinto, the company is still very much a family affair. Felix and his wife Jane (a former table tennis champ) remain active within the company, and their children and other family members hold senior positions.
At Micato's very core is the unwavering commitment to give back to the land that they so dearly cherish, as well as contributing to the local community and beyond. Micato-AmericaShare was set up over two decades ago and was created to help populations in Nairobi, Kenya who have been affected by the HIV/AIDS epidemic. Recently, the nonprofit partnered with Huru International to help serve the Mukuru community during the Covid-19 pandemic. And, if you're booking a Micato safari, you will be directly helping — Micato's 'One for One Commitment' means that for every single guest on safari, the company pays for an African child's education. The 'School Sponsorship Programme' has been helping the poorest and most vulnerable children, some of whom are orphaned, by sending them to quality boarding schools and creating a lifelong bond between sponsor and child (some students who have been sponsored from early primary school are now graduating from university).
So, which safari to book? You can design your own custom safari — from private jet itineraries to solo traveler safaris — in East Africa, Southern Africa or India. We're particularly enamored of the 'Royal Palaces of India' tour, where you'll spend two magical weeks visiting (and in some cases, staying in) the country's enchanting palaces.
Contact Ariel Spodek, safari specialist, +1 800 642 2861, micato.com
We also love…
Intrepid Travel
Intrepid Travel has been around for over 30 years; the firm received the B Corp Certification in 2018, meaning the company has achieved the highest possible standards of verified social and environmental performance. Intrepid specializes in small group trips that are a little more rough around the edges than the average Elite Traveler might be used to, but the immersive experiences (and reassurance that your dollars are helping a bigger cause) more than make up for it. intrepidtravel.com
Black Tomato
You've likely read about a Black Tomato trip in a past issue of Elite Traveler, whether it featured diving with humpback whales in Iceland or embarking on a journey of self-discovery. Always pushing the boundaries of what is possible, the company consistently creates new and exciting trips (that can usually be customized, of course). It supports UN Gold Standard certified carbon offset projects and, after calculating the company's corporate emissions, it selects an offset project to support. Past offset missions have included support for a wind project in India and reforestation in Panama. blacktomato.com
Jacada
Jacada states that "making a positive impact through travel doesn't mean sacrificing luxury," and we couldn't have put it better ourselves. Founded in 2008, Jacada creates custom-made trips for honeymooners, solo travelers, families or those just wanting a fantastic vacation. It also specializes in LGBTQ travel, ensuring that same-sex couples are safe and relaxed in their destination of choice. Jacada partners with a number of organizations to ensure its trips are responsible and can bring a positive impact. It is a member of The Long Run, a collection of businesses committed to driving sustainability, and has signed The Long Run Charter, a promise to uphold the '4Cs' of conservation, community, culture and commerce. jacadatravel.com