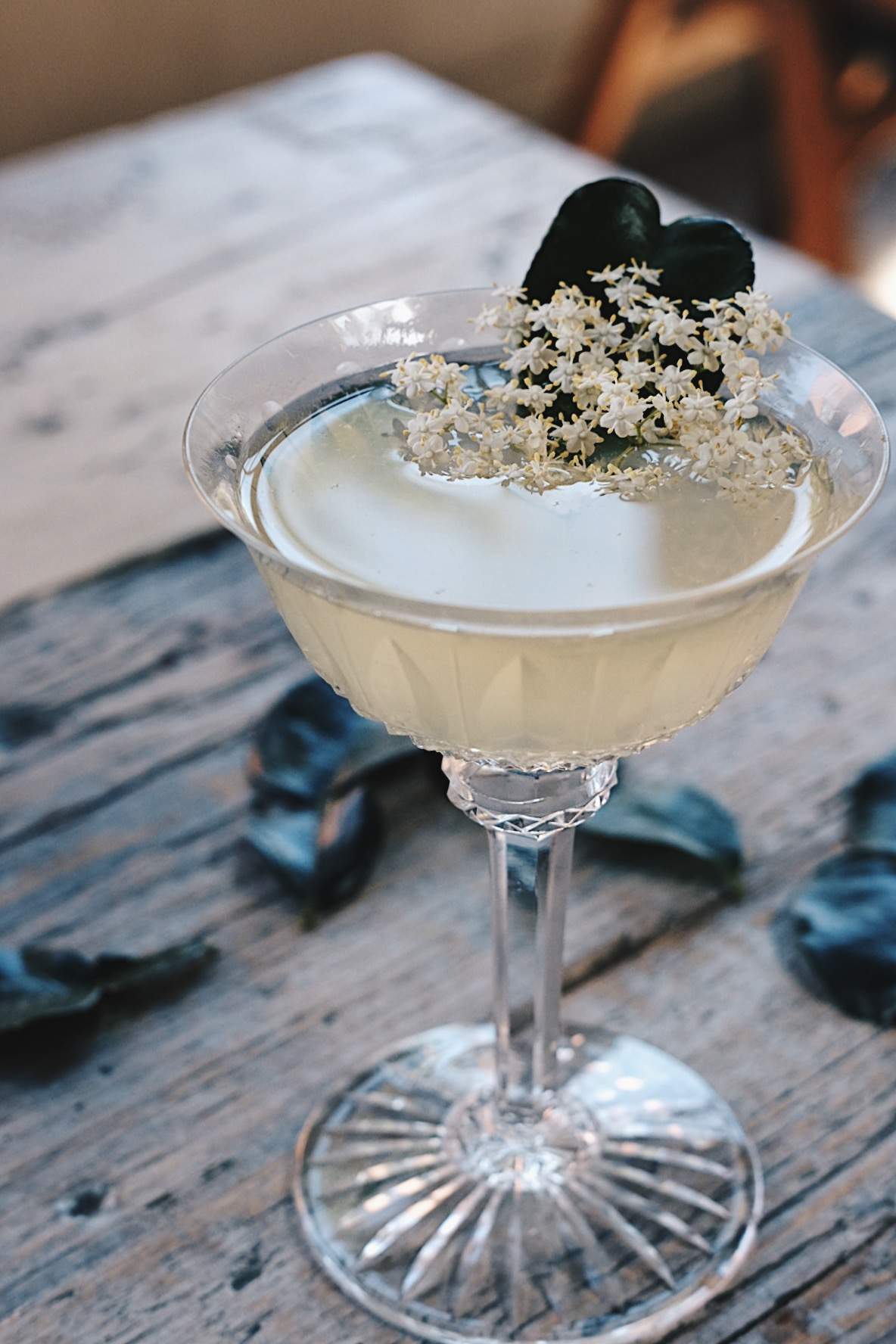 The Royal Wedding
1 oz Cazadores Blanco Tequila
1 oz St-Germain infused with Kaffir lime
3/4 oz Noilly Prat Original Dry vermouth
1/4 oz of fresh lime juice
5 dashes chartreuse
To create this cocktail of the week infuse St-Germain with Kaffir lime. Combine St-Germain, Cazadores Blanco Tequila,  Noilly Prat Original Dry vermouth, fresh lime juice and chartreuse in a shaker and shake. Strain into a coupette glass. Garnish with Kaffir lime leaf.
The UK is gearing up for wedding bliss, royal-style, with the announcement that Prince Harry and Meghan Markle's nuptials will take place this May. As details of the special ceremony are unveiled, it seems that the prince and his fiancée are already putting their own spins on royal tradition, namely with the announcement of their wedding cake flavor. To complement the decadent-sounding lemon elderflower cake the couple will serve, this week's Royal Wedding cocktail incorporates St-Germain liqueur — made from 1,000 elderflower blossoms. With a twist of tequila and some fresh lime, enjoying this cocktail in crystal stemware with a delicate garnish will certainly have you feeling like royalty. Serve it with a lemon elderflower cake of your own during a wedding viewing party on May 19 for an elevated pairing fit for Kensington Palace.
"Inspired by the Royal couple, the Royal Wedding cocktail has both elegance and character," said Camille Ralph Vidal, St-Germain global brand ambassador, in speaking to Elite Traveler. "Kaffir lime is such a beautiful bright flavor that goes so well with the fruity notes of the fresh elderflower blossoms of St-Germain. The dry vermouth adds some interesting wine notes, complemented by the French herbal flavor from the chartreuse verte."
For more Royal Wedding inspiration, take a look at the luxurious British Royale itinerary that made our Elite Traveler list of Top 50 Adventures for 2018. If you'll be nearby for the nuptials, be sure to check out our Top Suites of London for the best stays around.