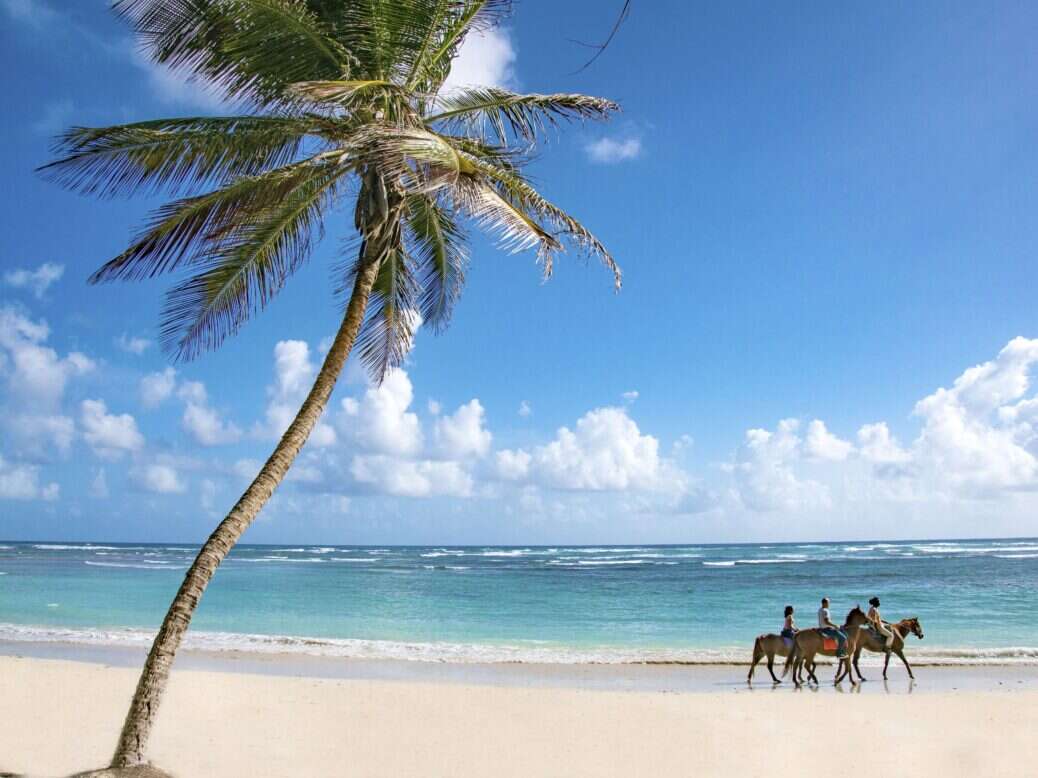 Sugary sands, pastel-hued buildings and fabled tales of pirates: it could only be Barbados. Becca Hensley guides us through one of the Caribbean's most coveted isles.
I'm digging my red-painted toes into the sugary sand of Miami Beach, watching the electrifyingly blue waves unfurl like a giant, geometrically woven Turkish carpet being shown in nature's casbah. Hypnotic, the ridiculously clear water glimmers golden in the sun, which just adds to the illusion of intrigue, unreality and utter repose.
Oh, not that Miami Beach. This one, with the same name, lies far from Florida's storied shores. It occupies the south coast of Barbados, an evocative island nation in the Lesser Antilles. Less developed, more chill, and — dare I say — 10 times as beautiful as Florida's version, Barbados's Miami Beach, with trees instead of high-rise hotels, dances uniquely to a calypso beat.
Beloved by locals who bring along their handmade tennis racquets for beach games and sought out by in-the-know tourists as they follow their quest for the less trammeled, this wholly immersive spit of nature and local culture might change your life.
[See also: The Ultimate Villa Rentals for Your Next Caribbean Getaway]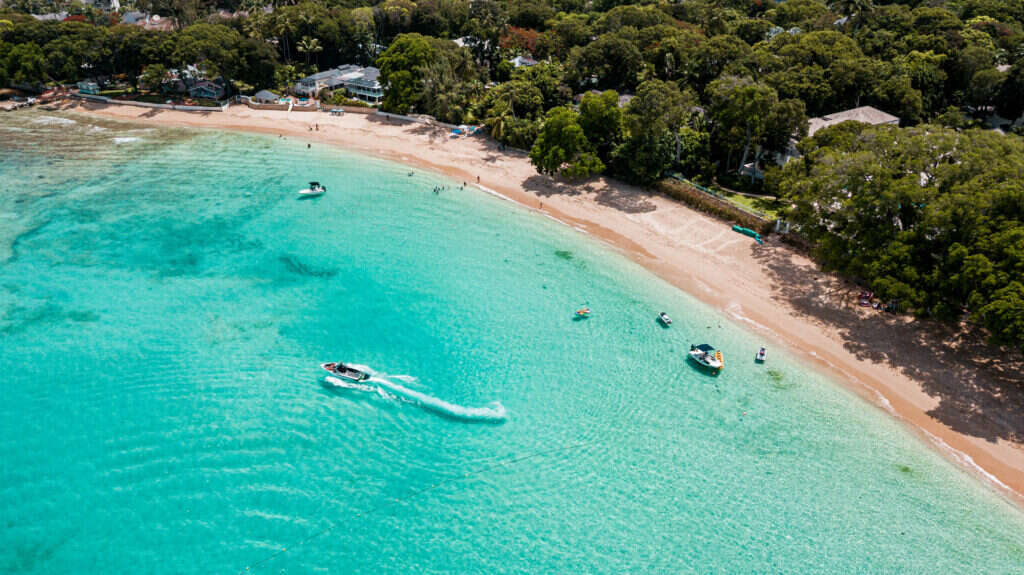 Of course, the entire island has that power. It boasts 70 miles of sandy beaches; infinitely tropical, Barbados feels like the place a pirate might anchor. Oh, that's right — that did happen here — more than once. Brimming with history, soulful Barbados, the birthplace of rum, knows just who it is and revels in it.
With unpredictable surf on the east coast, this cruise lover's paradise has drop-dead magical beaches and stellar diving, welcoming residents, a distinctive food culture, an alluring nightlife and pastel-colored houses. Barbados is everything we crave in a Caribbean destination. As Rihanna herself has said of her home, it "just feels right."
Checking in: A Guide to Barbados Hotels
02 Beach Club & Spa, Concierge Collection Oceanfront Suite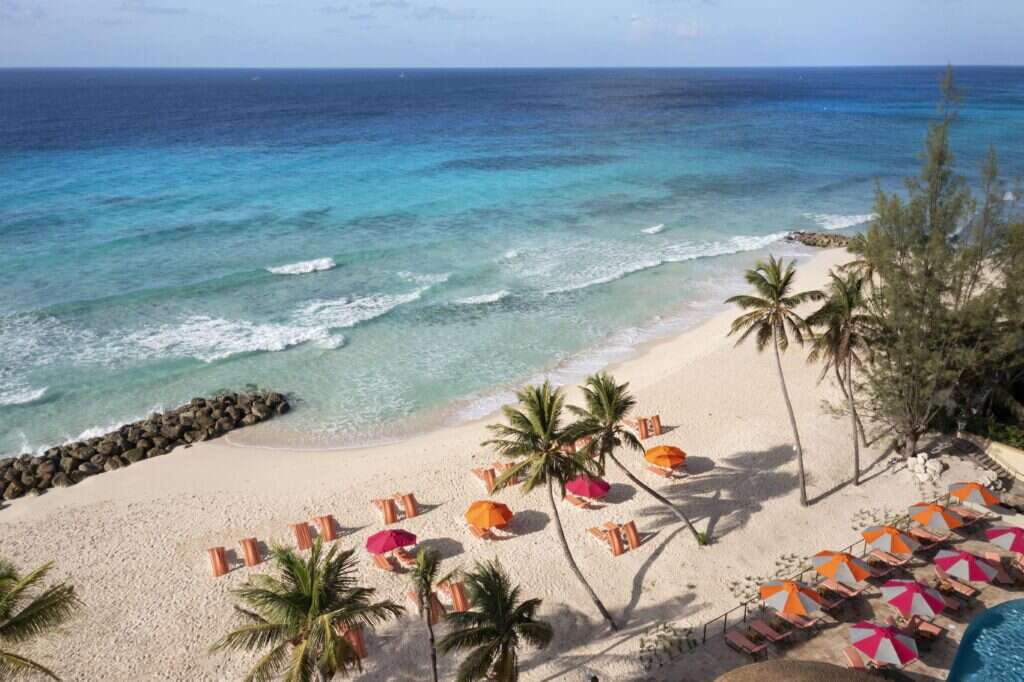 Occupying a prime spot on the island's south coast at Saint Lawrence Gap, this buzzy retreat conveys a contemporary Caribbean mood with 130 rooms and six restaurants, seven bars and three swimming pools.
The resort's inviting 'how to' classes urge otherwise languid poolside loungers to immerse in island culture. Jive to the tunes you make when you learn to play the steel pan drum, or set up an easel on the beach and learn to paint the colors of the sea.
A haven, the Concierge Collection Oceanfront Suite features an oversized king-size bed, spa bathroom with walk-in rainfall shower and freestanding tub, plus a spacious living area with a queen sleeper sofa. The suite's full kitchen and dining area, and an expansive balcony complete with sun beds, provide plenty of places to spread out.
From $1,116 per night. Contact Christina Payne, guest relations manager, stay@o2beachclubbarbados.com, +1 246 418 1800, 02beachclubbarbados.com
[See also: The Most Anticipated Hotel Openings of 2023]
Sandy Lane, The Villa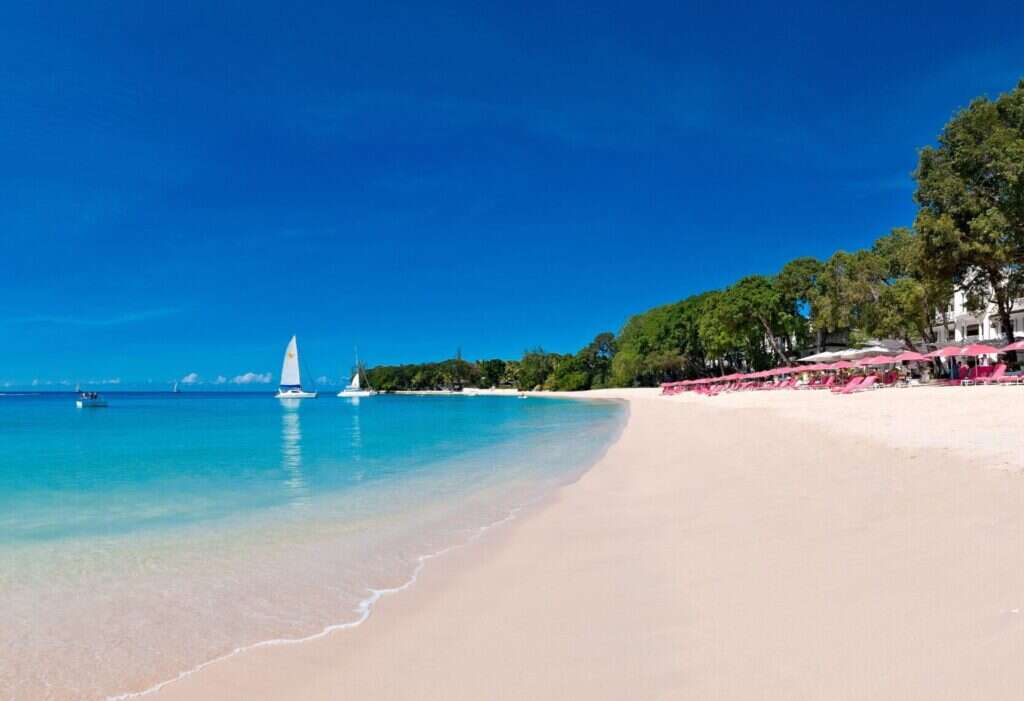 A pink palace on the west (Platinum) coast, Sandy Lane, a member of Leading Hotels of the World, has long been on everybody's list of the world's most coveted stays. Surrounded by mahogany trees, bordered by the blue sea and its crescent of alluring beach, Sandy Lane summons timeless sophistication, even as it features a slew of contemporary conveniences.
Its immense, 47,000-sq-ft spa invites indoor relaxation, while nine tennis courts and 45 holes of championship golf draw outdoor types to the greens. Transfers by the resort's Rolls-Royce Phantom simply reign as the order of the day. Take over The Villa, a five-bedroom fantasy of stately repose. Positioned in the resort's center, it encompasses 7,300 sq ft and lies within its own gardens. Fully staffed, it has a private pool and Jacuzzi, as well as various common rooms. With space for 15 guests, the gorgeous domain features private access to the beach.
From $16,230 per night. Contact Walwen Ashby, revenue manager, washby@sandylane.com, +1 246 444 2070, sandylane.com
[See also: The Most Romantic Hotel Suites in the World]
The Crane Resort, The Three-Bedroom Penthouse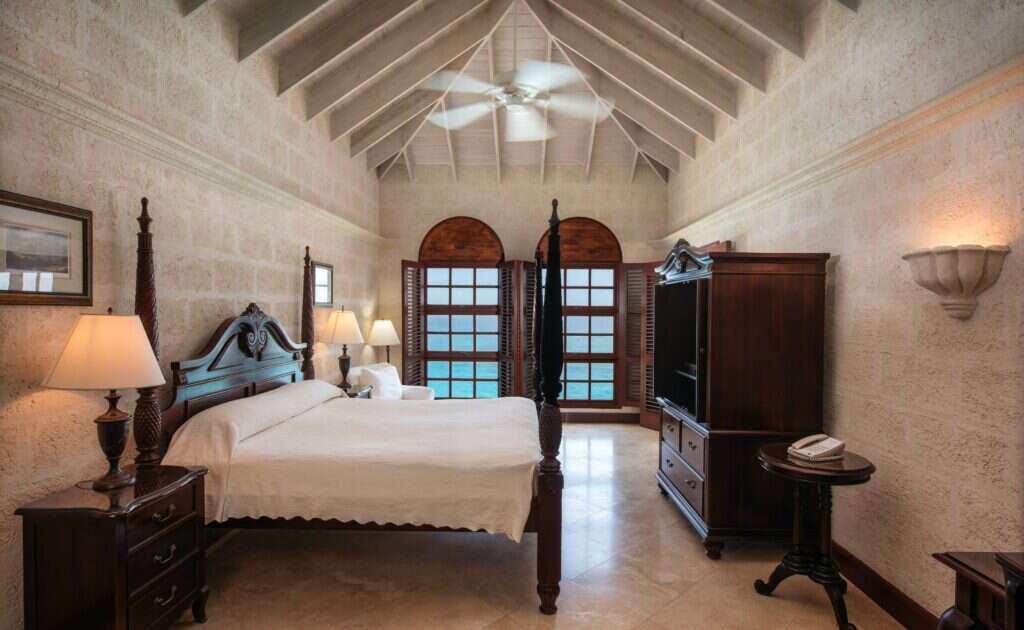 As Barbados's first resort hotel, The Crane exudes that sort of status and old-world charm that hails from a pleasure-packed past. Poised cliff-top, overlooking the rosé-wine colored sands of Crane Beach, it opened in 1887. Expanded now to stretch across 40 acres and completely refurbished, it continues to feel pocketed away from the madding crowd, and romantic and secluded.
With something for everyone, from five pools to a restorative spa, gastronomic dining and the much-trumpeted Calypso Kids Club, The Crane tempts family travelers with its commodious, 4,014-sq-ft Three-bedroom Penthouse. A combined Two-bedroom Penthouse and Junior Suite, replete with artisan-crafted furnishings, a granite kitchen, a tower-style pool on a huge balcony, a private roof terrace and a BBQ grill, the suite is ideal for girlfriend getaways or family reunions.
From $720 per night. Contact Rochelle Yearwood, reservations manager, rochelle.yearwood@thecrane.com, +1 246 423 6220, thecrane.com
Bajan Bites: Where to Eat in Barbados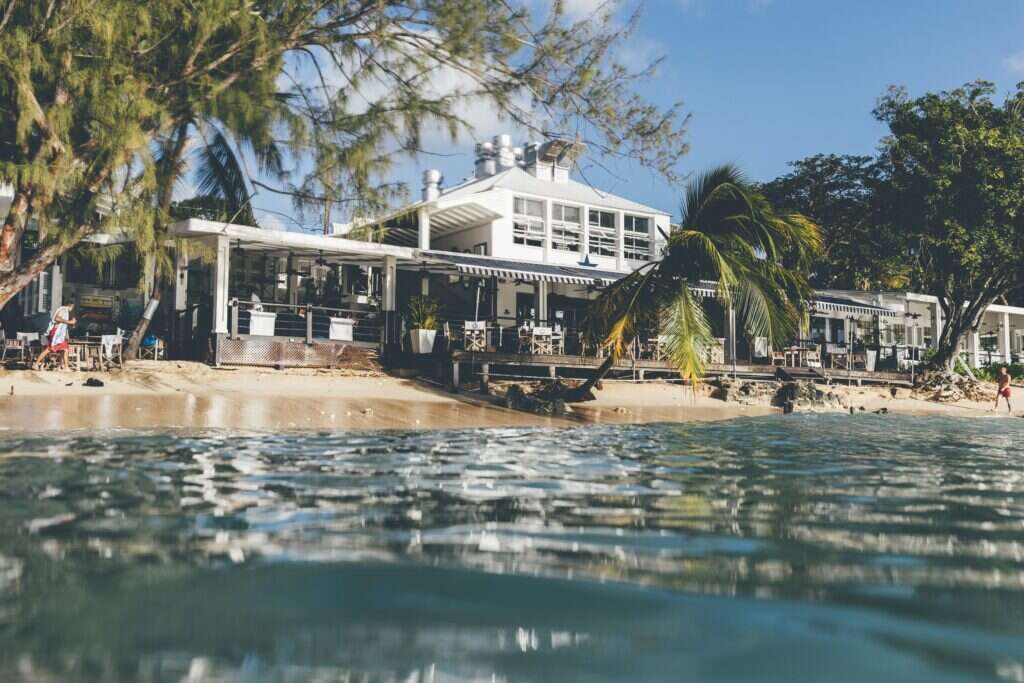 On the swanky Platinum Coast on the island's west side, part of the exclusive St James neighborhood and a boutique hotel complex, and which lies in a kitted-out 1940s Texaco station, The Lone Star serves up a melange of the world's best: Asian, Italian, Island and European — all at once. Attracting the glitterati, its casual chic extends to its signature dishes, such as shepherd's pie, chicken tikka masala and prawn Thai green curry.
[See also: St Kitts, the Best-Kept Secret of the Caribbean]
Poised on the west coast, QP Bistro overlooks the sea, conjuring a Caribbean meets Amalfi Coast vibe. That Italian influence continues with a menu rich with pasta and pizza options, but also full of locally inspired main course and starter favorites. Go for the fishcakes or the blackened catch of the day.
Barbados is famous for its delectable, friendly food trucks. Located all across the island, these restaurants on wheels provide an opportunity to mingle with locals and to sample regional fare. On the south coast, the Worthing Square Food Garden presents an outdoor food hall with approximately two dozen vendors and menu types that range from Jamaican to Bajan. In Bridgetown, Chef Pows Kitchen dishes up stellar seafood, such as a tasty lobster boil.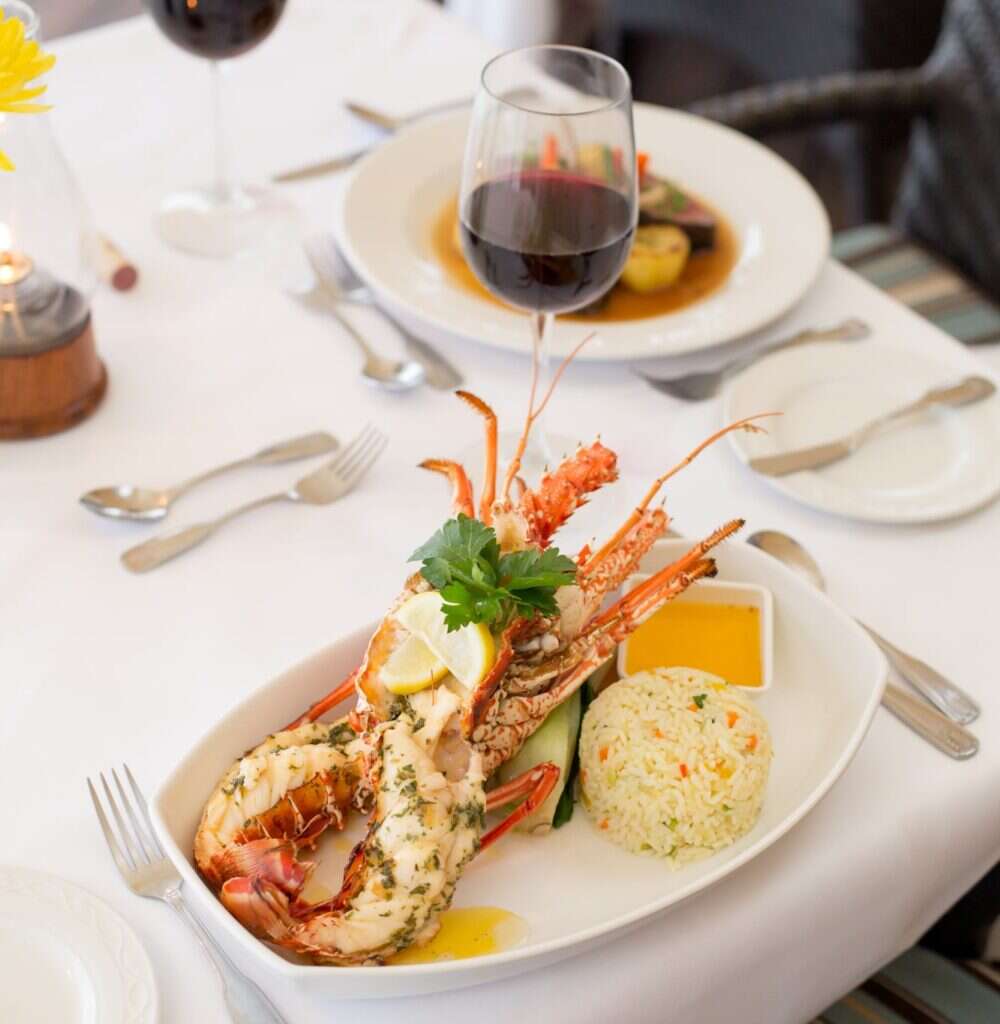 Located waterside on the South Coast, Champers is a postcard-perfect spot with indoor and outdoor seating. Elevated local fare such as lobster tacos and oven-roasted barracuda with parmesan and herbs — not to even mention white chocolate cheesecake — end perfect days.
Built into the trees at the ocean's edge on the Platinum Coast, Tides Barbados is an elegantly casual restaurant that just feels breezy and date-night special. With live music for extending evenings, the kitchen elevates local cuisine with a contemporary twist. Go for The Tides Seafood Platter for a bit of everything, including fresh Caribbean grilled lobster, scallops, mussels, shrimp, hand-cut fries and a Caesar salad.
Best of Barbados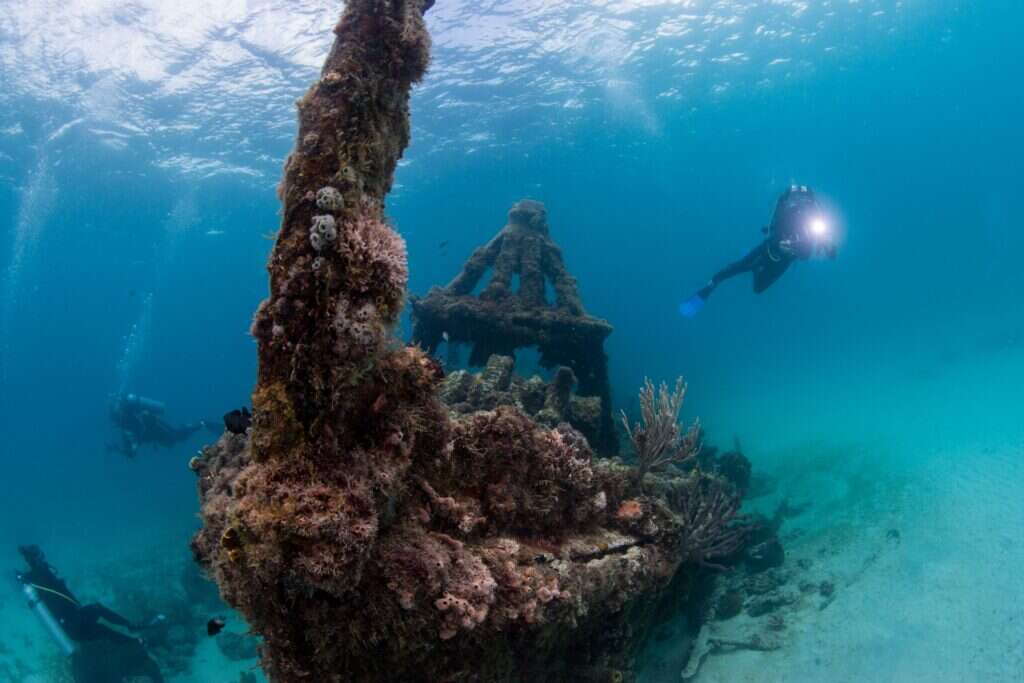 The Yacht Life
To truly know an island, one must see and experience it from the water. Board one of Unseen Barbados's elegant vessels for a customized cruise in the island's gin-clear waters. Led by your personal six-person crew, boats such as the 58-ft Sea Ray Luxury Yacht, Princess Hope, will sail to the island's top hotspots. Snorkel, play with water toys — such as a clear kayak — nibble charcuterie and let the onboard mixologist prepare your libations.
Get piratical
You don't need an eyepatch. Just step into The Rum Vault to channel local, 18th-century, farmer-turned-pirate Stede Bonnet (aka the Gentleman Pirate), who surely liked a dram of rum — or 10. Located within Colony Club by Elegant hotels, this first Barbados bar of its kind serves up 150 rums from around the globe.
Mount Gay Magic
The oldest commercial rum distillery in the world, circa 1703, Mount Gay offers a new super-premium, private Mount Gay Estate Tour Experience. The four-and-a-half hour tour includes transportation, a sugarcane field visit, distillery exploration and a tasting of rare Limited Edition Mount Gay.
Contact mountgaytours@remy-cointreau.com, mountgayrum.com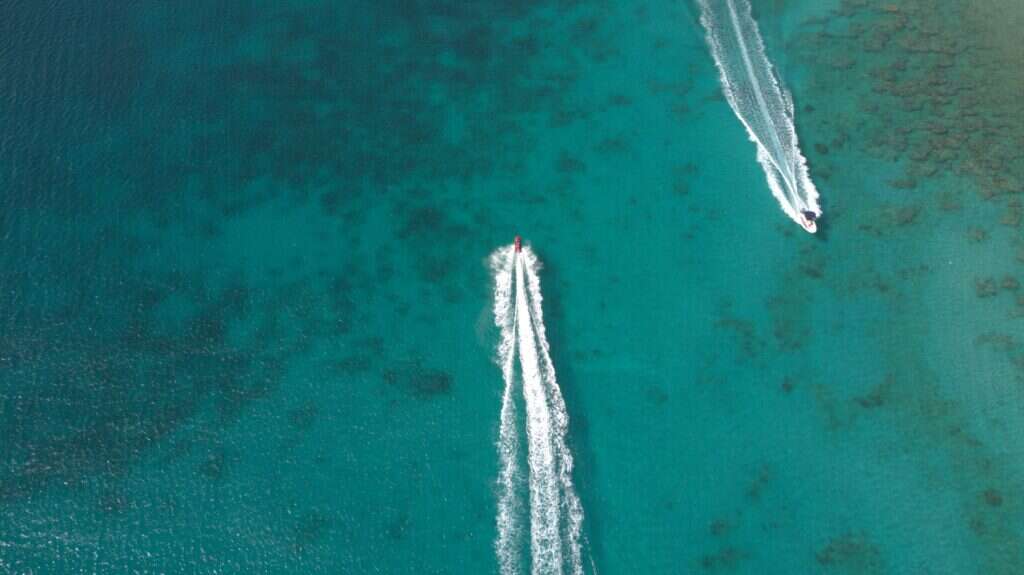 Live like a local
View Barbados through the eyes and the stories of a local guide. A private island tour will enrich your visit to the verdant island whether you walk, ride bikes, go by horseback, scuba beneath the sea or go off-roading. Visit Barbados has a host of top-notch guides, tour options and helpful amenities from childcare to event planners to accessibility services.
[See also: Caymankind: Where to Discover the Real Cayman Islands]
On the Boardwalk
A breathtaking coastal path beside the sea, the Barbados Boardwalk lies about four miles south of Bridgetown. Near various restaurants and bars, it takes walkers along the coast and immerses them in nature, Barbados style. Plan to enjoy it at sunrise or sunset for the best photos.
Cruise News
Bridgetown, Barbados' lively capital, has been chosen as a homeport for Ritz-Carlton's just-launched yacht-style cruise ship, Evrima. With peerless amenities and opulent spaces, including a 1,091-sq-ft Owner's Suite with a 635-sq-ft balcony, the ship's concept includes elevated on-island concierge services for guests, including VIP shopping tours, afternoons at Copacabana and intimate turtle swim activities. With some cruises beginning and ending on the island, guests can bookend their cruise trip for longer stays.
From $4,000, ritzcarltonyachtcollection.com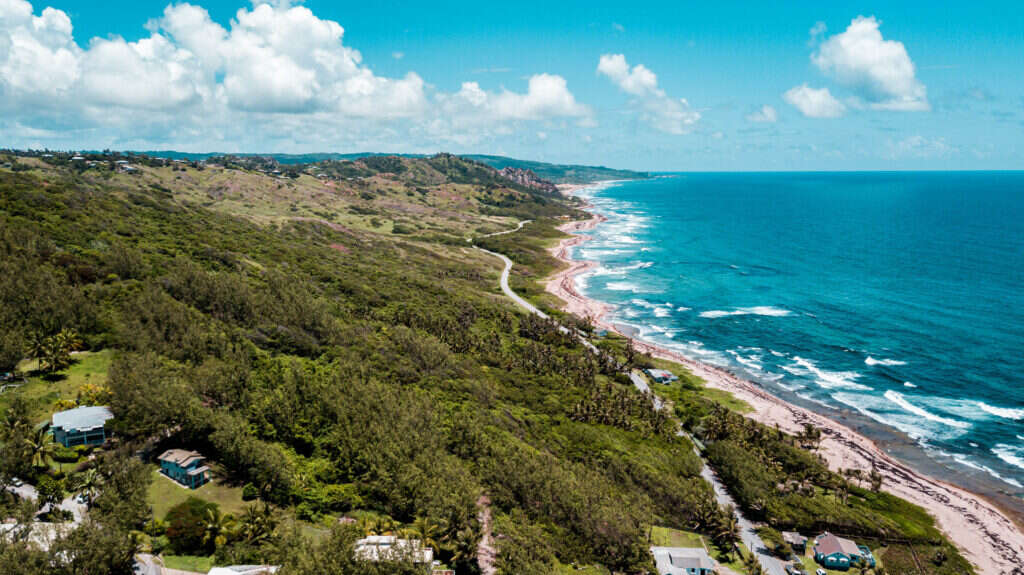 If you do one thing…
Bajan Cuisine and the Annual Barbados Food and Rum Festival
For four days each October, the island celebrates its culinary talent, from rum producers to highly regarded chefs and foodie celebrities, with an exhilarating gastronomic festival. Enjoy tours, breakfast on the beach, food truck mashups, glitzy evening affairs, pop-ups and much more.