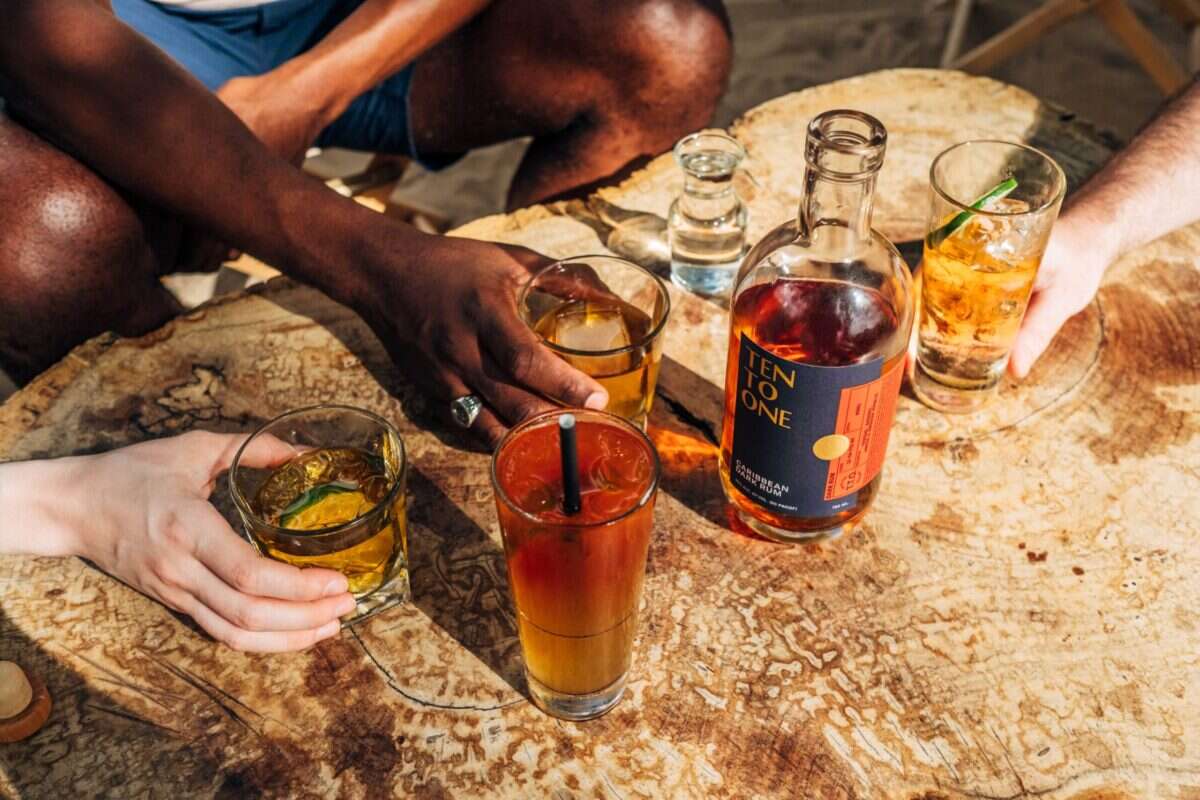 Whether you prefer to sip it neat, on the rocks or in a mojito, there are plenty of ways to enjoy rum. Made from fermented sugarcane molasses and aged in oak barrels, the liquor's origins date back to the Caribbean sugar plantations of the 17th century. Once the tipple of choice among pirates and sailors, today the spirit is undergoing a resurgence with sales soaring. But with so many artisanal distilleries to choose from, how do you separate the best rum brands from the ordinary?
Here at Elite Traveler, we've rounded up our favorites. From the base of the San Cristobel Volcano in Nicaragua to the foot of the Andes Mountains in Venezuela, these brands are making seriously delicious rums guaranteed to transport you to the tropics.
[See also: The Best Scotch Whisky Brands in the World]
Dictador
First up on our list is Dictador – a distillery located in Cartagena de Indias in Colombia. So what sets this luxury liquor apart from the competition? For a start, its oceanside location in the northern region of South America is the ideal climate for growing quality sugarcane. Unlike most other rums, Dictador makes its liquor from virgin sugarcane honey (instead of molasses) which is then distilled in copper and continuous column stills and aged in premium oak barrels.
Helmed by third-generation master blender, Hernan Parra, the distillery has been making outstanding rums in Cartagena for over a century. The Dictador 20 Year Old is well worth trying: Silky sweet notes of vanilla and caramel are expertly balanced with those of cocoa and roasted honey. And if you're looking to try something extra special, consider buying a bottle from the Best Of collection – a range of incredibly unique and rare rums carefully chosen by master Parra complete with a handwritten label.
Flor de Caña
Eco-conscious drinkers will be pleased to hear the next distillery on our list of the best rum brands on the planet puts sustainability front and center. Situated at the base of the San Cristobal Volcano in Nicaragua, Flor de Caña distills its unique range of rums using renewable energy alone and is both carbon neutral and fair trade certified.
The high-end liquor brand's history dates back to 1890 when Italian-native explorer Alfredo Francisco set up the distillery. Five generations later, Flor de Caña remains a family-run business with an ever-evolving collection of rums. The most exclusive of all is the 30 Year Old rum (aged in a single barrel since 1988) with only 400 bottles available to purchase. Each one features a cap hand-crafted from a piece of volcanic rock and a replica of a 1902 volcano postal stamp of Nicaragua.
Diplomatico
At the foot of the Andes Mountains in Venezuela lies Diplomatico's distillery. Here, master blender Tito Cordero ages the collection of prestigious rums in former bourbon and malt whisky barrels. After blending, the Single Vintage and Ambassador spirits are placed back into a Pedro Ximenez or Oloroso Sherry cask to create complex layers of rich, fruity flavor.
The multi-award-winning Reserva Exclusiva is a must-try for rum connoisseurs. Molasses are distilled in a copper pot and aged for up to 12 years resulting in a seriously smooth dark golden rum with aromas of orange peel, licorice and toffee – ideal for enjoying neat or in a classic Old Fashioned.
Ten To One Rum
Born and raised in Trinidad, CEO of Ten To One Rum Marc Farrell was determined to change the way people think about rum when he set up his business. The goal? To elevate the spirit's image beyond sugary spring break cocktails and create a brand grounded in authentic Caribbean culture and heritage. The resulting collection of premium rums are certainly making waves.
Perfect for sipping straight up or using as the foundation to make a negroni, Ten To One Rum's dark rum is simply delicious. Eight-year-old Barbados and Dominican column still rums are blended with high ester Jamaican pot still rum and Trinidadian rum before being aged in American white oak ex-bourbon casks. The golden amber-hued liquid is packed with flavor featuring notes of baking spice, banana peel and nut loaf.
The Real McCoy
The next brand on our list takes its name from Bill McCoy – the legendary American sea captain who sold rum from the Caribbean on his boat three miles off the shores of New York during the prohibition era. Known as one of the few gentlemen smugglers because he never watered down his rum with chemicals, McCoy's liquor became known as 'the real McCoy.'
It is fitting, then, that this luxury brand makes its rum entirely from blackstrap molasses and Barbados spring water with no added sweeteners, flavors or chemicals. The best bottle of the collection has to be the 12 Year Old aged super-premium rum. With its buttery oak nose and rich, chocolatey taste on the palate, this is definitely one to be savored and sipped.
Ron Zacapa
Next up on our round-up of the best rum brands in the world is Ron Zacapa. Located in the tiny town of Zacapa, Guatemala, this artisanal distillery prides itself on making a positive contribution to the community, employing over 700 local female weavers to handcraft the petate bands decorating each bottle of Zacapa No.23. The woman behind the award-winning liquid is Nicaragua-born Lorena Vasquez – one of the few female master blenders in the world.
Instead of using molasses, Ron Zacapa rums are made using the first press of virgin sugar cane for a distinctively sweet and smooth flavor, while the fermentation process uses a strain of yeast derived from pineapples. Following distillation, the liquid is taken to the top of the valley (around 7,500 ft above sea level) where the fresh mountain air ages the rum further developing its unique flavor profile.
Equiano
Taking its name from former slave and freedom fighter, Olaudah Equiano, this newly launched premium rum brand is dedicated to bringing about positive change, donating 5% of its profits and £2 (approx. $2.70) of every bottle purchased to global freedom and equality projects to help combat modern slavery.
As the first rum in the world to blend African and Caribbean spirits, Equiano has taken the industry by storm. Quality liquid from Gray's distillery in Mauritius (aged in French Limousin Oak) and Foursquare distillery in Barbados (aged in American white oak) are brought together to create a must-try limited-batch rum that effortlessly balances fruity sweetness with warm spice.
Mount Gay
Our list of the best rum brands on the planet would not be complete without mentioning Mount Gay. For over three centuries, the distillery has been perfecting its craft making a varied collection of column and pot still rums in Barbados.
Released annually, the 1703 Master Select blends the finest and rarest rums from the distillery, hand-chosen by the master blender. The limited production rum is made using water drawn from the surrounding coral caverns and aged in American oak barrels for at least a decade. If you're lucky enough to get your hands on a bottle of the latest release, you can expect expertly balanced notes of honeycomb, banana fritters, orange peel and sandalwood.