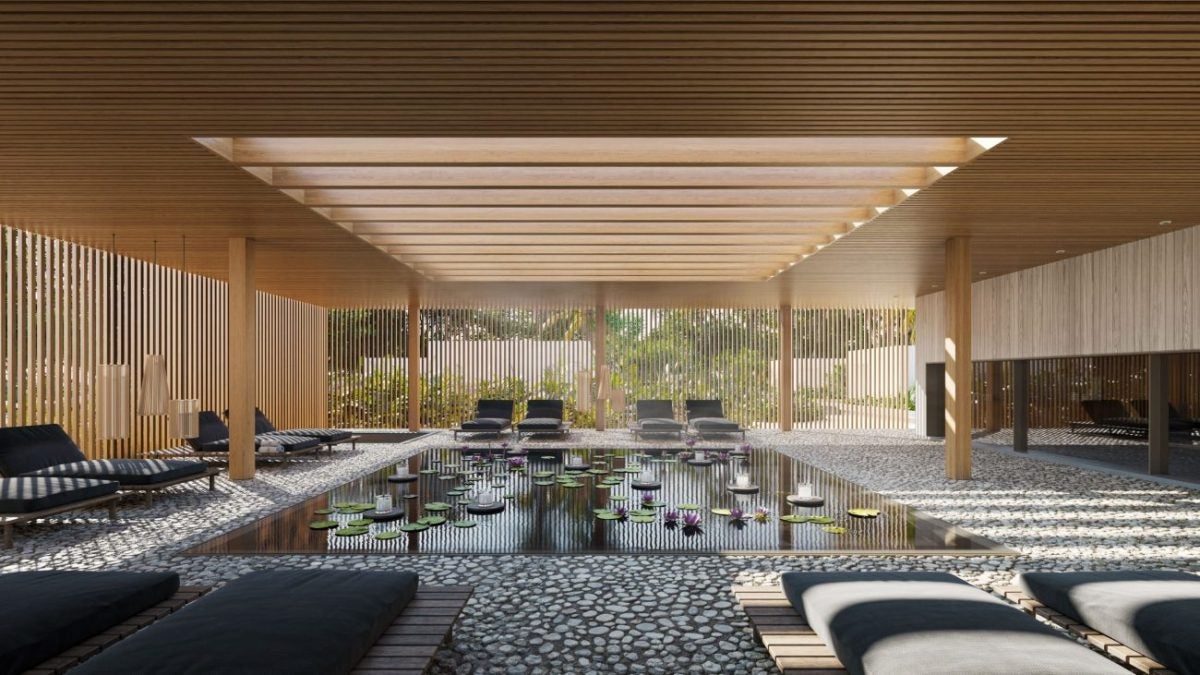 Employing new and novel approaches to wellbeing, Patina Maldives, Fari Islands invites guests to go with the Flow at their latest wellness installation opening at the flagship resort on the North Malé Atoll.
The contemporary hospitality concept at Patina Maldives, Fari Islands perfectly complements the island's natural beauty and vitality. Designed by celebrated Brazilian architect Marcio Kogan, the 90 one- to-three-bedroom villas reunite guests with the natural world and inspire a state of true relaxation.
The team at Patina Maldives, Fari Islands understands that although we can benefit from the archipelago's wealth of natural bounties, reciprocity is key. To respect and support the delicate ecosystems surrounding the island, Patina Maldives minimizes its carbon footprint through a reliance on solar power and the use of a sophisticated filtration system that returns purified water to the surrounding landscape.
[See also: Buahan, a Banyan Tree Escape, a 'No Walls, No Doors' Retreat]
Guest amenities are also environmentally green, with all seafood menu items offered by the resort's various dining destinations certified as sustainable, and guest products never contain single-use plastic.
The resort's interconnected relationship with nature extends to the wealth of experiences, emersions and technologies available at its latest wellbeing offering, Flow. Spanning over 4,900 ft within the resort, Flow represents a clean and health-positive approach to relaxation, as a harmonious hybrid of bespoke professional guidance and innovative wellness practices enables guests to reach their full mental and physical potential.
Upon their arrival, guests can take part in a personal consultation to gain an insight into posture, sleep, and lifestyle habits that will feed an understanding of how best to boost wellness through a combination of movement, nutrition and biohacking.
A variety of experiences at Flow
Initiatives such as the Roots X Flow menu (a collaboration with the resort's signature plant-based restaurant) and a product range composed of vegan and locally sourced skincare and cleansing products allow for total rejuvenation and a high level of physical wellbeing.
The team behind Flow also understands that as important as it is to care for the body, it is also vital to nourish the soul. In keeping with their ethos of imagination and immersion, Flow will also offer the services of experienced professionals to support guests during their stay. Nutritionists, sleep therapists, Reiki practitioners and posture therapists will all be available to ensure that the guest experience is deeply personalized and profoundly beneficial.
Alongside professional support, guests are also privy to futuristic approaches to welfare. Pioneering technologies such as Iris sound immersion technology (in which beta waves simulate the brain to relax the body and mind) can promote creativity and allow individuals to access a higher level of wellbeing.
[See also: Inside the New Ritz-Carlton Maldives, Fari Islands]
Patina Maldives, Fari Islands introduced Flow on June 21, 2021.
For more information visit patinahotels.com