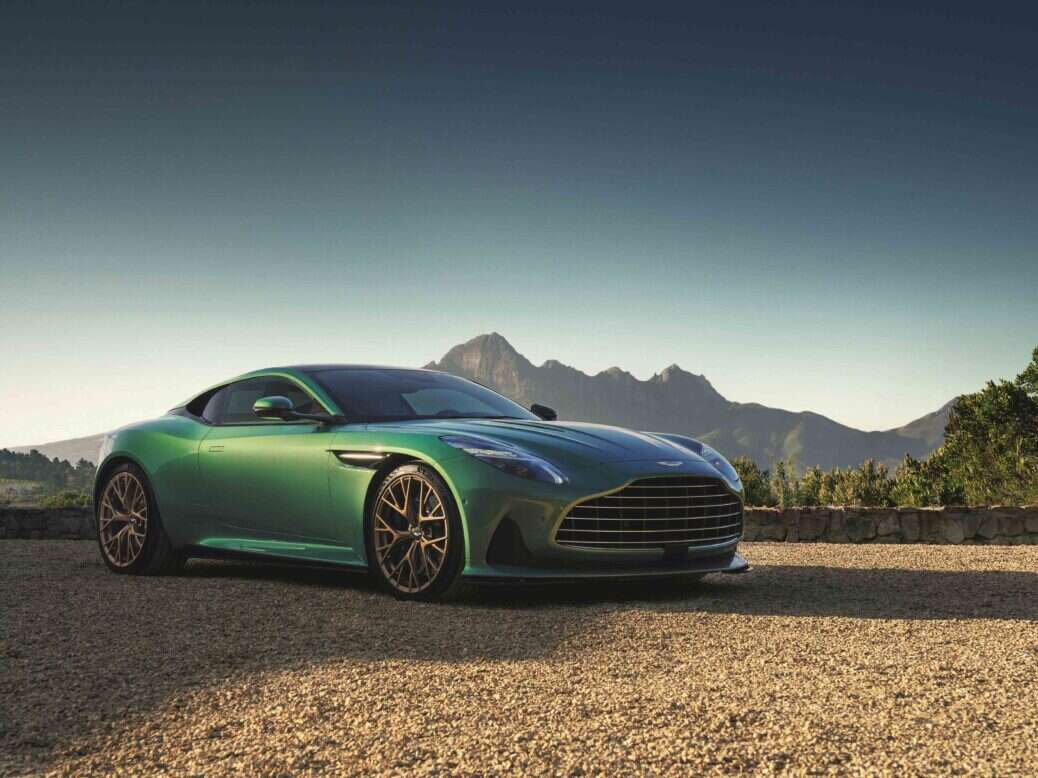 Luxury British automotive manufacturer Aston Martin just revealed its latest model, the DB12. A monumental shift for Aston Martin, the highly revered marque has positioned this new car as "the world's first super tourer." In fact, Aston Martin is stating that the DB12 is the most complete and accomplished model in its history.
In the lineage of motorcars, few models are as renowned as Aston Martin's DB lineup. Starting with the DB2 in 1950 and stretching to the present day — with its latest release, the DB12 — Aston Martin has made its mark on the history of automobiles.
The DB12 is a refinement of all things Aston Martin. An exceptional driving feel, impressive luxury and bleeding-edge technology is all refined into a single package, and of course it looks like an Aston. Playing on the predefined Grand Tourer style — comfortable sports cars you would enjoy driving long distances — Aston Martin has taken things a step further stating, "Grand is not enough; this is the world's first Super Tourer."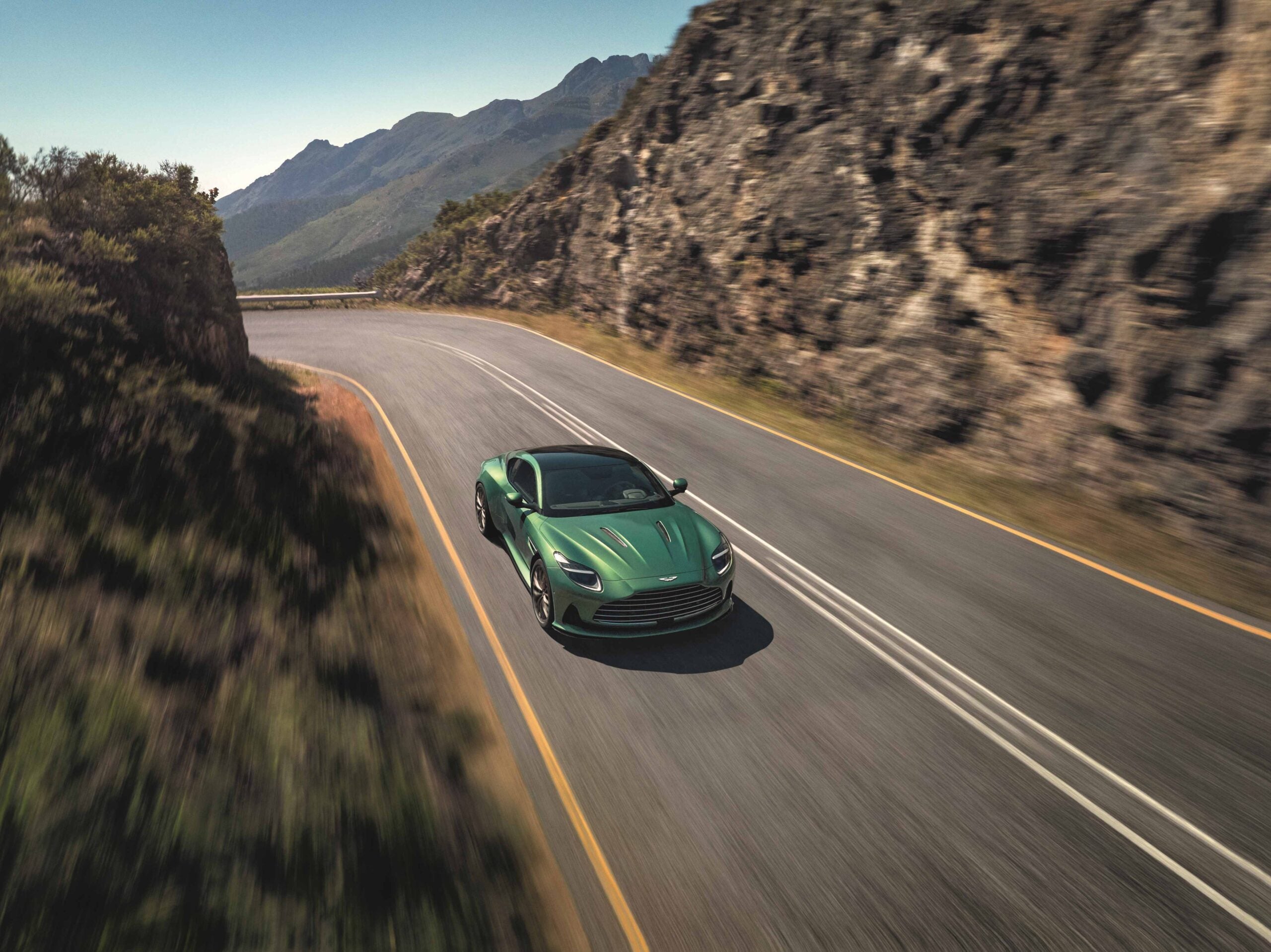 Under the hood, the DB12 features a class-leading 671hp V8 Twin-Turbo powertrain that's capable of accelerating the DB12 from 0-60 in 3.5 seconds and maxes out at an eye-watering 202mph, more than enough for the German autobahn. This impressive engine is hand built and tuned by Aston Martin engineers to deliver the maximum power, 34% more than the DB11.
In the process of designing and manufacturing the DB12, Aston Martin has considered every aspect of the vehicle. From increasing the structural stiffness to selecting the perfect tire — in this case, the Michelin Pilot Sport 5s — nothing was left to chance.
The luxury British marque is also touting its brand-new suspension system which features the latest adaptive dampers. While driving will feel absolutely sublime due to its precise and direct Electronic Power Assisted Steering (EPAS) system, an Electronic Rear Differential (E-Diff) will enhance agility.
[See also: McLaren Artura: Performance Personified]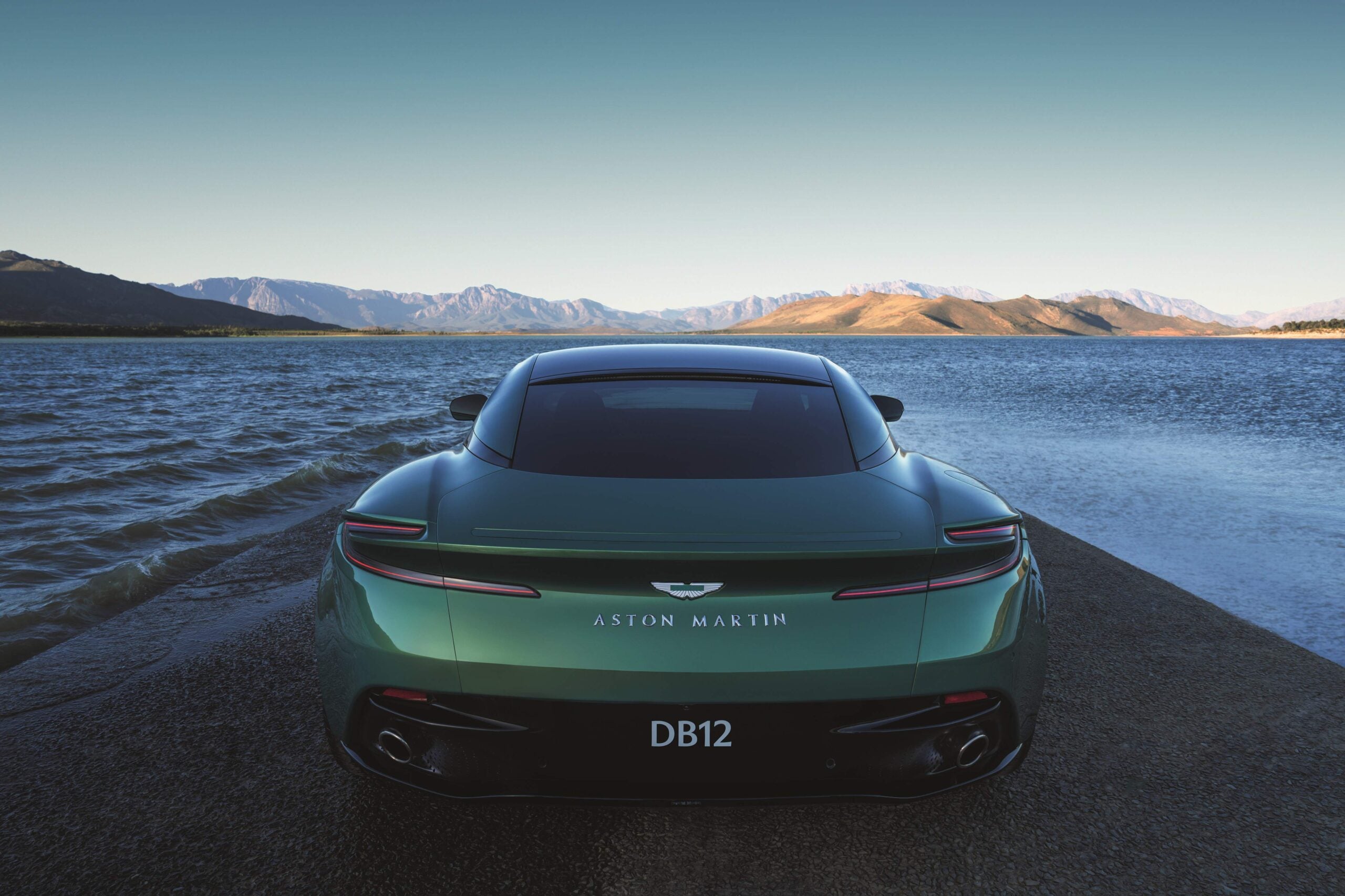 Drivers will have to option to choose between five pre-set driving modes, meaning if you're just looking to cruise through the backcountry or put down some serious heat on the track, the DB12 will be ready for whatever you throw at it.
"DB12 is a statement car," said Roberto Fedeli, Aston Martin's group chief technology officer. "One that asserts Aston Martin's position as a leader in performance, dynamics, engineering and technology. We have pushed every aspect of this car to be best-in-class. The result is more power and performance than its rivals. Combined with exceptional handling and an exciting soundtrack, it is a car with passion and a truly sporting character."
[See also: HR Owen Bugatti Unveils First Bugatti Espresso Bar]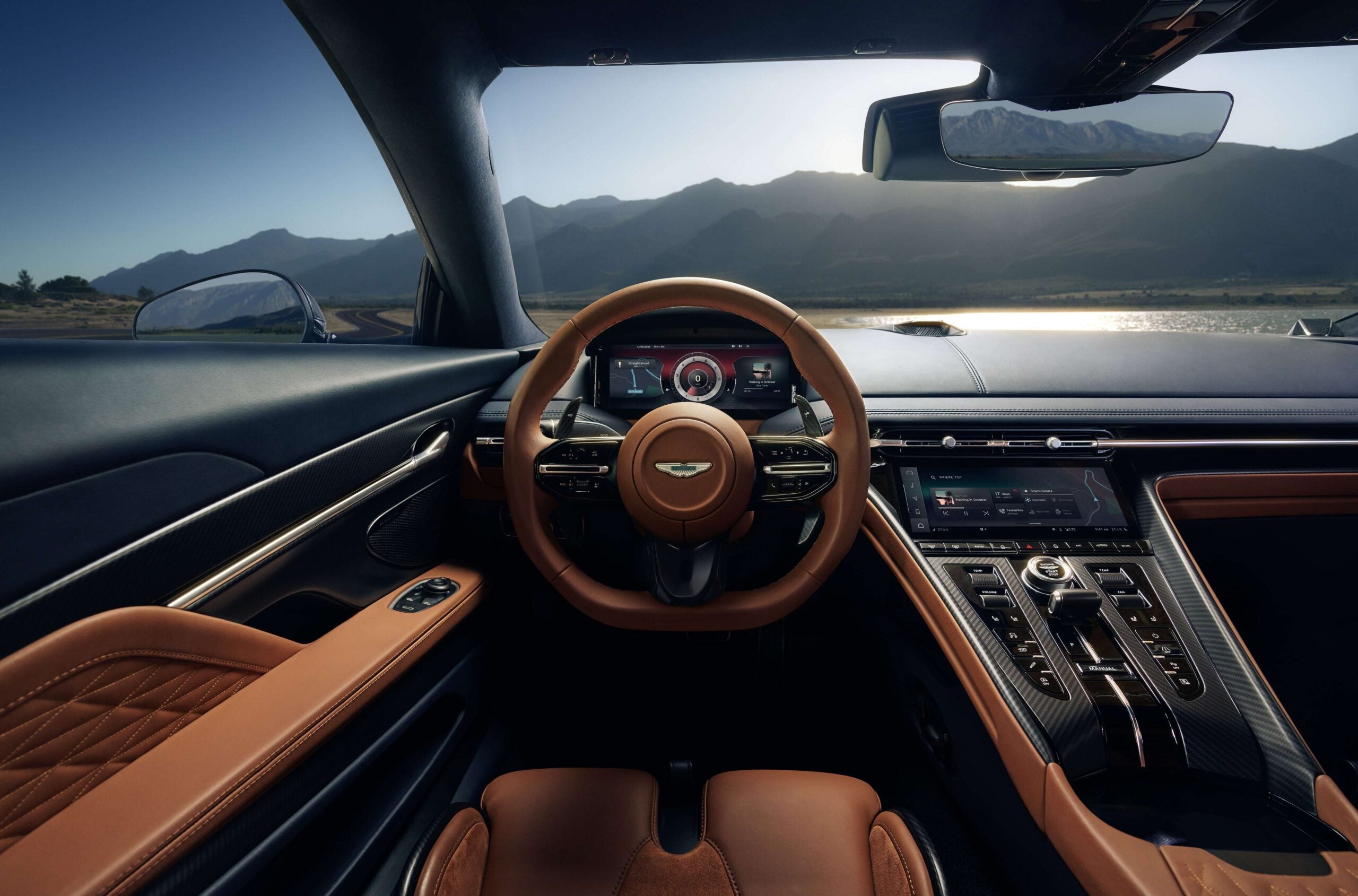 The interior of the Aston Martin DB12 is as luxurious as one might expect. Iconic craftsmanship and the finest materials work in tandem to create the ideal environment for both driver and passenger. Aromatic, hand-stitched Bridge of Weir hides encase the occupancy, guaranteeing sublime comfort for those long drives.
Today, no supercar is complete without a modern high-tech entertainment system, and the DB12 is certainly no different. For the first time, Aston Martin has utilized its own bespoke infotainment system, which supports both Apple Car Plan and Android Auto and is controlled by an ultra-responsive 10.25 inch high-resolution screen. Purists fear not, it's not all buttons and touch screens: Aston Martin has maintained numerous analog controls such as gear and driving mode selection as well as heating and ventilation, so the important controls are never out of reach.
The infotainment system is completed with an immaculate surround sound thanks to Aston Martin's new audio partner, Bowers & Wilkins.
From the very early days of the DB2 to Sean Connery's James Bond behind the wheel of the classic DB5, to the new category-defining DB12, Aston Martin remains one of the most sought after super car brands. This new release looks likely to continue that trend.
Deliveries of the DB12 are set to begin in Q3 of 2023.
[See also: Aston Martin COO Michael Straughan on Racing Green]